Camden Maine Stay Inn
Select Registry Member Since 1995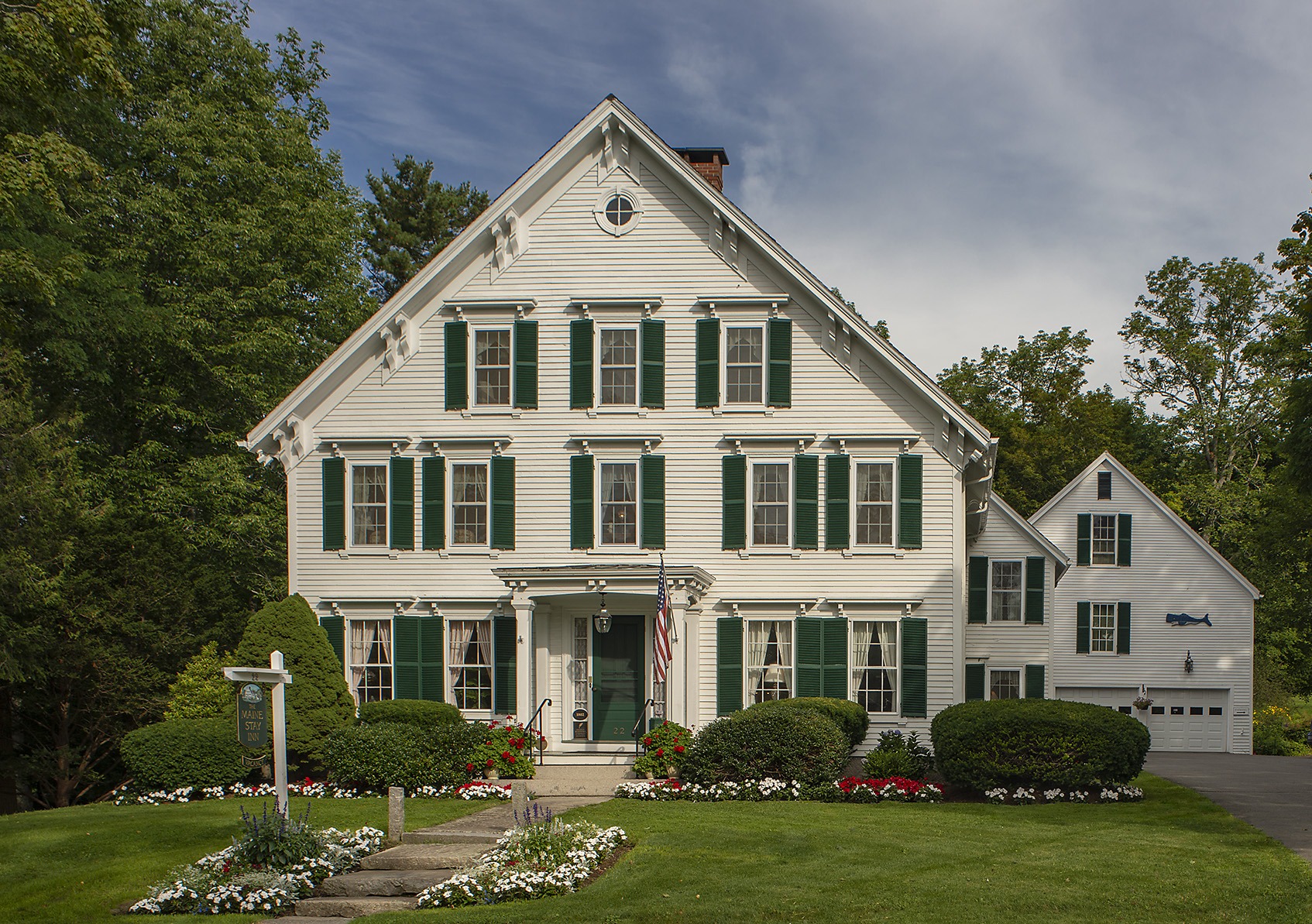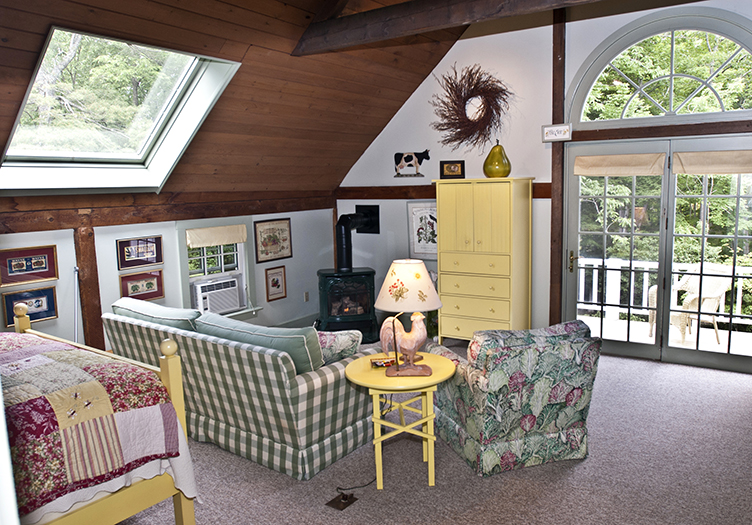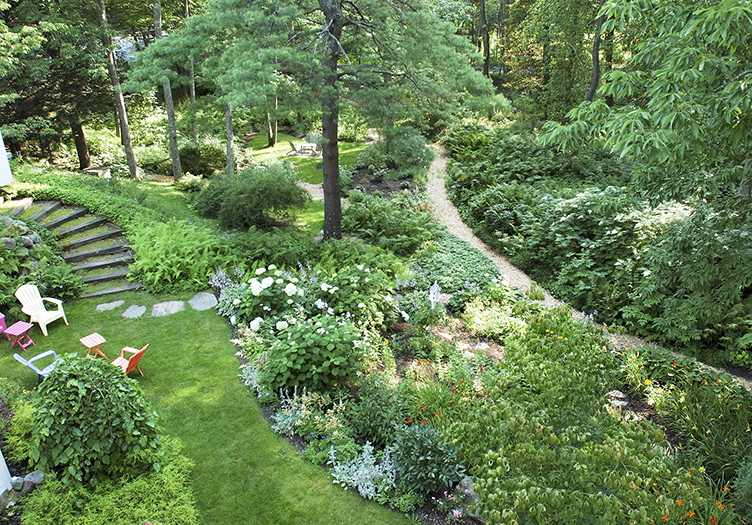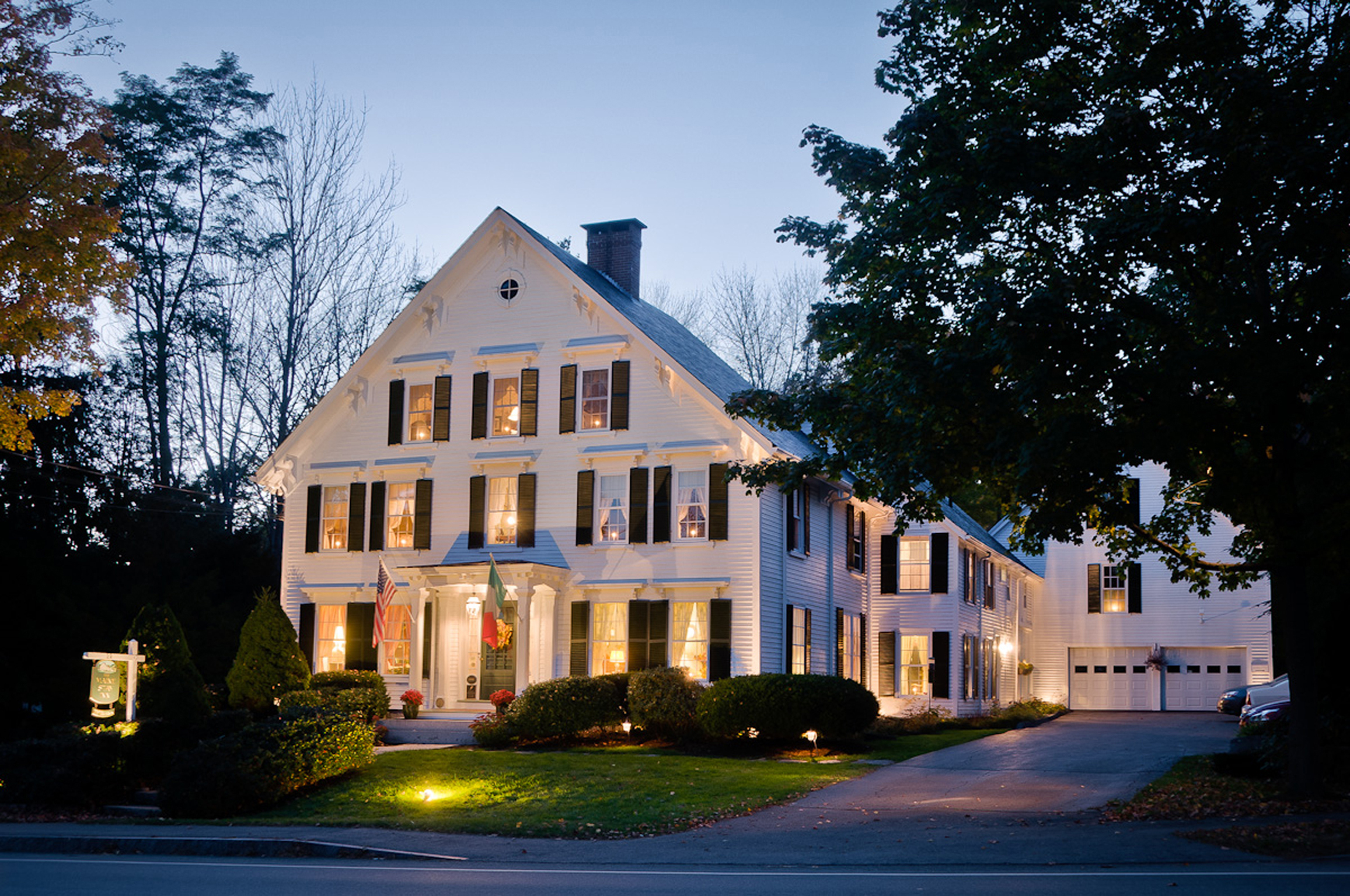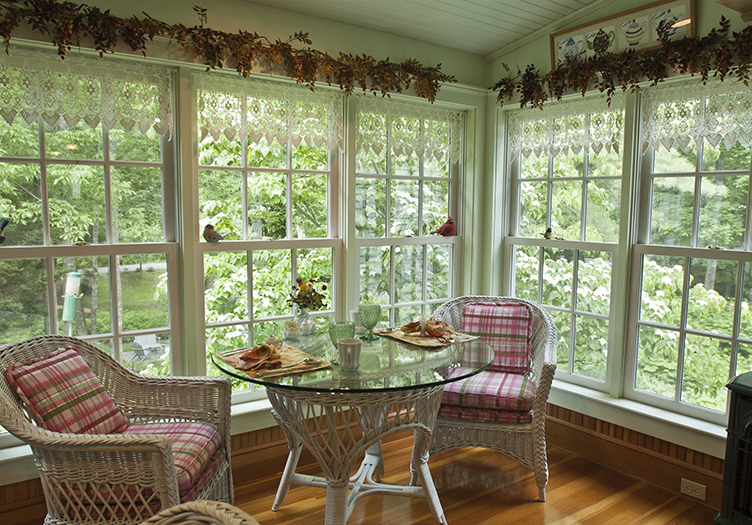 Camden Maine Stay Inn
Select Registry Member Since 1995
Checking for available rooms...
The Basics
The Camden Maine Stay Inn is an elegant bed and breakfast inn that is open for year-round enjoyment. The charming, relaxed, and friendly Inn was built in 1802, is one of the oldest residences in Camden, and is listed on the National Register of Historic Places. Each of the eight beautiful, romantic guest rooms has its own distinctive character.
Things We Love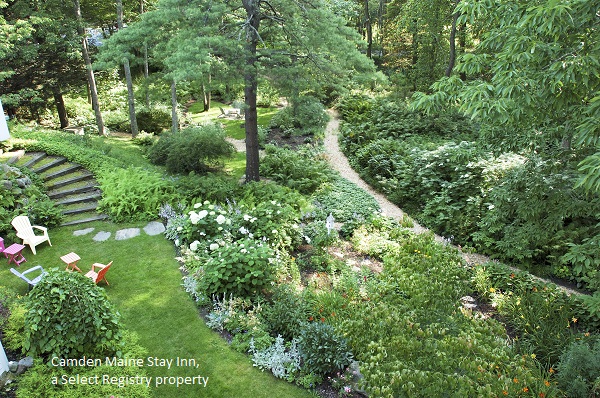 We have a garden that covers more than an acre with walking paths, sitting areas and a stream that flows through the property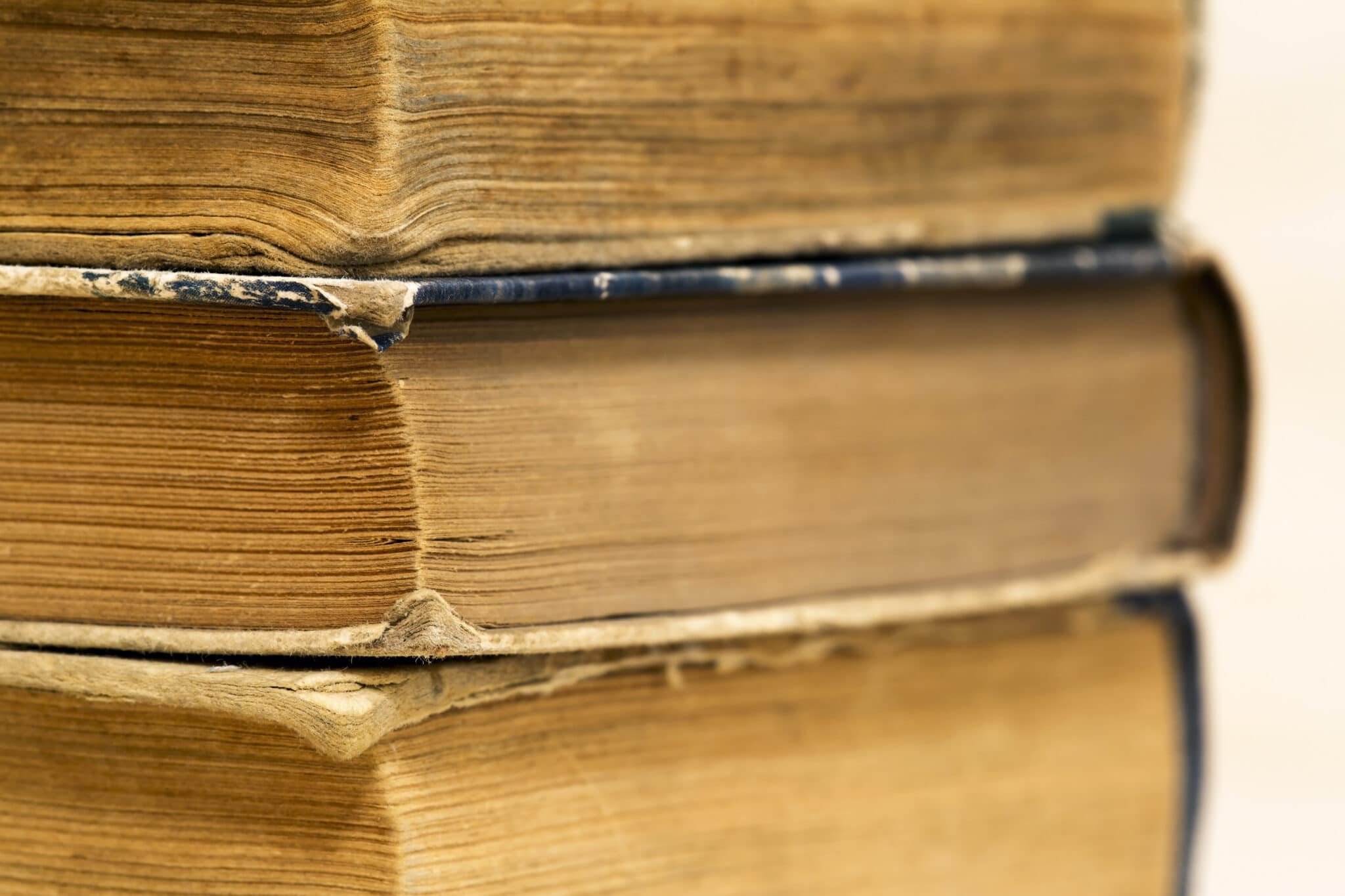 We have over 500 books in both the common rooms and the guest rooms and we encourage guests to take a book home if they haven't finished it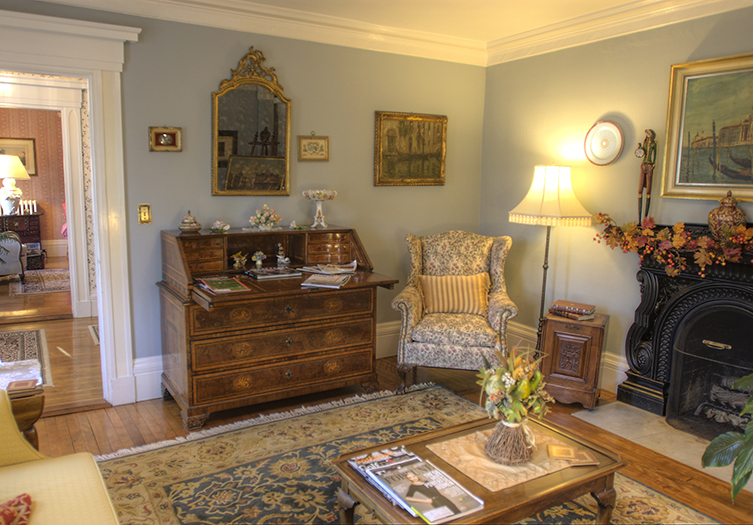 We have a gallery type feel in our common rooms as each is filled with original art from our personal collection of paintings, wood carvings, bronze sculptures and hand blown glass, including two pieces by renowned glass blower Dale Chihuly
At A Glance
Complimentary WiFi

Electric Vehicle Charger

Smoke-Free Property

Free On-site Parking

Concierge Services

Green/Environmentally Friendly

Fireplaces in Some Guestrooms

Full House Rental Available
Best For
Arts & Culture

Culinary Experiences/Regional Cuisine

Outdoor Activities
In The Know
Here are a few things you can't miss when you visit...
Take in a view of Camden's wonderful harbor from Harbor Park, a large, grassy knoll located in the center of town next to the public library. The park is a walk of less than 5 minutes from the Inn
Drive on Bay View Street away from the town center until you reach Beacon Avenue. Get out of your car and walk a short distance to the outlook to view Curtis Island and its lighthouse
Take a 45-minute nature walk around Beauchamp Point, a peninsula on the outskirts of Rockport's beautiful harbor
See a live music performance at the Camden Opera House
Welcome
The Camden Maine Stay Inn is a historic coastal Maine bed and breakfast inn located in the quaint, beautiful seaside village of Camden. The Inn is widely known and appreciated for our elegant, refined and romantic accommodations, our multi-course, gourmet breakfasts, and our relaxed, friendly atmosphere. The Inn is open year-round for the enjoyment of our guests.
The Inn is situated near the center of Camden, commonly regarded as the most beautiful seaside village in Maine. Camden's geography is unique – quite literally, it is where the mountains meet the sea. Camden is one of the few places in the United States, even the world, where one can hike or ski a mountain and cruise the ocean in the same day. When you combine Camden's natural beauty with its quaint, coastal Maine setting and its varied cultural offerings, it is no wonder that the town is labeled the "Jewel of the Maine Coast." We are consistently rated the best place to stay in Maine.
Our coastal Maine bed and breakfast inn is blessed with an incredibly favorable location in the charming Historic District of Camden. It is set among several lovely, quintessentially New England residences that date back to the earliest years of Camden's existence. From the Inn it is only a short distance – a stroll of about four minutes – to Camden's gorgeous harbor and quaint downtown. From there one can easily walk to Camden's many fine shops and excellent restaurants.
The Inn, built in 1802, is the third oldest house in Camden and is listed on the National Register of Historic Places. It has been meticulously maintained over the years and captures the essence of Maine, its history and its traditions. Every guest room has its own distinctive character and is tastefully decorated with fine period details. Several rooms have original wide-plank wood floors as well as traditional gas-log fireplaces and stoves.
Guests are welcome to socialize in the Inn's splendid common areas, including our living room, piano room (with its Steinway grand piano), den, dining room, sun porch and kitchen. There they will be surrounded by the Inn's impressive collection of fine art and our extensive library of fiction and nonfiction books.
We serve our guests a delicious, multi-course, gourmet breakfast each morning. We place a significant emphasis on using locally and regionally sourced fruit, eggs, meat, herbs and other fresh foods as part of our breakfast. To this end, we maintain an herb garden at the Inn in which we grow our own fresh basil, oregano, thyme, chives, tomatoes and other flavor enhancers during the spring, summer and fall.
We also have freshly baked, homemade cookies as well as coffee and tea (more than 30 varieties) available for our guests in the kitchen every afternoon and evening. Our Maine Stay Mocha Truffle cookies are an overwhelming favorite of our guests. To many of our guests' delight, we are more than happy to share our recipes with them.
One of the defining elements of the Inn is our beautiful, spacious garden, which is more like a miniature park due to its size and variety. We have well over an acre of lawn and gardens which are augmented by walking paths, sitting areas, and a year-round stream that flows from nearby Mount Battie to the harbor. Our guests often enjoy the beauty and serenity of our garden with a cup of coffee or tea before or after breakfast or with a glass of wine during the late afternoon and evening prior to dinner.
Whether you want to see the many sights along the Mid-Coast or simply want to kick back and relax, the Camden Maine Stay Inn is the ideal place for you to stay. We encourage you to make our home your home-away-from-home when you stay with us at our elegant, romantic and welcoming Camden B&B inn.
Inn Amenities: Tesla/Electric Vehicle Charging Station, Free Onsite Parking, Gardens on Property, LGBT Friendly, Green Environmentally Friendly, National Historic Registry, Concierge Services
Food & Wine
An important feature of a visit to the Camden Maine Stay Inn is the delicious food we serve in the morning, afternoon and evening. There is no better way to say it: We flat out love good food, and we love to share that good food with our guests! To us, food is much more than sustenance. It is a tried and true way of making connections with people, and, if we're fortunate enough, to turn those connections into lasting relationships and friendships.

In the afternoon and evening when our guests arrive at the Inn, we make sure to show them our selection of fresh, homemade cookies which we serve together with coffee and tea on an antique Queen Atlantic stove in the kitchen. Guests can savor our signature Maine Stay Mocha Truffle cookies as well as various other offerings. Our dark, rich coffee is brewed from beans roasted at Rock City Coffee in nearby Rockland. We also offer more than 30 varieties of regular, decaffeinated and herbal teas. Later in the evening, our cookies, coffee and tea are available for guests to savor following dinner. They often take a cookie or two back to their rooms as a perfect complement to their dinners and the culinary endpoint of their days.

In the morning, we treat our guests to a delicious two-course, gourmet breakfast. Before sitting down to breakfast, guests often will come to the kitchen, pour themselves a cup of coffee or tea, and take it with them either back to their room, to one of our comfortable common areas, or out into our beautiful garden. We serve breakfast on wicker tables in the sun porch overlooking the garden and at an antique farm table in the traditional dining room. Breakfast begins with a selection of fruit juices and an enticing mixture of fresh berries, melons or other fruit, which, during the warmer months, are grown largely on farms within a 15-minute drive of the Inn. We then alternate on a daily basis between sweet and savory entrées which we prepare with the freshest local ingredients available, including tomatoes and herbs grown in the Inn's garden. Some of our guests' favorite dishes are Belgian waffles, eggs Florentine, peach French toast, southwest frittata, blueberry and apple pancakes, and vegetable quiche. Our breakfasts also include a meat such as our thick, slow-cooked bacon, sausage or ham as well as a bread such as orange poppyseed bread, banana bread, or cranberry or cinnamon coffee cake.

Not to toot our horn too loudly, but the Inn's guests often are overheard saying that the food we serve is "the best I've ever eaten," "absolutely delicious" and "wonderful." Guests often ask for our recipes which we are more than happy to share with them.

We can accommodate most, if not all, dietary restrictions. We ask only that you let us know a couple of days in advance so that we can prepare the right foods for you.
Restaurant on Premises: No
Special Diets Accommodated: Vegetarian, Vegan, Gluten Free, Yes
Breakfast Seating: Individual Tables, Communal, Flexible Times
Pub/Tavern on Premises: No
Dining Amenities: Complimentary Afternoon Tea/Refreshments, Complimentary Early Coffee Tea, Complimentary Warm Cookies before bed, Room Service
Rooms & Suites
At the Camden Maine Stay Inn, we understand the levels of comfort, luxury and sophistication that you want and expect in a guest room. Our eight guest rooms, while distinct in appearance and varying in size, share a unique combination of highly sought-after characteristics: charming, traditional period details; tasteful, refined decorating; and modern comforts and conveniences. It is often said that our guest rooms have a sense of casual elegance in that they have the elusive quality of being both sophisticated and comfortable at the same time. You will see that we aim for your guest room to be one of the highlights of your vacation experience at the Camden Maine Stay Inn. While there is so much to do in coastal Maine, it is comforting to know that at the end of the day you always can rest and relax in your sophisticated, comfortable guest room.
Room Entertainment: Cable TV, DVD Blu-Ray Players, Video Library
Handicap Accessible: Not handicap accessible due to historic nature of property
Room Amenities: Air Conditioning, Alarm Clocks, Antique Furnishing, Bathrobes, Fireplace, Hair Dryer, Private Deck
For information on ADA accessibility for the facility or its rooms, please contact the property directly.
Guest Services
We realize that the time set aside for vacations is limited and precious. We want you to have the best possible experience during your visit to coastal Maine and your stay with us at the Camden Maine Stay Inn. We are here to help you plan, organize and implement your vacation activities. To begin with, we urge you to request a free copy of our Travel Guide. The Travel Guide sets forth a comprehensive array of activities and sights that are available in Camden as well as several other nearby communities.
Next, we are available to discuss your travel plans with you and offer helpful suggestions. We know both the "usual suspects" and the "hidden gems" – for example, the locals' favorite restaurants and nearby but often overlooked nature walks. Finally, we can make the arrangements for your vacation activities. We are happy to take care of the tasks, large and small, that will enable you to more fully experience all that coastal Maine has to offer.
Internet Service: Wireless, Complimentary
Front Desk/Security: OnSite, Business Hours
Inn Amenities: Tesla/Electric Vehicle Charging Station, Free Onsite Parking, Gardens on Property, LGBT Friendly, Green Environmentally Friendly, National Historic Registry, Concierge Services
Location Type
Location Type: Small Town/Village, Coastal, Mountains
Policies
Smoking Policy: Smoke Free
Weddings & Events
Wedding/Events Capacity: 20-49