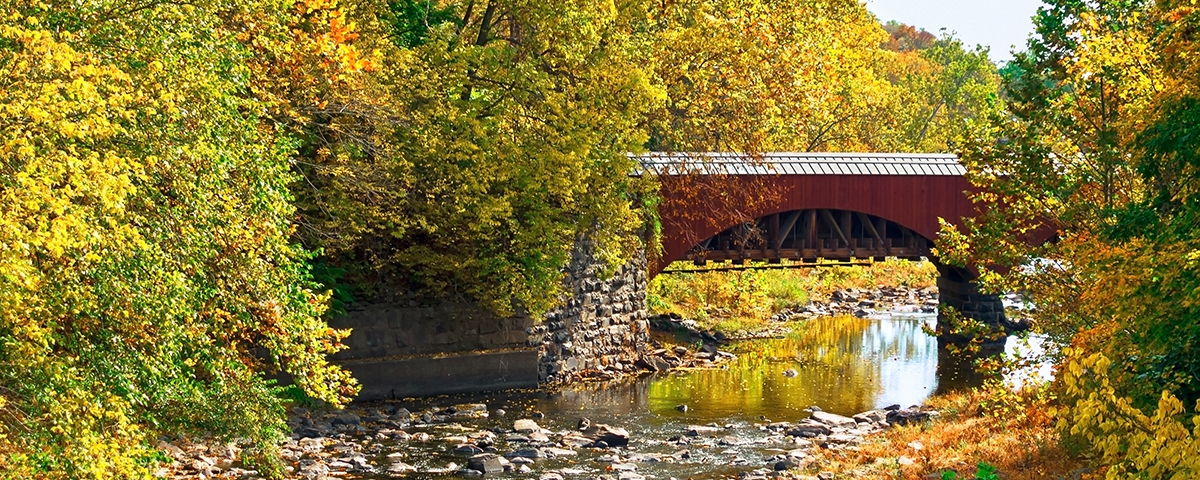 Delaware Bed and Breakfasts, Inns & Boutique Hotels
Welcome to Delaware
Did you know that Delaware was the first state to ratify the Constitution? This fact alone imbues the state with historical significance, but that is not all it has to offer. It is the second smallest state, but the sixth most densely populated. That should give you an idea of the draw this state holds! Its unique location on the East Coast lends to a diverse natural life, expressed through its pristine beaches and lush forests. We recommend staying at a
bed and breakfast
in Delaware to relax and recharge at night while you spend your days exploring local antique stores and historic sites, boating, or strolling along the peaceful shoreline.  One of the most popular
bed and breakfast
destinations in Delaware is Rehoboth Beach.  Read our blog post about the
Extraordinary Rehoboth Beach Boardwalk
.
Things to See & Do in Delaware
The small size of Delaware means that there are many different things to do all within a few hours of each other at most. Roam through opulent DuPont mansions. Explore history in Colonial towns or via the Delaware History Trail.  Spend a leisurely day doing some tax-free shopping. Visit one of Delaware's many beaches. If you're looking for some fast-paced entertainment, stop by the
Dover International Speedway
, which features at least two NASCAR races per year.
Where to Eat & Drink in Delaware
Mouthwatering, fresh seafood is a given in a place that has so much waterfront property. However, as with its history, Delaware has more to offer than you might expect. Take for instance the
Delaware Culinary Trail
. It highlights 24 iconic Delaware restaurants (8 for each region of the state). If you download the passport they provide and fill it out completely, you get a limited edition cookbook. Brunch is also popular here, and there are plenty of places to choose from, all equally delectable. High-end dining thrives in Wilmington and
Rehoboth Beach
. If you have a craving for casual eats, grab a cheesy slice at Grotto Pizza or Nic-o-Boli. Like to try local brews? Visit the quirky Dogfish Head Brewery to slake your thirst. Don't leave the state without picking up an iconic "Bobbie" sandwich or learning how to pick and eat Old Bay-seasoned blue crabs.
Best Time to Visit in Delaware
Summer is a great time to visit, as the weather is perfect for sinking your toes in the sand at Rehoboth Beach. It gets a little colder here in the fall and winter, but there are still plenty of reasons to visit, including unique festivals! Mark your calendar for annual events like the Wine & Beer Festival, Apple Scrapple Festival, or the Great Kite Festival, as well as those focusing on everything from chocolate to jazz to independent films.
Where to stay: Delaware Bed and Breakfasts & Inns
Escape to a luxurious, stately inn in Delaware for a relaxing getaway. Stay in some of Delaware's most historic hotels and lodgings that are listed on the historic register, complete with antique period furnishings in each guest room. Unwind in marble baths and bask in the warmth of your own cozy fireplace. Or, visit a tranquil, modern, upscale hotel or a
bed and breakfast
by one of Delaware's many beaches. Visit the spa and enjoy a soothing facial or massage. No matter the place you choose, you can rest assured that you are choosing quality when you book with Select Registry.