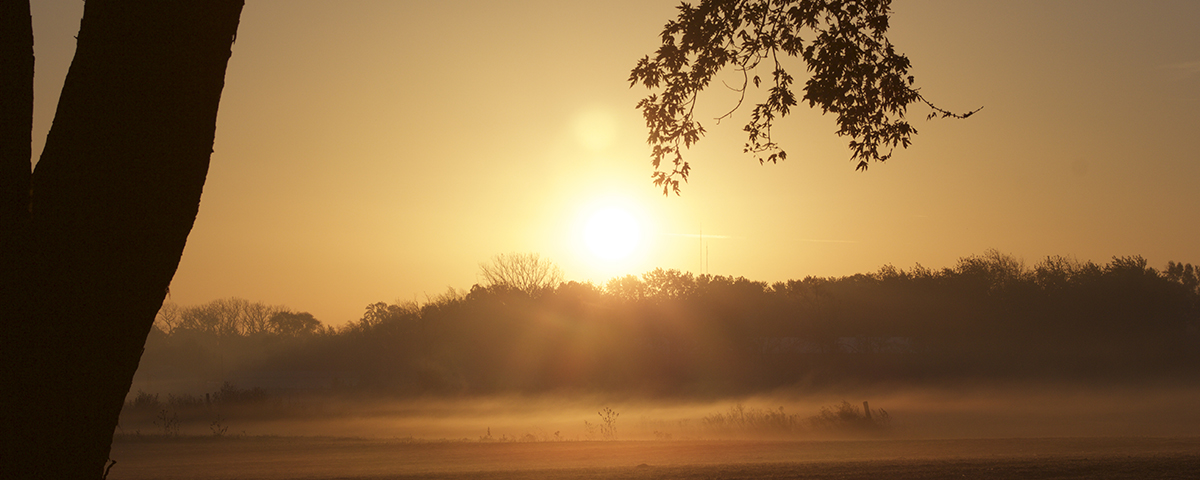 Illinois Bed and Breakfasts & Inns
Welcome to Illinois
From the windy city of Chicago to iconic Route 66, Illinois is a dream destination. Whether you're planning a short weekend away or a week-long trip, your itinerary will be filled with delicious restaurants, stunning views, and fascinating attractions. Float above rolling hills by hot air balloon, explore the lively city streets full of art and culture, stroll through vineyards and wine trails, or simply relax and unwind in one of the bed and breakfasts in Illinois. If you're looking for the perfect place to enjoy a memorable vacation, consider this beautiful Midwest state for your next getaway!
Things to See & Do
Throughout its energetic cities, outdoor activities, and rich history, there are many things to do in Illinois. Outdoor enthusiasts can spend hours exploring the lush forests, miles of hiking and biking trails, and magnificent state parks. If you love days spent on the water, explore Illinois' many lakes and rivers including the Mississippi River by kayak, canoe, boat, or paddle board. If you're a history buff, you'll love discovering the sites where America's 16th president, Abraham Lincoln, lived and worked for many years. Those interested in art, fashion, and music flock to Chicago's Magnificent Mile, one of the country's best destinations for shops, restaurants, galleries, and entertainment all within walking distance of one another. Illinois is also home to many sports teams where you can catch a Chicago Cubs baseball game at Wrigley Field or the Chicago Bears playing at Soldier Field. Illinois is very versatile when it comes to keeping yourself entertained and finding things to do. Whether you want to be indoors, outdoors, or somewhere in between, there is something for you to do!
Where to Eat & Drink
A visit to Illinois isn't complete without discovering the rich food scene. From farm-to-table dining and Michelin star restaurants to fabulous wine trails and unique craft breweries, your taste of Illinois will surely be delightful. You can't go wrong with classic dishes like mouthwatering deep-dish pizza or a Chicago-style hot dog topped with mustard, relish, onions, tomatoes, and peppers on a poppy seed bun. Head to the local farmers market to pick up Illinois' freshest produce or one of the many summer food festivals for tasty and inventive cuisine. For a romantic dinner with your loved one, head to downtown Chicago where you will find endless fine dining restaurants that are sure to wow your other half. If you prefer a more casual environment, check out D'Arcy's Pint where you will find a beer garden accompanied by hearty Irish meals and traditional American pub fare. Whether you decide to indulge in Chicago's best food or stick with quick and easy American food at a greasy spoon, you will have endless options to choose from when it comes to restaurants in Illinois. If you get thirsty after exploring Illinois all day, head to CH Distillery and Cocktail Bar in downtown Chicago to try their very own spirits in the tasting room. For a unique experience, Three Dots and a Dash is the perfect tiki bar to visit that offers up a cool island ambiance in an underground location. Be sure to order one of the famous classic cocktails served in unique mugs and glasses.
Best Time to Visit
In Illinois, each season brings with it a special appeal. The year begins with chilly weather and fluffy snowflakes that provide the perfect setting for snuggling by the fire. Enjoy free ice skating in Chicago, snow-covered walking trails in Southern Illinois, and cozy Select Registry getaways all across the state. As the temperatures rise, the rolling hills and botanic gardens come alive with vibrant flowers and the fragrance of Spring making this the most popular time to visit. Temperatures are the most comfortable during this time ranging from 50 to 70 degrees. In the summertime, admire Chicago's skyline with a cruise on Lake Michigan or the scenic countryside by touring a vineyard. The weather does tend to get warm with an average of 85 degrees, so be sure to stay hydrated and bring along sunscreen to wear. Fall brings crisp weather, beautiful colors, and an abundance of pumpkin patches perfect for afternoon visits. While a great time to visit the area, the Fall tends to be less busy with visitors making it perfect to visit and enjoy everything Illinois has to offer.
Where to stay: Illinois Bed and Breakfasts & Inns
Browse our selection of wonderful accommodations below and choose your favorite Illinois bed and breakfast. Tucked away in the Chicago suburbs, the charming countryside of Galena and the outdoor paradises of Franklin Grove and Evanston, the best bed and breakfasts in Illinois await your stay. Our Select Registry properties range from romantic B&Bs with Jacuzzi and whirlpool tubs and chic downtown boutiques to charming lakeside inns and countryside estates. Some guest rooms even have a king-sized bed that makes it hard to get out of bed the next morning to get your freshly prepared hot breakfast. There's the perfect place for everyone here, so take your pick and start planning your dream Illinois getaway!