Hope and Glory Inn and Vineyard
Select Registry Member Since 2008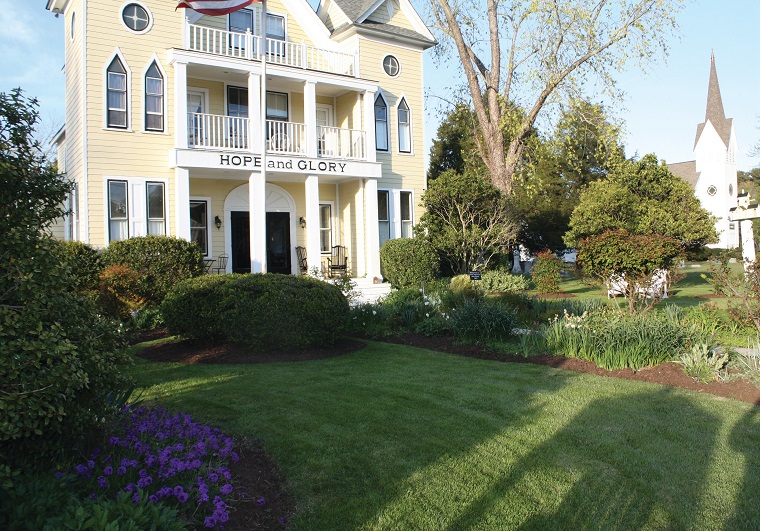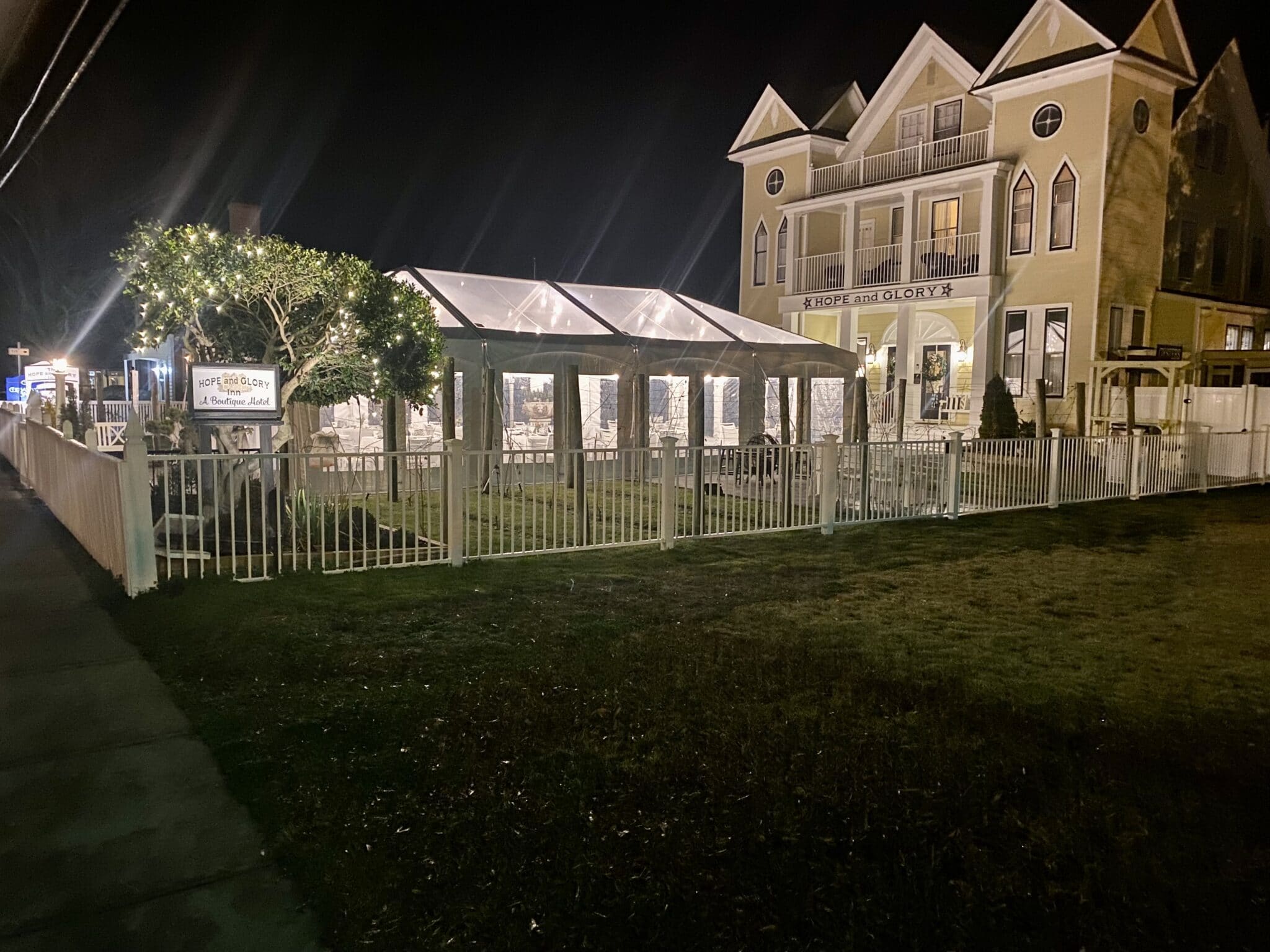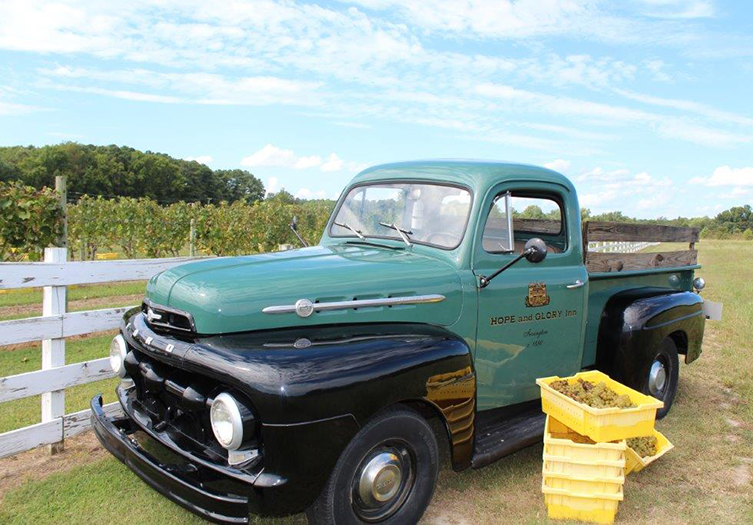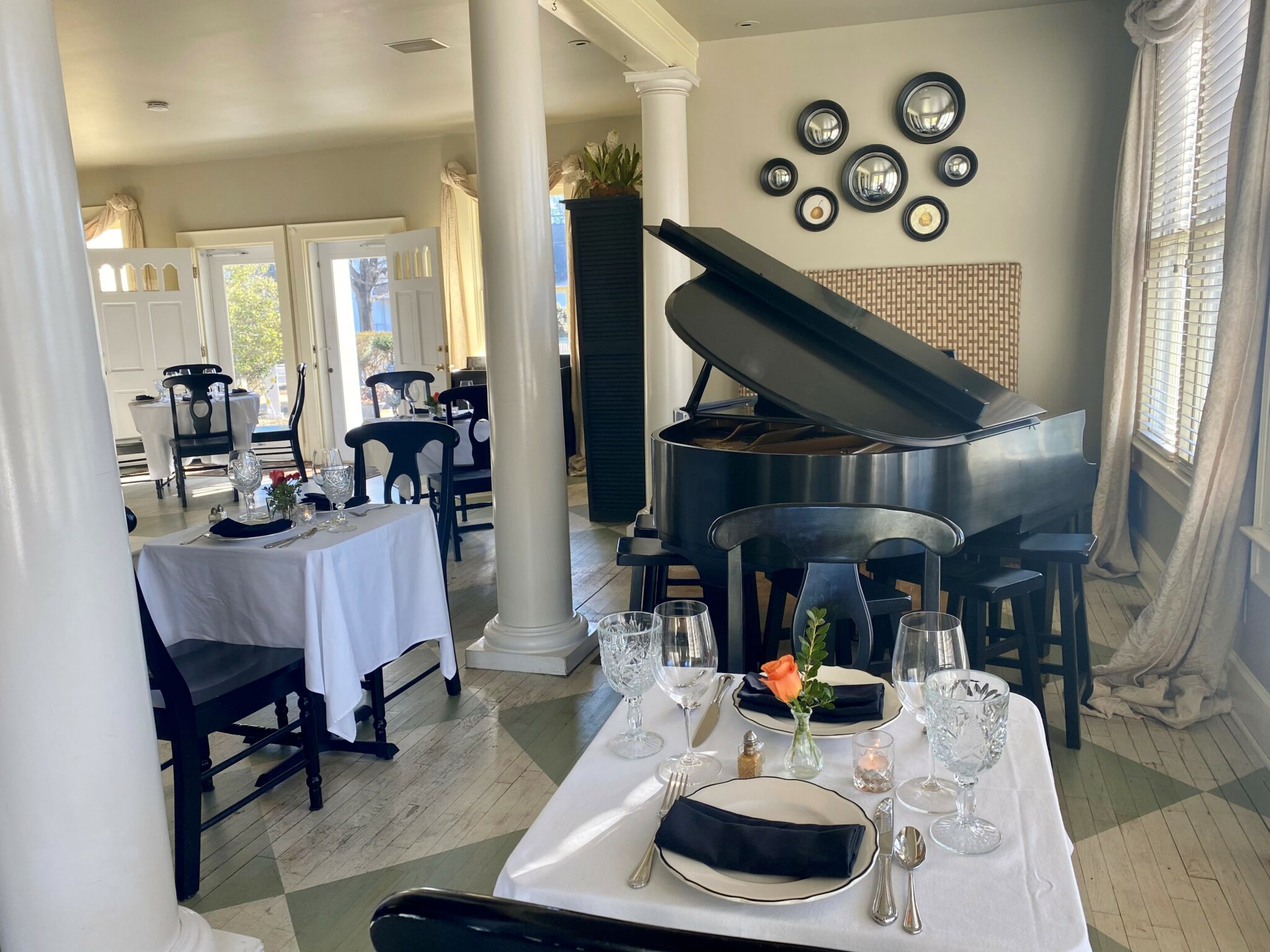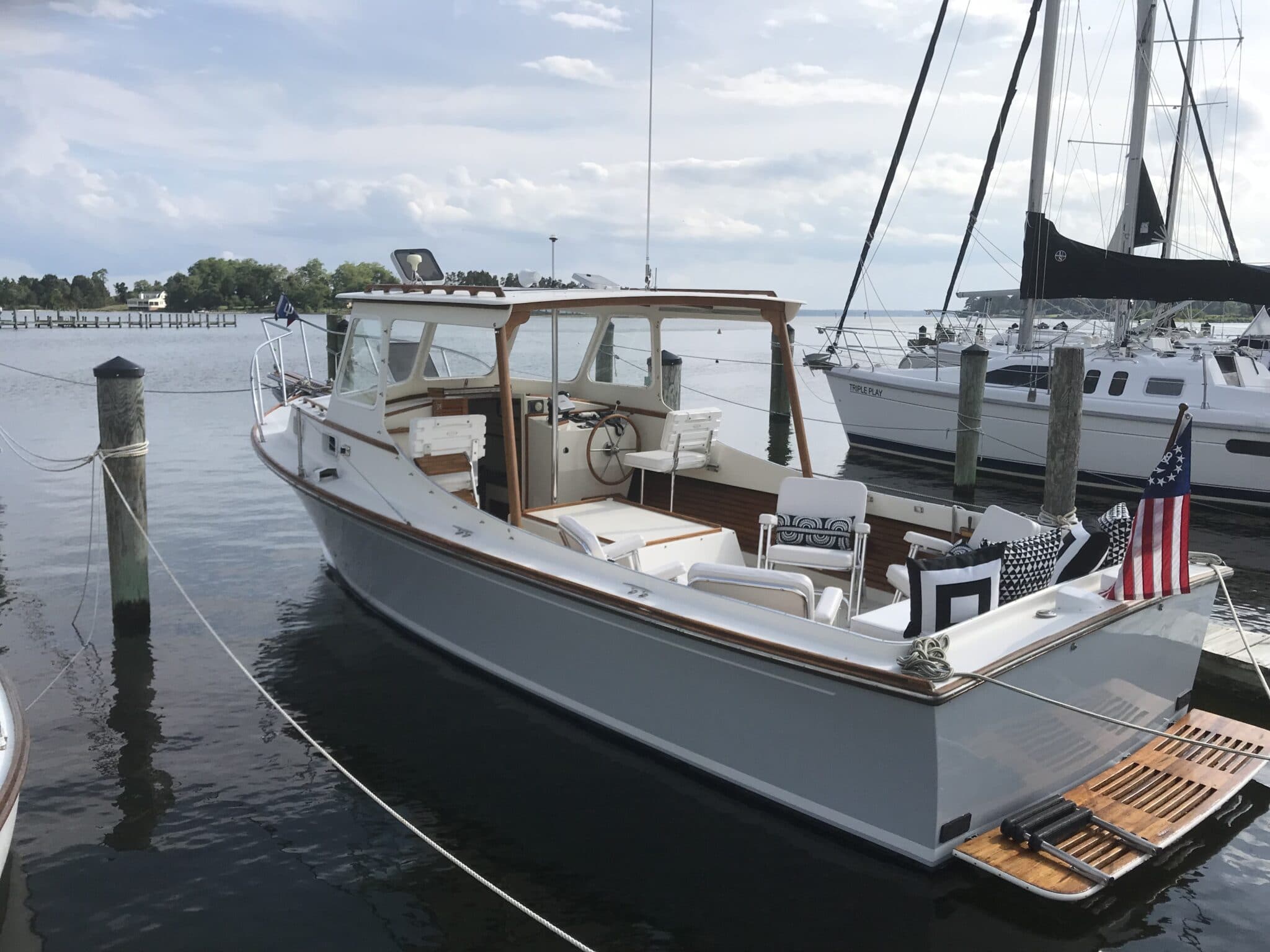 Hope and Glory Inn and Vineyard
Select Registry Member Since 2008
Checking for available rooms...
The Basics
Historic schoolhouse with garden cottages that has graduated into an elegant boutique hotel and a Coastal Virginia culinary destination. Micro-Vineyard and oyster bar on site and a fine dining restaurant with the region's most acclaimed Chef. Situated within walking distance to shops museums, galleries and restaurants, water is accessible by cruises on our boat, a dip in our salt-water pool, a short drive to a protected Chesapeake Bay natural area; or, a one-of-kind soak in our Garden Bath's claw footed tub be it under the sun or moon.
Things We Love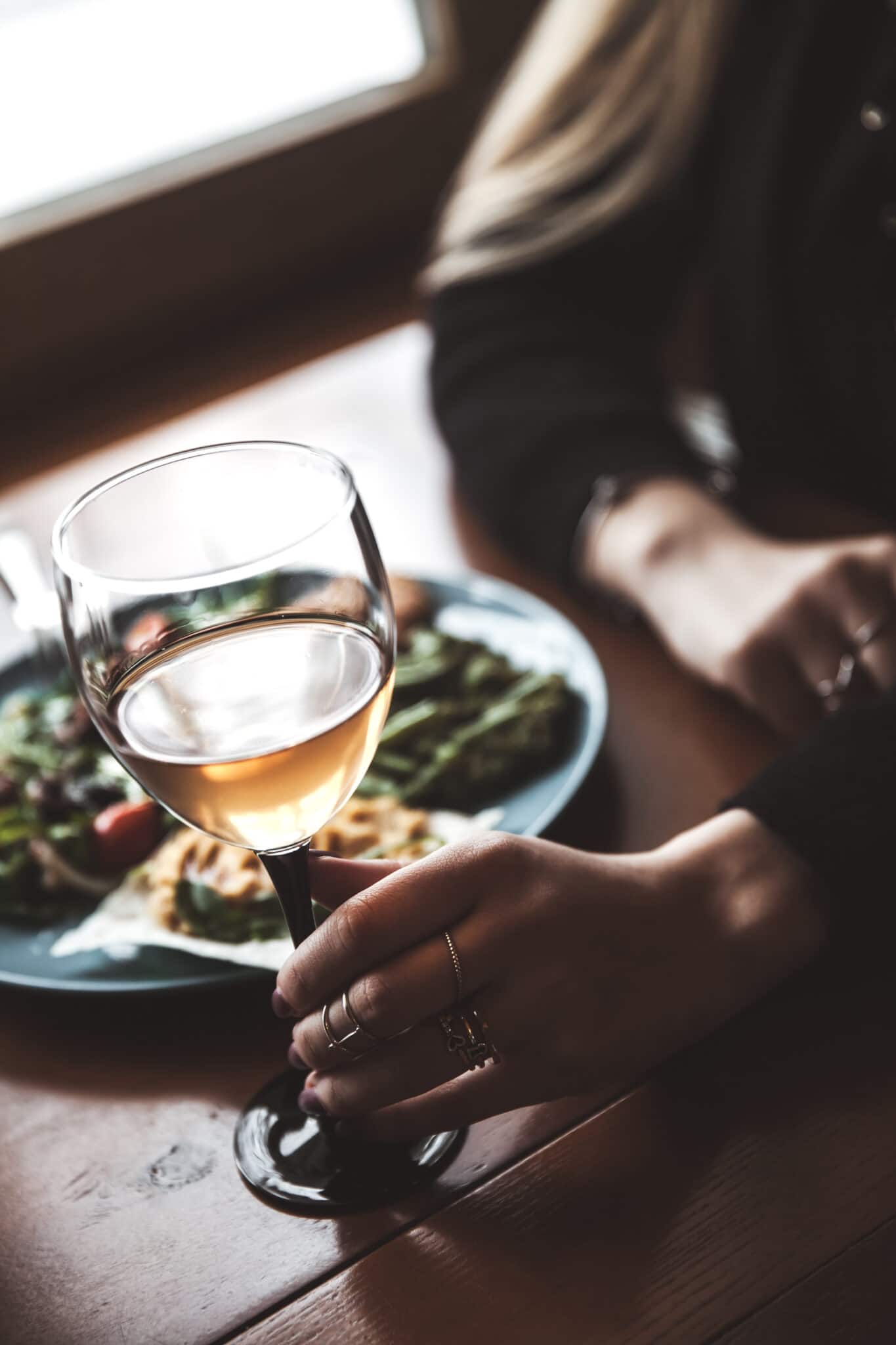 Chef-made seasonings paired with our wine - pairing perfection where the terroir and the merroir are the same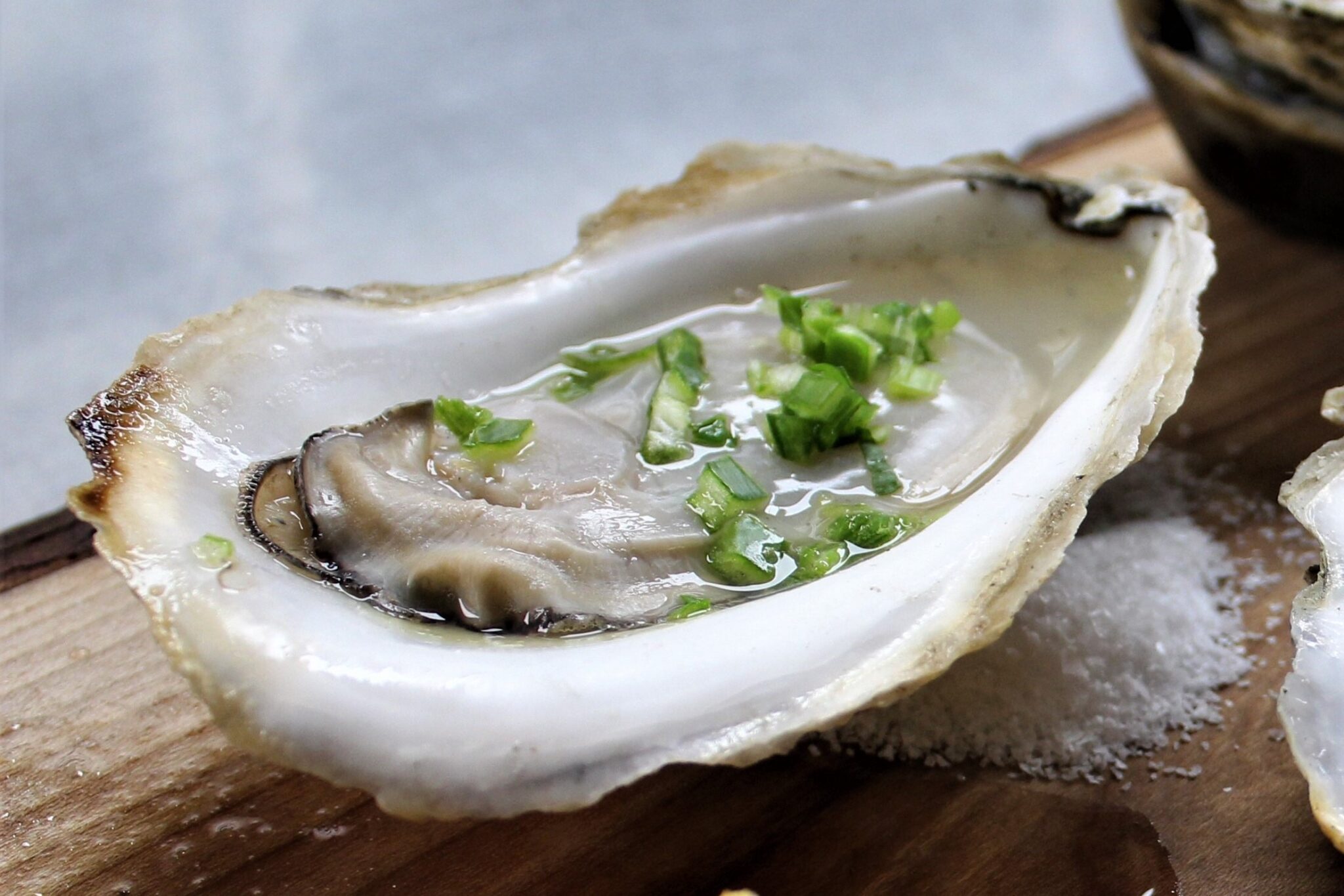 Delicious local oysters raw and roasted with "only found here"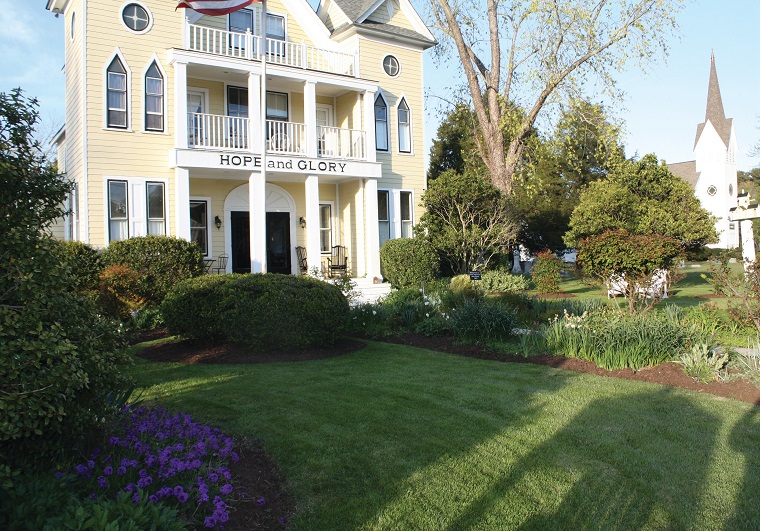 We are the only hotel in the Mid Atlantic, and possibly beyond, which offers a uniquely romantic experience – a garden bath for all our adult guests to enjoy
At A Glance
Complimentary WiFi

Pet-Friendly Rooms Available

Swimming Pool

Smoke-Free Property

Adult Only

Pub, Tavern or Bar Onsite

Fireplaces in All Guestrooms

Weddings & Events Available
Best For
Culinary Experiences/Regional Cuisine

Wedding/Special Occasion/Celebration

Wine/Vineyard Destination
In The Know
Here are a few things you can't miss when you visit...
Don't miss our Irvington Farmers Markets - 1st Saturday May-November for fresh, seasonal goods
Treat yourself to local veggies and local seafood - Old Farm Truck
Ride our yellow cruisers around town and enjoy many restaurants, museums, and art gallery
Try a doughnut at Chesapeake Doughnut in White Stone - simply delicious
Welcome
The Hope and Glory is a historic (1890) schoolhouse that has graduated into a mega-stylish boutique hotel in Virginia with six schoolhouse rooms and six charming garden cottages. There are also a Carpenter Gothic vineyard cottage called a "tent" (modeled after Oak Bluffs on Martha's Vineyard). They can be found a bike ride away within our vineyard, The Dog and Oyster. A few of this inn's amenities include an outdoor garden bath, elegant fine dining and a bar, a small but classy spa, a downeast boat with captain for cruises, a meetings facility, and a hip pool. It is situated within the chic Chesapeake Bay waterfront town of Irvington which the Washington Post described as "tiny but tony". It is indeed a place where "Mayberry meets Manhattan".
RANKINGS
"100 of the World's Most Romantic Hotels, Inns and Places" by romanticplaces.com.
This website is "unabashedly in love with artistic, talented one-of-kind owners". They seek "stunning settings, good food and an authentic sense of place. A creative owner's quirky and stylish imprint was prized. Small was beautiful."
We were also named by askmen.com as one of their "Top 10 Bed and Breakfasts/Inns in the US". This is most unique because we thought we were the quintessential romantic place for women. We have certainly made an impression if the other gender feels the very same way.
Also, Virginia Living has named the Hope and Glory as one of Virginia's "13 Lavish Hotels and Inns". "Walking into the Hope and Glory...I knew I landed in heaven."
Travel + Leisure named us as one of their "30 Great Inns in the U.S." and said that "if you are extravagantly romantic, you'll love this eccentric spot on Virginia's Chesapeake Bay shore"
USA Today and CNN – named the Hope and Glory as one of their "10 Great Places to Rent a Cottage".
PRESS
Ruminations on our Romance:
The New York Times in a full page article on the Hope and Glory Inn in its Sunday Travel section reported the inn "likes to advertise itself as one of the most romantic in the county. That seems hard to quarrel with; yet, it really does not do it justice".
Coastal Living Magazine called it "whimsical, extravagantly romantic… and guaranteed to make you smile". It was one of their "Top Ten Coastal Inns in the US".
Southern Living named it one of its four "Favorite Romantic Getaways".
Washington Flyer described the Hope and Glory as "A Sanctuary for laughing souls;…" "reflects life's amusing twists and manages to create nothing short of magic"
Mary Engelbreit Living describes our rooms as "dreamy cocoons that make guests feel cherished"
TRAVEL GUIDES
The Hope & Glory Inn perennially Frommer's, Fodor's and Moon travel guides highest rating. This high profile group includes only six elite Virginia lodging properties: The Inn at Little Washington, The Jefferson, The Williamsburg Inn, The Homestead, Morrison House and, of course, the Hope and Glory.
Inn Amenities: Pool, Free Onsite Parking, Gardens on Property, Business Center, LGBT Friendly, Limited Spa Service, Dedicated Spa Service, Restaurant On Site, Wine/Spirits Available, Pub/Tavern Site, Concierge Services
Food & Wine
Breakfast Every Day

Lunch Seasonal Friday Saturday and Sunday

Dinner Five Days a Week
Meals Offered: Breakfast, Lunch, Dinner
Restaurant on Premises: Open to the public
Special Diets Accommodated: Vegetarian, Vegan, Gluten Free, Yes
Breakfast Service: Continental
Breakfast Seating: Individual Tables
Pub/Tavern on Premises: Open to the public
Alcohol Permits: Beer, Wine, Spirits
Rooms & Suites
Accommodations: Cottages, Efficiency, Suites
Room Entertainment: Cable TV
Handicap Accessible: Not handicap accessible due to historic nature of property
Room Amenities: Air Conditioning, Alarm Clocks, Antique Furnishing, Bathrobes, Fireplace, Hair Dryer, Ironing Boards, Private Deck
For information on ADA accessibility for the facility or its rooms, please contact the property directly.
Guest Services
Internet Service: Wireless, Complimentary
Front Desk/Security: OnSite, Business Hours
Inn Amenities: Pool, Free Onsite Parking, Gardens on Property, Business Center, LGBT Friendly, Limited Spa Service, Dedicated Spa Service, Restaurant On Site, Wine/Spirits Available, Pub/Tavern Site, Concierge Services
Location Type
Location Type: Small Town/Village, Coastal
Policies
Minimum Stay Required: Peak Season
Innkeeper's Pets: Outside Only
Smoking Policy: Smoke Free
Weddings & Events
The Hope and Glory Inn takes great pride in providing brides and grooms with one of the most romantic places in America to be married. You will be convinced of this once you have reviewed our rankings, what is said by the press and travel guides, and who has selected us as one of their pick of the finest hotels in the world.If you are planning to get married, we suggest you consider the Hope and Glory Inn before choosing a site for your ceremony, rehearsal dinner, reception or honeymoon.

Visit today and see why we are perennially recommended for weddings by Virginia Living; and, USA Today calls The Hope and Glory Inn, "the perfect place to start or continue a tradition with your family."
Wedding/Events Capacity: 50-99
Events Supported: Private Parties, Ceremony, Receptions, Rehearsal Dinner, Bridal Luncheon, Elopement
Wedding Services & Amenities: Wedding Planner, Officiant, Caterer, Florist
Wedding/Reception/Event Facilities: Indoor, Outdoor
Reception Seating: 25 - 250 (tent)
Business Travel & Events
The Hope and Glory Inn hosts corporate meetings, retreats and other business gatherings in its multi-purposeful meeting facility and lounge called the Library, which overlooks our enchanting pool. The Library is a fully-renovated small meeting space of 520 sq ft accommodating up to 35. There is an eleven foot vaulted ceiling, flexible table arrangements and adjacent kitchen and rest room.The Library offers a choice of leather furniture suite arranged in front of a fireplace; or, standard conference arrangements within a modern theater with wireless technology, a 70 inch TV monitor, 5.1 surround sound. The Hope and Glory has been the location of retreats for such Fortune 500 companies as BB&T Bank, The Kellogg Foundation, Leo Burnett, Pfizer Corporation, Proctor and Gamble and Phillip Morris.

We are "the hotel of choice" because we are an inn that offers the best of hospitality to the companies who choose us. They select us because we are not a conventional property offering the same standardized service offered by most everyone else. We provide everything they do; yet, we do it with panache and close personal attention.

Meetings are made seamless and simple.

Internet connections with the world from most anywhere on our property.
A chef who makes the simplest request a delightful dish; and, whose direct involvement creates an unforgettable and unmatchable culinary experience.
A meeting space and cloistered property that creates the every best of "out of the box thinking".
The compactness of accommodations, dining and meeting space creates the bonding and loyalty every company seeks.
Owners who are committed to being directly involved which is most assuring in this world of passed down responsibility.
The VIP commitment – the treatment for every guest – everyone is special.
Meeting Types: Business Meeting, Retreats, Social
Meeting Amenities: Dedicated Conference Center, Onsite Catering
Meeting Facilities: Indoor, Outdoor
Business Travel & Event Max Capacity: 35
Total Rooms Sq Footages: 520
Max Capacity Boardroom: 18
Max Capacity Classroom: 20