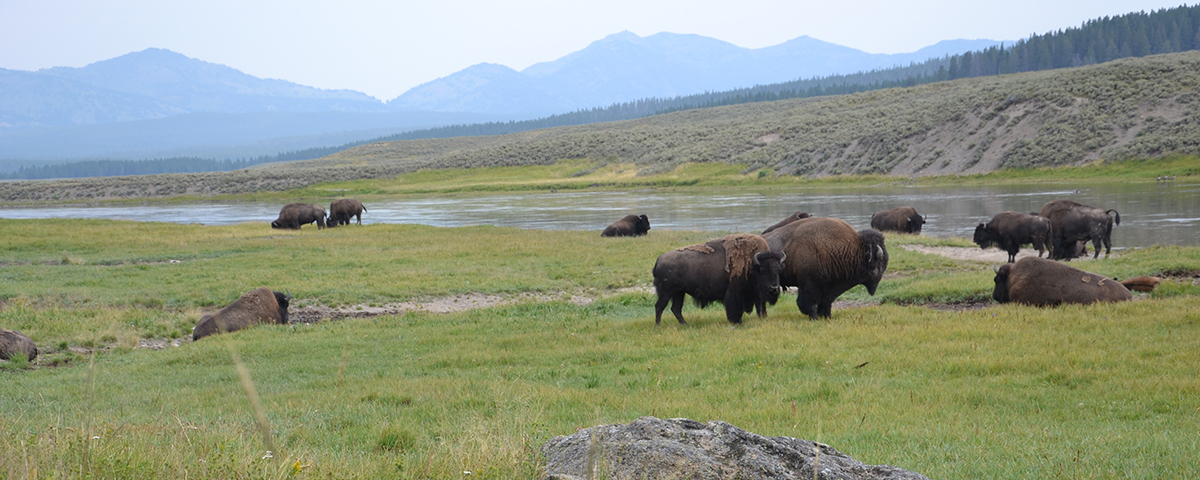 Wyoming Bed and Breakfasts & Inns
Welcome to Wyoming
If you are an outdoor enthusiast planning your next rugged escape, look no further than Wyoming. Find your Western roots and unwind in the heart of the American West with legendary cuisine, Western hospitality, and an endless abundance of outdoor adventure. Uncover Wyoming's deep-rooted cowboy heritage and experience the state at its finest. Nestled in the great and majestic Rocky Mountains, we know that you'll find plenty of adventure. Whether you are skiing at one of Wyoming's many resorts in the winter or hiking mountain trails in the spring, the amiable weather found in Wyoming makes it the perfect year-round destination.
Things to See & Do
There are so many things to do and to see in Wyoming! You can look forward to cowboy rodeos, hiking, canoeing, skiing, snowboarding, fly fishing, and so much more. Be sure to visit the national parks; Yellowstone and Grand Teton National Park are both popular tourist destinations. Dramatic canyons, scenic byways, rushing rivers, and regularly-spotted wildlife make Wyoming an outdoor enthusiast's paradise. Don't forget to pack your camera! Visitors from around the world can see Wyoming's deep appreciation for nature and wildlife, and the state's efforts to preserve it won't go unnoticed.
Where to Eat & Drink
When you imagine American West cuisine, what dishes are the first to come to mind? Is it legendary beef steaks? What about craft beers and homemade jerky? Whatever your taste, Wyoming promises to deliver that and more. Wyoming is famous for ranch-to-table and farm-to-table dishes, and with so many local and independent restaurants, you absolutely must get a proper taste! Take a day trip to
Jackson Hole
and discover Wyoming's craft beer heritage at the state's oldest craft brewery, Snake River Brewery. For comfort food and true Western hospitality, be sure to check out Cafe Genevieve, one of Wyoming's best-kept local secrets. You won't find cuisine like this anywhere else in the world, so don't miss out.
Best Time to Visit
Wyoming offers a unique combination of breathtaking landscapes, including wildflower springs, mild summers, cool autumn nights, and snow-covered winters. In fact, outdoor enthusiasts flock to Wyoming all year round. In late fall and winter, visitors can enjoy snowboarding, skiing, ice skating, and an abundance of other activities. The spring and summer are ideal for hiking, canoeing and the like. Wyoming is blessed with four distinct seasons, each of which offers visitors the opportunity to discover the American Mountain West from a different point of view.
Where to stay: Wyoming Bed and Breakfasts & Inns
Find luxury and tranquility at one of the best bed and breakfasts in Wyoming. Whether you are hiking the Rocky Mountains or exploring the great mysteries of Yellowstone National Park, Select Registry has the perfect place for you to relax, recharge, and restore. Our upscale bed and breakfast hotels guarantee the best and most authentic American West experience. Select Registry's standard for quality and personalized hospitality are sure to be an amazing addition to your dream vacation in Wyoming. Don't just book a room; select the best accommodation at one of our amazing Wyoming properties below. We know you'll find everything you're looking for and more!
New listings coming soon.