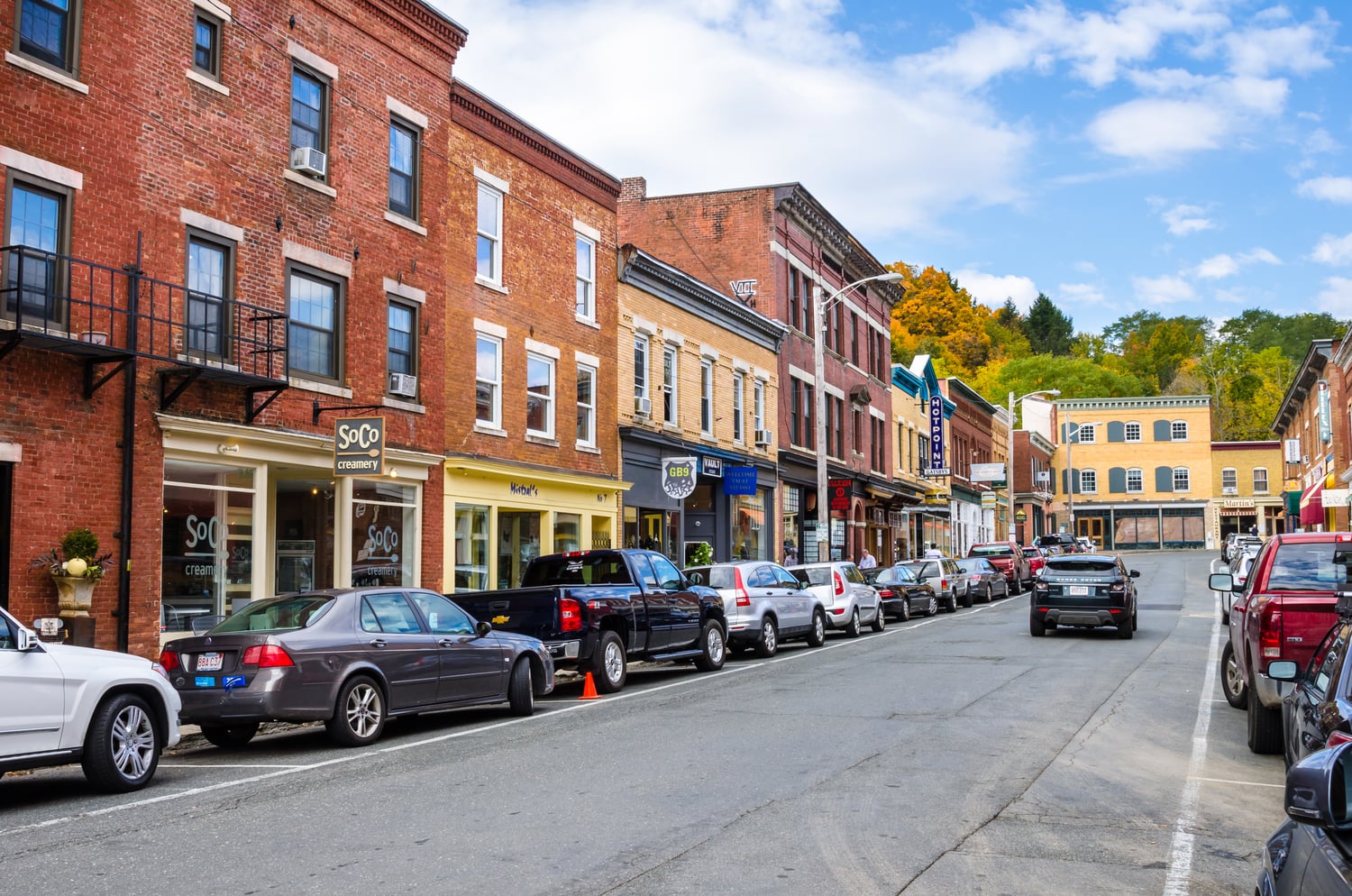 Home »
Lee, MA Bed and Breakfasts & Inns
Welcome to Lee, MA
National Geographic called the Berkshires one of the top 10 most authentic places in the world, and Lee, MA, is where it all begins. It is the first town you will encounter driving through the region when coming from the Massachusetts Turnpike. It's also the last place you'll want to leave. Rich in culture and rooted in a remarkably balanced atmosphere, Lee is the ideal Western Massachusetts getaway.
Things to See & Do
Plenty of attractions await you in Lee, MA. The town's prime location gives you access to activities in the rest of the Berkshires, as well. To explore the scenery of this beautiful mountainous region, visit October Mountain or Beartown State Forest. Both have amazing hiking trails. The Sandy Beach at Lake Laurel is a great place for swimming, boating, and fishing when it's warm. In the winters, there are also several ski areas nearby.
If you're looking for culture and history, the Lee has plenty of both. There are several art galleries within a short drive, in addition to historic homes and museums. The Berkshires is a hub for great arts festivals, including celebrations of music, theater, film, and dance. Or, you could always opt for a few days of leisure at one of the quaint
inns in Lee, MA
.
Where to Eat & Drink
You won't have to go far to go far to find great food here. Some of the best restaurants in town are located within minutes of our recommended
bed and breakfasts in Lee, MA
. From local pubs and fish houses to French bistros, Indian, and even Peruvian cuisine, the town has a wide variety of places to choose from. Drive 15 – 20 minutes, and you'll find even more options in other nearby Berkshires towns.
Best Time to Visit
The Berkshires are beloved for their amazing fall foliage, which makes this a popular time for many visitors. Summer has some of the best weather for outdoor activities, and there are lots of events happening in the area during the spring. Winter is cold, but popular for skiing and snow sports enthusiasts. Plus, there are some great events during the holidays for those visiting with their families.
Where to Stay
When planning your next trip to the Berkshires, stay in one of our recommended properties. Select Registry
bed and breakfasts in Lee, MA,
feature excellent amenities, comfortable accommodations, and prime locations. Any one of them would make an excellent starting point for your Berkshires vacation – check the unique details of each to find your perfect match. Browse the list below to begin making plans for your next amazing getaway!
New listings coming soon.