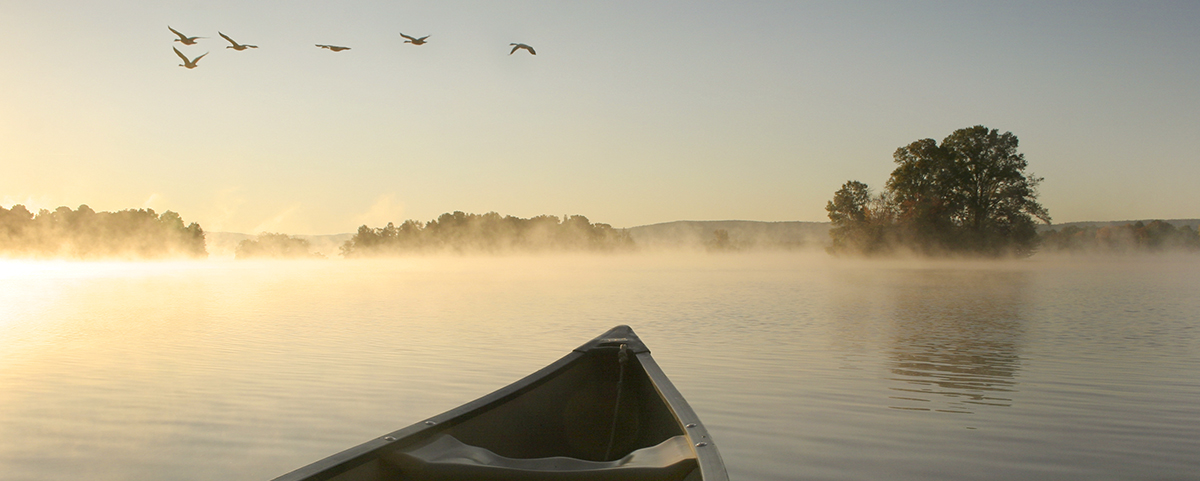 Arkansas Bed and Breakfast Inns
Welcome to Arkansas
Pack your bag and head to the gorgeous state of Arkansas! This Southern slice of paradise features some of the most diverse and beautiful natural features in the United States. From the forested Ozark Mountains to large stretches of plains, you'll find endless possibilities for adventure within this state's borders. Whether you'd like to spend your time floating along the many rivers and streams or hiking many miles of trails, it's all available to you in Arkansas. Are you ready to embark on the ultimate Arkansas vacation? Book a room at the
best bed and breakfast in Arkansas
! Select Registry has a fantastic selection of inns and
boutique hotels
that combine luxurious accommodations with top-notch customer service.
Things to See & Do in Arkansas
Discover why Arkansas is known as "The Natural State" during your getaway! From historic sites that feature well-maintained nature trails to the rugged terrain of the Ozarks, you'll be able to enjoy a day in nature regardless of your hiking experience. There is also ample opportunity for mountain biking, horseback riding, and ATV adventures. If you'd prefer to spend your time on the water, you can raft, kayak, or swim in the many rivers and streams in the state. Plus, there are caves that are open for exploring as well as great opportunities for rock climbing. No matter if you are going North, South, East, or West you will find great outdoor activities in Arkansas. If you'd like to take it easy during your stay, visit a local history, cultural, or art museum. Learn about Arkansas's role in the Civil War or the indigenous residents who inhabited this land before European settlers.
Where to Eat & Drink Arkansas
During your time in Arkansas, you can expect heaping portions of delicious, stick-to-your-ribs food. No one does Southern cuisine, barbecue, and cornbread quite like Arkansas! You can also enjoy quirky dining spots, such as a restaurant in the caves of
Eureka Springs
, or a cafe that looks like a giant orange. If you'd prefer something upscale, Arkansas has a fantastic selection of fine dining eateries that are perfect for date nights. After all that kayaking, hiking, and rock climbing, you're probably going to be in the mood for a beer or two. Arkansas has a growing beer culture with countless breweries and brewpubs. There are four trails within the state that feature world-class breweries, many of which utilize local ingredients. If you prefer wine, take a look at the Arkansas Wine Trail with wineries that have been family-owned for generations! There is truly something for everyone to enjoy when it comes to dining in the state of Arkansas.
Best Time to Visit Arkansas
Like any Southern state, Arkansas features mild winters and hot, humid summers, making it a fantastic year-round destination. However, weather conditions can vary in the mountainous regions of Arkansas so do your homework before booking a trip. Towns like Hot Springs and
Eureka Springs
are particularly popular in the winter when Northern residents come to visit to escape the bitter cold. If you're looking for a comfortable time to visit, plan your trip during the spring or fall as temperatures will be cooler and the humidity hasn't reached full force yet. The fall is perfect for taking in nature's beauty through the color change of leaves and the incredible blue skies. During your visit, be sure to check out local music festivals which often include folk, bluegrass, and rockabilly.
Where to stay: Arkansas Bed and Breakfasts & Inns
When it comes to finding a great
Arkansas B&B
, there's only one place to look! Select Registry has an outstanding selection of accommodations with comfortable rooms to stay in after a long day of exploring. Whether you're searching for a
bed and breakfast
in the Arkansas mountains, romantic hideaway in a city, or a lakeside inn, you'll find it in our inventory of properties. Browse our options below and book a stay at the best
B&B in Arkansas
!