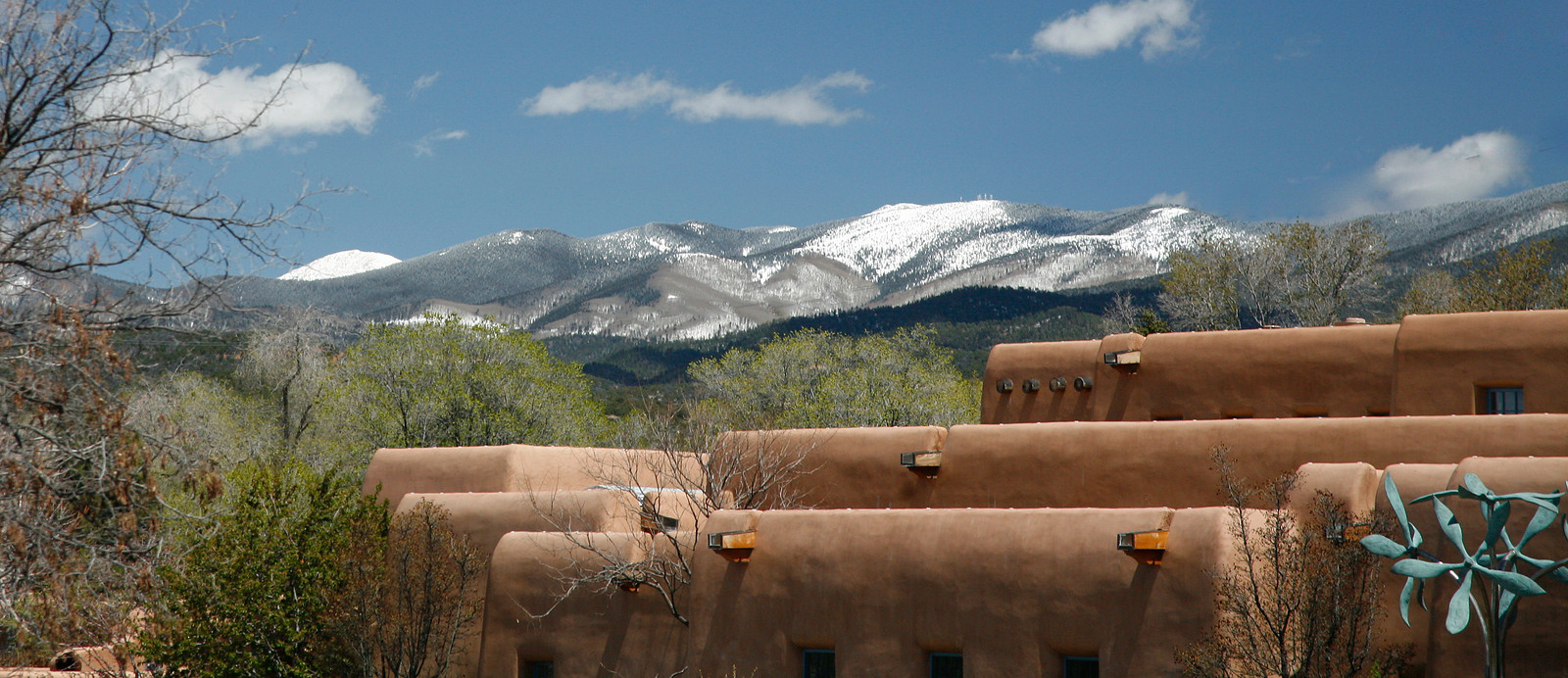 Santa Fe Bed and Breakfasts & Inns
WELCOME TO SANTA FE
Santa Fe, New Mexico, is considered the cultural center of the Southwest. With over 300 art galleries, incredible adobe architecture, and unique cuisine, it's no wonder visitors have been drawn here for over 400 years. Learn about its history in one of the many museums or travel to the outskirts of the city for an adventure in the mountainous landscape. Delve into this colorful culture when you stay in Select Registry's best Santa Fe bed and breakfasts.
THINGS TO SEE & DO
The number of things to do in Santa Fe is limitless. Whether you're looking to relax at a spa or explore the great outdoors, there's something for everyone whether you choose to stay in the heart of downtown Santa Fe or in the outskirts of town. Dive straight into the area's unique culture by visiting some galleries and museums. Historic Santa Fe streets and colorful landscapes have inspired artists for hundreds of years, one of the most famous being Georgia O'Keeffe. Hike the surrounding mountains and nature preserves to experience it for yourself. If your creativity is sparked, you can even take an art class. Between all your activities, don't forget to indulge in New Mexican cuisine. This unique cooking style is filled with chiles, spice, and bold flavors.
WHERE TO EAT & DRINK
Start your day off with a delicious breakfast at your Santa Fe bed and breakfast, then explore the local eateries. The melting pot of cultures found in the city have created a whole new cuisine, and you'll be treated to incredible dishes created by expert chefs. Most restaurants here serve what many know as Mexican food with a twist. With inspiration from Pueblo and Spanish cooking practices and ingredients, this cuisine stands on its own. Red and green chile sauces are a staple; you'll find them poured over dishes like enchiladas, burritos, and sopaipillas. Don't forget to wash it down with Santa Fe's classic drink, a margarita! Visit a spot like Maria's New Mexican Kitchen for over 100 varieties of margaritas and authentic eats.
BEST TIME TO VISIT
Anyone that has fallen in love with Santa Fe will say there is no bad time to visit. This city is constantly bustling with culture and activity no matter what time of year you choose to stay at a Santa Fe inn. One of the most popular times to visit is during the spring. The winter weather transforms into warmth, making it a prime time for outdoor activities and leisurely strolls through the city. During the summer, the days are hot but the nights are cool. Popular events like the Santa Fe Opera take place during this time and the tourist crowds are not as large due to the rainy season. Fall in Santa Fe is not as crowded as spring and the weather perfect to explore the outdoors as the leaves change. In the winter, cold weather provides the opportunity for skiing and winter sports!
WHERE TO STAY
Select Registry's properties offer you the best luxury hotels, inns and bed and breakfasts Santa Fe offers, with everything you'd ever want in a charming Southwest stay. With representative architecture, stunning landscaping, and historic appeal, each property offers a unique way to embrace the warmth of the region.