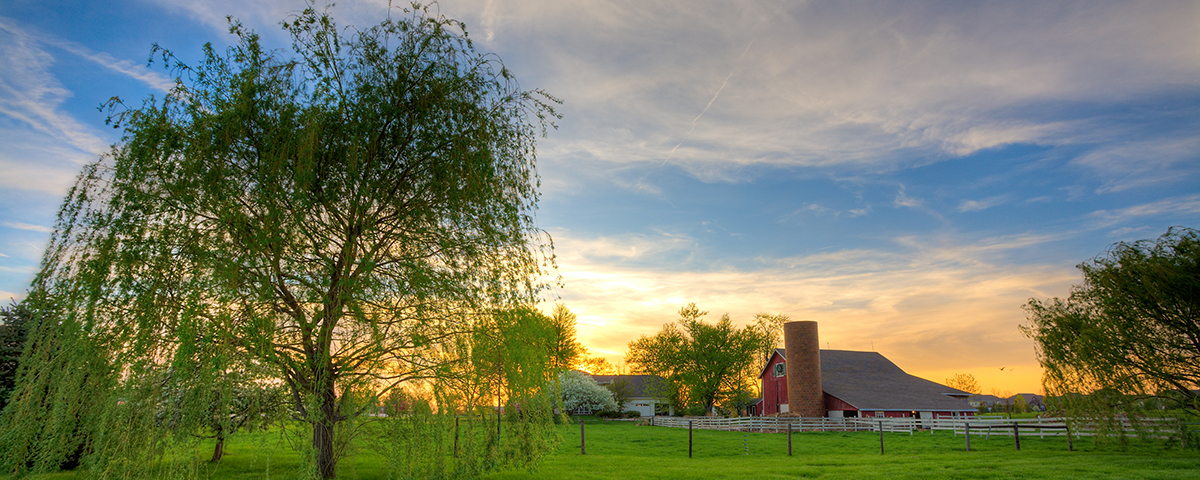 Indiana Bed and Breakfasts & Inns
Welcome to Indiana
Searching for an unforgettable vacation experience in Indiana? Select Registry can help you make memories to last a lifetime. Plan the perfect trip from start to finish with information on the best bed and breakfast in Indiana as well as must-see attractions. Find out why residents of Indiana so proudly refer to themselves as "Hoosiers". Experience everything this Midwest state has to offer, from the romance of the countryside and state parks to the vibrancy and excitement of Indianapolis. Select Registry has a wide range of lodging options that can accommodate all your needs and desires while on vacation.
Things to See & Do
Simply choose your preferred vacation path and Indiana will have you covered. Are you planning a romantic weekend getaway? Enjoy a wholesome breakfast at one of Indiana's best bed and breakfasts, then venture out through Brown County State Park. Lace up those walking shoes and don't forget your camera for breathtaking views of nature. Surprise your significant other by scheduling a horseback ride through the park's extensive trails! Family vacations are fantastic opportunities for precious bonding time, but it can often be difficult to please everyone with a limited amount of time. Rest easy knowing that the metropolitan area of Indianapolis offers something for each of you. Younger visitors can have their fun with a side of education at the largest children's museum in the world, The Children's Museum of Indianapolis. For the history buff in your bunch, Indianapolis is also home to The Indiana State Museum and Historic Sites. Learn everything you need to know about what made Indiana the state it is today, and maybe bring a bit of Hoosier-pride home with souvenirs from the gift shop.
Where to Eat & Drink
It would be hard not to work up an appetite with so many activities to experience in Indiana, so take a break and refuel with a variety of culinary delights. A list of statewide favorite fried foods would be incomplete without Indiana's deep-fried pork tenderloin sandwiches. Start your morning off at Good Morning Mama's in Indianapolis for a traditional breakfast paired with classic breakfast cocktails such as mimosas and bloody marys all at a reasonable price. For a unique experience, head to the Lighthouse Restaurant in Cedar Lake, Indiana that is decorated with a nautical theme with incredible water views at sunset. Be sure to try the Lobster Penne & Cheese for an amazing dinner. This is the perfect place to have dinner on your romantic getaway in Indiana. Consider a side order of corn-on-the-cob as the self-proclaimed best in the country! Indiana can satisfy your sweet tooth as well, with desserts such as decadent persimmon pudding.
Best Time to Visit
This state's location offers changing seasons and a diverse climate throughout the year, so reserve your stay at an Indiana bed and breakfast based on your preferred activities. Winter does bring snowfall and cold temperatures to the area, making it perfect for a New Year's ski trip. Not necessarily a fan of cold weather? Spring is a beautiful time to enjoy the surrounding nature, but rain clouds may occasionally pass through. Summer offers a preferable environment for vacation attractions in much warmer weather. However, summer temperatures can be hotter and muggier making its high humidity unappealing to some visitors during this time. For many, the most pleasant time to visit in terms of the weather will be the Fall months of October through November. Skies are blue and it is harvest time meaning there are a lot of festivals and other special events to attend during this time.
Where to stay: Indiana Bed and Breakfasts & Inns
We know that in order to complete the perfect vacation, you need the best lodging available. After all, it is important to have a comfortable environment to rest and recharge between activities. Indiana offers a variety of options, including hotels, bed and breakfasts, and even campgrounds for those who wish to get closer to nature. Instead of tirelessly searching through lists, view Select Registry's information below on the best Indiana B&Bs for remarkable stays.