Recipes to Try: Homemade Granola
A Recipe from The Oakwood Inn Okoboji
Taste your way through the excellent kitchens at our member inns with recipes to make at home. Be transported with a bite of homemade granola. At The Oakwood Inn Okoboji in Spirit Lake, Iowa, innkeeper Bridget Johnson whips up dishes with a story behind every bite. Of her many fanciful flavors, none are more famous than her homemade crunchy granola, which landed a grand champion ribbon at the county fair when she was just 9 years old!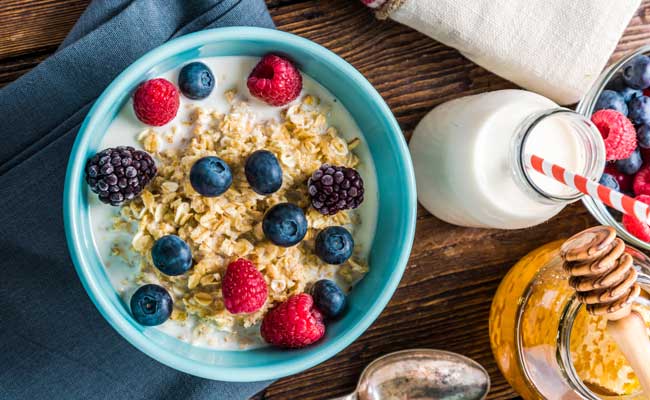 Ingredients
12 cups regular oatmeal
2 cups bran cereal
1 cup slivered or sliced almonds
1 cup wheat germ
1 cup sunflower seeds
1 cup oil
1 cup honey
1 tablespoon vanilla
1 teaspoon salt
Instructions
Heat the oven to 250 degrees.
Mix the oatmeal, bran cereal, almonds, wheat germ, and sunflower seeds together in a large bowl.
In a separate bowl, mix the oil, honey, vanilla, and salt together.
Once mixed well, add the wet ingredients to the dry ingredients and combine.
When all ingredients are well mixed, spread the mixture onto a baking sheet and bake in preheated oven. Stir every 15 minutes until toasted.
Take the granola out of the oven and let it cool completely. Then, break apart the granola to your desired chunkiness.