Relax & Renew on the Oregon Coast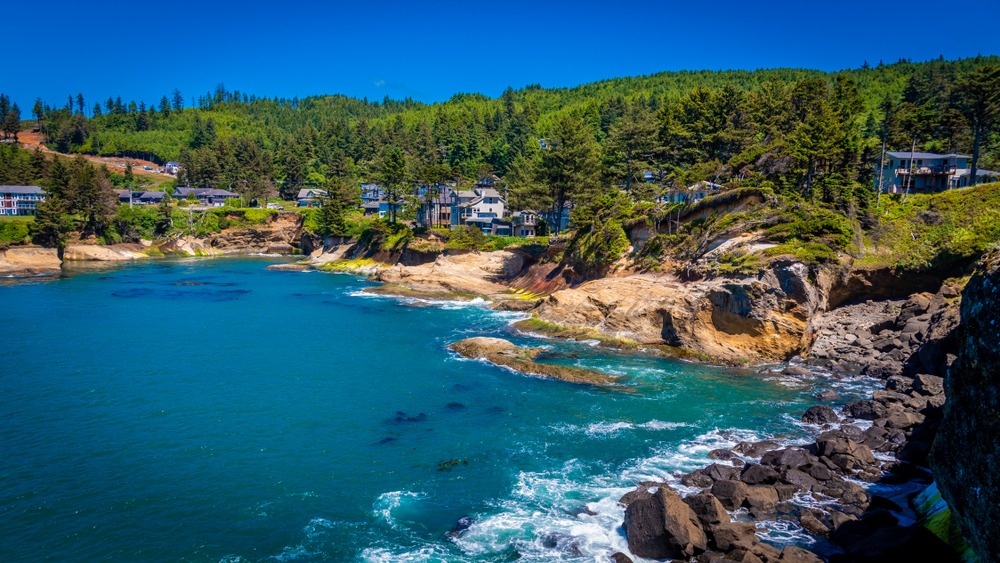 There are many beautiful places in this world, but none quite so breathtaking as Depoe Bay, located on the stunningly rugged Oregon Coast. Depoe Bay is the ultimate destination when it comes to relaxing, unwinding, and leaving behind the stressors of the modern world. 
Here, the ocean feels just steps away. It's home to what Oregonians fondly call the smallest navigable harbor, but it's big on natural beauty and things to do. Depoe Bay, Oregon is also home to some incredible whale watching, as it's known as the "whale watching capital of the Oregon Coast."
From March to December, whales flock to the deep, fertile waters off the Oregon Coast during their annual migration. In fact, the whales are such a stable feature in Depoe Bay, Oregon that the town has a Whale Watch Center, shore observation decks, and charter boats for up-close and personal viewing of these gentle giants of the sea. 
Though whale watching is certainly our top recommendation for things to do in Depoe Bay, Oregon, it's not the only reason to visit this spectacular coastal town.  While you're in the area, stay at one of our two luxurious Select Registry Bed and Breakfasts, all while exploring everything this incredible coastal area has to offer.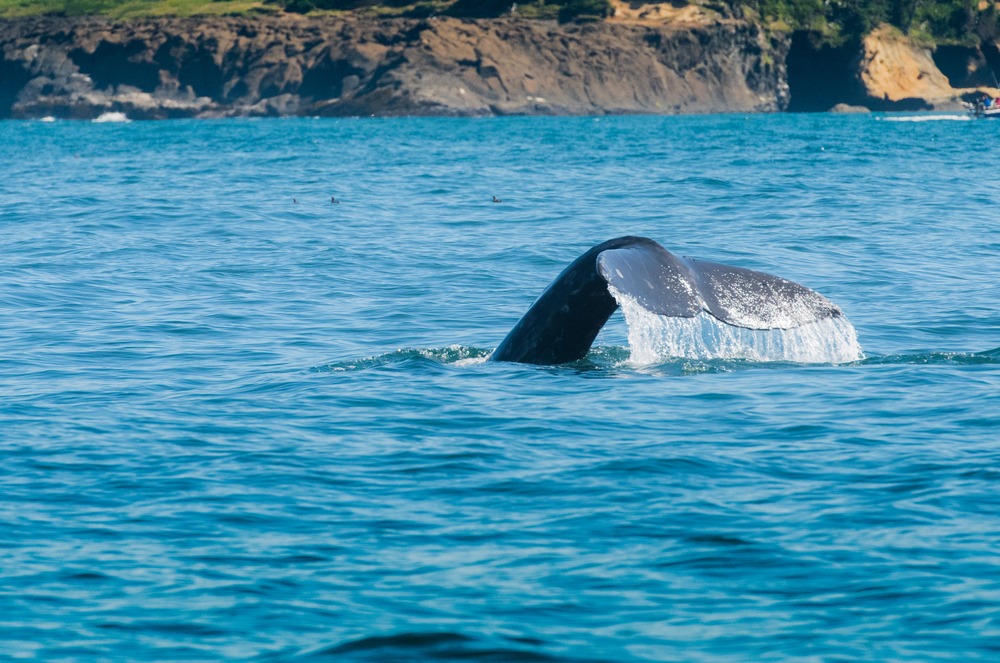 10 BEST Things to do in Depoe Bay
Depoe Bay is located just off the coastal highway 101, which runs the entire length of the west coast from Washington to California.  It's relatively centrally located on the Oregon Coast and about 2 hours southwest of Portland. 
Summer on the Oregon Coast is beautiful. Spend sunshine-filled days on the beach, out on the water, hiking or biking in the nearby coastal mountains and scenic roads, or exploring the charming towns up and down the coast. As beautiful as it is on the Oregon Coast in the summer, you can expect the crowds to be at their peak, too.  It's best to plan well in advance if you want to enjoy everything this remarkable area has to offer. 
To help get you started on planning an epic Oregon Coast vacation, we've put together a few of our top recommendations of things to do in Depoe Bay and surrounding areas. 
As we already mentioned, Depoe Bay is the center of whale watching activity on the Oregon Coast.  No trip to this area would be complete without a visit to the Whale Watching Center. The center is perched right on the edge of the Bay, with expansive viewing decks that allow for whale watching from the coast. Spring whale watching will be great through June and then will then drop off to local resident whales only until winter whale watching pics up again in December. 
Visit Devil's Punchbowl State Natural Area, a beautiful natural land formation that really must be seen firsthand. 
Enjoy a bit of wine tasting at Depoe Bay Winery, which produces wine from grapes grown in the nearby Willamette Valley. 
Visit Depoe Bay's Spouting Horn, an underwater cave that throws saltwater into the air like a geyser. Be careful not to get wet (or maybe that's what you want on a warm summer day?).
Want to see a bit more of the Oregon Coast?  Stretch your legs for a bit and take a scenic drive (or bike ride) along the Pacific Coast Scenic Byway. 
Take in the coastal views from Boiler Bay State Scenic Viewpoint, or any of the other amazing state parks in the area. It also happens to be a great place for bird and whale watching.
Take a fishing charter from the Depoe Bay Harbor, and enjoy a day on the water. Companies like Dockside Charters offer a variety of charters, from fishing to whale watching.
If you happen to catch Depoe Bay on a stormy day, don't fret.  Storm watching on the Oregon Coast is a much-beloved tradition! 
Visit the Cape Foulweather historical landmark, just 3 miles south of Depoe Bay This is the perfect place to experience views of the Pacific Ocean from 500 feet above sea level!
Enjoy some unique shopping and dining along the seawall in downtown Depoe Bay.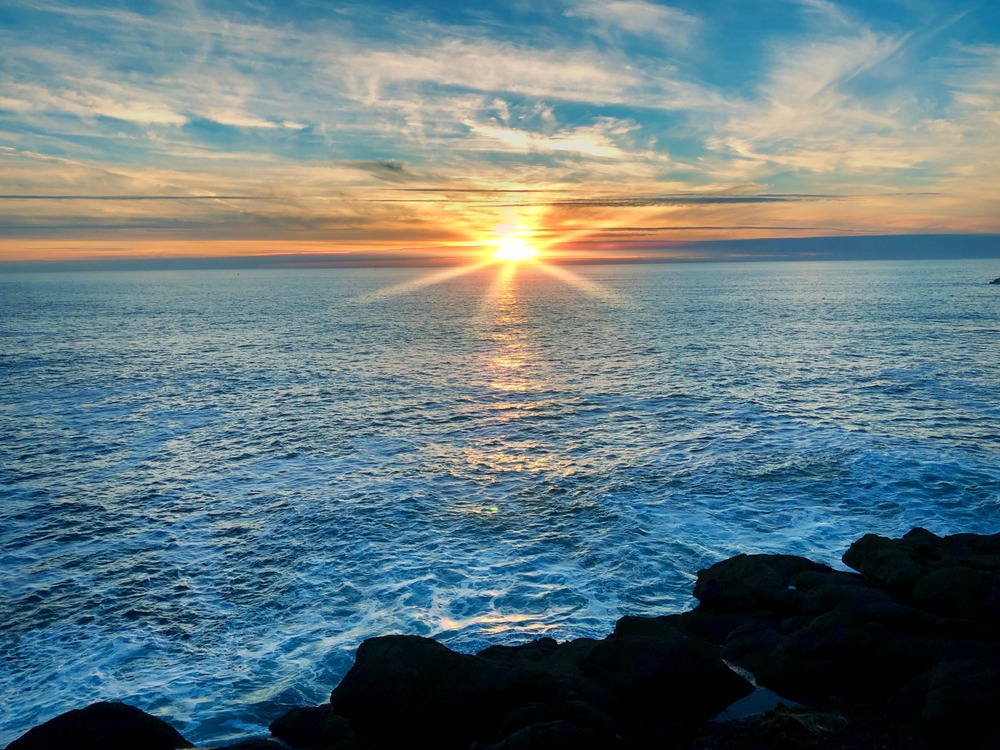 A Day Trip to the Willamette Valley
The Oregon Coast and towns like Depoe Bay are magical – and certainly, someplace you should visit at least once in your lifetime.  However, just inland from Depoe Bay Oregon lies another equally wonderful area, home to the famed Oregon Wine Country; the Willamette Valley. 
You can easily take a day trip from Depoe Bay into the Willamette Valley – it's a little over an hour away.  Or, you spend some time on the Oregon Coast, followed by time in the rolling hills of wine country.  There are Select Registry Bed and Breakfasts in both locations!
McMinnville is one of the most popular towns in Oregon Wine Country.  Not only is it a great place to taste wine in and of itself, but it's a veritable foodie destination, too. The downtown is quaint, historic, and filled with great shopping.  If you are short on time but still want to experience the best of the Willamette Valley, it's a great place to visit. 
If you have a little more time and want a more comprehensive wine tasting experience, then we recommend you plan to stay in the area for a few days to visit as many Willamette Valley wineries as you're able. A great place to start is our Select Registry partner, Youngberg Hill.
When you make Select Registry your partner in adventure, the entire world is at your fingertips.  Let us help you explore this summer, and book your Oregon Coast vacation not Depoe Bay & the Willamette Valley today!
Oregon Coast Bed and Breakfasts
A mile south of Depoe Bay, Oregon on the winding, magical Coast Highway, a new refuge of romance on the rugged Oregon Coast has been born: The Whale Cove Inn.
Perched high above the serene expanse of Whale Cove, a pristine marine refuge, the Whale Cove Inn cocoons its guests in luxury – from king-sized Tempur-Pedic beds to outdoor Jacuzzis on private decks. A spectacular venue for storm watching and sunsets of romantic rendezvous, our Oregon bed and breakfast sets a new standard of opulence and exclusivity for Depoe Bay .
Amid the Oregon coast's most magnificent scenery, Channel House combines the comforts of a first-class hotel with the congeniality of a small country Inn. Imagine fresh ocean breezes, sweeping panoramic views, unbelievable sunsets, and whales within a stone's throw. Nestled on an oceanfront perch, the guest rooms at our Oregon bed and breakfast have an elegant contemporary decor including gas log fireplaces and whirlpools on oceanfront decks. One of the West Coast's most renowned and romantic Inns, this Depoe Bay bed and breakfast is the ideal honeymoon, anniversary or special couple's getaway.
Willamette Valley Bed and Breakfast
Youngberg Hill is set on a 50-acre hilltop surrounded by exquisite vineyards and views. We are one of Wine Spectator's favorite locations. Our inn has an amazing 30-year old vineyard that is farmed organically and is known for producing award-winning wines.
Our bed & breakfast offers the perfect retreat for your Oregon wine country getaway. The inn features nine lovely guest rooms with luxuriously appointed amenities and stunning views. In addition to our own vineyard and tasting room, we are also conveniently located to over 100 different wineries and tasting rooms in the Willamette Valley