Experience the Best of Kentucky!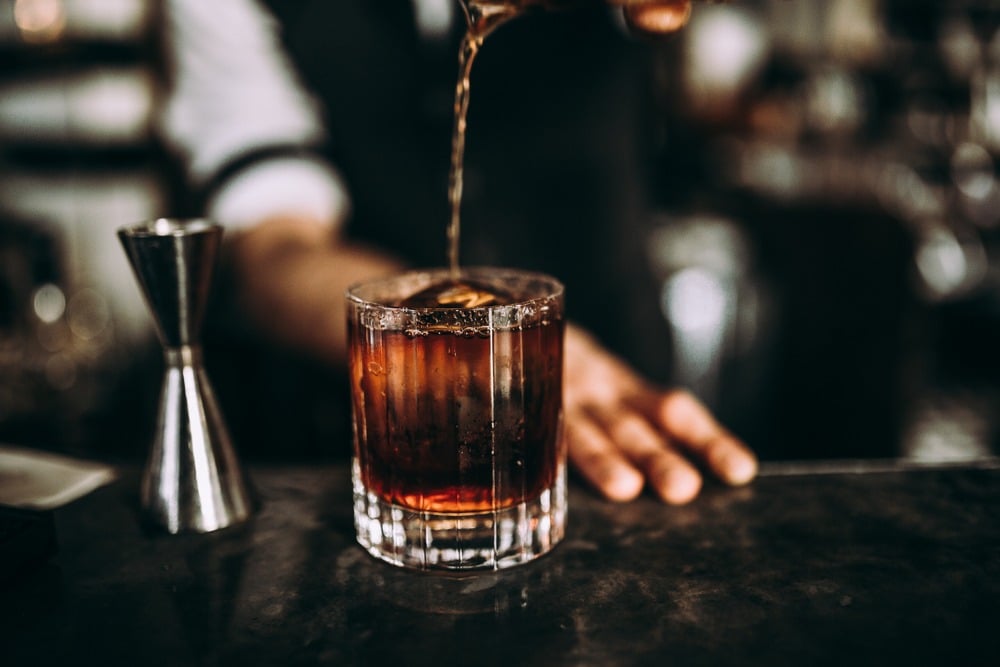 There are certainly plenty of reasons to visit the beautiful and diverse state of Kentucky, not least of which is the Kentucky Bourbon Trail.  95% of the world's bourbon is crafted in Kentucky, which has been considered an indigenous product to the United States since 1964. In total, there are somewhere around 9 million barrels of bourbon aging in the great state of Kentucky. No wonder it's such a great place for fans of this corn-based spirit to visit!
The Kentucky Bourbon Trail was created in 1999 as a means to help visitors more efficiently explore the world of bourbon. In 2021, the Kentucky Bourbon Trail Craft Tour was added to the experience. Combined, these trails bring 2.5 million visitors to the state, leading the way in tourism to Kentucky. 
This spring is a great time to enjoy tours and tastings of this world-famous spirit. Combine it with a few other fun stops at Kentucky's Select Registry Bed and Breakfasts, and you have the perfect recipe for a great road trip. As always, when you choose a Select Registry branded property, you're choosing the finest in independent, boutique properties, each of which delivers a level of personalized service you won't find anywhere else. 
In an increasingly impersonal world, Select Registry Bed and Breakfasts offer you a warm and comfortable place to stay, with made-to-order breakfast and top-notch amenities to make your travel experience the best it can be. Isn't it time you experienced the Select Registry difference?  Book your getaway with one of our incredible Kentucky Bed and Breakfasts below!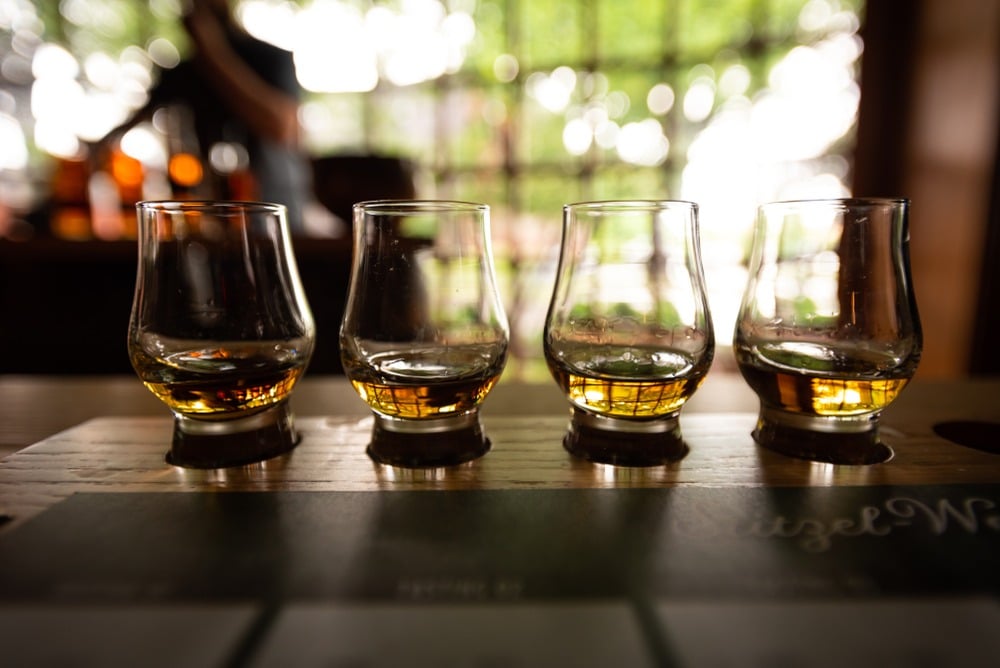 10 Stops on the Kentucky Bourbon Trail
Bourbon production in Kentucky dates back to the pioneering days of Kentucky when it was difficult to transport goods like corn and grains across steep mountains and difficult terrain. Converting these agricultural products into bourbon suddenly made transport easier – and, well, made life on the frontier a bit more enjoyable, too!  The bourbon business has been booming ever since. 
Today, the Kentucky Bourbon Trail is a bourbon lover's dream.  In total, there are 38 distilleries along the trail, which spans 70 miles.  There's something for everyone along the Kentucky Bourbon Trail, too, including tours, tastings, activities, big-city nightlife, charming towns, rural countryside, and other more. You can expect to walk away with great memories, a bit more knowledge about bourbon, a more refined palate for this distinguished spirit, and a few bottles of this American product to take home and enjoy.
Many of the most famous Kentucky Bourbon Distilleries lie between Lexington and Louisville, in what is known as the Bluegrass Region of the state.  Here are the 10 must-see stops along the Kentucky Bourbon Trail:
For a more in-depth look at Kentucky's bourbon heritage, consider expanding your trip to include stops on the Kentucky Bourbon Trail Craft Tour, which 4 different regions of off-the-beaten-path adventures. For even more great adventures in Kentucky, check out a few itinerary-expanding ideas below!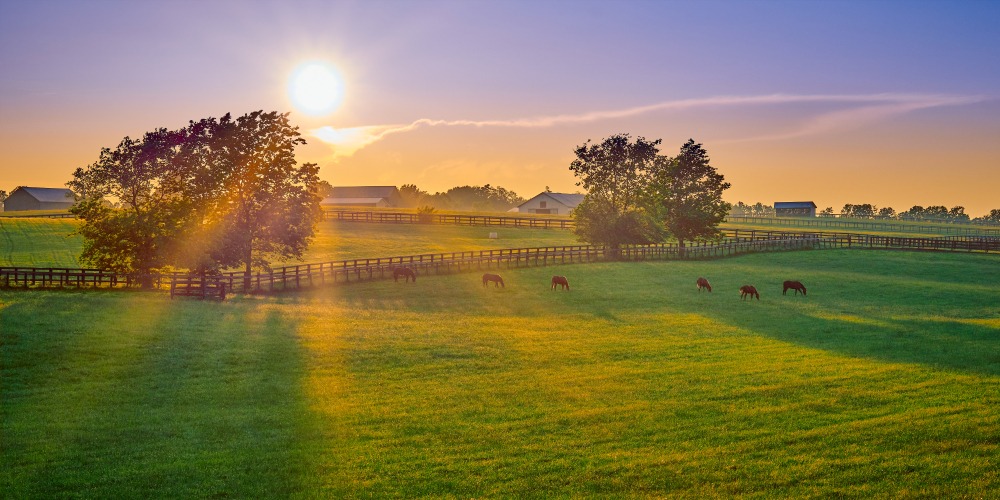 More Great Things to do in Kentucky
Kentucky is really synonymous with two things:  Bourbon, and horses.  We have the bourbon part of Kentucky pretty well covered above, so now it's time to talk about horses!
Every year, thousands of racing fans descend upon Kentucky for the Kentucky Derby in May and all the pomp and circumstance that comes along with it. But beyond just visiting these legendary horse racing tracks, there are plenty of horse-friendly activities to enjoy in the area, along with picturesque farms and magnificent animals to visit.  Even if you aren't a horse lover now, one trip through Kentucky will likely change that. 
While bourbon and horses rank as "must do's" during your visit to Kentucky, there's so much more to this incredible state to see and do, too.  Outdoor adventures are everywhere, the arts and crafts made by local artisans are captivating, and there's an incredible wealth of history and culture to explore. 
All along the way, you'll find the Innkeepers at Select Registry Bed and Breakfasts eager to help you plan and enjoy the very best of this incredible state.  What are you waiting for?  Browse our selection of Kentucky Bed and Breakfasts, and start planning an epic adventure on the Kentucky Bourbon Trail and beyond.
Kentucky Bourbon Trail Lodging
Chateau Bourbon is the perfect choice for travelers seeking upscale accommodations in a down-home atmosphere. At our award-winning inn, you can expect genuine hospitality, impeccable attention to detail, and contagious southern charm.
Whether you're a bourbon newbie or a self-proclaimed bourbon nerd, we've got the experience you're looking for, and our east-end Louisville location is just 10 miles from downtown, so you're only minutes from everything the big city has to offer.
Central Park Bed & Breakfast
Listed on the National Historic Register, this magnificent three-story residence, constructed in 1884, displays an ambiance of fine period furnishings and examples of exquisite hand craftsmanship. The historic neighborhood features America's largest collection of Victorian homes and is a wonderful step back in time.
Our Louisville bed and breakfast is conveniently located across the street from Central Park, and the Inn is only minutes from top attractions in the Louisville area. 
Romance, elegance, and tranquility describe the ambiance at Charred Oaks Inn. This Select Registry Bed and Breakfast is located just minutes from downtown Lexington, Keeneland, Kentucky Horse Park, the Bourbon Trail, and more.
Each Guest room features King size poster beds and private en-suite bathrooms. Exceptional service is our trademark, our food fresh and delicious, and you, our guest, our number one priority! 
A Storybook Inn Bed & Breakfast
At A Storybook Inn, we have a holistic approach to serving our guests with attentive service, unparalleled luxury in our accommodations, hypoallergenic, green cleaning/laundry practices, and tantalizing gourmet breakfasts with as much local and organic foods as available. 
We are conveniently located near World Class Horse farms,  the Kentucky Bourbon Trail, and local wineries, and our well-appointed suites invite one to linger, rest & relax.