Adventure to Historic Small Towns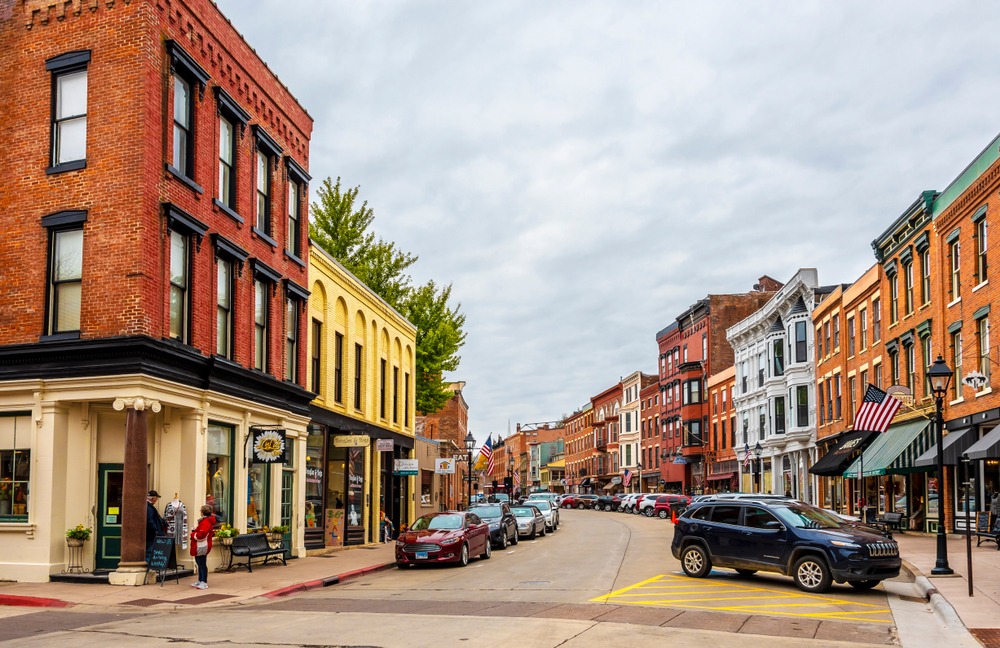 Though small in size, with a population of just over 3,000, Galena is an incredibly popular vacation destination. It's actually the #2 most visited city in Illinois, outside of Chicago. That's for good reason, too, as there are so many fun things to do in Galena IL throughout the year!
This summer, small towns like Galena are an excellent choice for getaways!  Not only are there plenty of things to do in Galena IL, but the small size of the town means the crowd sizes won't be overwhelming.  In addition to this, the local business owners in Galena have made an extraordinary effort to improve safety and comfort throughout the pandemic.  The city has even moved some dining out onto their Main Street to ease crowding in local restaurants!  
There are so many great things to do in Galena IL throughout the year, but it's undeniable that summer offers a special season of fun. At the heart of any great getaway to Galena is a stay at one of our three incredible Select Registry Bed and Breakfasts.  There, you'll be greeted by warm and thoughtful hospitality, and a true sense of place you can't find anywhere else.  
Browse through our incredible selection of Select Registry properties in Galena, then come explore America's most charming small towns with us, starting in beautiful Galena!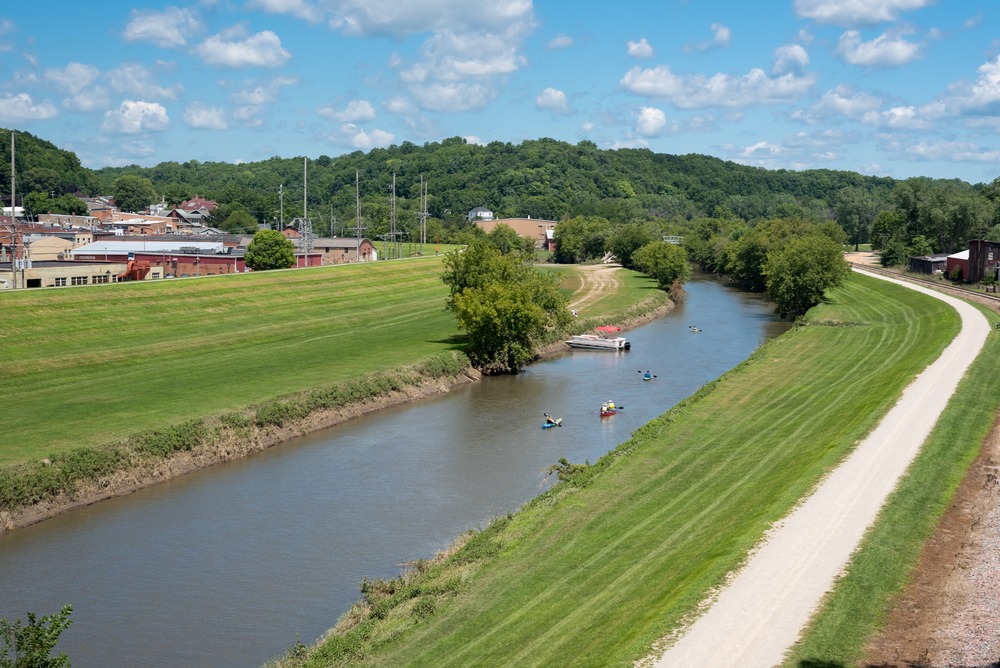 The Best Things to do in Galena IL
Galena is best known for its small-town charm and historic attractions.  It's only a "one-tank" trip from some of the Midwest's biggest cities, yet it feels like your a million miles away from the busy din of city noise.
Apart from just being a great getaway destination, there are so many wonderful and fun things to do in Galena IL, too.  Guests have been known to visit this town time and time again because it's beautiful and there are plenty of things to do in Galena IL to keep you busy.
The town, once home to President U.S. Grant, boasts numerous historic buildings, museums, and attractions.  In fact, 85% of the buildings in Galena are on the National Register of Historic Places.  These well-preserved 19th-century buildings lend an untold charm to the city and set the stage for an exceptional getaway.  
We hope you join us in exploring all that Galena has to offer this summer, from fun shops and historic attractions to exciting outdoor adventures.  Here are just a few of our favorite things to do in Galena IL:
Shopping in downtown Galena is a must, and always at the top of our list of things to do in Galena IL. Main Street is lined with more than 125 individually owned boutiques – you won't find chain stores here!  
Enjoy a bit of wine tasting in the countryside surrounding Galena.  There are several wineries in the area, with the most popular being Galena Cellars and Massbach Ridge Winery.  While you're at it, make sure to visit Blaum Bros Distilling and the Galena Brewing Co.
Head to Chestnut Mountain Resort, where an afternoon of fun under the summer sun awaits!  It's a great place for skiing in the winter, but in the summer these slopes open up as a fun mountain adventure park, mountain biking trails, and they also offer a beautiful river cruise along the Mississippi River. 
Take a bike ride down the Galena River Trail. It may sound simple, but it's one of the most popular things to do in Galena IL. The trail follows the old railroad that once ran through town, and offers plenty of beautiful scenery, birdwatching, and more along the way. 
Take in the views of this beautiful area in an entirely different way.  Team up with Fever River Outfitters and kayak down the gentle waters of the Galena River!
Head to the Mississippi River, and enjoy a day of hiking and exploring at Mississippi Palisades State Park. 
Visit the town's most popular historic attractions, like the U.S. Grant Home, the Dowling House, the Belvedere Mansion, and more. Alternatively, embrace the history of the town in an entirely different and unique way, and take a ghost tour!
The rolling hills around Galena are a unique feature in the midwest.  Get outside and explore this town's natural beauty. Take a hike at Horseshoe Mound Preserve, or enjoy an afternoon of bird watching at the Valley of Eden Bird Sanctuary. 
Get adventurous and take a zipline through the trees with the Soaring Eagle Zipline at Chestnut Mountain Resort, or with Long Hollow Canopy Tours. 
Though there are plenty of things to do in Galena IL, a visit to this area wouldn't be complete without exploring the other charming towns in the area, including Stockton, Elizabethtown, Hanover, Dubuque, and more.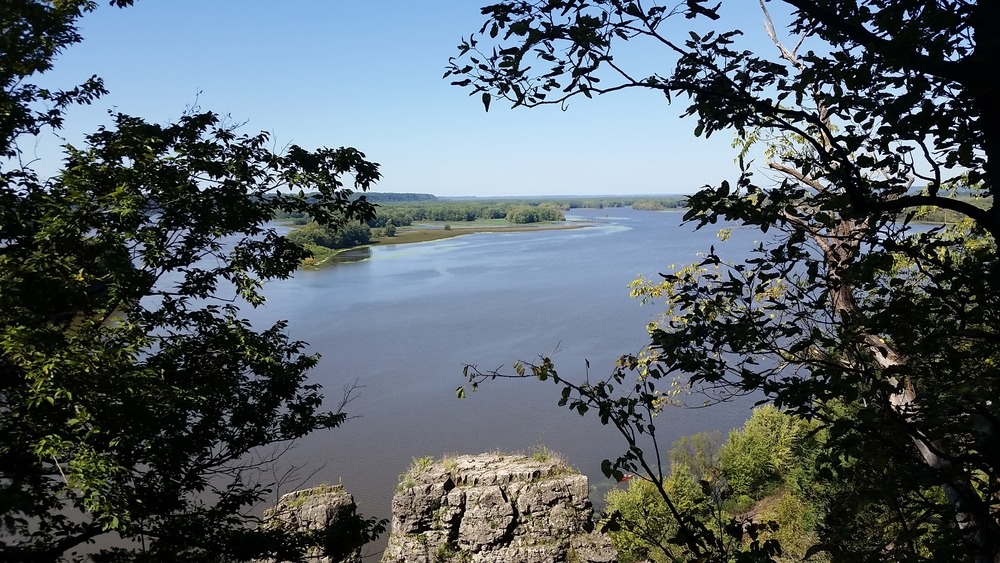 The Select Registry Difference
As you can see, there is no shortage of fun things to do in Galena IL.  We haven't even begun to scratch the surface, either. To make the most out of your trip to this charming small town, it's important to choose lodging that is reflective of the town itself.  You'll find that and more at our Select Registry branded Bed and Breakfasts, Inns, and boutique hotels.  
Select Registry Bed and Breakfasts, whether in Galena or beyond, offer unique lodging experiences that are a far cry from what you'd experience at a larger hotel chain.  Each of our Inns offers a steadfast dedication to hospitality, safety, and cleanliness, and has undergone an extensive quality-control inspection which is the most comprehensive in the industry. 
Wherever you go, you'll find a warm smile, a delicious breakfast each morning of your stay, and an unparalleled opportunity to relax. Even with these basic tenets of hospitality in common, you can expect a unique experience at every Select Registry property you visit. That's one of the things that make seeing this country with us so great. 
What are you waiting for? Join us at these incredible Illinois Bed and Breakfasts, experience all of the wonderful things to do in Galena IL this summer, and then let the next adventure unfold!
The Best Galena Bed and Breakfasts
Jail Hill Inn is a boutique inn located one block from downtown historic Galena. Choose from 6 different, 800-square-foot, luxury suites for your perfect getaway.
When you stay at Jail Hill Inn in Galena, you will enjoy a wonderful reception chocolates and chilled champagne in your suite, along with an afternoon wine and cheese tray filled with local goodies. After a great night's rest, you will enjoy a 3-course, gourmet breakfast. For your enjoyment, the Inn also features a 3rd story back deck, patio area, and a beautifully landscaped yard to enjoy a glass of wine and relax after a busy day in Galena.
Located on a bluff with sweeping views of the Mississippi River, Galena's historic Goldmoor Inn provides a romantic, and cozy four-star luxury retreat with 13 uniquely decorated suites, three cottages, and two log cabins. Each of the 18 accommodations offers an in-room whirlpool, private fireplace, private in-room gourmet breakfast, and many other distinct amenities to pamper you during your stay.
The Inn at Irish Hollow sits gracefully on 500 acres of lush rolling countryside. Miles of hiking/trekking trail meander through the pastures, forests, wildflower fields, and wetlands. 
A sprinkling of luxurious cottages with sumptuous amenities surrounds the Inn's Main yard and gardens, each with private screened porches that gaze over the storybook Irish Hollow Valley setting. They make for an exceptional getaway.