A Storybook Inn Bed and Breakfast
Select Registry member since 2007
Through the arched door in the garden wall, escape the world into the secret garden! Such an exceptional experience awaits you at A Storybook Inn…or a very quiet one if you choose. Shhh…
277 Rose Hill Avenue
Versailles, KY 40383 US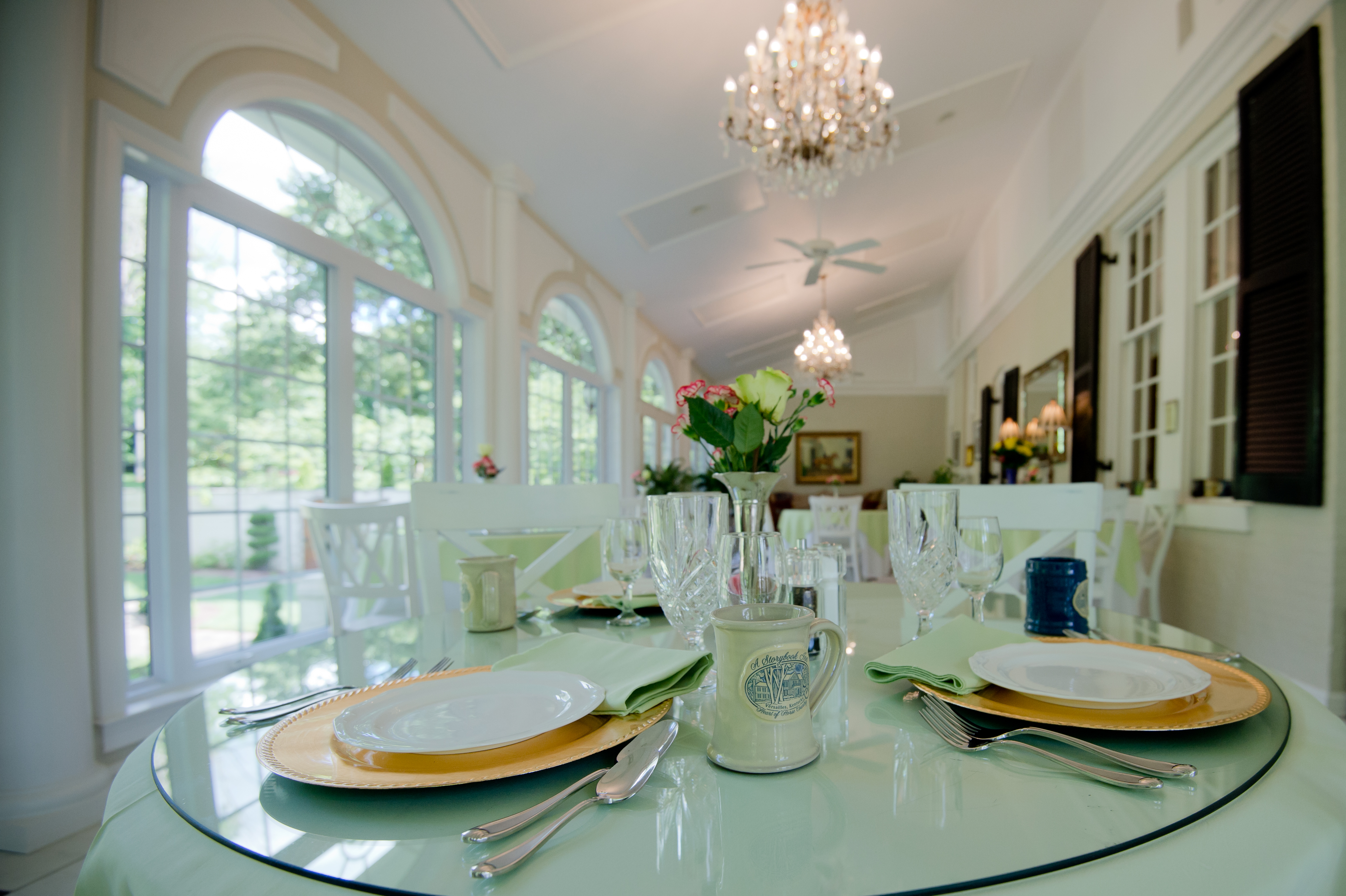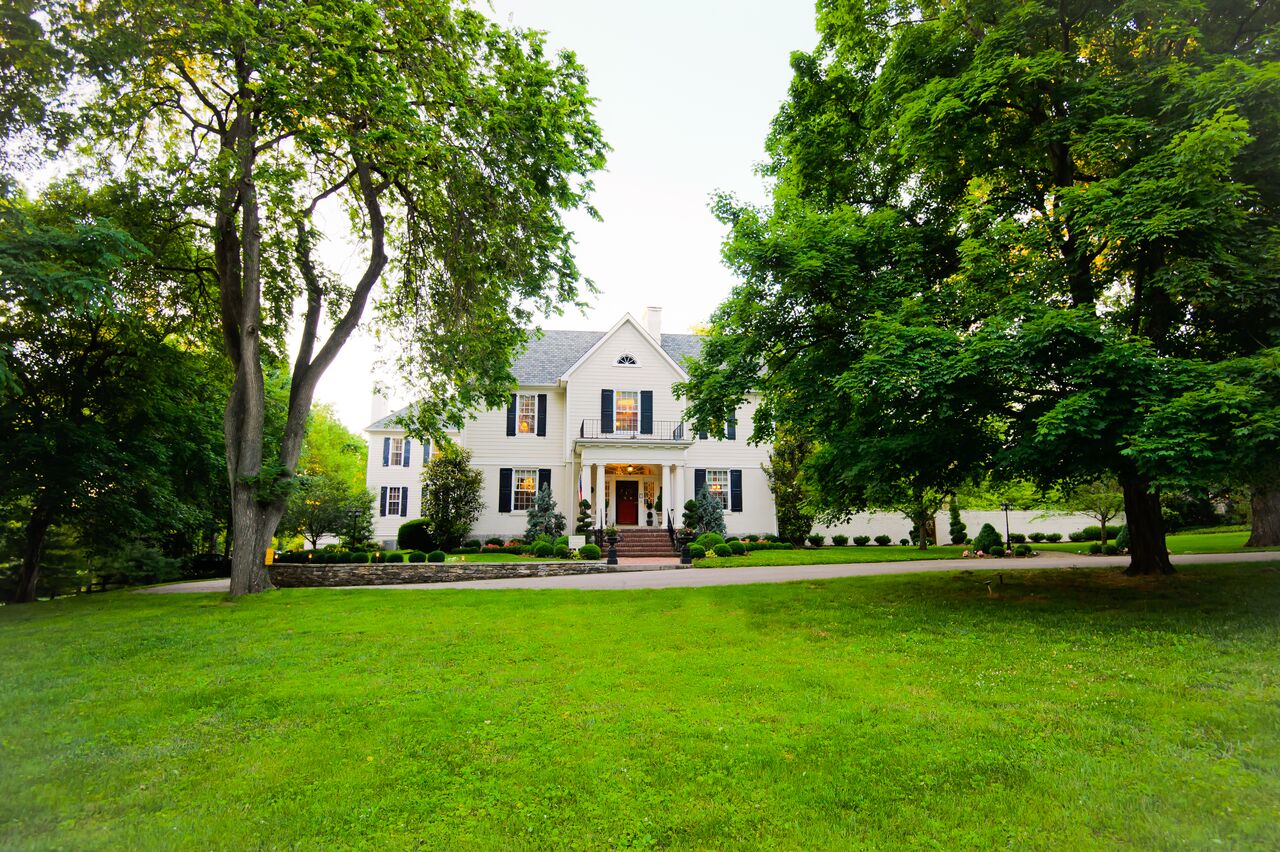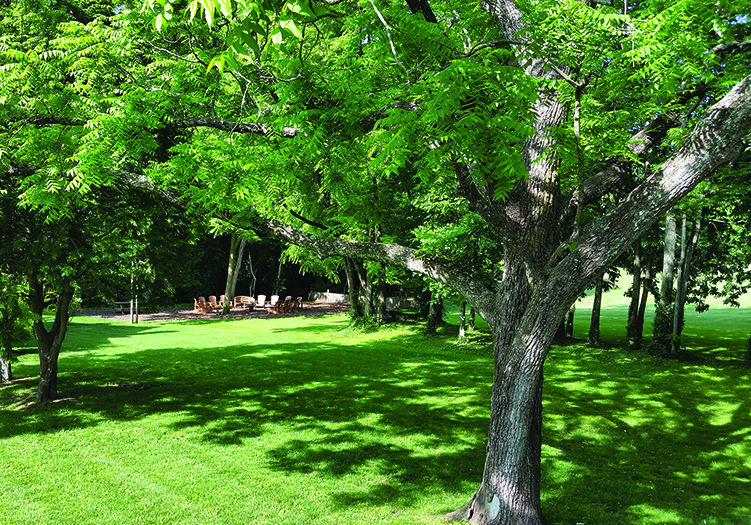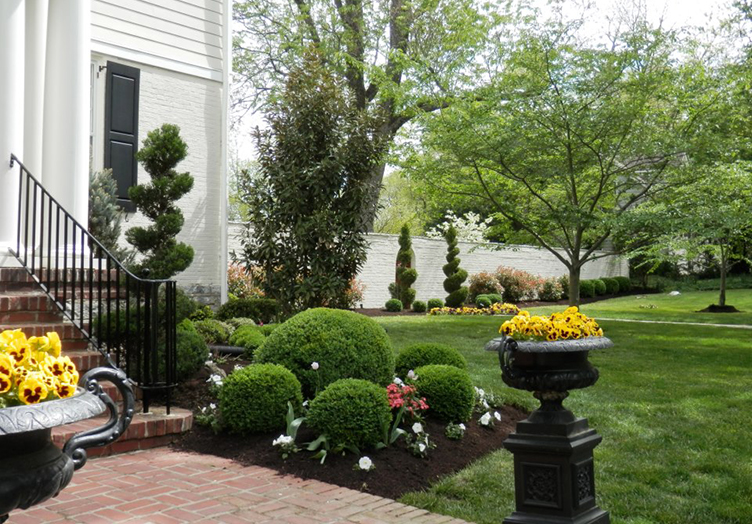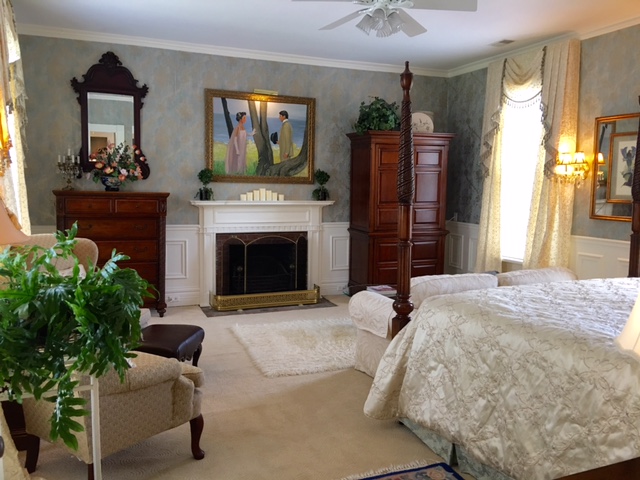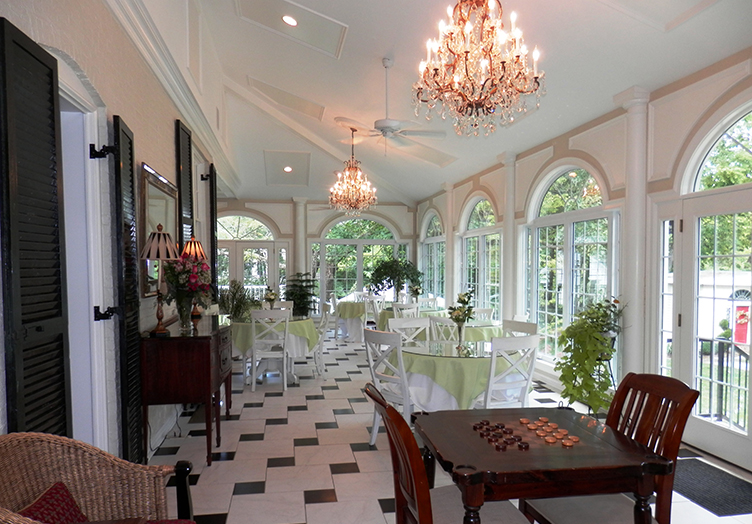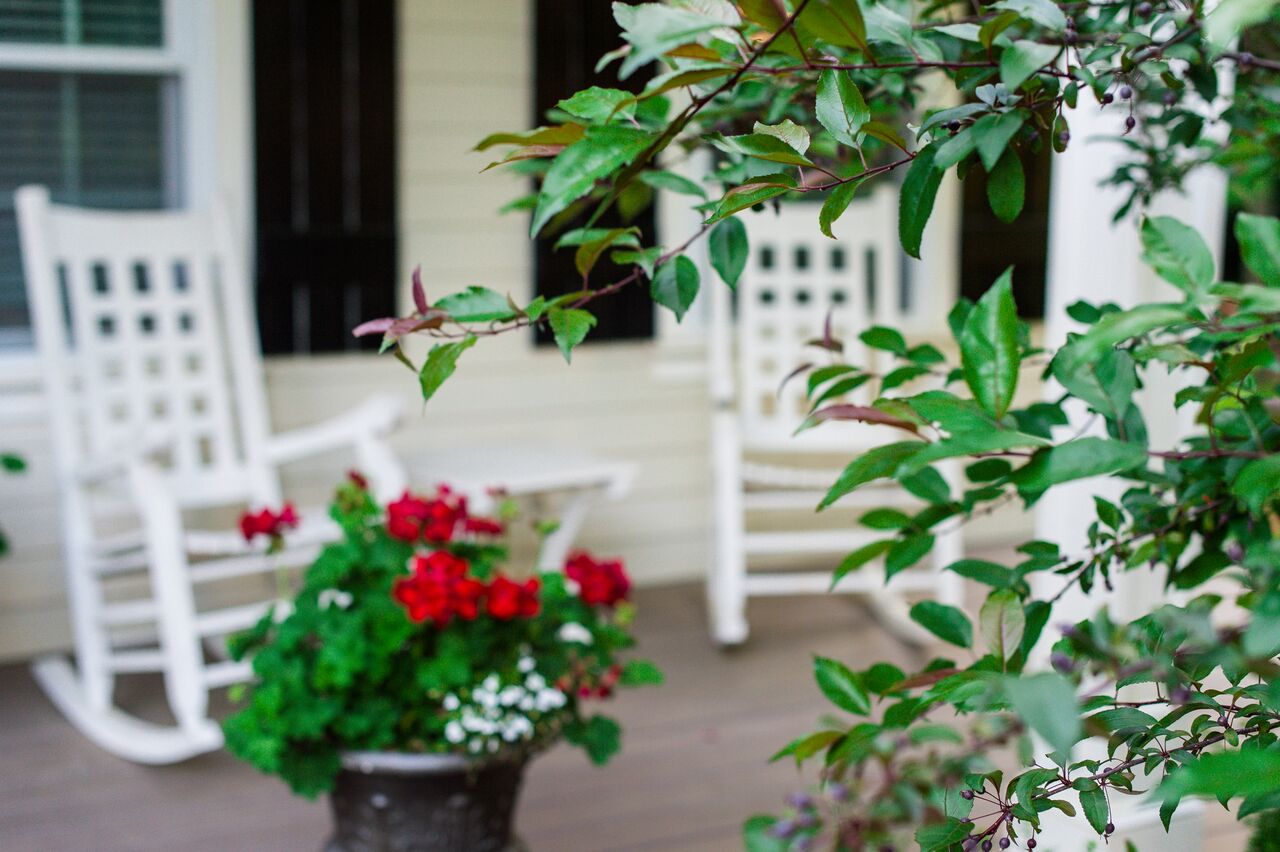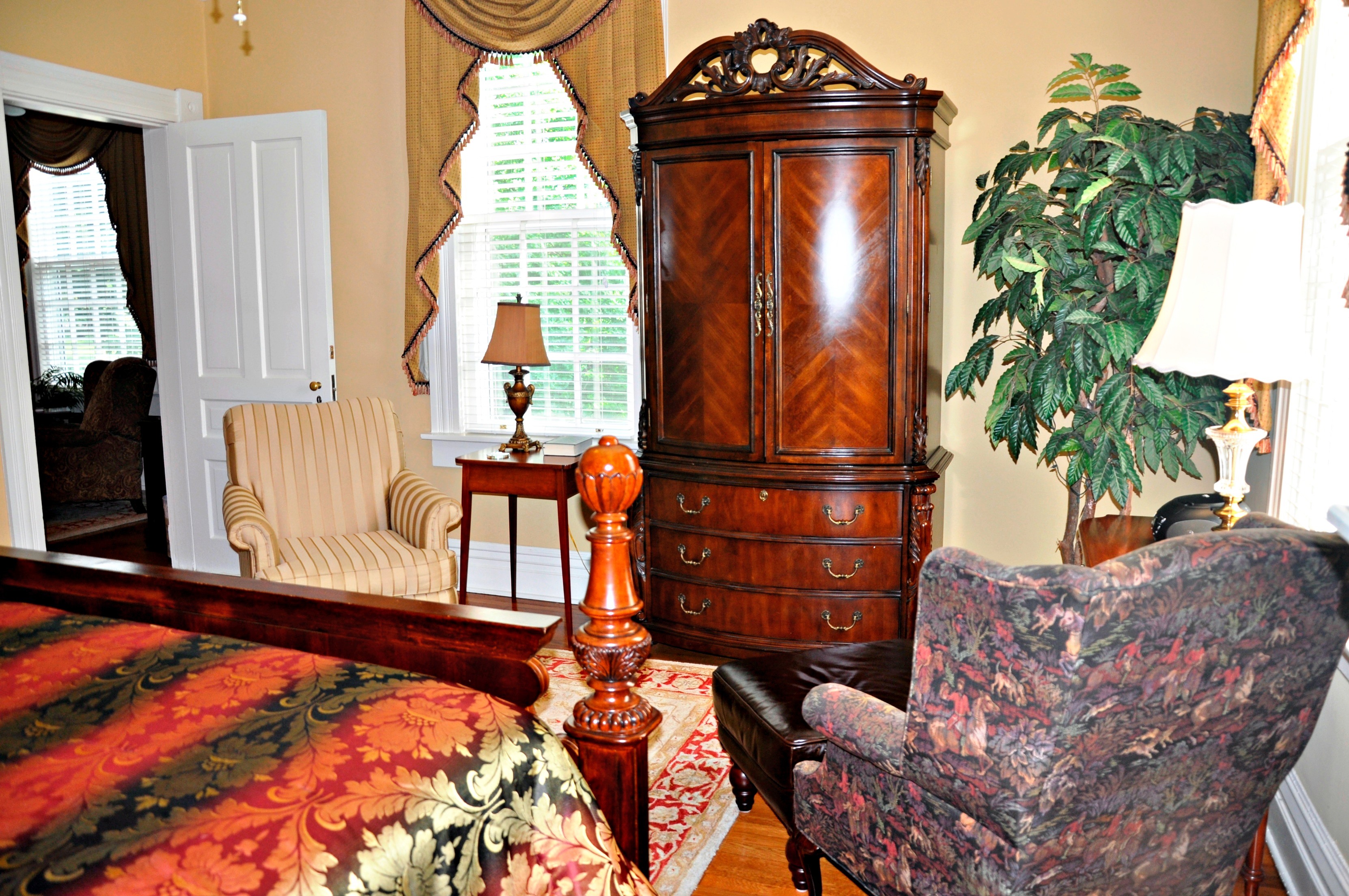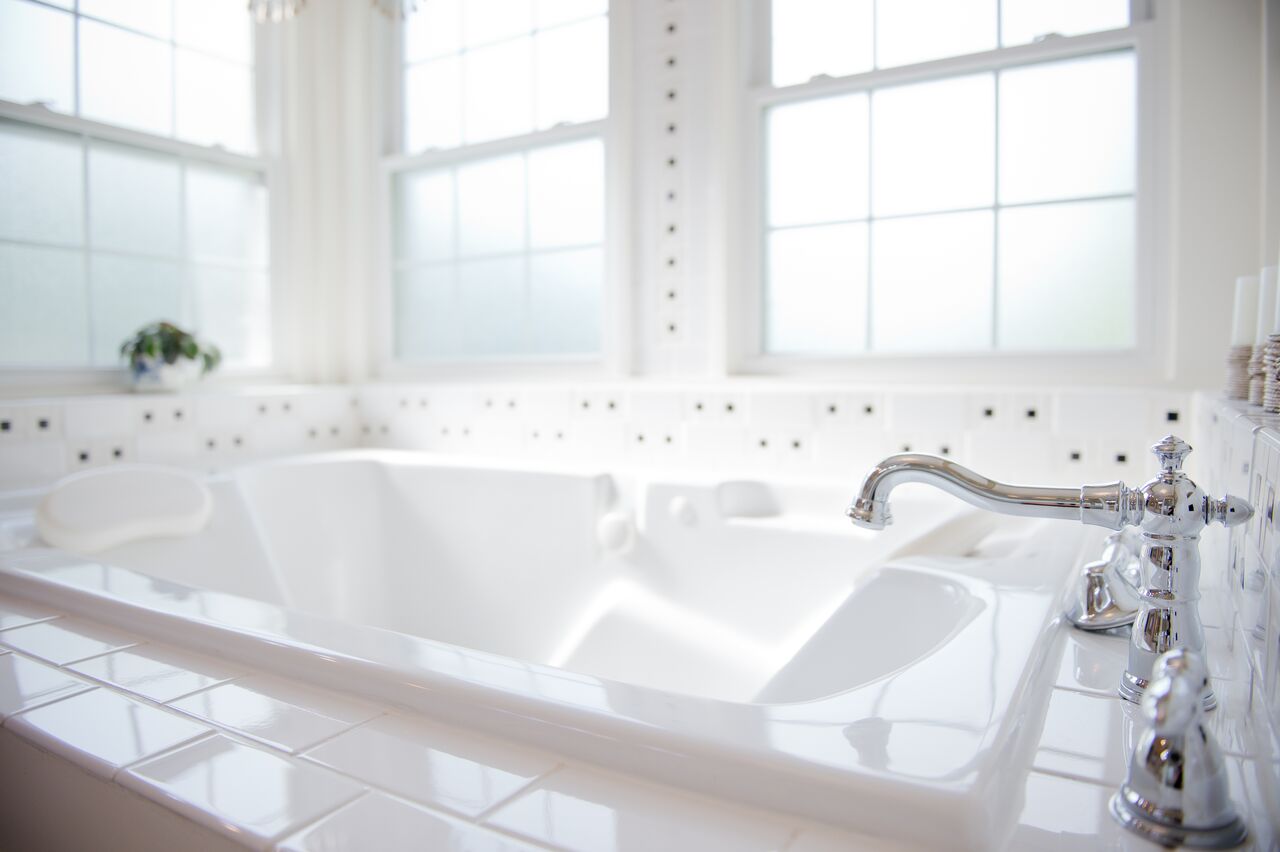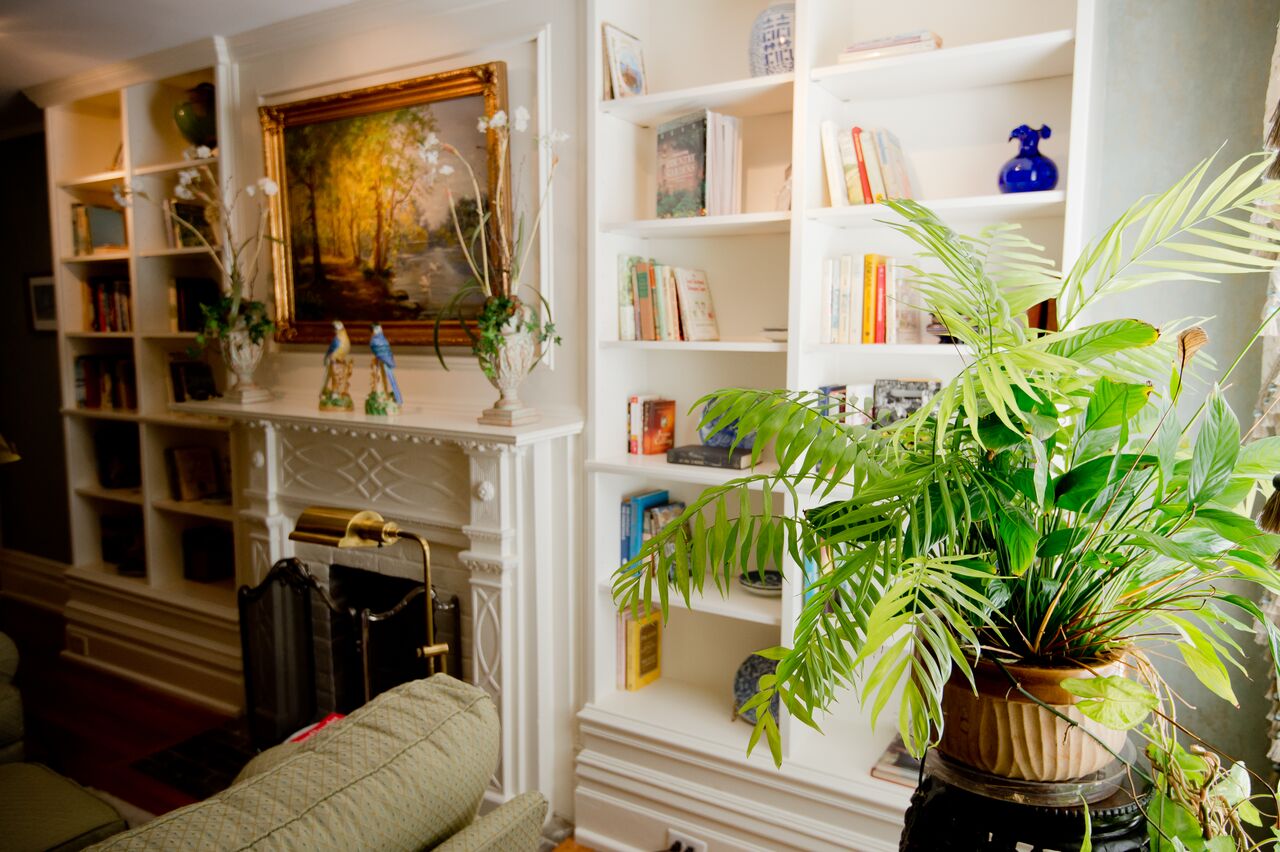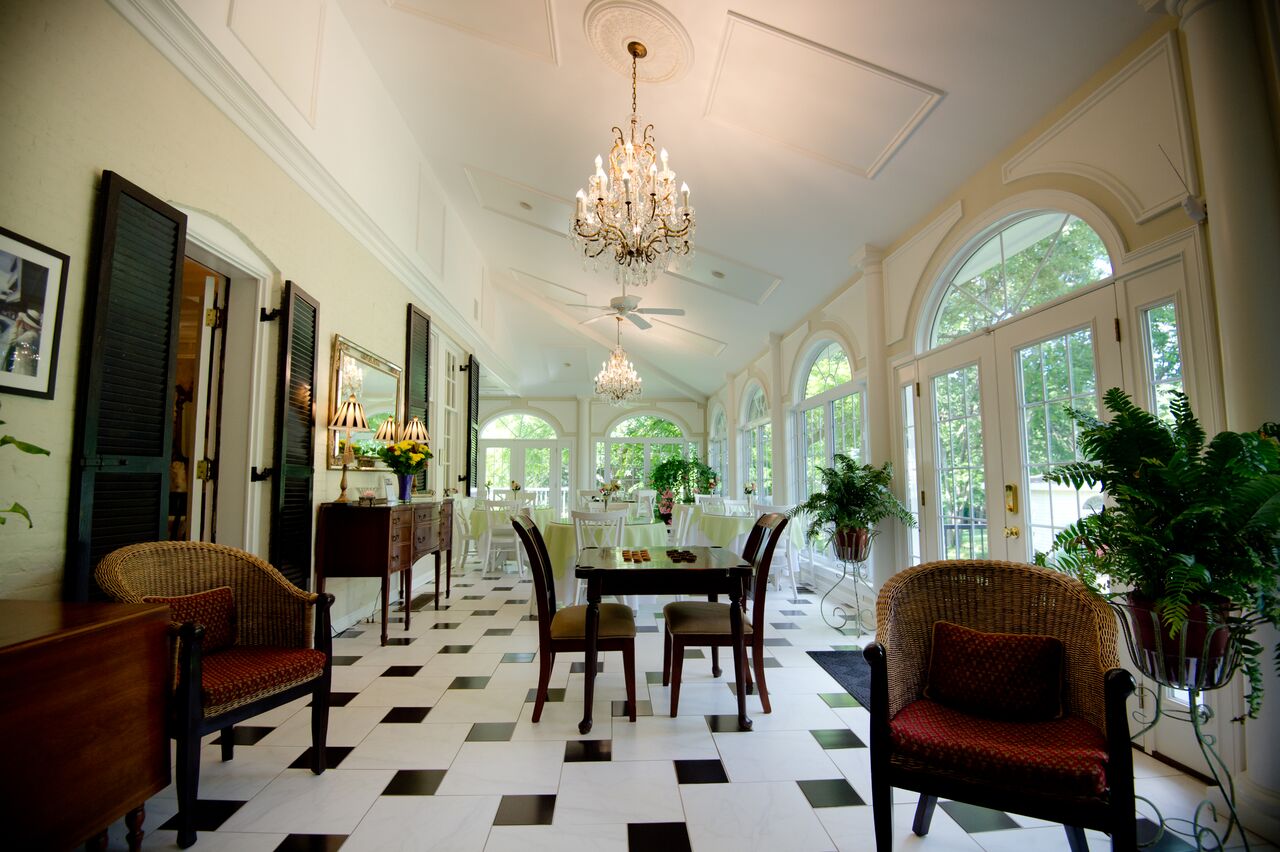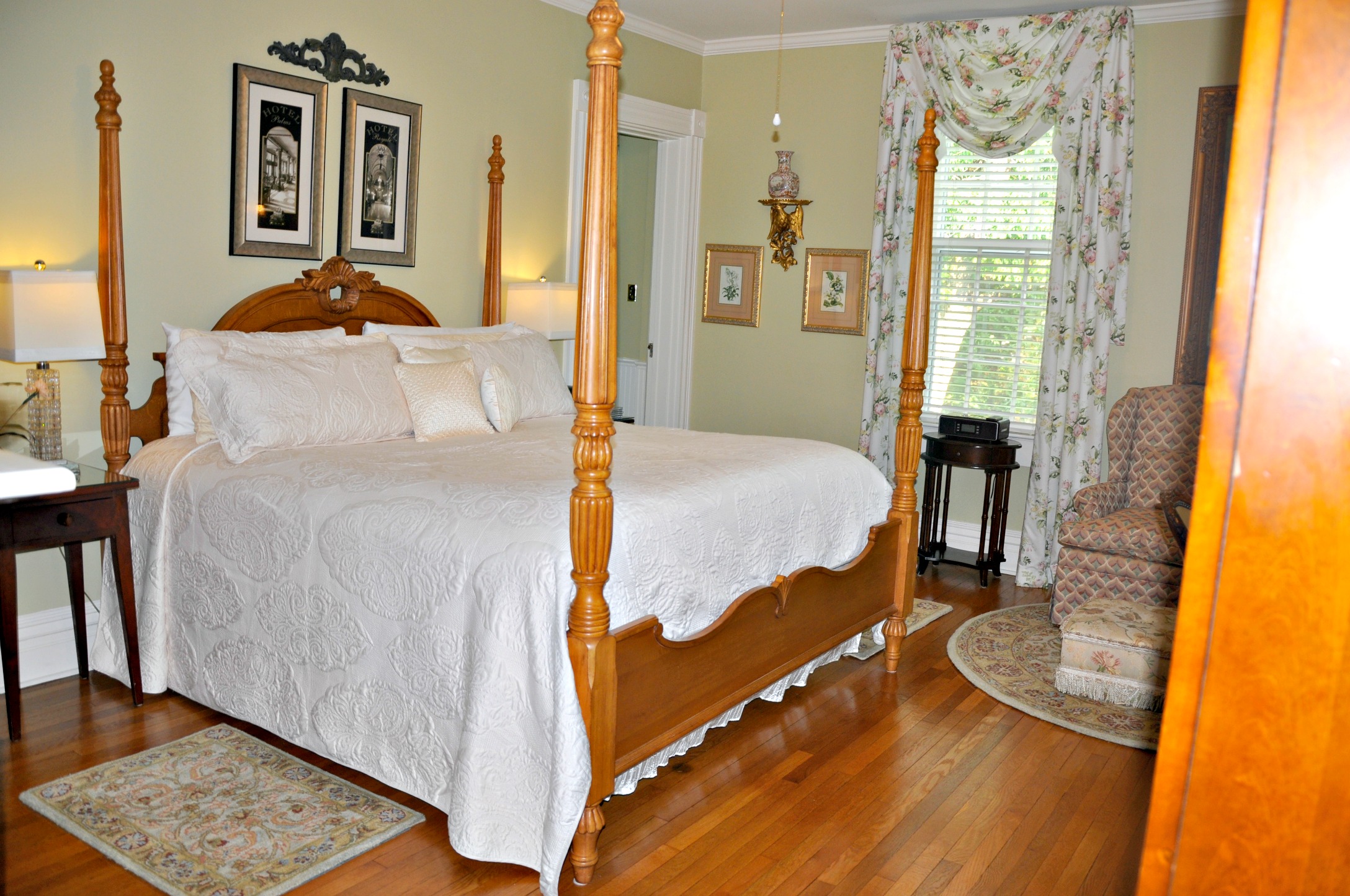 "A Storybook Inn is more like a "small historic European luxury inn than a Bed and Breakfast" said one well-traveled executive.
At A Storybook Inn, we have a holistic approach to serving our guests with attentive service, unparalleled luxury in our accommodations, hypoallergenic, green cleaning/laundry practices and tantalizing gourmet breakfasts with as much local and organic foods as available. We have proudly been a Select Registry member since 2007.
At A Storybook Inn, we have a holistic approach to serving our guests with attentive service, unparalleled luxury in our accommodations, hypoallergenic, green cleaning/laundry practices and tantalizing gourmet breakfasts with as much local and organic foods as available. We have proudly been a Select Registry member since 2007.
Location! Location! We are conveniently located near I-75 and I-64. We are 5 minutes away from World Class Horse farms! We are a convenient home-base for the Bourbon Trail and local wineries. Rare finds may be had in our prolific antique shops. Like fine artisan crafts? We have 'em in Kentucky. We are located on acreage in the historic district of quaint Versailles, Kentucky, 9 minutes from Lexington Bluegrass Field Airport. We are an hour from Louisville and 1.5 hours from Cincinnati. The world famous Keeneland Race Track is less than 10 minutes. The Kentucky Horse Park is 20 minutes away along a beautiful scenic route. Historic homes belonging to Mary Todd Lincoln's family and to Henry Clay are mere minutes away as well.
Kentucky is famous for its natural beauty, both in the countryside, the horses and the people. For all there is to do outside the Inn, inside the Inn is also the perfect for catching up on your rest, napping, reading or birdwatching. The luxury bedding and well-appointed suites invite one to linger in bed but the delectable breakfasts made with local ingredients tempt one to rush downstairs and indulge. Fresh ground organic coffee, quality ingredients, tasteful, upscale décor and attentive, caring service, surrounded by in a setting of glorious natural beauty is what A Storybook Inn…so 'storybook.'
One guest wrote: "Having traveled extensively around the world and stayed at some amazing venues, A Storybook Inn is ranked at the highest level in our book.  This was real hospitality with exceptional service and food. We will be back!!"
Inn Amenities: Fitness Center, Pool, Free Onsite Parking, Gardens on Property, Business Center, Green Environmentally Friendly, Limited Spa Service, Tesla/Electric Vehicle Charging Station, Concierge Services,
Food & Wine
Beautiful mornings start in our 50-foot glass conservatory facing our wonderful old courtyard and 100+ year old water feature with bird watching thrown in for fun.
The smell of freshly ground organic Mexican coffee may awaken you or the smell of thick sliced bacon roasting in the oven.
We make our breakfasts fresh for you and never serve assembly line buffets where breakfast foods tend to lose freshness with each passing moment.

We take quality very seriously. We use only real ingredients in our breakfast…real maple syrup, organic flour, organic local pastured eggs, fresh fruits and veggies, as much as available seasonally, local and organic. What we don't use is bleached flour, high fructose corn syrup or trans-fats. Your cook has a background in nursing and nutrition most definitely could be called a "cook with a conscience."

Special Diets Accommodated: Vegetarian , Vegan , Gluten Free , Yes
Breakfast Seating: Individual Tables , Set Times , Flexible Times
Dining Amenities: Complimentary Afternoon Tea/Refreshments , Complimentary Snacks , Complimentary Early Coffee Tea
Rooms & Suites
Our rooms, suites and 2000 ft. guesthouse are so much more than a place to lay your head. The owner has poured heart, soul and millions into making A Storybook Inn a one-of-a-kind delightful experience.Private, gorgeously appointed, meticulously clean and great service make up A Storybook Inn. All of our bedrooms have great mattresses and bedding, convenience amenities such as premium steel ice buckets, towel warmers, stainless steel lighted make-up mirrors, small fridge in each closet, wine openers, wine glasses . Free WIFI throughout. Hand-pressed high-thread count sheets. Thick premium mattresses. Hardwood floors (restored in the main house and new ones in the guesthouse. Common area outside of rooms/suites with a Scottsman Ice maker, complimentary refrigerated bottled water and health drinks, a Flavia Coffee maker for coffee by the cup anytime, (freshly ground brewed coffee in the morning). A library with magazines, guide books of the area and a movie collection for guests to enjoy.Gone With the Wind suite has a large walk-in shower with dual rain shower heads. Our other suites all have premium Air Whirlpool Bubble Massage tubs with showers; a more sanitary choice than jetted tubs but with a relaxing massage experience. Our large, luxurious Somewhere In Time suite has been dubbed "the nicest I have stayed in anywhere" by several of our globe-trotting guests .We have flat screen TV's in each suite, alone with DVD's and CD players and CDs. All suites contain art. Several have commissioned oil paintings. Though it still has that new smell, Huntsman Chase Guesthouse was opened in the fall of 2010. It is a fully equipped, complete house with hardwood floors on the first floor, with floor to ceiling stone fireplace and large flat screen TV mounted above the mantle. (TVs in every bedroom) 1st floor master with trayed ceiling, king sleigh bed, large custom bath with air whirlpool, and walk-in ceramic shower, 2 spacious, beautifully done queen bedrooms upstairs with private baths, along with an office with built-in twin day bed and desk. Full kitchen, laundry, deck, porch, privacy. Fantastic!
Accommodations: Cottages, Suites
Room Entertainment: CD Players, DVD Blu-Ray Players, iPod Docking Statio, Music Library, Video Library
Handicap Accessible: Limited
Room Amenities: Air Conditioning, Alarm Clocks, Antique Furnishing, Bathrobes, Fireplace, Full Kitchen, Hair Dryer, Ironing Boards, Laundry Facility, Microwaves, Private Deck, Private Entrance, Refrigerator, Rollaway Available, Telephones, Whirlpool or Jacuzzi
Guest Services
A Storybook Inn has 2 elevators. Each suite has a flat-screen TV. The library has guide books, complimentary movies, books and magazines for guests to enjoy.
Afternoon snacks could consist of large, organic oatmeal cookies with lovely fillings such as macadamia nut and white chocolate chips or perhaps made from scratch Key Lime Pie or Bourbon Apple Cake. Or for a more savory snack, a lovely cheese plate with premium cheeses, crackers and fresh fruit.
Walking distance from the quaint downtown and the park.
A TESLA AND ELECTRIC CAR CHARGING STATION.

There is a very nice fitness center with indoor pools one mile from the Inn that the Inn can give complimentary passes to our overnight guests.
If you need business services, just ask the office staff or Innkeeper and we can help you.
Internet Service: Wireless, Complimentary
Front Desk/Security: OnSite, 24 Hours
Inn Amenities: Fitness Center, Pool, Free Onsite Parking, Gardens on Property, Business Center, Green Environmentally Friendly, Limited Spa Service, Tesla/Electric Vehicle Charging Station, Concierge Services
Location Type
Location Type: Small Town/Village
Policies
OUR POLICIES FOR OUR GUESTS, INDIVIDUALLY AND FOR GROUPS: (Lengthy but we appreciate you taking the time to read the Inn policies.)

CHECK-IN TIME: 3:00 PM - 6:00 PM
If you are going to be later than 6:00 P.M., please call to make arrangements for a stress free late arrival/check-in. We very much appreciate this consideration.

CHECK-OUT TIME: 11:00 AM

There is a 2-night minimum on weekends from April to October, but sometimes we can accommodate one night, give us a call!

Main Inn Phone: 859-879-9993

We accept: Visa, MasterCard, Discover, American Express, and Cash

Deposit: A deposit equal to the amount of the first night's stay, plus tax is due at the time of booking for one night. For multiple nights, 50% of the stay is due at the time of booking.
Payment in full due upon check-in.

IF YOU ARE USING A GIFT CERTIFICATE OR Gift Card, PLEASE LET US KNOW AT THE TIME OF BOOKING YOUR RESERVATION. THANK YOU. We cannot accept Prepaid Credit Cards.

If you do not receive your confirmation email, please check your SPAM mail. Unfortunately because of the hyphen in our email address, many email systems automatically put our emails in SPAM. IF you do not receive a confirmation email and it is not in your SPAM mail, please give us a call at 859-879-9993 to confirm your reservation.

If you need to pick up keys and drop off luggage earlier than the 3:00 check-in, please give us a call (859-879-9993) and we will do our very best to accommodate.


OUR CANCELLATION POLICY:

For cancellations made within 15 days of arrival, deposits are non-refundable. There is a $35 processing fee charged in all cases for cancellations.

Exceptions: The exceptions are April and October dates during the Keeneland meet and The Kentucky Derby, when deposits are not refundable for cancellations made within 30 days.

Reservations for Keeneland and Derby are often made 9-18 months in advance, so re-booking the cancelled reservation is often difficult. Because of our size we cannot absorb the loss.

At the discretion of the Inn, refunds may be made in cases when other guests book cancelled suites or the Guesthouse, less the processing fee.

WHOLE HOUSE BOOKING: Whole house bookings are handled differently.
We need a 60-day notice for canceling a whole house booking for events such as the Kentucky Derby or for the Keeneland Meet in April and October.

As aforementioned, such whole house bookings are done 9-18 months in advance, if we cannot re-book the inn, we charge the full amount of the lost booking.

If we are able to re-book the entire reservation, only a $35. processing fee will be charged. If we can partially rebook the reservation, we can refund what has been rebooked, less the $35. Processing fee. Thank you for understanding.

NON-SMOKING INN:
A Storybook Inn is a non-smoking establishment. No smoking is ever permitted indoors for any reason. Smoking is permitted on the grounds away from any entry point of the inn or guesthouse. This is non- negotiable. For anyone smoking inside the inn, or suites, or guesthouse, you will be charged a cleaning charge of $300. and be asked to vacate immediately.

RATES:
Rates are for occupancy of 1 or 2. For extra persons, over occupancy of 2 in the Guesthouse or Gone With the Wind suite or Somewhere In Time suite, there is a $60. extra person charge to help cover the costs of breakfast and housekeeping. The rate listed of the suite is for one or two persons.

During Spring and Fall Keeneland Meet, Rolex and Derby weekend, the extra person fee over occupancy of two is $70.00


GRATUITY:
Our housekeeping staff does an excellent job of not only cleaning the Rooms, Suites and Guesthouse, but takes special pride and extra time in making sure your accommodations are spotlessly clean and sanitized. A 10% or more Gratuity for our housekeeping/ kitchen staff is very much appreciated. This is especially so when you have reserved the entire house. Thank you for the consideration.

BREAKFAST TIMES:
Our breakfasts are large, multi-course freshly prepared meals. We do not serve buffet style because we want your breakfasts to be as fresh and delicious as possible.

Breakfast is served at either: 8:00 and 9:00 Seating. At check-in, we always ask what time that you would like to eat your breakfast, because it is prepared just before we serve it to you to insure that your meal is at its freshest.

If you need to eat earlier than 8:00 due to business, appointments or travel plans, and would like an earlier breakfast, please let us know. We usually provide coffee/tea, muffins, fruit and yogurt for earlier breakfasts, but if you need something more substantial, just let us know and we will make every effort to accommodate.

Oops! Accidents Happen:

If you spill food, red wine or a soft drink on the carpet or upholstery, please let us know right away so that we can do a quick clean-up to prevent permanent damage. There will NOT be a charge for accidents of this order when you let us know.

When guests have let us know right away, we were able to get out the stain. If you do spill red wine in our guest rooms and allow it to sit and do not notify us, a damage fee of $300. will be assessed. It is better still if you want to enjoy wine in the rooms/suites to drink that which will not stain such as a white wine or white champagne.

BECAUSE OF FIRE CODE: NO CANDLES MAY BE BURNED IN THE INN SUITES. We have flameless candles in the suites for you to use.

Children:
I can sincerely say with utmost candor that some of our most delightful guests have been well-behaved children. Parents, please make sure that your little ones show respect to the historic property and to other guests and staff.

If you are traveling with young children under the age of 10, please call ahead to see if the available suites/rooms/guesthouse accommodations will work for the date desired.

Rates are subject to change without prior notice.

The rates we honor are the current ones posted at the availability link on our website (www.storybook-inn.com). Though we try to keep everything as updated as possible on other sites that we are listed on, we cannot be responsible for outdated rates from other websites or older published brochures or literature.

DISCOUNTS:
We offer special discounts to active duty military, seminary students and clergy. 10% off. Blackout dates are April, October and Kentucky Derby weekend and holidays.

Only one discount permitted per reservation. Please inquire about discounts AT THE TIME OF BOOKING. Discounts will not be given retroactively. i.e. after your stay is completed.
Thank you for understanding.

SORRY, NO PETS:
Because of guest's allergies, A Storybook Inn no longer accepts pets in our guests suites or guesthouse.

A huge "Thank you!" to you for reading A Storybook Inn's policy.

The policies are in place to insure your comfort and the longevity of the inn for years to come.
At the end of the day...or at the end of this long explanation of our policies...you, our guests are why we are in business. Safe Journeys! See you soon!

Smoking Policy: Outside Only
Weddings & Events
Events Supported: Private Parties
Business Travel & Events
Meeting Types: Business Meeting, Retreats, Social
Meeting Amenities: Onsite Catering
Meeting Facilities: Indoor, Outdoor