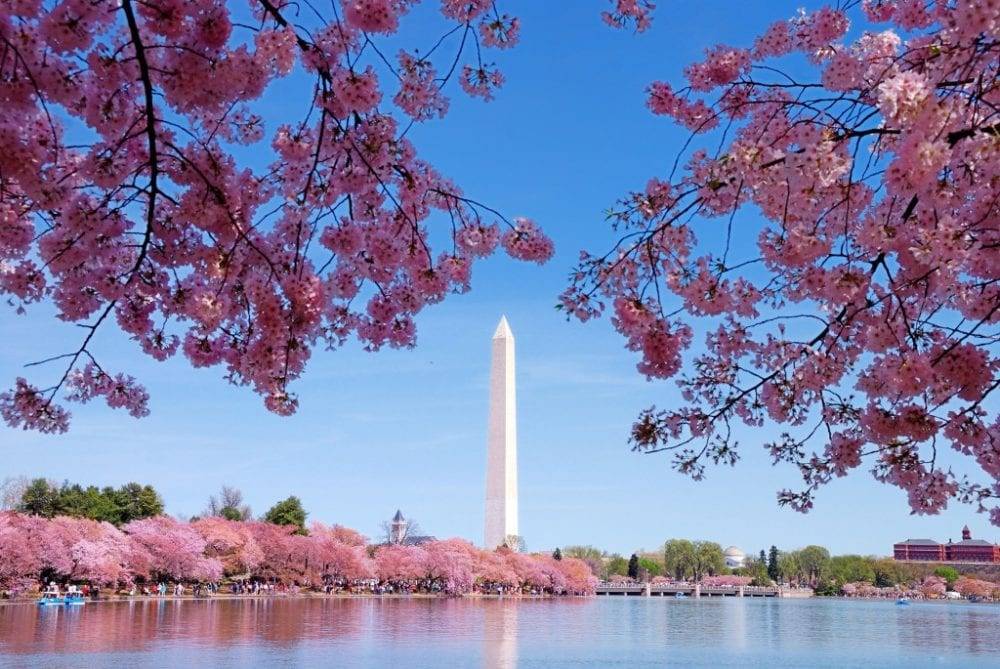 The BEST Washington D.C. Bed and Breakfast & D.C. Inns
WELCOME TO WASHINGTON DC
Though small in size compared to the rest of the nation's states, Washington DC is packed with attractions. With monuments and memorials standing in testament to our nation's history and some of the best museums in the world to eclectic neighborhoods and authentic local charm, there's plenty to explore in our Nation's Capital city. Whatever it is that brings you to Washington DC, it's past time you discover why millions of visitors flock each year to this storied city. Improve the experience by staying at a Washington DC Bed and Breakfast. Select Registry offers a diverse selection of accommodations to help you plan the perfect getaway.
THINGS TO SEE & DO IN Washington D.C.
Though marbled monuments and government buildings are the foundation of Washington DC, the city offers so much more to visitors. Washington DC is an exciting, fast-paced vacation destination suitable for a range of travelers. The city offers a little bit of everything, allowing you to customize your vacation exactly how you want it. Don't miss the chance to visit Washington DC's most famous attractions, like the Lincoln Memorial, Vietnam Wall Memorial, Capitol Building, and White House. Walk the halls of the Smithsonian Museums, visit the National Gallery of Art, and embrace the history of this nation in a way you can't do anywhere else. But while you're in Washington DC, don't miss the chance to explore the other side of the city, too. Visit the urban neighborhoods of Washington DC, where you'll find great shopping, art galleries, restaurants, farmers markets, and more.
WHERE TO EAT & DRINK IN Washington D.C.
Washington DC has enjoyed a recent explosion of great places to eat, so much so that their restaurant scene is one of the most acclaimed in the nation. The city is home to several Michelin-starred restaurants and just as many casual yet delicious eateries. Not surprisingly, you can expect the culinary scene in Washington DC to be as exciting and diverse as the nation the Capital city represents. There are also some fantastic bars worth visiting in Washington DC, including a great selection of rooftop bars and swanky cocktail lounges. Much like the rest of the nation, there's a great selection of local breweries, wineries, and distilleries to check out, too.
BEST TIME TO VISIT WASHINGTON DC
Many people consider the shoulder seasons, from September-November, and March-May, the best time to visit Washington DC. Summers in Washington DC and up and down the eastern seaboard tend to be sweltering and humid and, therefore, less ideal for enjoyable travel. There are also fewer crowds during the shoulder seasons, making it an ideal time to enjoy the best of Washington DC. Winter is the slower season in Washington DC, but that often means affordable travel deals and far fewer crowds competing to see the Capital city's top attractions.
BEST PLACES TO STAY IN WASHINGTON DC
Are you ready to visit the exciting world that awaits in Washington DC? With so much to do and see, Washington DC attracts visitors all year long, so making your lodging reservations in advance is essential. Select Registry offers some of the
best bed and breakfasts in Washington DC.
Choosing to stay at one of our Washington DC Inns ensures that you will experience the finest accommodations no matter when you visit. Scroll down to browse our complete catalog of the best Washington DC Bed and Breakfasts and prepare yourself for the vacation of a lifetime!