Embrace History This Summer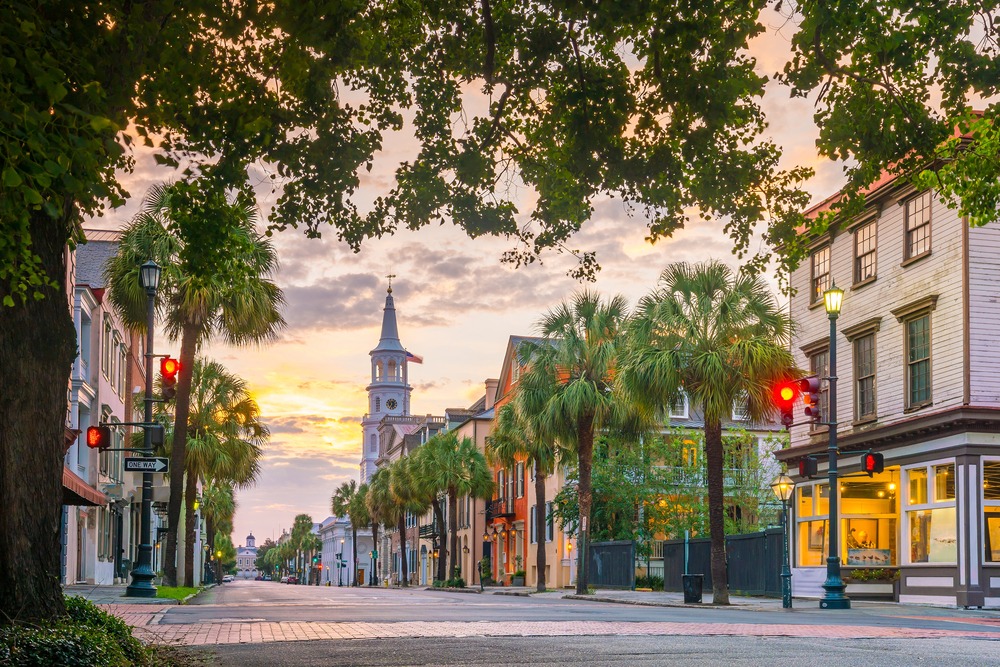 There are plenty of wonderful reasons to visit the quaint seaside town of Charleston, South Carolina.  However, chief among the many things to do is the opportunity to discover a piece of American history in the Charleston Historic District. Charleston is not only one of the oldest cities in America, but it's also an exceptionally beautiful city. We can think of no better place to get away for a bit of rest and relaxation this summer!
While the Charleston Historic District is a beautiful and colorful area of town to explore, it's not the only reason to visit this charming southern town. The town is filled with southern charm, delicious food, great shops, stunning coastal beaches, and plenty of opportunities to enjoy some relaxing time in the summer sun.
This summer is an exceptional time to get out and explore the country – and we'd love to be your partner on those journeys.  Select Registry Bed and Breakfasts are located at or near top attractions around the country, each of which offers a trusted partner in luxury lodging.  Select Registry Bed and Breakfasts each offer a unique and authentic place to stay, but all offer the same dedication to service and hospitality that our brand is built upon. 
Where will your adventures take you this summer?  Whether to the Charleston Historic District or beyond, we look forward to being there with you every step of the way.  Browse our Select Registry properties, and get started planning your upcoming vacations today!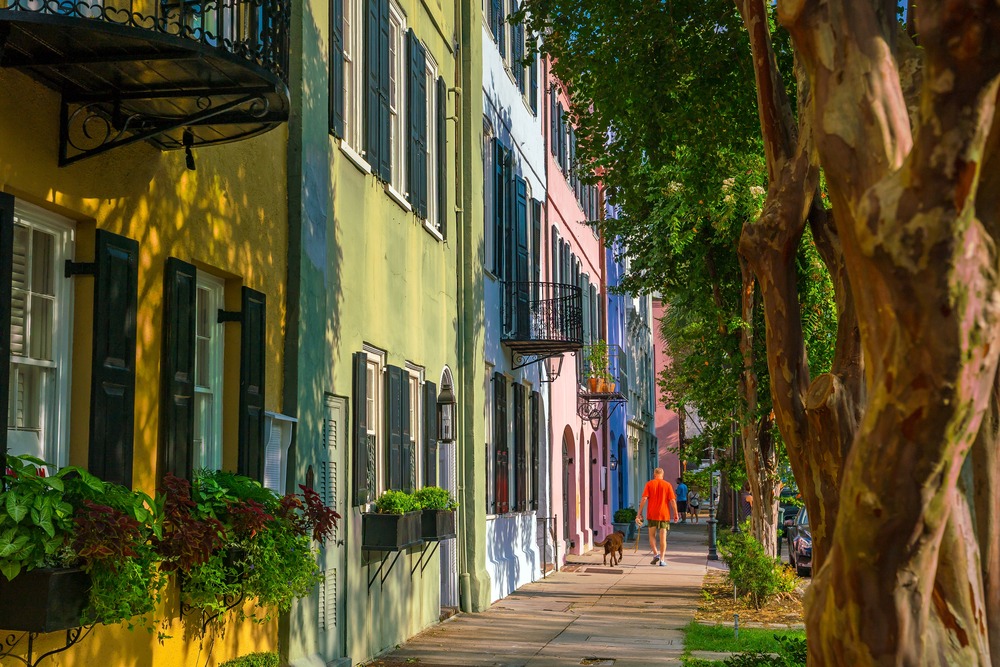 10 Things to see in the Charleston Historic District
If you've never had a chance to visit Charleston, South Carolina, this summer is your perfect chance. The city is open and ready to welcome back visitors this summer.
Charleston, one of the oldest towns in America, is steeped in history. Walk through the colorful streets of the Charleston Historic District, and you'll see this story play out in front of you. From the narrow cobbled streets and stunningly preserved colonial homes to the monuments to the city's past and historic landmarks, history is everywhere you turn in Charleston.
Here are the highlights you can expect to see in the Charleston Historic District: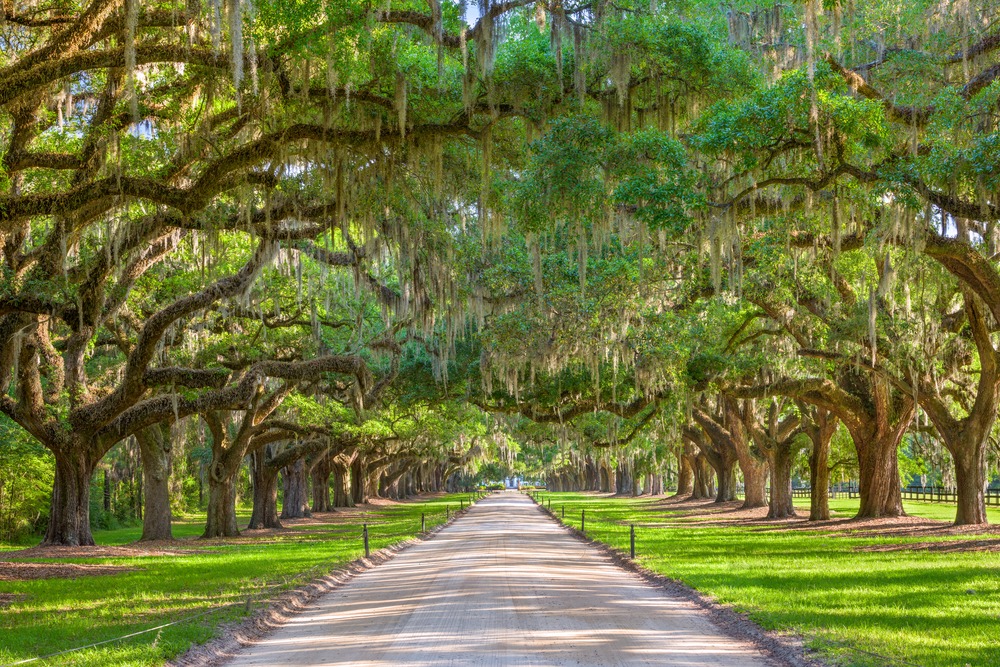 8 More Great Things to do in Charleston SC
As charming as the Charleston Historic District is, there's so much more to do in this vibrant seaside city.  Here are some of our favorite ways to spend time in Charleston: 
Watch a sunset from the famous Pineapple Fountain. It's located at the Charleston Waterfront Park and is absolutely picture-perfect. 
Visit Fort Sumter National Monument, and learn more about the place where the first shot was fired in the Civil War. 
Charleston is a walkable city, and there are a number of walking tours you can take, depending on what you want to see. 
Spend a relaxing summer day at the beach at the Isles of Palms Country Park, which offers 7 miles of pristine shoreline to enjoy. Sullivan's Island Beach and Folly Beach just south of the city are other great choices.
Enjoy some of the eclectic shops located on King Street – a wonderful place to walk and browse even if you aren't a shopper!
Visit and snap a picture of the Angel Oak Tree, considered to be the oldest living oak tree east of the Mississippi River. It's located on Johns Island, just outside of downtown Charleston.
Visit some of the most beautiful historic homes in the Charleston Historic District, such as The Nathaniel Russell House, Drayton Hall, Middleton Place, The Boone Hall Plantation, and Magnolia Plantation & Gardens.
Get out of the city and enjoy a bit of time on the water.  The city is surrounded by saltwater marshes, which make for a stunningly beautiful kayaking adventure. 
Of course, there is plenty more to do in the Charleston Historic District, and the Charleston area in general.  At the heart of it all is a stay at one of our beautiful Select Registry Bed and Breakfasts in South Carolina.  Learn more about these properties today, and start planning the adventure of a lifetime this summer!
Charleston SC Bed and Breakfasts
Home to 19 elegant rooms and suites, the John Rutledge House Inn offers luxurious amenities that you simply won't find anywhere else.  From 12-foot high ceilings to Italian marble gas fireplaces, the ethereal guest rooms and suites of the historic John Rutledge House Inn emanate an elegance of an era bygone, and the experience is just as enticing.
Two Meeting Street Inn Bed and Breakfast
No other place is quite like Two Meeting Street Inn, a rare breed of inn that has withstood decades of admiration without sacrificing an ounce of its native Charleston charm. The setting of this Charleston bed and breakfast's grand southern veranda –one of the most photographed porches in the South – exudes natural southern beauty.