From the home-grown breweries of Asheville to the vibrant streets of New Orleans, a new and exciting adventure is always within reach when you embark on a deep south road trip. For a proper introduction to this unique region, we've curated a list of three amazing road trips where you can enjoy the perfect combination of excitement and relaxation. We've even included detailed information on scenic routes and can't-miss pit stops! Read on to discover some of America's most beloved mountain towns and southern cities. And, when you stay Select, we know that each of them will welcome you with warm hospitality and charm.
For more thoughtful travel suggestions, remember to explore our Southeast Travel Guide page!
---
3 Dreamy Deep South Road Trips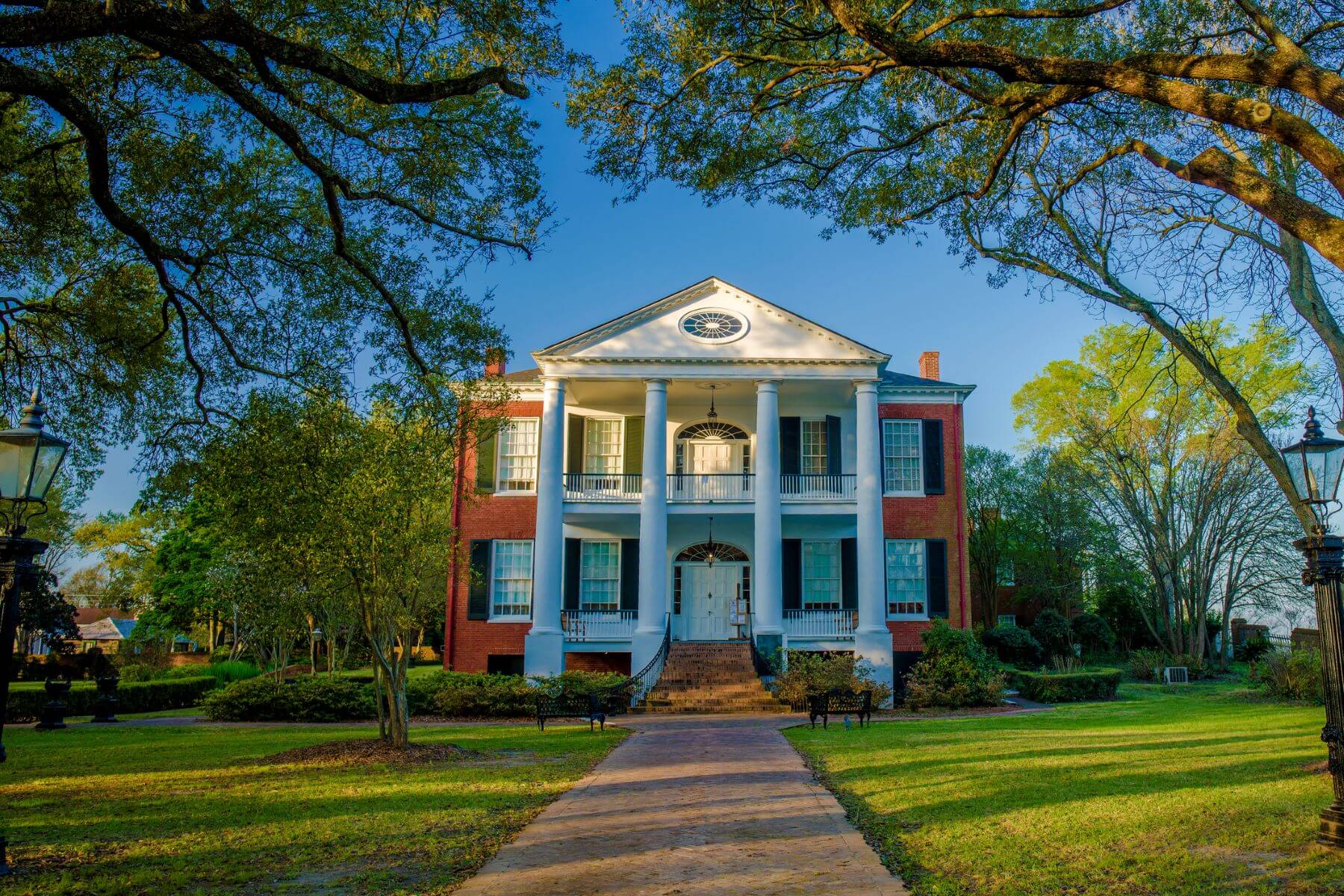 1. Natchez to New Orleans |
3 Hours, US-61 S
Natchez and New Orleans are a beautiful pairing for a deep south road trip. If you are searching for the peacefulness of the country paired with historic treasures and beautiful scenery, then Natchez is perfect for you. After your visit, hit the open road for New Orleans, the birthplace of jazz and the host of the most vibrant Mardi Gras celebration in the world! To make the most of your trip from Natchez to New Orleans, take US-61 S to Baton Rouge. Stretch your legs, explore the city, and then hop on The Great River Road to finish your travels along the scenic Mississippi River to the Big Easy. Read on to learn more about Natchez and New Orleans!
Natchez, Mississippi
Natchez is a quaint town situated along the Mississippi River; it is more than 300 years old and is the first settlement in history on the river! This lovely town is a paradise for kayaking, fishing, or simply relaxing. It is most famous for its expansive Antebellum homes and mansions. We recommend taking a guided tour so that you don't miss a thing!
Stay at Devereaux Shields House
In Natchez, MS
Devereaux Shields House is in the heart of the historic district of Natchez. This elegant, pet-friendly inn offers luxurious two-room suites in the Main House and charming rooms in Aunt Clara's Cottage. Guests enjoy thoughtful amenities, wonderful verandas and gardens, and concierge guidance to the region's rich history. A complimentary three-course, Southern-style breakfast is always included with your stay.
New Orleans, Louisiana
New Orleans is one of the most exciting and diverse cities in the United States! Whether you are celebrating Mardi Gras, exploring the bayou on a swamp tour, or dancing the night away with soulful jazz music, this one-of-a-kind Southern city has something for everyone. Reawaken your senses with artful cuisine, festive events, and a new story behind every corner.
Stay at Canal Street Inn
In New Orleans, LA
Enchanting live oaks, elms, orange, lemon, and pecan trees await you at Canal Street Inn. This 1912 New Orleans mansion offers unique guest rooms with original artwork and distinctive decor. Complimentary snacks and refreshments are available for all guests, and breakfast highlights the best of New Orleans and Southern traditions.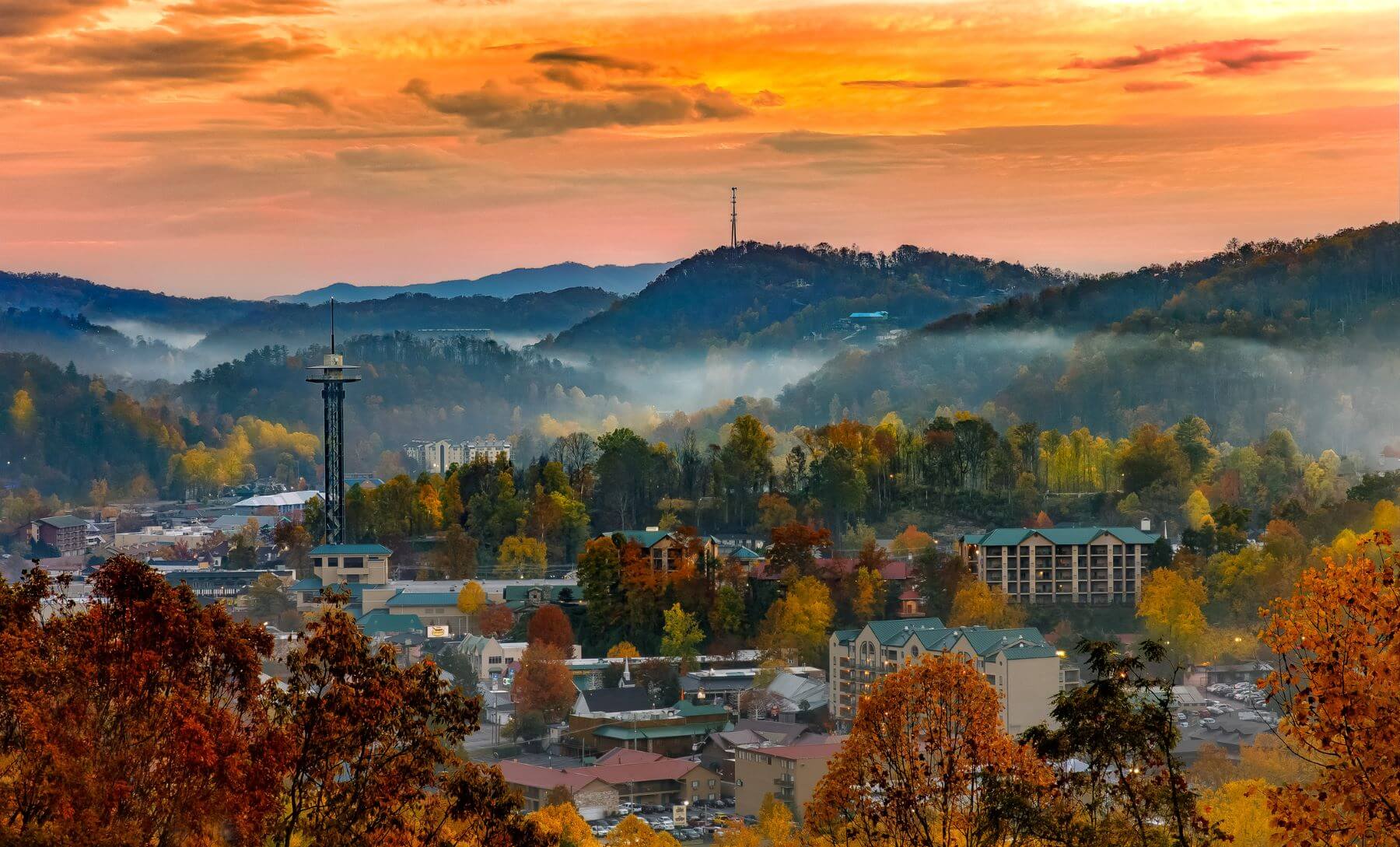 2. Gatlinburg to Asheville |
2 Hours, US-441 S
Gatlinburg and Asheville are two of the South's most beloved mountain towns. And, although these destinations are only two hours apart, each area has its own personality and charm. Gatlinburg is the gateway to The Great Smoky Mountains and features a variety of family-friendly activities, like the Gatlinburg Mountain Coaster. On the other hand, Asheville is known for its thriving arts scene, culinary delights, and craft beer. 
For the most scenic road trip from Gatlinburg to Asheville, start your journey in The Great Smoky Mountains National Park near Pigeon Forge, TN, and travel the Blueridge Parkway, US-441 S, straight to the Asheville area! You'll pass through Brevard, NC, about an hour into your trip; here, you can take your time to explore hundreds of nearby waterfalls at Pisgah National Forest.
Gatlinburg, Tennessee
Dolly Parton once said, the Tennessee Mountains are as "peaceful as a baby's sigh," and we must agree! With easy access to the most amazing sights in the Great Smoky Mountains, Gatlinburg's location can't be beat. After a day of exploring the boundless mountain beauty of the American South, remember to visit the town's village. Here, you can shop, enjoy incredible views on the Gatlinburg Sky Lift, and even get a taste good ol' fashion Tennessee whiskey at a distillery.
Stay at Berry Springs Lodge Resort
Near Gatlinburg, TN
Berry Springs Lodge Resort Bed and Breakfast offers an all-inclusive experience along with closeness to the area's top attractions, like downtown Gatlinburg and Dollywood. For those who prefer to stay on the property, hiking trails, bass and catfish ponds, ping pong, horseshoes, and crochet offer endless entertainment! Guests are invited to enjoy a country-style gourmet breakfast each morning.
Asheville, North Carolina
If your road trip from Gatlinburg works up an appetite, then you're going to love Asheville. This eclectic city is "The Culinary Capital of the South," so indulge accordingly! You'll find everything from Spanish tapas to fine dining to the best biscuits and gravy in the South. Dive into the arts in downtown's River Arts District, get a taste of the region's phenomenal craft beer scene, and don't forget to explore the breathtaking Biltmore Estate.
Stay at The Orchard Inn
Near Asheville, NC
The Orchard Inn is tucked away in the Blue Ridge Mountains, just 30 miles outside of Asheville. This elegant property sits on 12 peaceful acres with stunning mountain views, gardens, walking trails, and a phenomenal dining room. Complimentary breakfast is always included with your stay, and for guests enjoying dinner, complimentary hors d'oeuvres are served prior to dinner.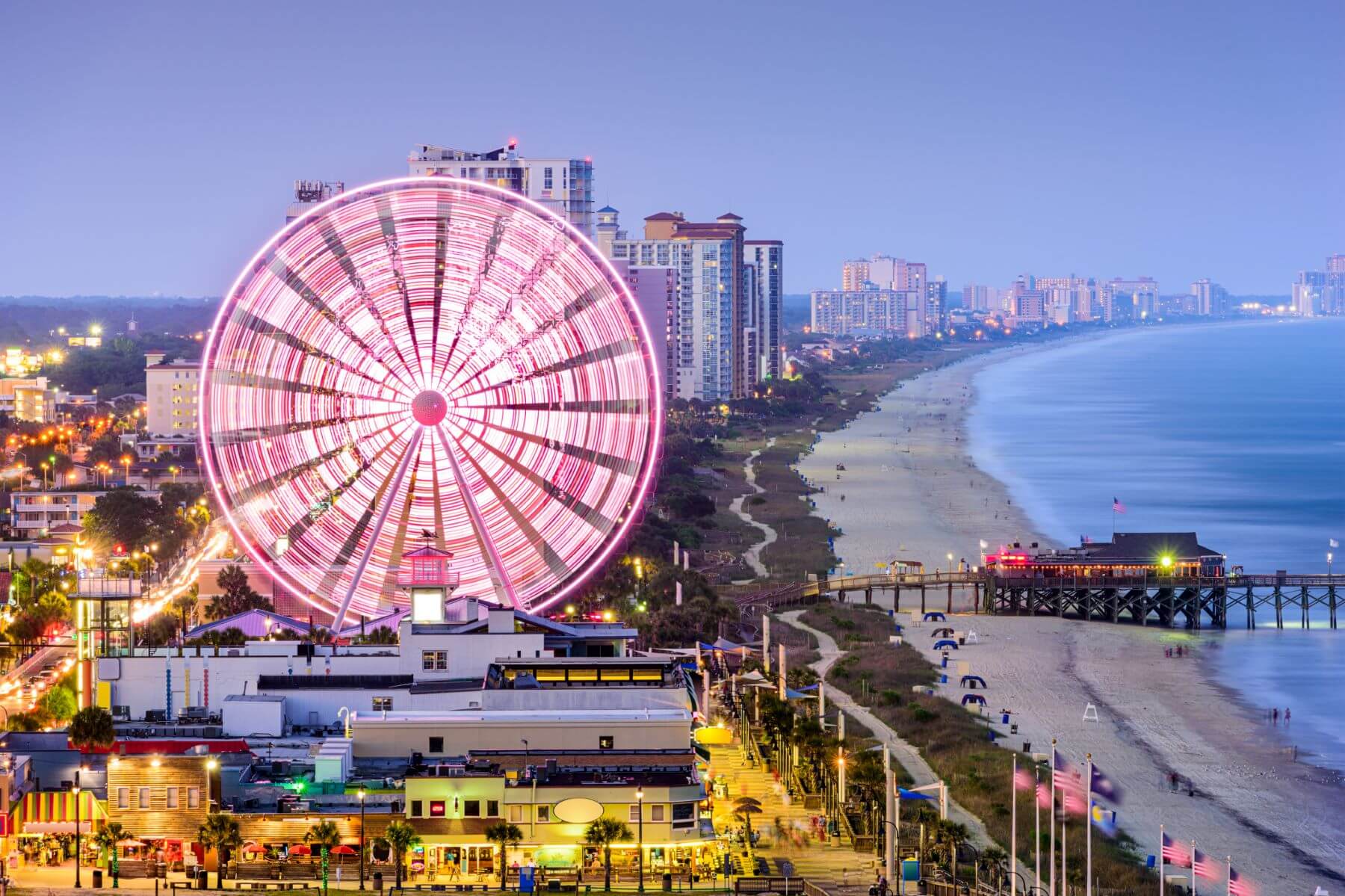 3. Myrtle Beach to Savannah |
4 Hours, US-17 S
If a trip down the Southeast Coast is more your style, then it's time to explore the roads from Myrtle Beach to Savannah. After soaking up the sun on the South Carolina coast, hit the open road for Savannah. Take US-17 S for the most scenic route. Halfway through your trip, stop for lunch in historic downtown Charleston. From Charleston to Savannah, you'll pass through sleepy country towns where the streets are lined with farms and old oak trees.
Myrtle Beach, South Carolina
From fried-to-perfection treats on the boardwalk to sunset cruises and the Family Kingdom Amusement Park, Myrtle Beach has something for everyone. This lively oceanfront city is on South Carolina's Grand Strand, a long stretch of beaches that extend from Little River to Georgetown. Whether you're looking for an exciting night out or a relaxing beach day, the "Fun in the Sun" capital is the perfect place to find both.
Stay at The Cypress Inn
Near Myrtle Beach, SC
The Cypress Inn is a welcoming oasis overlooking the Waccamaw River in the historic town of Conway, only 12 miles from Myrtle Beach. Guests can choose from 12 unique guest rooms that feature a variety of amenities, like private en-suite bathrooms, plush robes, and luxury bed linens. Many extras, such as massages, are also available at the inn's day spa.
Savannah, Georgia
Enjoy Southern hospitality at its best when you visit downtown Savannah. Whether you're exploring plantation gardens, strolling down the cobblestone streets, or embarking on a ghost tour, you'll find that a new charm awaits you behind each corner of this historic city.
Stay at The Inn on West Liberty
In Savannah, GA
The Inn on West Liberty is in the heart of Savannah's historic district, so you're only steps away from the city's top restaurants and attractions. Special amenities include free onsite parking, concierge services, gourmet breakfast served daily, and a complimentary wine and cheese hour each evening.
Stay Select
When you're exploring the natural beauty and charm of the South, don't settle for a generic hotel room. Our collection of luxury bed and breakfasts are destinations in themselves! From boutique hotels in historic downtown Savannah to cozy cabins in the Tennessee mountains, you can always look forward to the best amenities and excellent service when you stay Select.
If you are ready to start planning your deep south road trip, browse our full collection of southern properties today!