The Restful Winter Escape You Need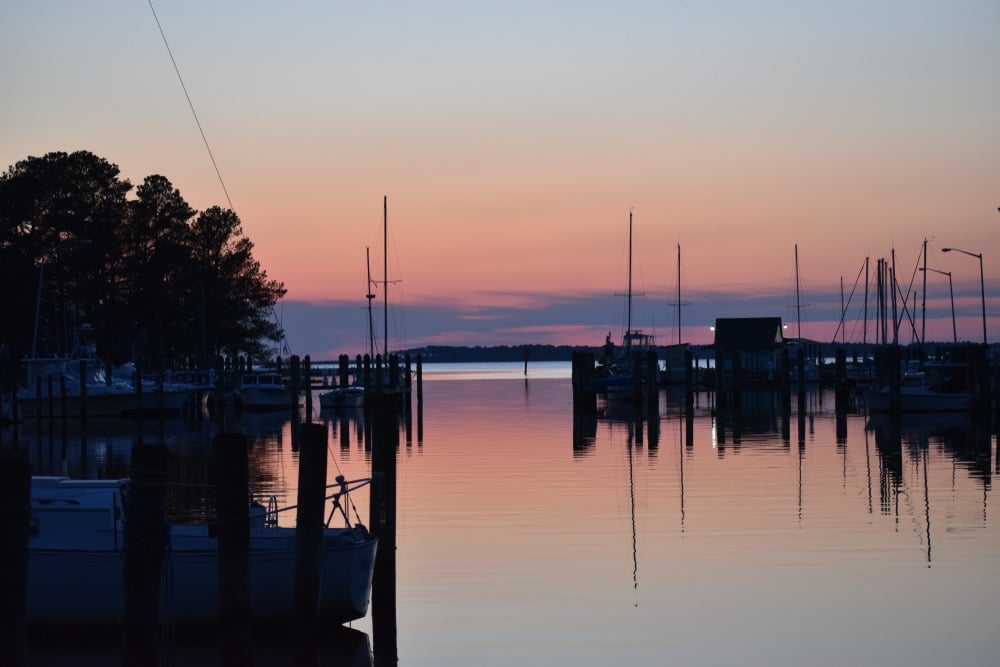 The Eastern Shore of Maryland is a place like no other. Nestled across the Chesapeake Bay from Baltimore and Washington D.C., the Eastern Shore of Maryland feels a world apart from these big cities.  In stark contrast to these congested cities, this part of the country is comprised of several eclectic small towns, pristine natural beauty, and unparalleled charm. 
Summers are perfect for boating, fishing, eating deliciously fresh seafood, and lounging on the beach. Fall getaways on the Eastern Shore of Maryland are perfect for hiking, biking, birdwatching, and paddling/boating on the calm waters of Chesapeake Bay. 
Come winter, this already idyllic paradise becomes even more magnificent. The crowds of summer disperse, leaving behind restorative peace and quiet. It's not always snowy here, but when the snow does blanket the Eastern Shore, it turns into a veritable winter wonderland.
Getaways here really are the perfect antidote to everyday stress. At the heart of your getaway are our Select Registry Bed and Breakfasts on the Eastern Shore of Maryland. Aside from serving up an authentic sense of place, these Inns provide personalized hospitality and incredible amenities far beyond what you'd experience at a traditional hotel.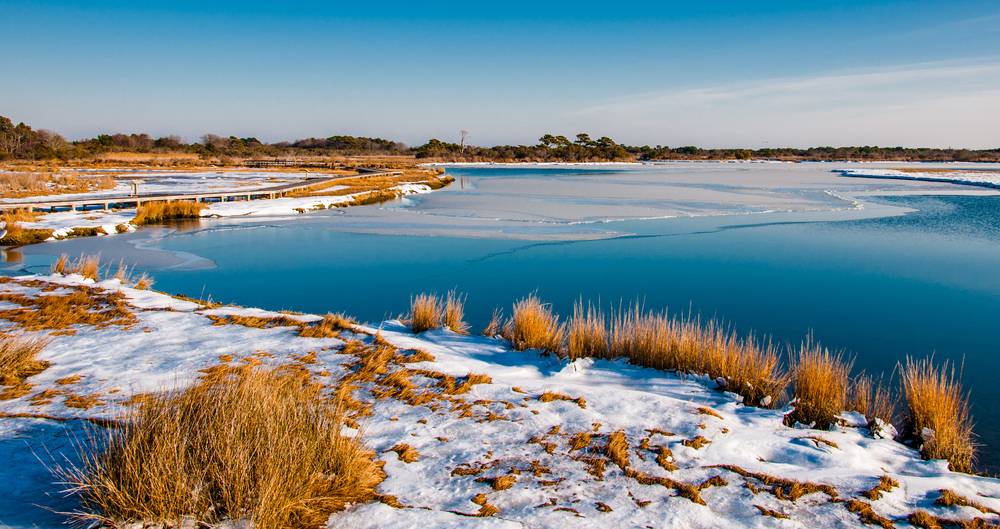 Winter on the Eastern Shore of Maryland
Leave the city behind and cross the Chesapeake Bay to the Eastern Shore of Maryland. It's a storied fishing destination – but that's just the beginning of this enticing area. Aside from being a beloved destination for abundant and fresh seafood – most notably, crabs, oysters, rockfish – the Eastern Shore of Maryland is also a place to unplug and recharge. 
Winter on the Eastern Shore of Maryland is a bit different than what you'll encounter in the summer. The landscapes sit in stark contrast to those seen in summer, which lends a unique beauty to the area.  More importantly, the busy summer crowds are gone, leaving us more time to enjoy life's simplest pleasures. 
The onset of chilly fall and winter weather also brings with it Maryland's waterfowl season! Seasoned hunters return year after year to the Eastern Shore of Maryland, known as the goose hunting capital of the world. Though our attention is often trained on what's happening above water, we can't forget about what's happening below.  Winter also happens to be the perfect time to dig into some fresh, seasonal oysters. 
Finally, when the first blanket of snow falls across Maryland, it's time to strap on those snowshoes or cross country skis. It's the perfect opportunity to get out and enjoy these beautiful landscapes in an entirely new way! It's also the ideal time of year to head out to places like the Eastern Neck Wildlife Refuge near Rock Hall, MD, one of the best birdwatching destinations on the Chesapeake Bay.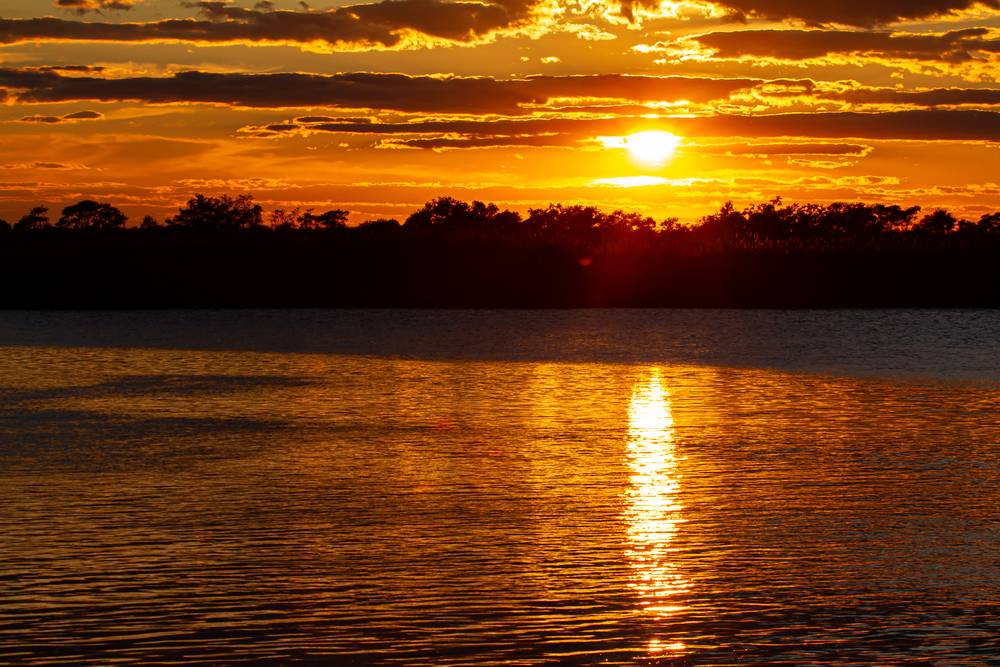 Visit Eastern Neck Wildlife Refuge
The Eastern Shore of Maryland is well-known as a premier birdwatching destination. It doesn't matter what the weather is like outside. It's always a great time to visit the Eastern Neck Wildlife Refuge near Rock Hall, MD. It is a significant feeding and resting ground for migratory waterfowl in winter. In the winter, you can expect to see tundra swans, scaup, Canada geese, ruddy ducks, mallards, buffleheads, and more. You might also see foxes, deer, and groundhogs.
Another great place to enjoy birdwatching is the Blackwater National Wildlife Refuge in Cambridge. This refuge is particularly well-known for its large breeding population of American bald eagles. In addition to eagles, you're likely to see tundra swans, great horned owls, and various ducks.
As delightful as each of these adventures sounds, they hold nothing to the opportunity to sit back, relax, and unwind in front of a cozy fireplace or to sink into the sumptuous accommodations at our Select Registry Bed and Breakfasts on the Eastern Shore of Maryland. Book your getaway now! Treat yourself to something special this year.
Eastern Shore Bed and Breakfasts
Inn at Huntingfield Creek
Imagine the perfect place with delightful and surprising elements to discover and enjoy in a most wondrous setting, and you have arrived at the Inn at Huntingfield Creek. Sited just outside of the iconic fishing village of Rock Hall on the romantic Maryland Eastern Shore, this charming property offers the finest amenities along with extraordinary gardens and vistas, sunset waterfront dock, stellar country breakfasts, and so much more. 
Seven heavenly cottages and five upscale Inn rooms with all the comforts you've come to expect during your precious time away. Fine linens, designer interiors, original art, WIFI, A/C, and private baths. Come and discover what guests love to rave about at the Inn at Huntingfield Creek!
Brampton Inn Bed and Breakfast
The award-winning Brampton Inn is a peaceful escape just one mile outside the historic town of Chestertown. This romantic Maryland bed and breakfast skillfully blends the splendid sophistication of a historic, 19th-century country estate with modern amenities and comfortable elegance.
This lovely Chestertown, MD bed and breakfast features elegant guest rooms and cottages with soaking tubs, wood-burning fireplaces, and glorious views, providing the perfect setting for a romantic getaway. An a-la-carte breakfast is graciously served at individual tables in the sunny dining room, or delivered to you in the privacy of your cottage. The food is freshly prepared, the baked goods are legendary and the recipes are shared freely. 
This country estate provides the ultimate waterfront setting for a relaxing and romantic getaway. You'll be surrounded in comfort and luxury from the estate's walled garden to its private beach with a magnificent view of the Chesapeake Bay. Enjoy the outdoors with our complimentary cruiser bikes, kayaks, paddle boards, hammocks, binoculars, fire-pit and more.
Guest rooms and public spaces are luxuriously furnished and comfortably spacious. Start your day with a full gourmet breakfast.
Waterfront Hambleton Inn Bed and Breakfast
This waterfront Bed & Breakfast is located in the quaint, historic town center of St. Michaels, Maryland, across from Honeymoon Bridge, Chesapeake Bay Maritime Museum, Patriot boat tours, and Hooper Straight Lighthouse. 
The historic home was built by famous shipbuilder, Edward Willey, for his family of 8 children in the mid-1800's. He also owned the boatyard next door. The home has been carefully restored with attention to the victorian era in which it was built and we are pleased to share this small part of history with our guests.