Explore the Finger Lakes Wine Region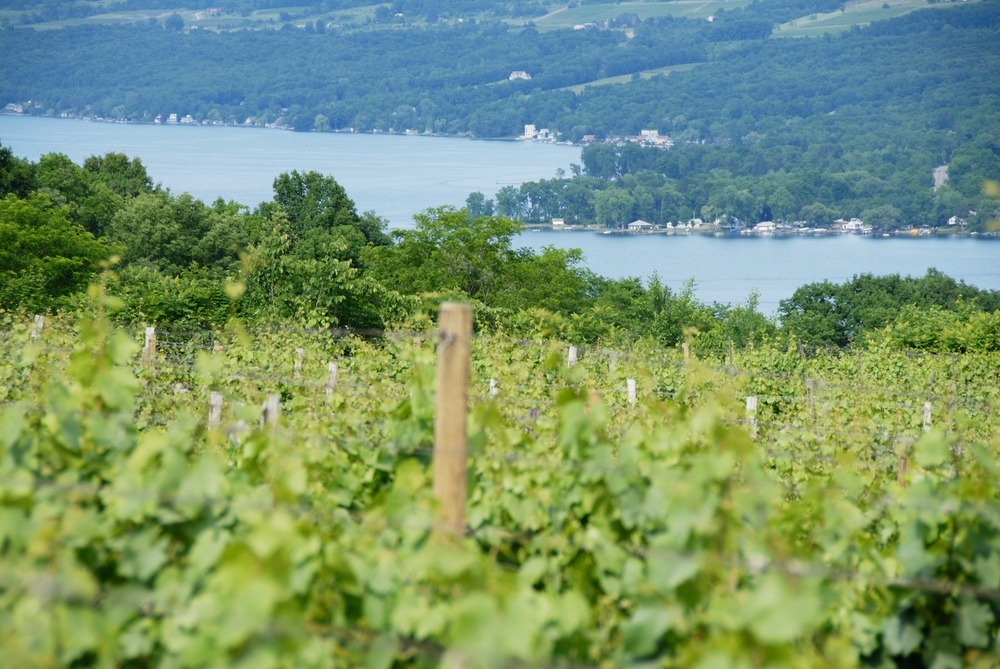 Have you had a chance to explore the burgeoning collection of Finger Lakes wineries in upstate NY?  If you have, then you probably already know just how great the Finger Lakes wine region truly is.  If you haven't, then 2021 provides you the perfect opportunity to do just that!
The Finger Lakes Region, located in upstate New York, is one of the fastest-growing and most popular wine tasting regions in the country. In addition to being home to a number of highly-rated Finger Lakes Wineries, the area is also home to some wonderful breweries, distilleries, and restaurants. 
During normal times, which we hope to return to soon, the area is also home to several food-and-wine-centric events. Needless to say, the Finger Lakes is a fantastic destination for food, wine, and craft beverage lovers of all varieties, not to mention an exquisite place to relax, unwind, and soak up the pretty natural surroundings. 
Though the Finger Lakes wineries are one of the star attractions of this area, it's certainly not the only reason to visit this charmingly romantic getaway destination.  The area is also a mecca for outdoor enthusiasts!
As you get ready to plan your spring, summer, and even fall vacations this year, make sure to add Finger Lakes wineries to the list!  You'll be rewarded with plenty of delicious sips and tastes along the way. To make your stay something extraordinary, there are 4 Select Registry properties spread throughout the Finger Lakes Region.  Stay and play with us, and get to know this incredible part of the country in-depth!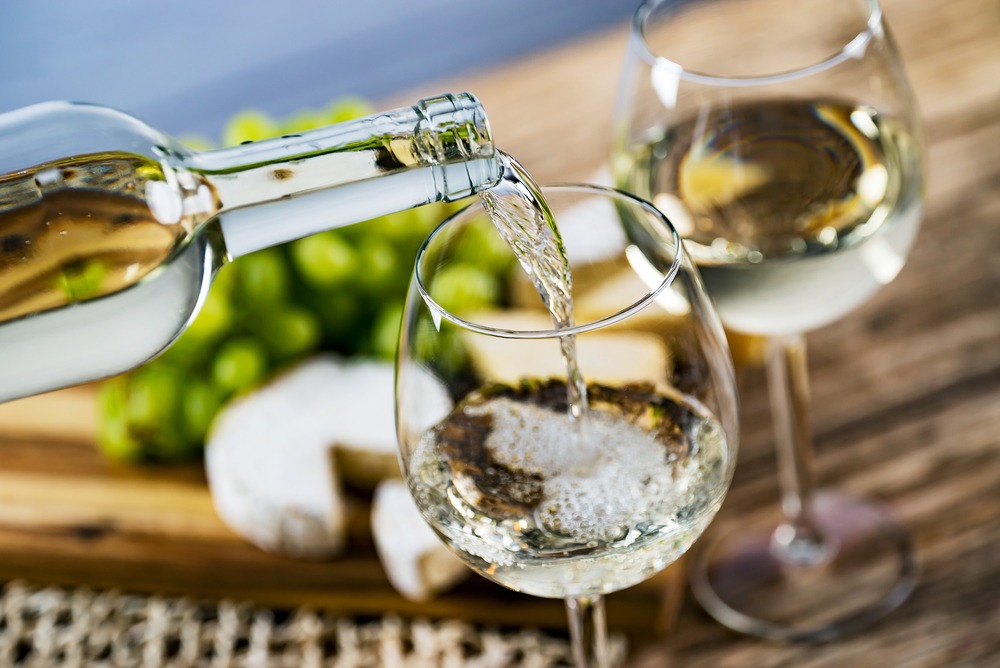 Great Finger Lakes Wineries to Visit
The Finger Lakes region is absolutely beautiful, and perhaps best known as a great getaway destination in upstate New York. That is especially true for wine-lovers! Finger Lakes wineries have worked hard over the past several decades to cultivate their reputations and produce some of the country's top wines. It's actually the 3rd largest wine-producing region in the country. 
Today, there are more than 100 Finger Lakes wineries calling this area home, mostly scattered around Keuka, Seneca, and Cayuga Lakes – but with a few up near Canandaigua Lake and beyond as well. The Finger Lakes Region is particularly well-known for its production of aromatic white varietals like Riesling and Gewurztraminer but it's also gaining popularity with cool-climate reds like Cabernet Franc and Pinot Noir.  In short, Finger Lakes wineries really do offer something for everyone. 
Most Finger Lakes Wineries are open year-round, and tasting appointments are generally not needed during normal times.  During COVID, however, it's best to call ahead and verify operations and reservation requirements. We've included some of the top-rated Finger Lakes Wineries here, broken down by the lake it's on/near, to help you plan your adventures through New York's scenic wine country. 
Seneca Lake
Cayuga Lake
Keuka Lake
There are, of course, many more Finger Lakes Wineries not included on this list that are just as fantastic including plenty of Finger Lakes Wineries up by Canandaigua Lake.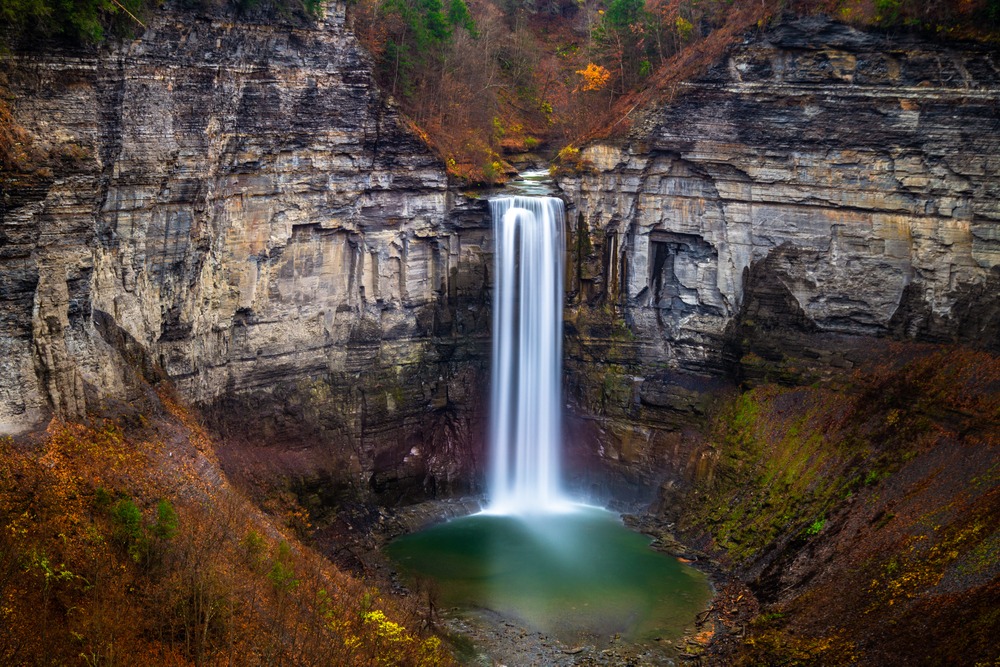 More Things to do in the Finger Lakes
While these 15 Finger Lakes Wineries should certainly be on your short list of things to do in the Finger Lakes Area, there's much more to do that doesn't involve sipping and swirling!  In fact, the Finger Lakes area is home to an incredible diversity of things to do, as well as some truly beautiful destinations. 
Here are just a few of our recommendations for how to spend the rest of your getaway to the Finger Lakes this year: 
Take a hike at the popular New York State Parks in the area, including Robert Treman State Park. Alternatively, head out to the Finger Lakes National Forest for the variety of trails there. 
Chase waterfalls at popular parks like Taughannock Falls State Park and Watkins Glen State Park. There are way more than just those two places to chase waterfalls in upstate, NY, though.  Here's a list of over 50!
Get out and enjoy a peaceful afternoon on any of the lakes themselves. You're welcome to bring your own kayak, canoe, or paddleboards, but there are also plenty of places to rent boats around the area. 
Go golfing!  The Finger Lakes Golf Trail certainly doesn't disappoint. 
Explore the area on a bike (and maybe hit a few Finger Lakes Wineries along the way!).  A great ride is the Between the Lakes Ride, but there are also many other scenic rural roads to bike and enjoy in the area. 
The Finger Lakes area is great for birdwatching, especially in spring and fall.  Head to the Sapsucker Woods Bird Sanctuary or the Montezuma Wildlife Sanctuary.
Most importantly, while you're visiting our Select Registry Bed and Breakfast properties in the Finger Lakes, make sure you take plenty of time to relax and soak up the natural beauty of your surroundings.  Our innkeepers are local experts and will be more than happy to recommend additional activities for you to enjoy in the area. 
As you gear up to get back out and explore this year (in a covid-safe way, of course!), we look forward to seeing you at these incredible Finger Lakes wineries. Check out our regional Select Registry member properties below, and get ready to book your getaway!
Finger Lakes Bed and Breakfasts
The William Henry Miller Inn
Ithaca, a small city with a big personality, is the gateway to the Finger Lakes Region. The William Henry Miller Inn is known as the showpiece of downtown Ithaca, combining beautiful architectural details with plenty of modern amenities. 
Just blocks from Cornell University and minutes from Ithaca College, the inn is steps from fifty of the area's finest restaurants and top attractions like the breathtaking Ithaca Falls. With exceptional hospitality offered at our Inn, we'll help you feel right at home from the moment you arrive.
The comfortable luxurious suites at The Inn at Gothic Eves are the perfect place in which to relax and unwind after a day of wine tasting or exploring in the Finger Lakes Region. Each room is beautifully decorated and outfitted with modern amenities, and outside you'll find beautifully landscaped grounds on which to relax. 
We'll serve you a fresh and delicious breakfast each morning, and at night, unwind under the twinkle of the stars from our jacuzzi tubs or fire pit – a great way to unwind from the day!
Geneva on the Lake Boutique Resort Hotel
Settle into luxurious comfort at Geneva On The Lake, a historic boutique resort hotel and restaurant in the Finger Lakes.  Our hotel overlooks Seneca Lake and is in the heart of the Finger Lakes Wine Country.
Rich with history, filled with beauty, and inspired by a family passion for hospitality, Geneva On The Lake is an exceptional place to get away while enjoying a bit of wine tasting in the area. We offer a variety of suites and studios, breathtaking views, wood-burning fireplaces, Jacuzzi tubs, and plenty of modern amenities. 
Chalet of Canandaigua Bed and Breakfast
Be our guest at The Chalet of Canandaigua Bed and Breakfast, which is tucked away on a 30-acre estate in the wooded hills of the Finger Lakes. Our location offers guests a peaceful retreat, complete with a grand pond and walking trails, all within easy reach of the top regional attractions. 
Relax and unwind in our 3-bedroom suites, each with plenty of modern and luxurious amenities, or unwind in one of our cozy common spaces inside and out. You'll love the rustic elegance with all the right contemporary touches throughout the duration of your stay.