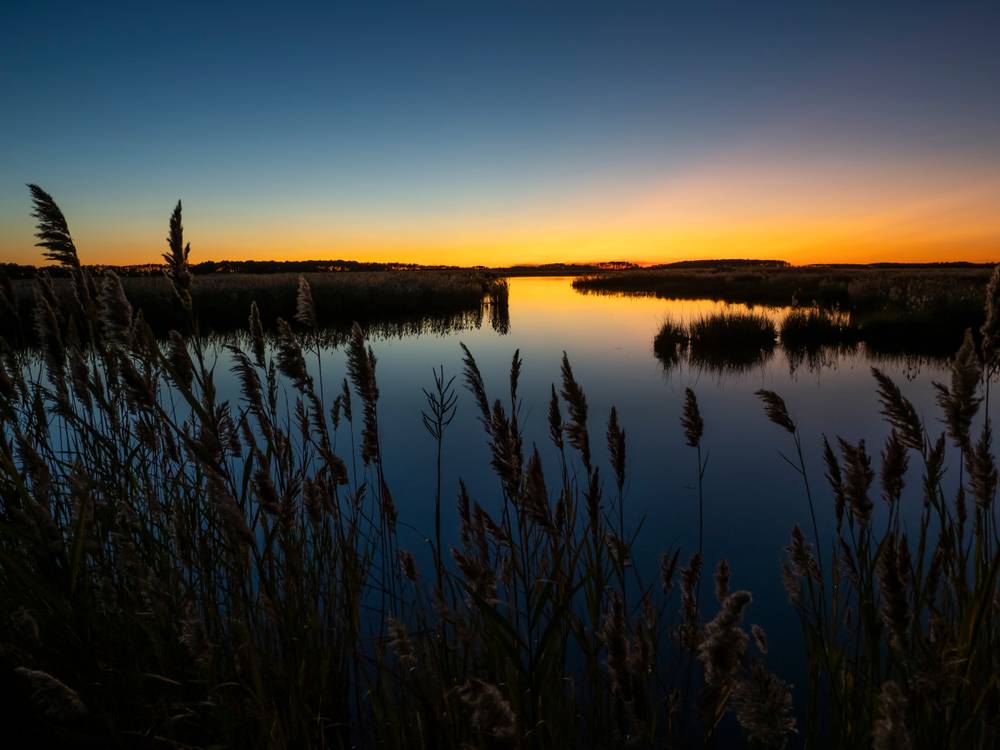 Though it may not be an obvious choice for relaxing winter getaways, there's something magical about Maryland's Eastern Shore at this time of year – and we think it's something you should experience at least once in your life.  Few places have elicited such romantic idealization as the Chesapeake Bay, and one visit here is all it will take for you to see why.  
While winter's in Maryland can be chilly, you'll find they can still be pleasant on the coast – especially when you factor in warm fireplaces and cozy accommodations. But even the chilliest of days are appealing on Maryland's Eastern Shore, as the wintry weather lends a starkly beautiful contrast to the warm, sparkling days of summer. During the winter, the tranquil landscapes come to life in an entirely new way, offering you a respite from the often harried life of modern society.
Winter is also an exceptional time to marvel in natural beauty and appreciate the wildlife that calls Maryland's Eastern Shore home.  Waterfowl flock to these waters each winter, including the famed Tundra Swan, the sight of which leaves visitors in awe each year. 
As the cold winter days turn to night, the cozy accommodations of our Select Registry Bed and Breakfasts will seem as inviting as ever. Put your feet up, relax with your favorite book, and let the quiet ambiance of the Eastern Shore melt away your stressors.  There's nothing quite like visiting one of our Select Registry Bed and Breakfasts on Maryland's Eastern Shore. The quiet season is waiting – book your room today!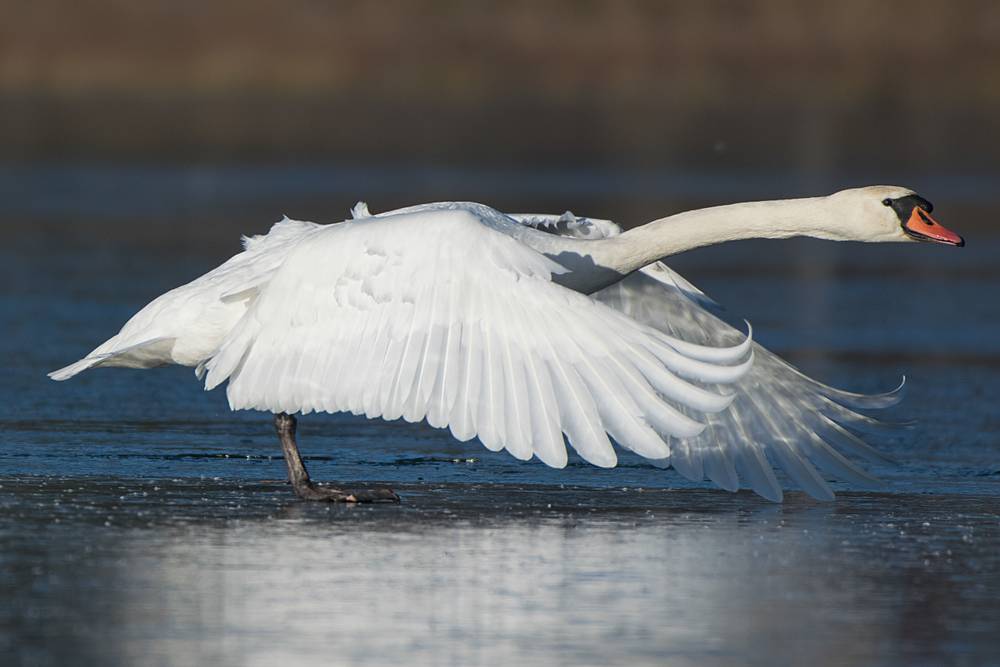 Winter on Maryland's Eastern Shore
At first glance, you might think that winter getaways on Maryland's Eastern Shore are better spent curled up by a fire – and while that is partially true, there are a surprising number of things to do in this charming coastal retreat in the winter.
Whether you choose to explore the charming towns of the Eastern Shore, like St. Michaels, Chestertown, and Rock Hall, or you'd rather take an invigorating walk through nature, there's a little bit of something for everyone here.  Below are some of our favorite things to do on Maryland's Eastern Shore in the winter – and, well, any time of year!
Visit Eastern Neck National Wildlife Refuge
The Eastern Neck National Wildlife Refuge is home to one of the country's most comprehensive networks of protected lands. Not only that, but it provides critical habitat for a variety of wildlife here. The Eastern Neck National Wildlife Refuge encompasses more than 2,200 acres of habitat for migrating birds each year. All seasonal migrations are a spectacular sight to witness, particularly when the wintering waterfowl comes to town.
A highlight of the annual waterfowl migration is the appearance of the Tundra Swan.  They come each winter, usually between November and March. These impressive birds spend the winter resting and feeding at the Refuge before continuing to their spring breedings grounds, as many as 4,000 miles away.  
Tundra Swans aren't the only exciting birds to visit Maryland's Eastern Shore, however.  These protected lands are designated an Important Bird Area by the Audubon Society and support over 240 bird species and a variety of other wildlife. The Blackwater National Wildlife Refuge is also great to spot native wildlife, especially American Bald Eagles. 
Eat Local – Oysters That is!
It's all about the water here on Maryland's Eastern Shore, so it probably doesn't come as a surprise that it's also all about the seafood that comes from these waters. There's excellent fishing to be had here, but the area is particularly well known for both crab and oysters. 
The Chesapeake Bay is famous for its bountiful seafood, often enjoyed year-round at local restaurants.  Winter, however, is known by locals as the oyster season on Maryland's Eastern Shore. Pick a spot to indulge this winter, and dig in! There's no better time to enjoy them.
Sip & Swirl Away the Day
There's never a bad time to sample regional wineries, and Maryland's Eastern Shore has plenty of them!  Wine grapes have been grown in Maryland for quite some time, dating back to at least 1648. There are more than 80 wineries across Maryland, with 12 right here in the Chesapeake Bay area. 
You'll find these 12 wineries on the Chesapeake Wine Trail, along with delicious wines that pair exceptionally well with our local seafood. Visiting nearby Maryland wineries is a must-do for any wine lover, no matter the time of year you visit.
Top wineries to visit in the area include Casa Carmen Wines in Chestertown, Crow Vineyard & Winery in Kennedyville, Cascia Vineyards & Winery on Kent Island, Triple Creek Winery in Cordova, and St. Michaels Winery in St. Michaels.
Visit Cute Towns
As you can see, there's a lot to love about visiting Maryland's Eastern Shore – and the charming towns you'll encounter along the way are just the beginning.
Rock Hall, known as "the pearl of the Chesapeake," is a town teeming with history and charm. Visit in the summer for an abundance of sailing, fishing, and otherwise enjoying this coastal town, or settle in during the fall and winter for a bit of hunting, tranquility, and relaxation. 
In St. Michaels, you'll find a charming coastal town that was once named as one of the ten best coastal towns in America. There's plenty of maritime history here to enjoy, along with the typical water sports and a great variety of eclectic shops and delicious restaurants to explore. 
Inland, on the banks of the Chester River, you'll find the quaint town of Chestertown. Don't miss the chance to walk through their charming historic district, with its beautiful colonial homes! This historic college town is a great place to enjoy a bit of shopping and fine dining.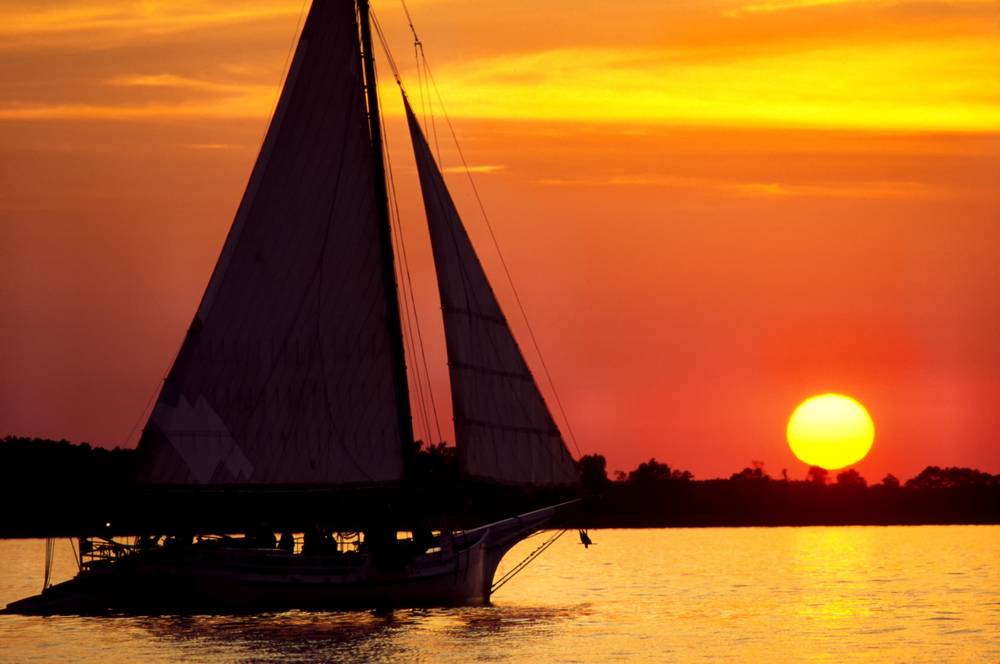 Spend Next Summer on the Chesapeake Bay!
Winter on Maryland's Eastern Shore is delightful – but summer is truly the best season to visit the beautiful beaches and charming towns that dot this coastal paradise. If you want to enjoy some time on the beach this upcoming summer, it's best to start planning well in advance.  
People have been coming to Maryland's Eastern Shore for annual vacations for decades – and the lure of the water, the fresh seafood, and the unbeatable scenery keep our Select Registry Bed and Breakfasts busy during this peak season. 
Like all Select Registry Bed and Breakfasts, those located on Maryland's Eastern Shore promise an authentic stay, filled with the charms of this great area and matched with unbeatable hospitality. Despite the differences from one property to the next, choosing to Stay Select means staying with Innkeepers who share a standard set of values, such as quality, authenticity, and community.
Nowhere is this spirit of Select Registry brand hospitality more on display than the beautiful Eastern Shore of Maryland. Cozy accommodations and roaring fireplaces are waiting this winter, but deep down, the sparkling warmth of summer is calling.  Answer the call, and book your room at our fantastic Bed and Breakfasts on Maryland's Eastern Shore today!
Eastern Shore Bed and Breakfasts
Inn at Huntingfield Creek
Imagine the perfect place with delightful and surprising elements to discover and enjoy in a most wondrous setting, and you have arrived at the Inn at Huntingfield Creek…Sited just outside of the iconic fishing village of Rock Hall on the romantic Maryland Eastern Shore, this charming property offers the finest amenities along with extraordinary gardens and vistas, sunset waterfront dock, stellar country breakfasts, complimentary wine and beer, warm homemade cookies, spa-lounged pool, nice kayaks and bikes to borrow- just to mention a few.
Seven heavenly cottages and five upscale Inn rooms with all the comforts you've come to expect during your precious time away. Fine linens, designer interiors, original art, WIFI, A/C, private baths.  Come and discover what guests love to rave about at the Inn at Huntingfield Creek!
This country estate provides the ultimate waterfront setting for a relaxing and romantic getaway. You'll be surrounded in comfort and luxury from the estate's walled garden to its private beach with a magnificent view of the Chesapeake Bay. Enjoy the outdoors with our complimentary cruiser bikes, kayaks, paddle boards, hammocks, binoculars, fire-pit and more. Guest rooms and public spaces are luxuriously furnished and comfortably spacious. The high speed Wi-Fi and 1,200 ft. of waterfront lawn on the Chesapeake Bay just add to the charm and modern amenities offered.
Start your day with a full gourmet breakfast to be enjoyed in the dining room or on the patio overlooking the water. Join us at our waterfront bed and breakfast to experience the most comfortable accommodations, beautiful sunsets, and superb service on Maryland's Eastern Shore.
Brampton Bed and Breakfast Inn
The award-winning Brampton Inn is a peaceful escape just one mile outside the historic town of Chestertown. It skillfully blends the splendid sophistication of a historic, 19th-century country estate with modern amenities and comfortable elegance.
Featuring elegant guest rooms and cottages with soaking tubs, wood-burning fireplaces, and glorious views, providing the perfect setting for a romantic getaway. A-la-carte breakfast is graciously served daily in the dining room or to your guest room.
Waterfront Hambleton Inn Bed and Breakfast
This WATERFRONT Bed & Breakfast is located in the the quaint, historic town center of St. Michaels, Maryland, across from Honeymoon Bridge, Chesapeake Bay Maritime Museum, Patriot boat tours, and Hooper Straight Lighthouse. 
The historic home was built by famous shipbuilder, Edward Willey, for his family of 8 children in the mid 1800's. He also owned the boatyard next door. The home has been carefully restored with attention to the victorian era in which it was built and we are pleased to share this small part of history with our guests.