A Foodie Adventure in Nashville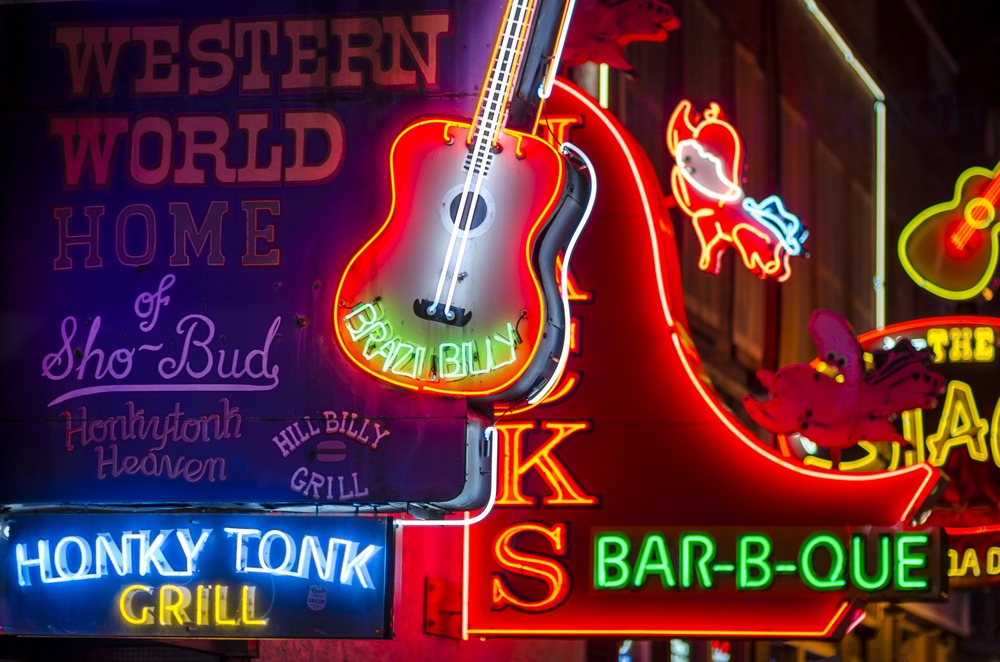 Nashville is known for many things.  Chief among them is, of course, country music and all that the modern industry entails.  But the Nashville food scene isn't too far behind the fame of these country musicians and top attractions like The Grand Ole Opry and the Honky Tonk Highway!
The Nashville food scene is actually ranked pretty high, making the top 10 list for the best foodie vacations in the US from TripAdvisor. There is plenty of traditional southern cuisine to love here, but the Nashville food scene extends far beyond that as well. In addition to the traditional favorites like barbecue and Nashville hot chicken, the Nashville food scene is now also home to a variety of upscale restaurants that feature delicious and internationally-inspired menu items. 
With so many things to do in Nashville throughout the year, and plenty of food to keep you fueled up and having fun, no wonder it's become such a popular getaway destination! This spring is a great time to get away and experience the best Nashville has to offer. 
Restaurants and bars across the city are currently open, though many of them do have indoor dining restrictions in place. As you plan your adventures in Nashville, including which restaurants to try, it's best to check in with individual establishments first. 
Finally, when it comes time to choose your lodging, know there are two quality Select Registry properties in Nashville, both of which offer an exceptional stay in this beautiful city.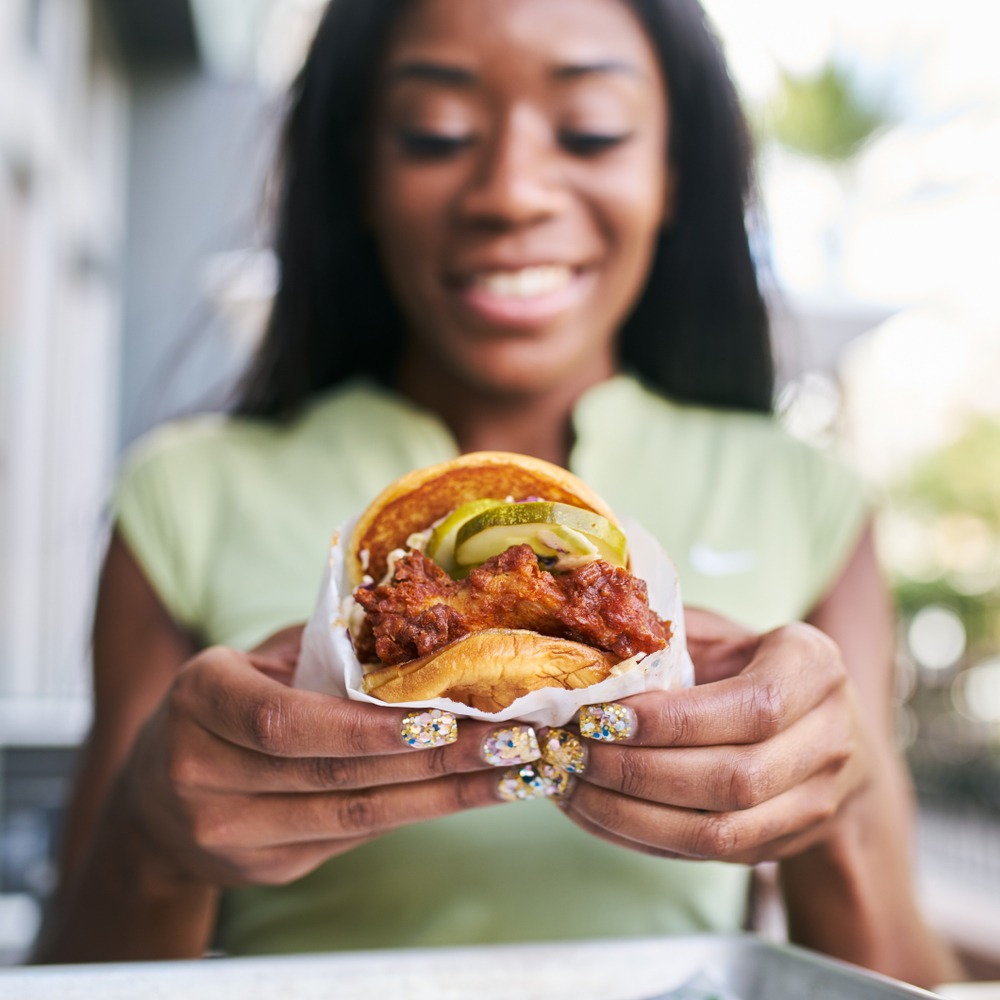 The Nashville Food Guide you Need
Hot chicken, some smoky & delicious Tennessee barbecue, and a little bit of meat & three (southern comfort cooking at its best) – that's what most people expect of the Nashville food scene!  While those things are certainly front and center in the world of Nashville food (still), that's not all there is to look forward to.  
Nashville is a burgeoning city, and over the last several years it's been evident in the food industry. Moreover, the eats tend to be pretty cheap across the city, especially when compared with more expensive foodie destinations like New York City.
This combination of delicious affordability is actually one of the things that makes Nashville such a great getaway destination in the first place – aside, of course, from the fact that there is just so much to do and see here!
More on that later.  Let's get back to exploring the Nashville food scene!  We've dug in to the Nashville food scene for you, putting together a comprehensive list of some of the best restaurants in Nashville.  Without further tantalization of those taste buds, here's our Nashville food guide, in hopes of helping you enjoy your best meal ever in the stunning city of Nashville!
Nashville Hot Chicken
Aside from a yummy plate of southern comfort, Nashville hot chicken is what put Nashville on the foodie map.  It's so popular – and there are so many great variations of it in the city – that it's worthy of its own section. Generally, what you can expect is some crispy and perfectly fried chicken that comes doused in fiery spices, served on a bed of white bread with a pickle.
Looking for even more crazy variations on the classic?  Check out these unique spins on Nashville hot chicken, put together by Eater. 
Barbecue
Just as Nashville hot chicken has a dedicated following, so too does Nashville barbecue – though, arguably, not as much as fellow Tennessee city Memphis. Tennessee's particular brand of barbecue is known for its low and slow methodology, producing perfectly smoky and delicious meats. Get ready to get your hands messy at these delicious destinations.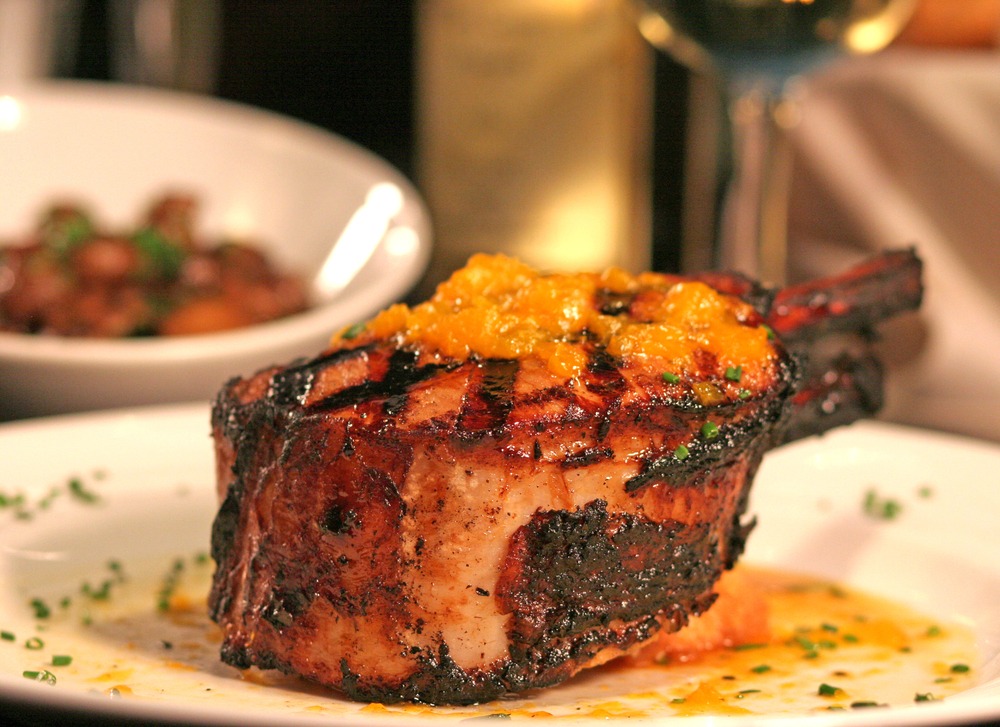 More Great Nashville Restaurants
There really is more to the Nashville food scene than some deliciously spicy hot chicken and smoky barbecue. There are a number of upscale eateries around town, as well as those establishments that offer consistently good food.  Here are even more of our favorite spots to sample on the Nashville food scene: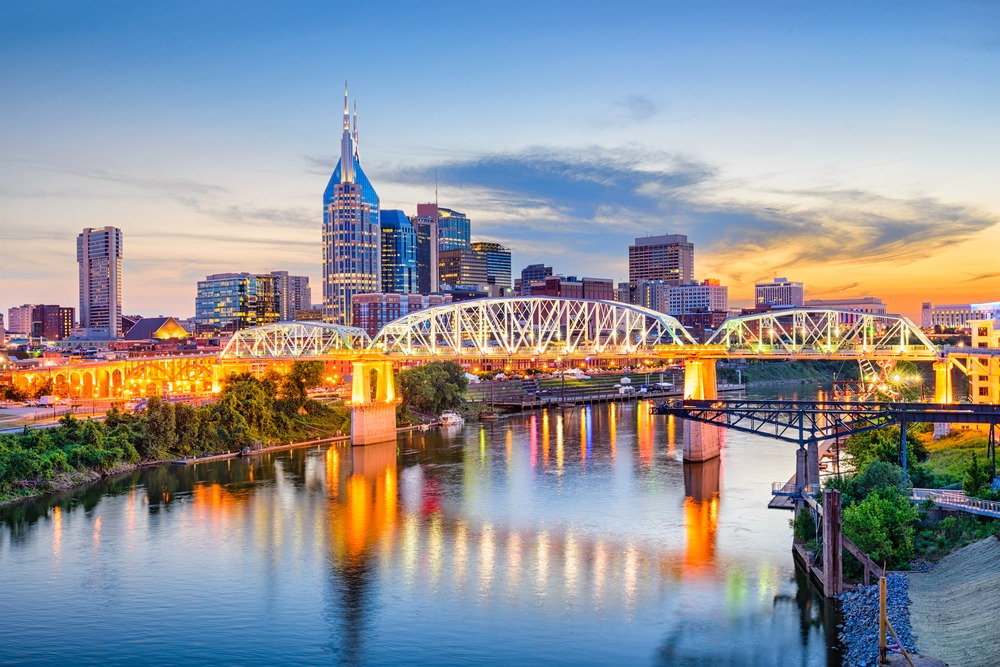 The Best Nashville Lodging
Though the possibilities awaiting on the Nashville food scene are tantalizing and have our mouths absolutely watering, these delicious eats aren't the only reason to visit Nashville.  Nashville is an incredible city, with an abundant number of things to see and do. 
Stroll up and down Broadway, visiting the famous Honky Tonks as you go, take in a performance of the famed Grand Ole Opry, tour the historic Ryman Auditorium or RCA Studio B, or tour historic homes and plantations in the Nashville area, like the Belle Mead Plantation. 
Visiting Nashville gives you the chance to stay in one of these elegantly restored historic homes, too, provided you choose one of our impeccable Select Registry Properties. The stunning Germantown Inn is a historic 1865 Federal-style home reimagined as a ten suite boutique hotel, while the Belle Air Mansion is a restored Antebellum plantation home turned 10-room (plus a retreat house) boutique hotel. 
Whichever you choose, know you'll have the trust of the Select Registry brand behind you.  All of our properties are unique – and that's what we love about them the most.  But even so, all Select Registry properties share the same dedication to quality, authenticity, and community, and must pass the most comprehensive quality inspection in the industry.
This combination of quality and sense of place is what makes a property a Select Registry property. As you get ready to plan your getaways to the exciting city of Nashville, consider the two immaculate Select Registry properties below, and then book that getaway!
The Best Nashville Lodging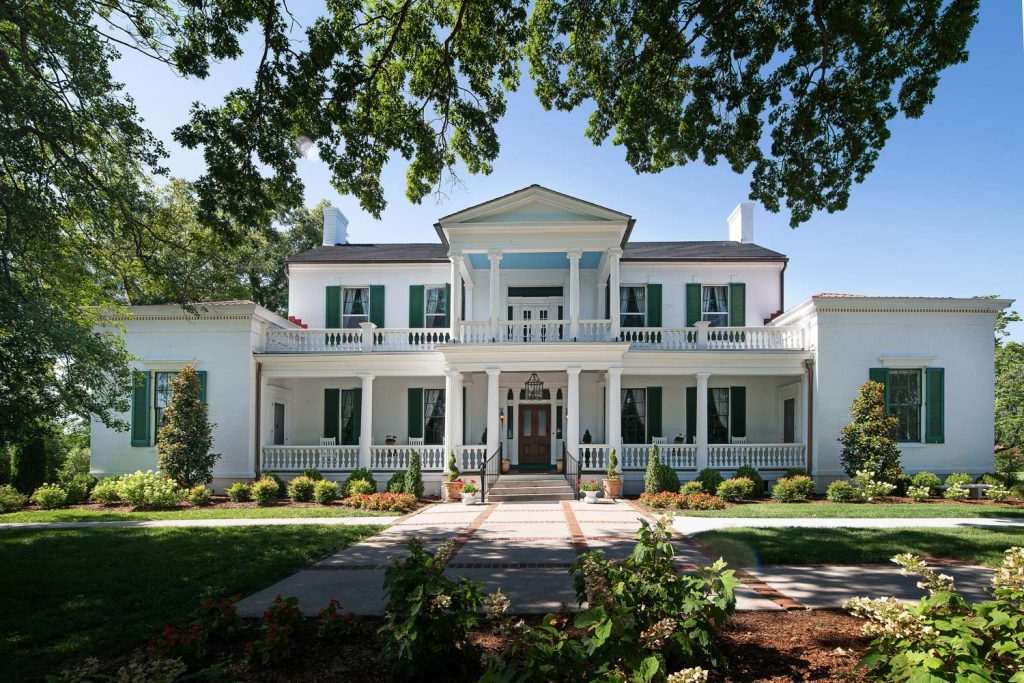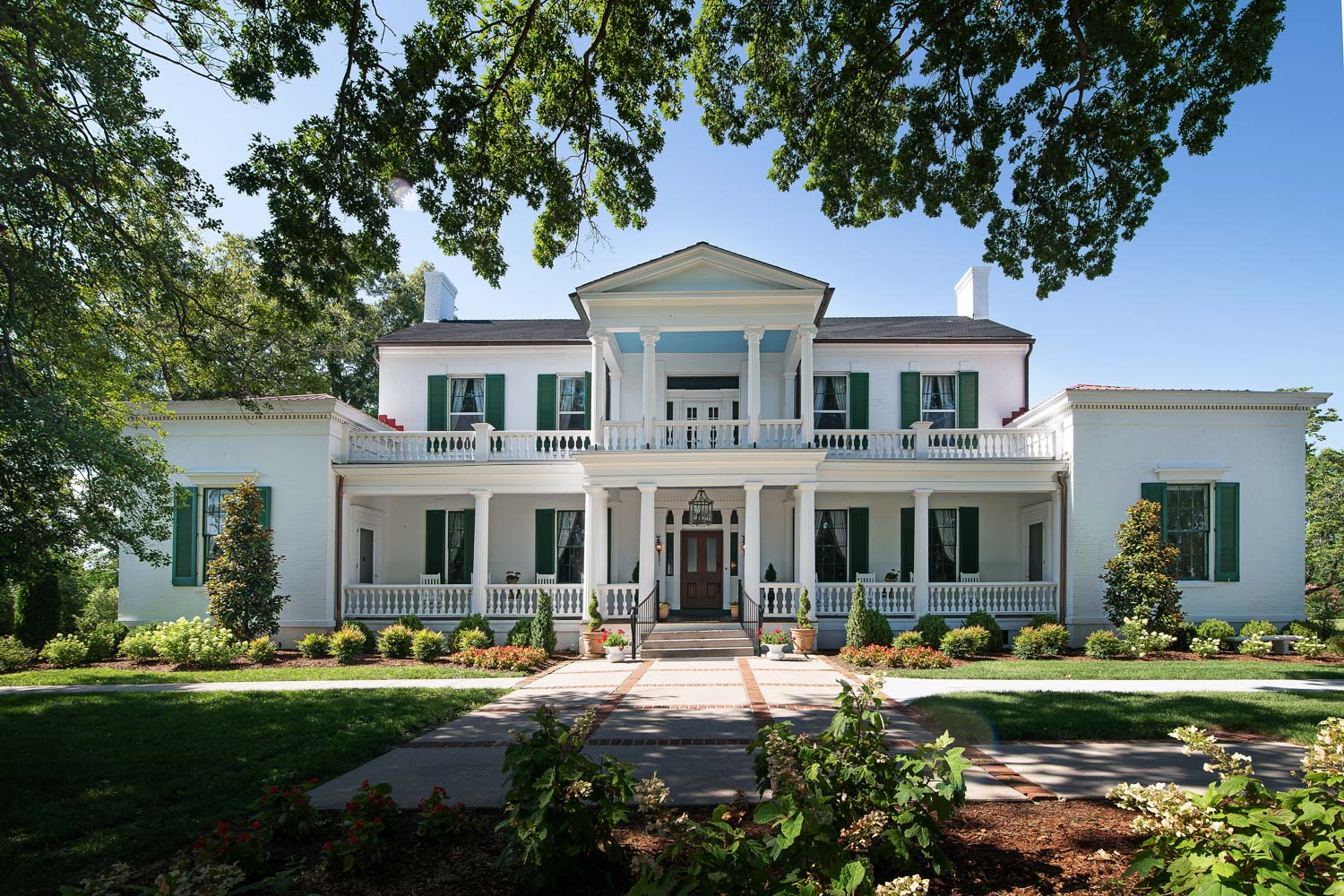 Sink into the elegance and grace of the Antebellum south, in this lovingly restored boutique hotel and wedding venue. From ornate fireplaces to glimmering chandeliers and its original heart pine floors, the Belle Air (Belair) Mansion will take you on a journey back in time.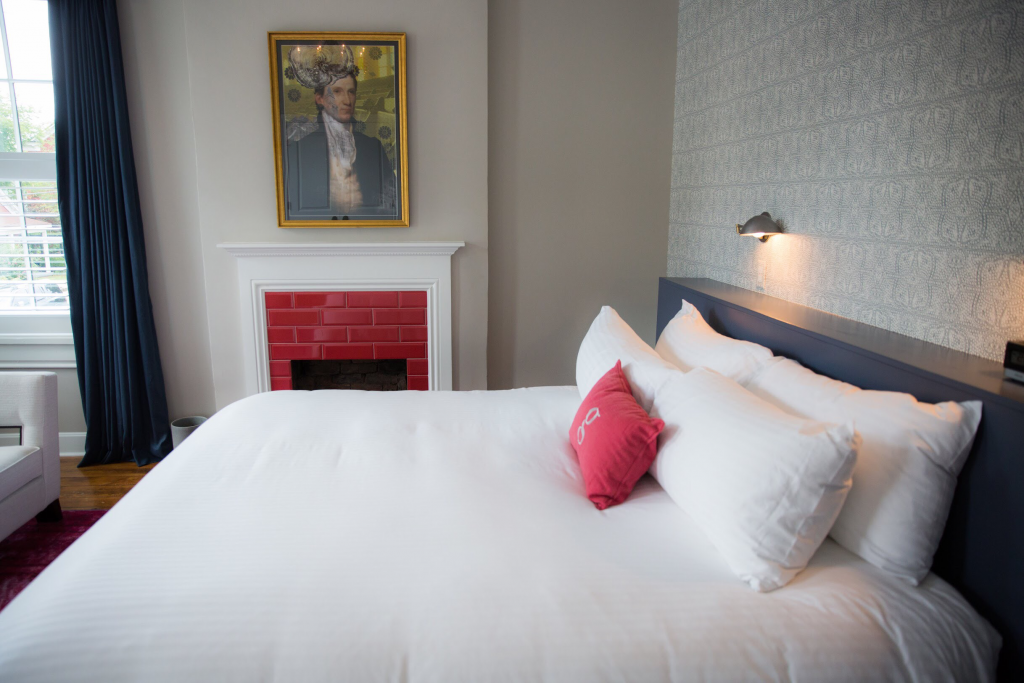 Located in the heart of Nashville's Germantown neighborhood, The Germantown Inn is the perfect place to relax & unwind.  With historically inspired guest rooms and curated vintage & custom furniture, you'll relish the historic ambiance of this Inn throughout your time in Nashville.