Ten Best Things to Do at the Cape Cod National Seashore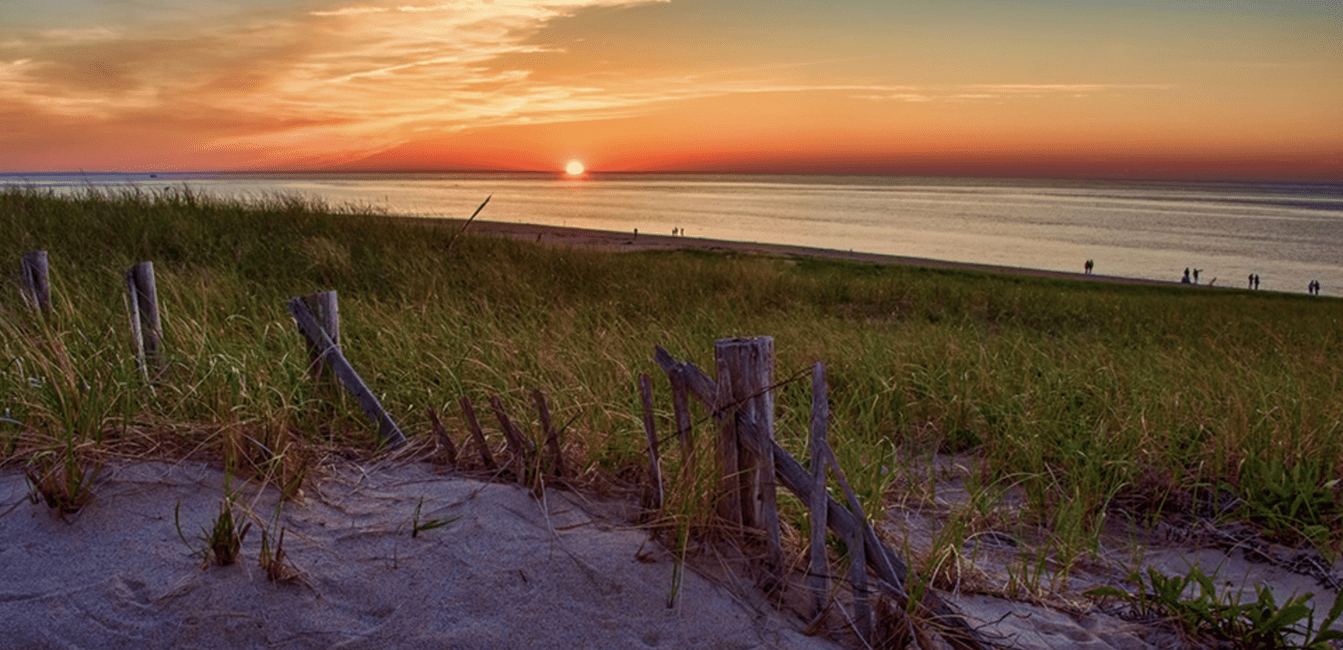 As the coronavirus pandemic continues, travel restrictions are constantly emerging and changing.  Always check for travel restrictions at your planned destination before traveling outside your local area.
Whether you're visiting the Cape Cod National Seashore for outdoor adventures or a romantic getaway, there's something on this list for you.  This national park has over 43,000 acres of ponds, woods, and pine barrens. In addition, there are nearly 40 miles of seashore.  Keep reading for our top 10 favorite things to do during your visit to the Cape Cod National Seashore!
10. Explore the History of the Cape Cod National Seashore
 The Pilgrim's Monument and museum commemorates the Mayflower Pilgrims' first landing in the New World in 1620. In fact, the Pilgrims spent 5 weeks exploring the tip of Cape Cod, before they later sailed on to Plymouth.  The 252 foot tower offers incredible views over the ocean, and the attached museum is a great way to learn about the history of the area.  Insider's Tip: Pay attention as you climb the tower to the top - the walls contain bricks that tell the year that each town in Massachusetts was founded!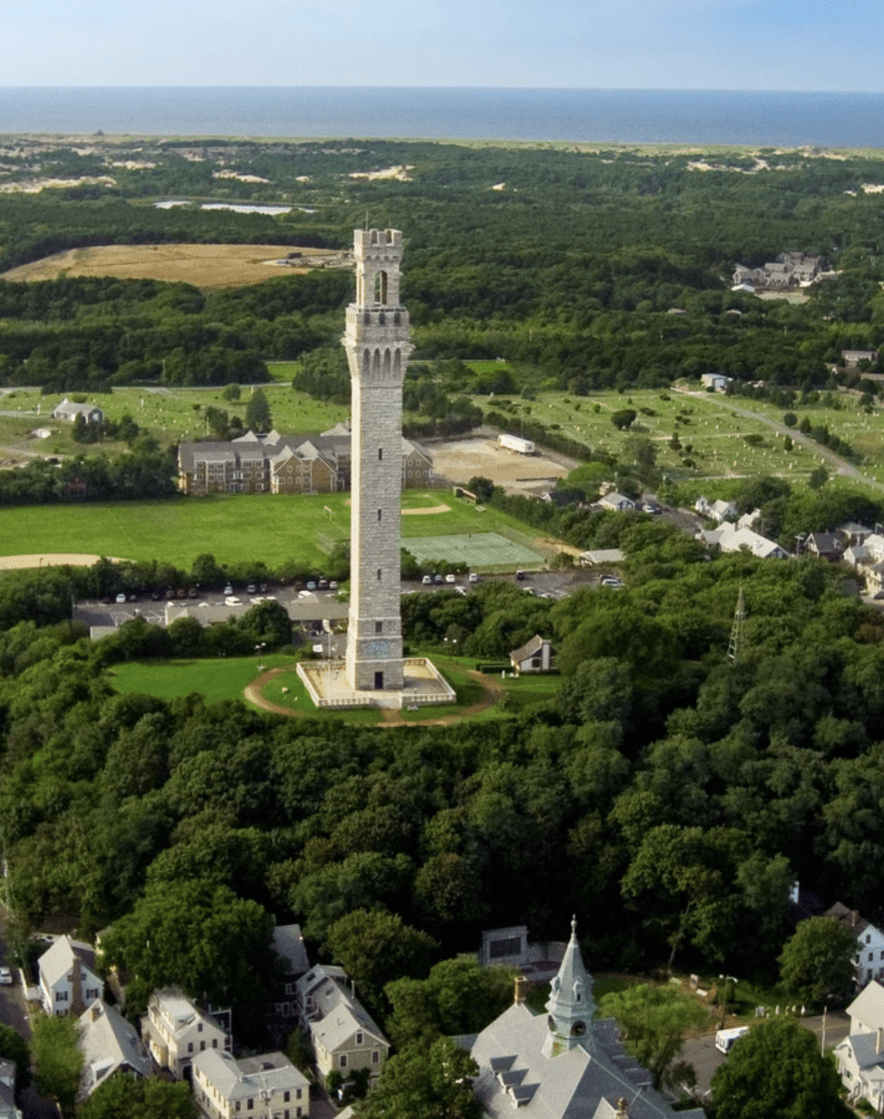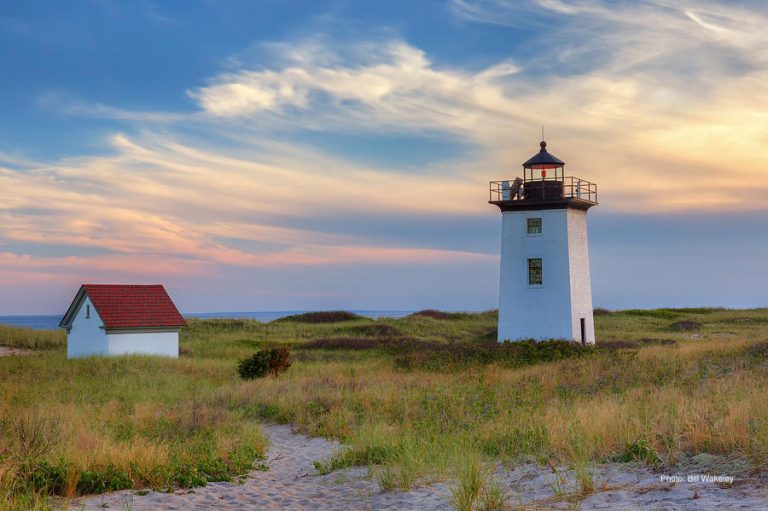 9. Visit Lighthouses at the Cape Cod National Seashore
Cape Cod is home to 14 lighthouses, six of which are located in the Cape Cod National Seashore.  First, park in Provincetown and walk approximately 1.5 miles over the sandy beach to reach the Wood End Lighthouse.  The lighthouse is a beautiful square, white brick tower with excellent views of the harbor and no other structures in sight. Fun Fact: When visibility is low, it sounds the fog horn every 2 seconds looking for a response from neighboring Long Point Light. 
8. Learn about Nature from a National Seashore Park Ranger
Stop at the visitor's center at Salt Pond in Eastham or Province Lands in Provincetown to attend one of the scheduled short talks hosted by Cape Cod National Seashore park rangers.  Topics range from sharks and seals to marine plant life.  Afterwards, they are happy to chat with visitors and assist with personalized recommendations for a day at the park.  Make sure you don't miss the award winning film "Standing Bold", which plays throughout the day and is a gorgeous look at Cape Cod's history and nature!
Featured Cape Cod Vacation Package
Captain Freeman's Inn Seal Watch Adventure Package
Our Seal Watch Adventure Tour departs from Nauset Marina and takes you on a sightseeing adventure as you travel from Orleans through Pleasant Bay to Chatham Harbor.  Cruising along, you encounter many seals, islands, salt marshes, birds, and the dunes of the Cape Cod National Seashore. Hear stories of pilgrims and pirates, seals, sharks, and shipwrecks. The boat tour lasts for about 2 hours. Afterwards, enjoy a delicious lunch or dinner at JT's in Brewster (they have delicious warm or cold lobster rolls) or at the Rock Harbor Grill in Orleans.
This vacation package includes:
2 tickets for a seal watching excursion with the Blue Claw Boat Tours (we make the reservations for you)

$50 gift certificate to JT's or Rock Harbor Grill

Care package including: sunscreen, fruit, cookies, granola, water and ginger candy (a natural antidote for seasickness)
7. Kayak at Wellfleet Harbor
For beautiful views of both the sea and the estuaries, take to the waters in a kayak!  To start off, launch your kayak from the Wellfleet town landing, and enjoy a pleasant paddle out the mouth of the Herring River. Next, head around the northeast tip of Great Island, and then southward along the shoreline to Middle Meadow Marsh.  Along the way, you're likely to see piping plovers and nesting terns, and may even catch a glimpse of some gray seals!
Pro tip: Tide: Wellfleet Harbor and the mouth of the Herring River are both extremely tidal, and low tide may sometimes strand you on mudflats. Avoid this by launching two to three hours before high tide for Wellfleet, which will allow approximately six hours of good paddling.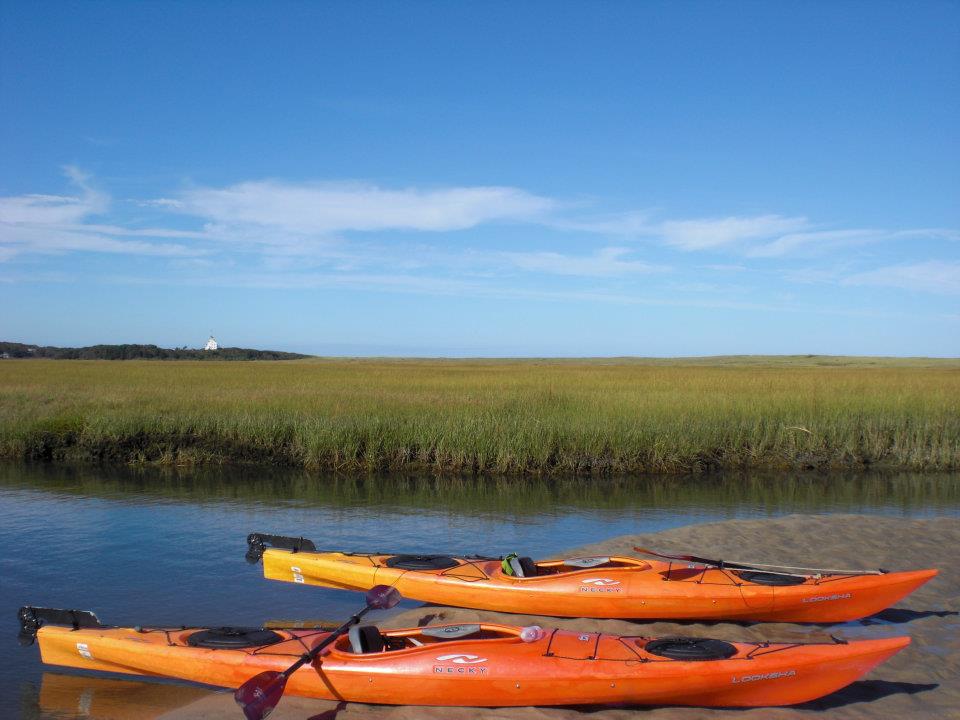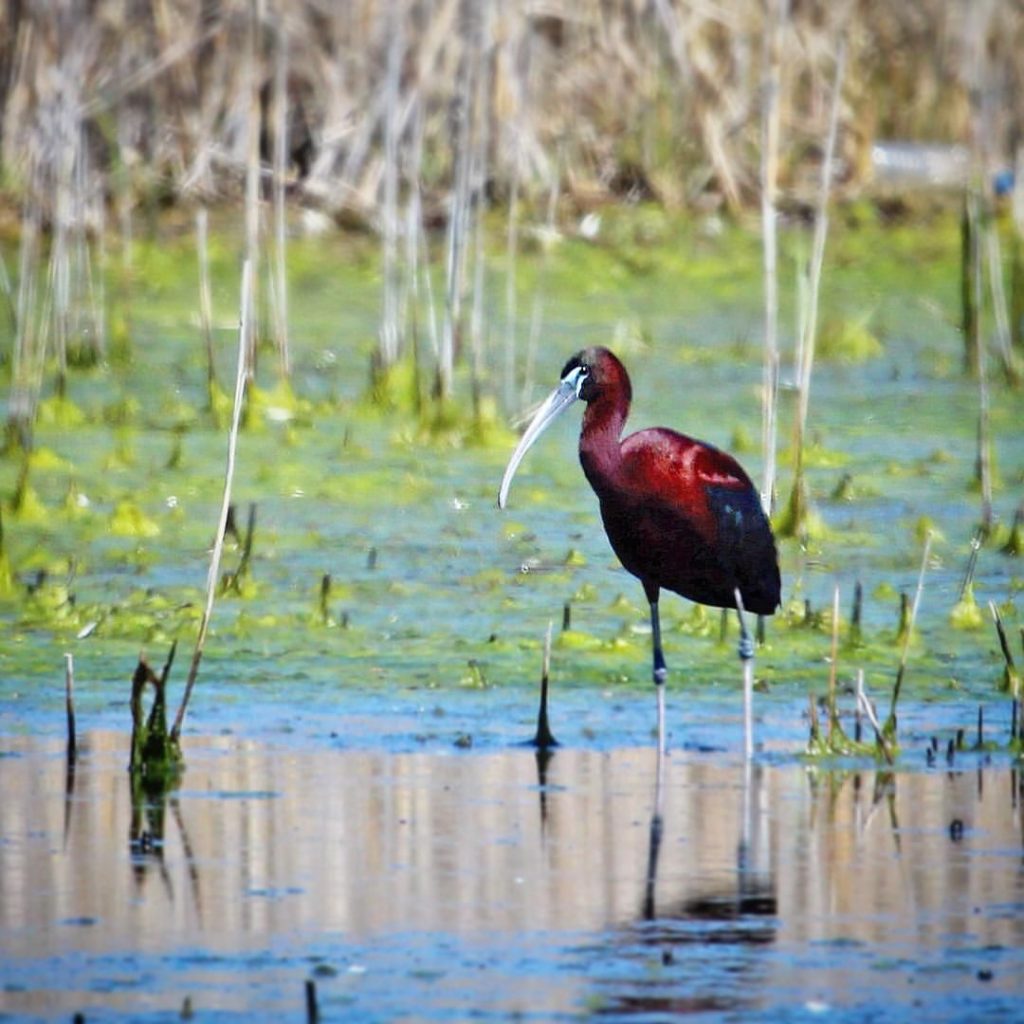 6. Go Birding at Nauset Marsh
To start off, make a pit stop at the Birdwatcher's General Store to pick up a field guide and some binoculars.  After than, head to the Nauset Salt Marsh to view sandpipers, terns, and black skimmers.  Follow the Nauset Marsh Trail on an approximately 1.5 mile loop that winds along the edge of Salt Pond and Nauset Marsh. There are several spectacular vistas along the way. However, if you want a longer hike, a minimally-maintained trail extension leads to Doane Picnic Area and Coast Guard Beach. Lastly, if birding is your passion, don't miss nearby Wellfleet Bay Wildlife Sanctuary. The 1,200-acre Mass Audubon reserve features 5-miles of peaceful trails on the hillsides and shoreline overlooking Wellfleet Harbor.
5. Hike the Great Island Trail in the Cape Cod National Seashore
For beautiful views of the Herring River, Wellfleet Harbor, and Cape Cod Bay, the Great Island hiking trail is hands down the best hike in the Cape Cod National Seashore.  The 8 mile round trip hike from the trailhead at Wellfleet out to the Jeremy Point overlook is the longest hike in the park, and hikers can choose to walk along the water or explore some of the inland trails.  No matter which option you take, you'll be treated to a beautiful day of hiking!  Pro Tip: The Great Island Trail is not the best marked trail, so be sure to pick up a trail guide at the brochure box located at the trailhead. It tells about the history of the area, and more importantly, it has a rudimentary trail map.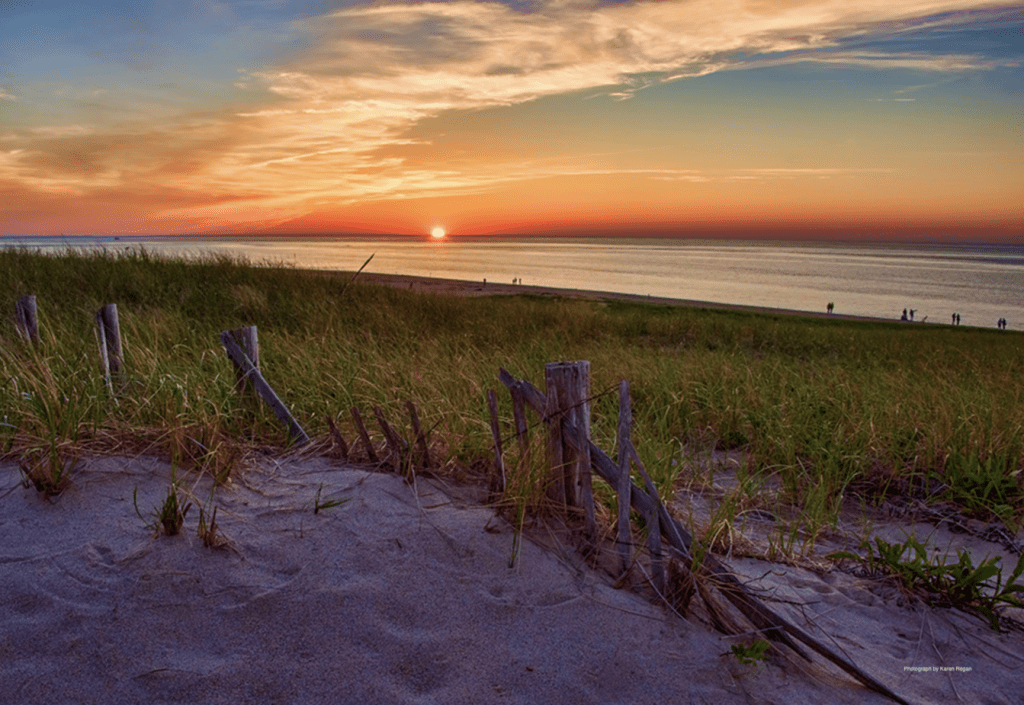 4. Hit the Beaches
Rugged natural, and pristine - One visit and you understand why the Cape Cod National Seashore is a national treasure.  First, listen to the roar of the ocean on the white sands.  After that, keep an eye out for the occasional seal popping up to have a look at you! With 6 beaches to choose from, no matter what type of beach experience you prefer, the Cape Cod National Seashore has an option for you. Sunbathe at the foot of a lighthouse at the Nauset Light Beach.  Next, take in the sunset views from Herring Cove Beach.  On another day, eat fresh, local oysters at the Beachcomber restaurant after a day at Marconi Beach. Cape Cod is a beach lover's dream.
3. Sail the Ocean
The Chatham Gables Inn "A Sailor's Dream" Package
Revel in the majesty of The Tyrone, Chatham's regal 75' wooden schooner.  Together with Captain Matt, go for a 2-hour private sail through Stage Harbor and around Nantucket Sound.  Make a memory that will forever be cherished!  Get ready to set sail!
The package includes:
To begin with, 3 Nights accommodations in Cisco or Nantucket

Conclude each evening with complimentary port and sherry 

2-hour private sail on the Schooner Tyrone

$100 food and beverage gift card

2 Tyrone Baseball caps

Coolers and ice to use onboard

and more!
2. Bike the Cape Cod Rail Trail
The Cape Cod Rail Trail is a 25 mile paved rail trail and a safe and enjoyable way to spend a summer day exploring Cape Cod on two wheels. Traveling through the towns of Yarmouth, Dennis, as well as Harwich, Brewster, Orleans, Eastham and Wellfleet.  The smoothly paved surface makes the path ideal for cyclists, walkers, inline skaters and runners. Additionally, bike rentals are available at various bike shops conveniently located directly on the trail in Yarmouth, Dennis, Brewster, Orleans and Wellfleet.
1. Explore Cape Cod and the Islands
The Cape Cod area is home to picturesque small New England coastal towns, each with something unique to offer visitors.  Be sure not to miss out on these favorite Cape Cod highlights.
First, head to Falmouth for some of the best food experiences on Cape Cod.  Sip rose at the Cape Cod Winery.  Alternatively, try some local craft brews and  oysters at the Quahog Dive Bar.  Finally, indulge your sweet tooth at Ben and Bill's Chocolate Emporium. Your taste buds will thank you!
Hyannis and Nantucket: Visit the JFK museum to see memorabilia from the life of President Kennedy, such as private letters and candid family photos.  While in Hyannis, enjoy Chef Adrian's lobster roll - one of the best you'll ever taste and only available to guests of the Sea Street Inn.  From Hyannis, you can hop the high speed ferry out to Nantucket.  While there, wander around the island's picturesque wharves and cobblestoned streets, lined with restaurants, high-end boutiques, steepled churches and water views.
Brewster: Take a break from the salt water activities around the Cape and enjoy some time swimming, paddling and fishing on Cliff Pond in Nickerson State Park.  
Chatham:  Explore Monomoy National Wildlife refuge, take a Cranberry Bog Tour or shop the adorable boutiques.  Chatham is filled with unique experiences.  For example visit the Orpheum Theater, one of the cutest movie theaters you'll ever visit.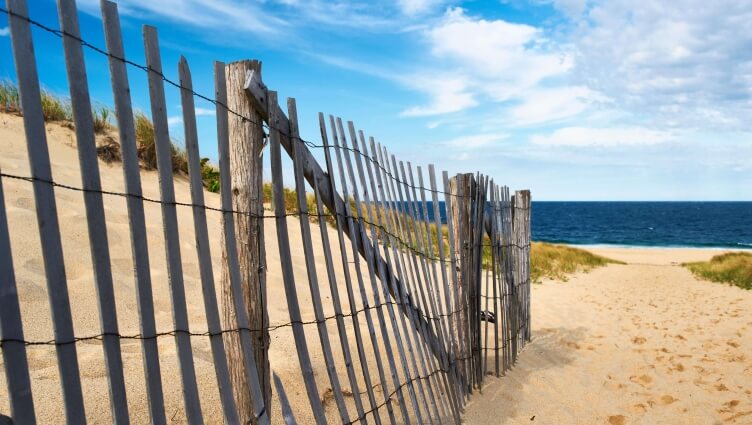 Featured Cape Cod Vacation Package
The Inn at Cape Cod's Tale of the Whale Trail
Enjoy this 4 night/3 day " voyage of discovery", during which, you'll see Whales up close in their natural habitat, while visiting Nantucket and its Whaling Museum.  You will also have time to explore the tranquil landscape of this stunningly beautiful region, including the rugged National Seashore, wildlife refuges and nature trails, as well as the picturesque historic villages of Cape Cod.
Two round trip tickets on Steamship Authority's fast ferry to Nantucket

Two tickets for the Hyannis Whale Watcher 4-hour excursion with commentary

Two admissions to The Nantucket Whaling Museum

Dinner for two at Mattakeese Wharf restaurant with breathtaking views of Barnstable Harbor
Places to Stay in Cape Cod