Road Tripping Through California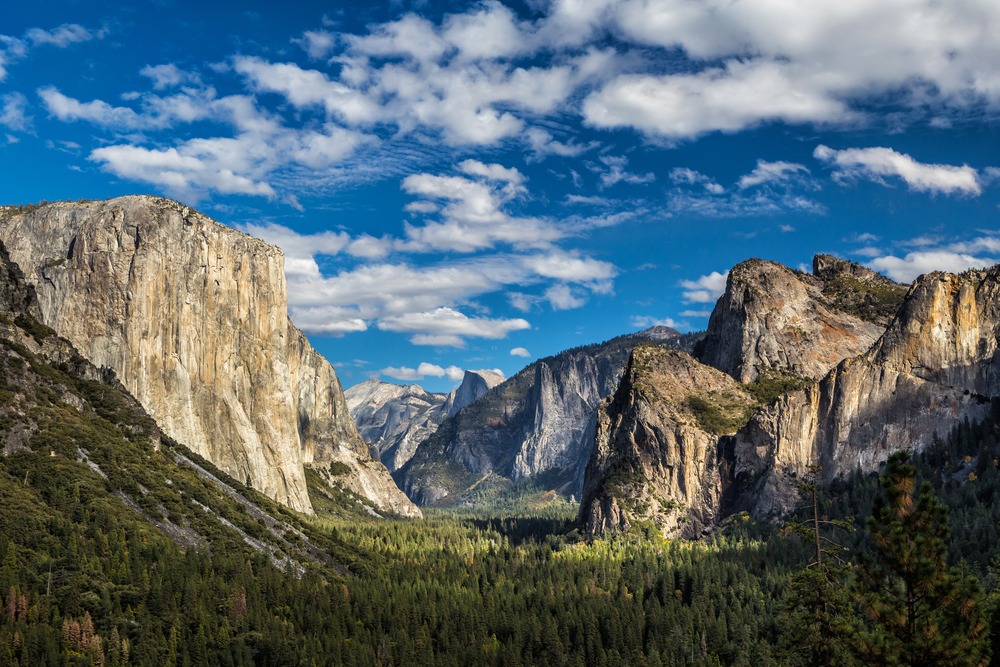 With the COVID-19 pandemic still affecting travel around the world, this summer is going to be another exceptional season to travel domestically and explore the most beautiful parts of the United States.  Luckily, there are plenty of wonderful options!
This time, we're talking about heading west to three of the stunning National Parks in California:  Yosemite National Park, Lassen Volcanic National Park, and Redwood National Park.  There are more National Parks in California worth seeing too, but we chose to focus this blog on those parks in the northern part of the state. 
Of these three National Parks in California, odds are you've at least heard of Yosemite and Redwood. But have you heard of Lassen Volcanic National Park? It's something of an undiscovered gem, and it is certainly worth every minute of the time it takes you to get there.  
There's no better choice for lodging than our nearby Select Registry Bed and Breakfast member properties, either. There are several of them located either near a major transportation hub, like San Francisco, or near one of these three incredible National Parks in California.  Travel to outdoor destinations is bound to be popular again this summer, so don't hesitate. Start planning your vacation now!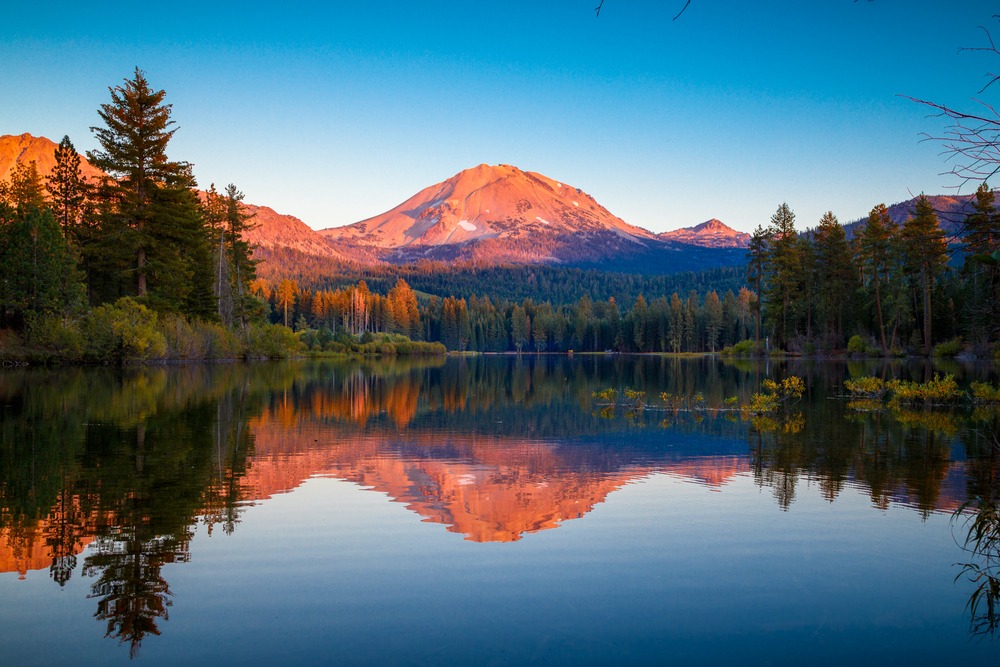 3 Amazing National Parks in California
Though there are actually nine National Parks in California, which is more than any other state, we don't have the space to feature them all. Instead, we've come up with a fun road trip possibility in northern California featuring three wonderful National Parks.  Though each of them is distinctly different in character, they all offer unparalleled opportunities for adventure.  
It would be easy to spend a week exploring just one of these amazing National parks in California, but we hope you spend a little more time exploring with us and staying at our luxury Select Registry Bed and Breakfasts along the way.
Lassen Volcanic National Park is a little-known park located about 3 hours north of Sacramento. The road to the park tends to open in late May or June, with peak travel season to this area lasting through September or early October.  
There is ample hiking throughout the park, and it's truly the best way to experience the wild beauty of this once-active volcanic area.  Depending on the hike you choose, you'll see hydrothermal areas, volcanic peaks, alpine lakes, mountain meadows full of wildflowers, wildlife, and so much more. Some of the most popular hikes include Bumpass Hell, Lassen Peak, Paradise Meadow, and the Devastated Area Trail. 
Bumpass Hell is the largest geothermal area in the park and features 16 acres of boiling springs and mud pots, steam vents, and fumaroles. There's an elevated boardwalk around all of the geothermal features, though, allowing you to safely enjoy your time there. The Devastated area is one of the park's most popular areas, named after the 1915 volcanic eruption of Lassen Peak that devastated the surrounding area.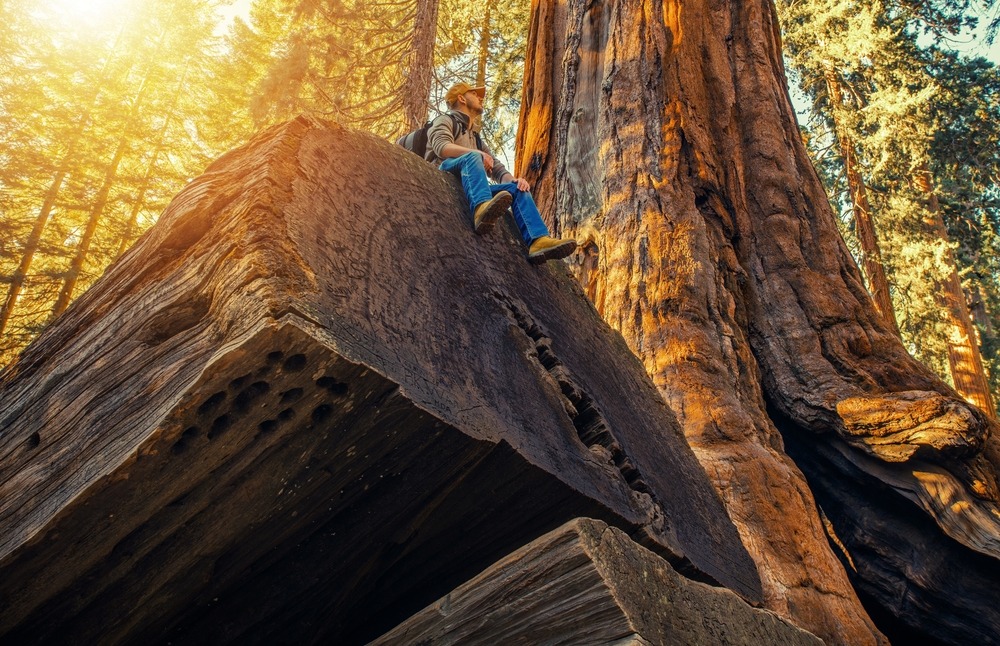 Home to the famous giant redwood trees known the world over, this is easily one of the most majestic National Parks in California, if not the world. It's true that this park is home to the tallest trees in the world, but it really is so much more than that.  
Redwood National Park is the perfect place to ponder the wonders of nature, as it offers vast swaths of prairies to explore, oak woodlands through which to wander, wild rivers to admire, and 40 miles of rugged Pacific coastline that will take your breath away. 
If you're short on time, the best way to experience Redwood National Park is via scenic drive.  There are several to take depending on what you want to see.  For coastal views, take Enderts Beach Road or Requa Road. To admire the massive trees, head to the Newton B. Drury Scenic Parkway, which takes you through the heart of old-growth Redwood forest. Bald Hills Road is also an incredible drive, taking you through wildflower meadows and redwood forest, before opening up to scenic coastal views. 
As with most National Parks in California and around the country, hiking is one of the best ways to experience Redwood National Park. The National Park Service has listed out some of the most popular hikes in the park, but some recommended hikes include the Big Tree Wayside Trail, Lady Bird Johnson Grove, Prairie Creek, Stout Memorial Grove Trail, and Fern Canyon Loop. 
Yosemite National Park
When it comes to National Parks in California, Yosemite National Park is probably the most iconic and recognizable.  Yosemite was first protected in 1864 and is best known for its waterfalls, dramatic cliffs and valleys, and beautiful wildflower meadows.  If you had to choose just one of the National Parks in California to visit, this should be it. 
Like the other National Parks in California, the story of Yosemite is a story best told by nature. Take the time to explore this park, learning about how it was shaped over time by glaciers, all while appreciating the tranquility of these rugged wildlands.  Due to its popularity and to keep crowd sizes manageable, reservations are required to visit Yosemite this year, so plan accordingly. 
There's so much to do in Yosemite (and all of the National Parks in California) that we can't possibly list it all here.  A few highlights include Yosemite Valley, Mariposa Grove, Crane Flat Area, and Hetch Hetchy Valley. Top waterfalls in the park include Bridalveil Falls (currently closed for renovations), Yosemite Falls, Sentinel Falls, and Horsetail Falls, though there are many others absolutely worth seeing.
There are, of course, many great hikes that will take you to these park highlights. As with the other National Parks in California we've mentioned here, hiking is one of the best ways to see and experience the true beauty of this incredible place. 
Whatever else it is you have planned this summer, we hope these National Parks in California are at the top of your list.  We also hope you'll make our Select Registry Bed and Breakfasts your home away from home. Nowhere else will you find the same dedication to hospitality and high attention to detail. Our Innkeepers are the best of the best, and they would all love the opportunity to share the very best parts of this country with you.
What are you waiting for? Browse our member properties below, and start planning your adventure to these sensational National Parks in California today!
Lodging Near Redwood National Park
A premier inn, the Carter House Inns, is an enclave of three magnificent Victorians perched alongside Humboldt Bay in Old Town Eureka.
The luxurious accommodations at Carter House Inns and the sumptuous dining at Restaurant 301 (considered among Northern California's best restaurants) set an indulgent tone for a marvelous visit to the giant redwood forests, rugged Pacific beaches, and all the other wonders of Northern California's Redwood Coast. The experience here is unparalleled.
Gingerbread Mansion is a romantic bed and breakfast often described by guests as the perfect fairy tale setting. It is located in the preserved historic town of Ferndale, Calif., and surrounded by the wild and majestic nature of California's Lost Coast. 
Inside the mansion, Victorian-themed rooms feature high ceilings, private baths, and decadent wallpaper. Some with fireplace, claw foot bathtubs, and fainting couches, and all the modern amenities you crave. 
Lodging Near Yosemite National Park
Courtwood Inn is a recently constructed log lodge. Each mini-suite has a Jason Microsilk hydrotherapy tub, double sinks, a Cal king bed, luxury linens, and a private outdoor deck, patio, or balcony.
Located in Murphys, aka "Queen of the Sierras," the quaint historic gold country town is known for its award-winning wines For the adventurous, there are lakes, hiking trails, cave tours, Calaveras Big Trees, plus winter skiing, all nearby.
Courtwood Inn is about 1 and a 1/2 hours from Yosemite National Park
Lodging Near Major Cities
An unforgettable experience from the vibrant gardens to the breathtaking California views, the Inn offers nothing less than the finest accommodations. 
Within minutes of the Inn are several secluded beaches, one-of-a-kind shops, hiking and biking trails in redwood forests, wine tasting venues, and amazing art galleries. It's a great place to start or end your trip in California. 
Churchill Manor, a historic and romantic Napa California bed and breakfast inn, is the perfect retreat for visits to the Napa Valley wine country. We're not too far away from San Francisco or Sacramento, either, which makes us a great place to begin or end your vacation.
Built in 1889 by Napa County's elite, the mansion offers a charming 19th-century ambiance for your next vacation.