Step Back in Time in Newport, RI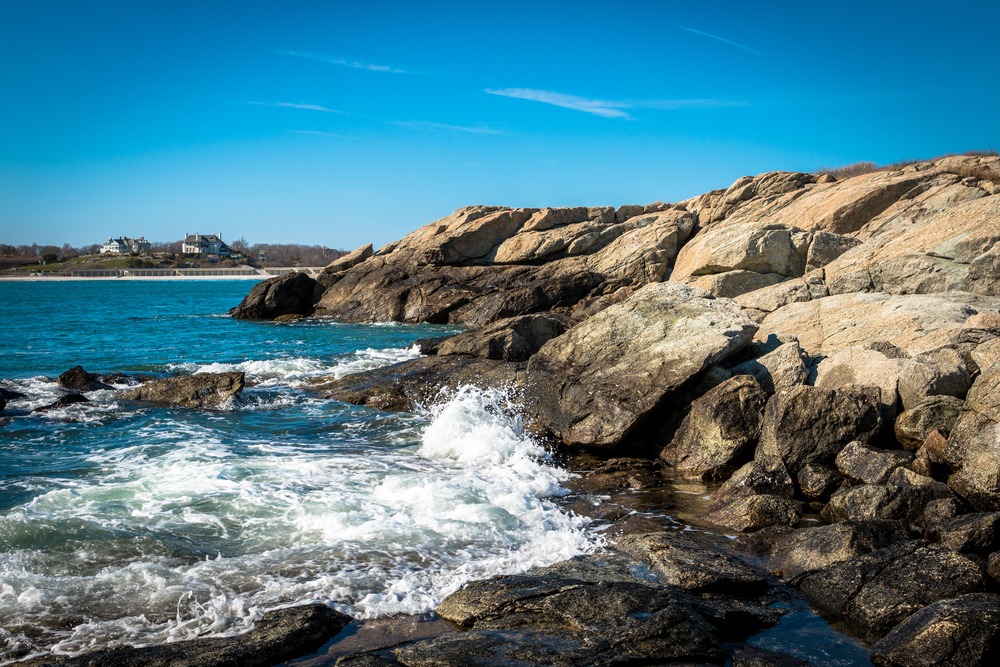 Some of the Newport Mansions – especially their stunning gardens – are open for tours this summer, though operations are still somewhat limited. A better way to view these gorgeous Gilded-Age treasures this year might just be to walk the 3.5-mile length of the famed Newport Cliff Walk, which is one of the most popular things to do in Newport RI. 
Newport RI is a charming town, located on Aquidneck Island on the beautiful Narragansett Bay. It's best known for the impressive Newport Mansions, of course, such as The Breakers, Marble House, Rosecliff, The Elms, and more. Of the mansions, only The Breakers, Marble House, The Elms' Gardens and Grounds, and The Green Animals Topiary Garden are open this summer. 
Newport is also a world-class sailing destination with beautiful beaches and exquisite restaurants and shops. Even with some of the mansions closed for the summer, Newport RI is an incredible place in which to relax, unwind, and explore this summer. In fact, it's here, on "the classic coast," where you'll find the slower pace of life provides a welcome respite from the chaos of everyday life. Nowhere is that more prominent than on the incredible Newport Cliff Walk.
The relaxed nature of Newport is also evident at our Select Registry Bed and Breakfasts, both of which are housed in historic homes and offer guests a quintessential slice of island living. There's nothing ordinary about our Select Registry member properties, and this summer is your chance to experience it firsthand. 
If you're ready to travel, browse our Newport Bed and Breakfasts below and get ready for the trip of a lifetime!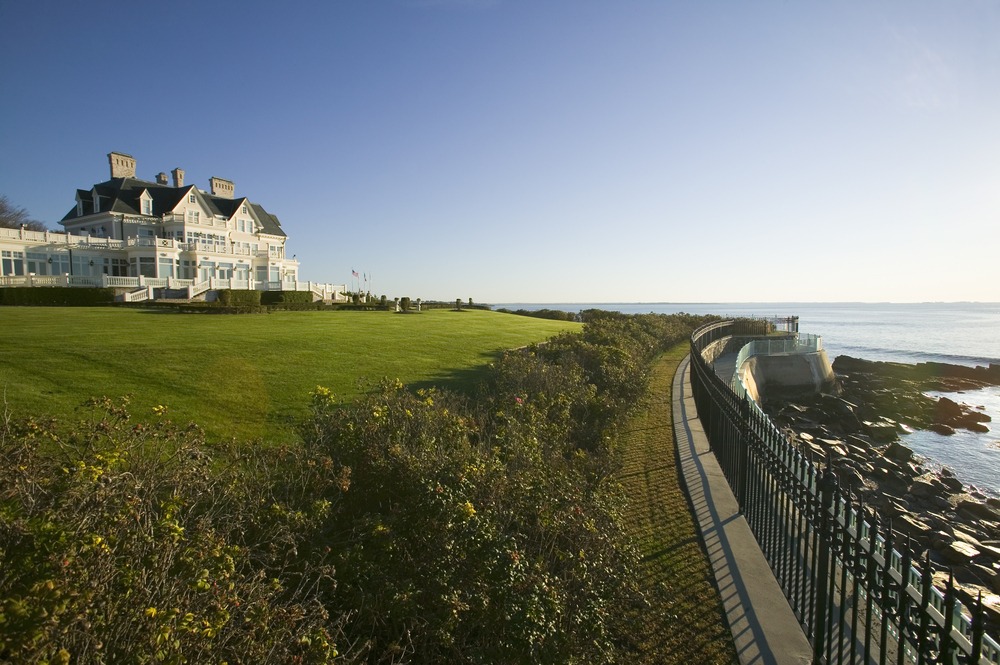 Explore the Newport Cliff Walk
The Newport Cliff Walk is one of the most popular attractions in the town of Newport, RI, which is saying a lot in a town filled with stunning views, Gilded-Age mansions, and so much more. It's here that you find the perfect marriage between Newport's Coastal beauty and the architectural legacy of the town's wealthy past. 
The Newport Cliff Walk, which was designated a National Recreational Trail in 1975, travels 3.5 miles along the eastern part of Newport's shoreline. The entire length of the Newport Cliff Walk takes about 2.5 hours to complete, but it usually takes longer as you stop to enjoy the sights along the way.
You can walk the trail end to end if you want, or you can choose segments and spread it out over a few days. The majority of the walk is easy and flat, with just a few sections of rocky or challenging terrain along the shoreline. 
On one end of the Newport Cliff Walk is the western end of Easton's or First Beach at Memorial Blvd., and it then continues all the way to Bailey's Beach at Bellevue Avenue.  There are major exits along the way at Narragansett Ave., Webster St., Sheppard Ave., Ruggles Ave., Marine Ave., and Ledge Rd.
Highlights you'll see along the Newport Cliff Walk, aside from gorgeous ocean views, include: 
40 Steps at Narragansett Avenue. 
Ochre Court (part of Salve Regina University)
The Newport Mansions of The Breakers, Rosecliff, Marble House, and Beechwood, along with Rough Point (Doris Duke's home).
If you do choose to walk the entire length of the Newport Cliff Walk at one time, you can either turn around and walk the 3.5 miles back to where you started or ride the RIPTA Trolley back. It costs just $1.75 per person and runs year-round, making a few stops along Bellevue Avenue along the way.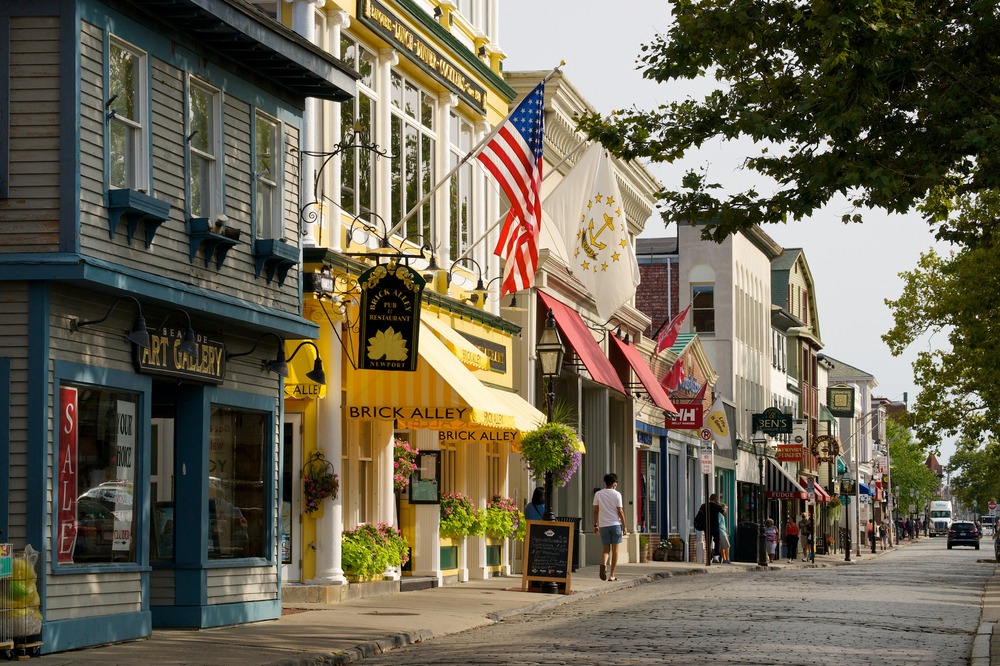 More Things to do in Newport RI
Though we'd put the Newport Cliff Walk at the top of any "to-do" list, there are so many more things to do in Newport RI worth mentioning!
Here are some of our favorite things to do in Newport RI: 
Whether a long and romantic walk along the Newport Cliff Walk is in your plans or not, you'll want a beautiful and welcoming place to put your feet up at the end of the day. Our Select Registry Bed and Breakfasts, highlight below, have all passed a strenuous inspection and offer exceptional hospitality and service.  Don't just book a room; Select your getaway!
The Francis Malbone House Inn
Built in 1760 for shipping merchant Francis Malbone, our historic inn was designed by famed Newport architect Peter Harrison who also designed Newport's famed Touro Synagogue and Redwood Library.
Located along Newport's harbourfront, The Francis Malbone House Inn is tastefully appointed with antiques and period furnishings. Enjoy afternoon tea or gourmet breakfast in our manicured garden or spacious dining room. The Inn is a proud designee on the National Register of Historic Properties.  The inn is Newport's only Five Star Diamond award-winning property.
Hydrangea House Inn Bed and Breakfast
This 1856 property was constructed by the noted Newport architect, Dudley Newton. This Newport, RI bed and breakfast property is recognized by the Rhode Island Historical Society for its architectural details and uniqueness. The inn was completely remodeled & redesigned in the winter of 2004/2005.
Guest suites at the bed and breakfast in Newport, RI are very large and have jacuzzi spa tubs, fireplaces, flat-screen televisions, free internet service, two-person showers, and steam baths, and free long-distance telephone calling in the United States. The entire inn is a free WIFI zone.