Hit the Beach in New Jersey!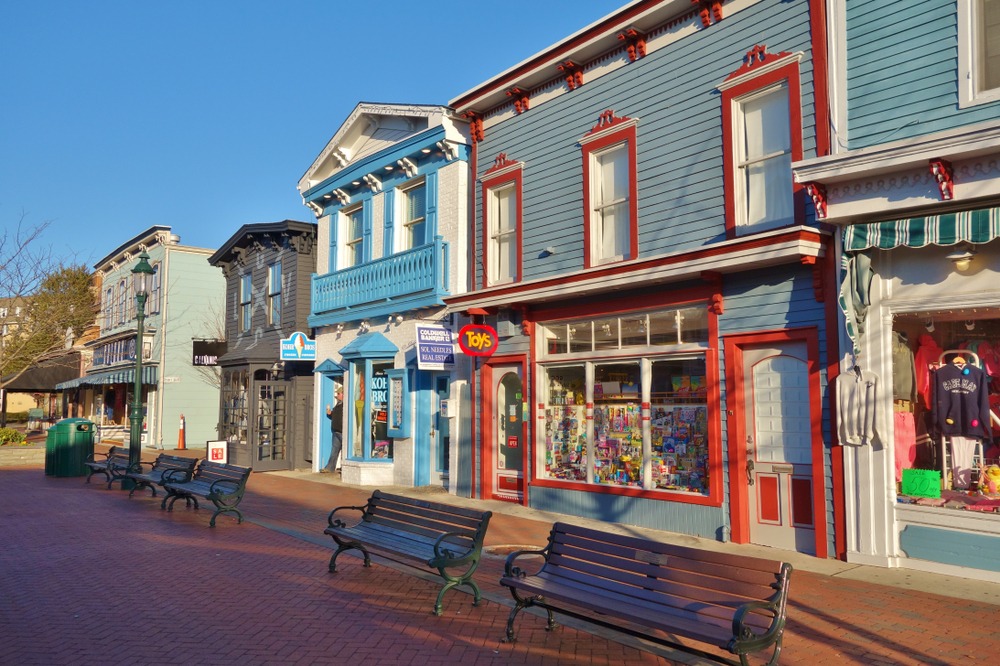 Cape May, known as the original seaside resort, is an incredible destination for your summer vacation. Not only is this seaside town beautiful, but there are plenty of things to do in Cape May as well.
Visiting Cape May is anything but a disappointment.  The entire city is listed on the National Register of Historic Places and is particularly well known for its well-preserved Victorian architecture.  While the town itself is delightful, there are many more things to do in Cape May, including spending time on the pristine beaches, exploring the boardwalk, dining out, and relaxing away from the busy din of city noise. 
Cape May is located at the southern tip of New Jersey's Cape May Peninsula and is only about 90 minutes from Philadelphia, about 2.5 – 3  hours from Baltimore and New York City, and around 4 hours from Washington D.C. 
Once here, you'll find two incredible Select Registry Bed and Breakfasts to choose from, each of which offers a safe, clean getaway dedicated to excellence in hospitality. Book your getaway now, and come enjoy all of these great things to do in Cape May this summer!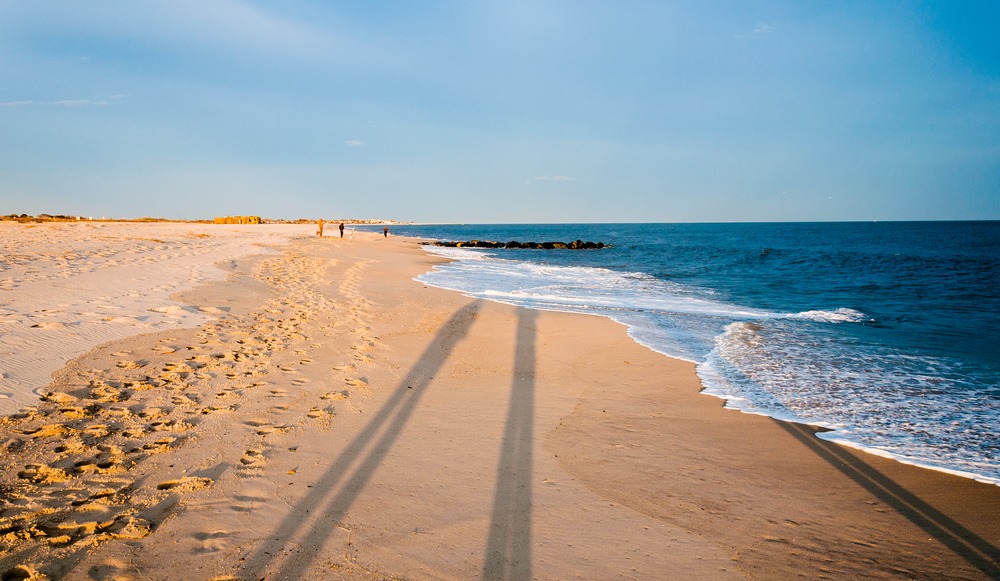 10 of the Best Things to do in Cape May
No trip to Cape May would be complete without a trip to area beaches, of course.  Cape May is home to 130 miles of coastline, after all.  Along the coastline, you'll find plenty of pristine beaches protected by barrier islands, and bays dotted with lighthouses, colorful fishing villages, and beautiful vistas. However, there are so many more things to do in Cape May than just relax at the beach!
While we expect travel to be busier this summer than last, we do still expect domestic travel to outweigh international travel.  Luckily, we have so many great destinations to consider just like this one. We'd love it if you'd join us on an adventure this summer, anywhere you can find a Select Registry Bed and Breakfast.  If you happen to find yourself in New Jersey, here's a list of our favorite things to do in Cape May.
There are a lot of things to do in Cape May.  Are you wondering where to stay? Get acquainted with all of the great things to do in Cape May on one of the historic trolley tours through town.
Head out on the water and enjoy a day of Whale & Dolphin watching aboard the Cape May Whale Watcher. It's one of the most popular things to do in Cape May, aside from relaxing at the beach.
Walk the promenade at Cape May, the perfect place for an afternoon walk or bike ride when you want to take a scenic break from the beach. 
Visit the Emlen Physick Estate, a stunning 1879 Victorian Mansion-turned museum. 
Enjoy a sunset at the aptly named Sunset Beach.  Get there a bit ahead of sunset, though, so you can search for some of the famous Cape May Diamonds, which are polished quartz that washes up on the sand. 
Do some shopping at the Washington Street Mall, which is an outdoor mall spanning 3 city blocks.
Enjoy an afternoon of wine tasting at the Cape May Winery. There are also some great breweries and distilleries in the area worth checking out. 
Take in the breathtaking views from the historic Cape May Lighthouse, which is located at Cape May Point State Park. 
Bird enthusiasts won't want to miss Cape May Bird Observatory, which has been called the "birding migration capital of North America." Spring and fall are the best times for bird migration, though it's always a great place to visit, with plenty of wonderful events planned throughout the year. 
One of the more unusual things to do in Cape May is to ride the Cape May Lewes Ferry over to Deleware and explore Rehoboth Beach and the surrounding area.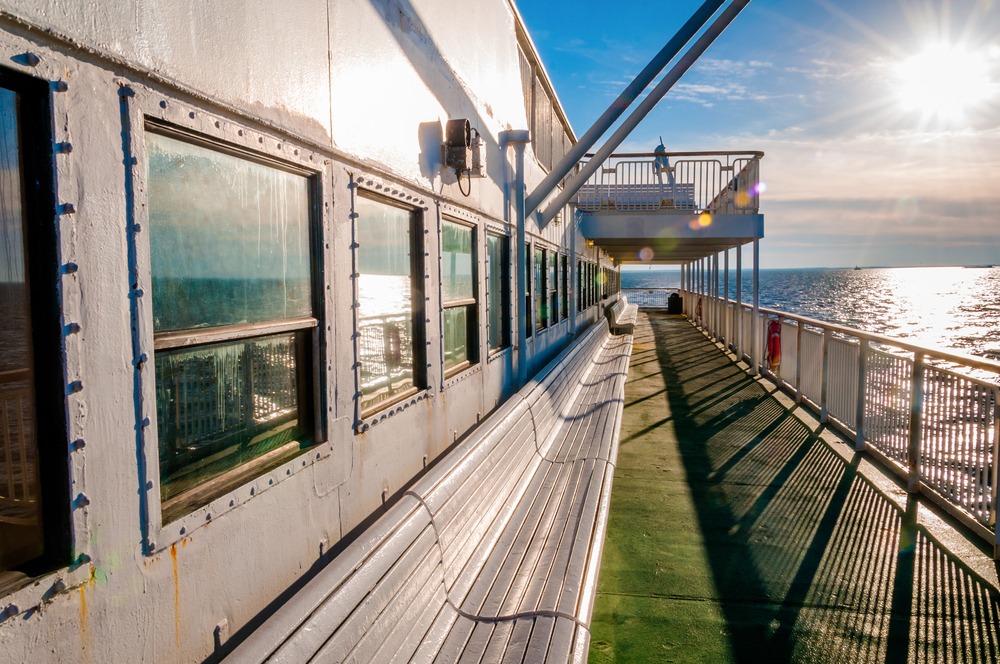 Ride the Cape May Lewes Ferry
Riding the Cape May Lewes Ferry may not be an obvious choice of things to do in Cape May, but we think it's worth adding to your list! The ferry takes cars and passengers 17 miles across Deleware Bay from Cape May to Lewes, Deleware, which is just 30 minutes from another popular beach getaway town, Rehoboth Beach. 
The trip takes about 90 minutes one way. While it's a fun day trip to make and a nice relaxing way to cross the bay, it's also a time-saver for travelers seeking to avoid I-95 from Washington D.C.  Along the journey, you'll enjoy historic lighthouses, scenic harbors, unique shorebirds, and quite possibly a dolphin (or several!).  
Once you're in Deleware, there are a few things near Rehoboth beach, including the town itself, worth seeing.  They include: 
Prime Hook National Wildlife Refuge, which encompasses more than 10,000 acres and is an important stop for migratory birds. 
Cape Henlopen State Park, which overlooks where Deleware Bay meets the Atlantic Ocean. There's also a historic World War II fort here. 
Delaware Seashore State Park, just path Rehoboth Beach, is a wonderful place for swimming, kayaking, fishing, boating, hiking, and more.  
At the end of your day, you can either return back to enjoy more fun things to do in Cape May, or you can stay overnight at the Select Registry Bed and Breakfast in Rehoboth Beach. 
Cape May Bed and Breakfasts
The Mainstay Inn was originally known as "The Clubhouse," a 19th-century pleasure palace, where gentlemen gathered in an elegant setting for gambling and other amusements. Since 1976, visitors have been able to enjoy the same grand spaces, with fourteen-foot ceilings, and museum-quality antiques.
The twelve spacious guestrooms are furnished with splendid antiques, much as they were in the 19th century, but now all have private bathrooms with tub and shower. Guest in the Inn and Cottage enjoy a delicious breakfast each morning, and there is an afternoon happy hour.  We give you everything you need to enjoy a day at the beach, too. 
The Queen Victoria Bed and Breakfast
Welcoming guests since 1980, The Queen Victoria offers rooms and suites furnished with fine antiques and handmade quilts. The decor is uncluttered, with great attention to detail and many thoughtful extras. Choose from thirty-four unique, inviting, and spacious rooms and suites, all with private baths.
The Queen Victoria is conveniently located in the heart of Cape May's historic district, one block from the Atlantic Ocean, with tours, shops, and fine restaurants. For your true Victorian enjoyment, fifty rocking chairs fill porches, gardens, and a rooftop sundeck. A wicker swing takes you back to a quieter time.
Rehoboth Beach Bed and Breakfast
The Bellmoor Inn & Spa is a resort hotel offering an upscale lodging experience in Rehoboth Beach Delaware, with a variety of fabulous luxury hotel features and unique lodging amenities. Enjoy peace and relaxation in our spacious guestrooms and suites and take advantage of our elegant, beachside accommodations that are the ideal lodging option for family vacations, romantic weekend getaways, and corporate retreats.
The Bellmoor Inn & Spa features a central location near the best attractions, beaches, museums, entertainment, shopping, dining in Rehoboth Beach, and our casual, yet elegant, atmosphere, friendly staff, and unique vacation packages make The Bellmoor the ideal hotel choice in Rehoboth Beach.