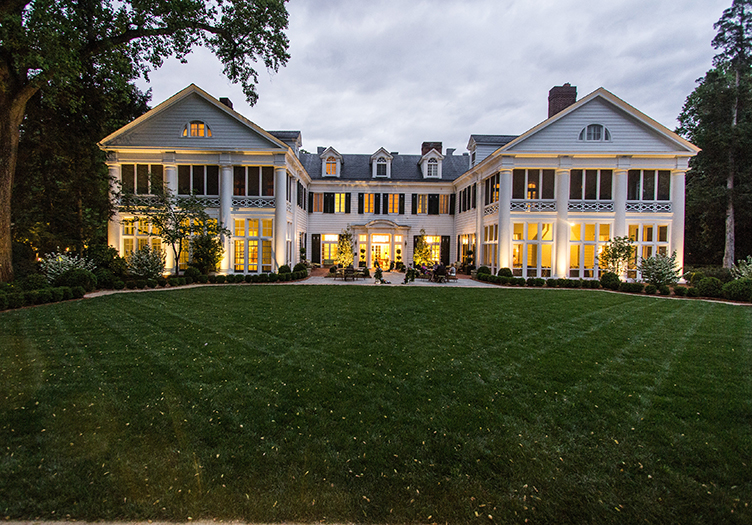 Manors & Mansions as Bed and Breakfasts & Inns
The Manor & Mansion Experience
Do you dream of one day having a massive home with manicured grounds and an attentive staff that caters to your every whim? If so, you're in luck! Select Registry has plenty of mansions to stay in. With sweeping staircases and fragrant gardens, these large, luxurious properties offer the finest of everything, impressing even the most distinguished travelers. Read on to learn more about the amenities and service you'll experience when you stay in a Select Registry mansion.
Culinary Experiences
If you want to live like a king, you need to eat like a king! One of the best parts about staying in a stately Select Registry property is the food. Most offer a daily breakfast comprised of savory egg dishes, sweet pastries, fresh fruit, and coffee. In the evening, enjoy complimentary wine and hors d'oeuvres on the terrace or patio. You may even choose to stay in a mansion with a restaurant or bar. In addition to convenient onsite options, nearly all of our properties are surrounded by fine dining establishments. Indulge in local cuisine at one of the area's best eateries before retiring to your lavish room. After all, feeling full and satisfied is the key to a peaceful night's sleep!
Amenities
Excellent cuisine is just one of many amenities available to guests. In between adventures, come home to a classically decorated room filled with antiques, fine furnishings, and old oil paintings. You can curl up by the window with a good book or sip a glass of wine in front of a crackling fireplace. Mansions and manors also boast attentive staff that take luxury to the next level. Ask about in-room extras like massages, flower bouquets, and boxes of chocolate. Or, request a bottle of champagne upon your arrival. When you stay at a Select Registry mansion, everything you need is right at your fingertips.
Make Memories
Guests seeking a once-in-a -lifetime vacation experience will appreciate the thoughtful touches found in our elegant and timeless properties. Whether you're visiting for your honeymoon, anniversary, birthday, or another special occasion, staying in a mansion will leave you with priceless memories. It's the perfect excuse to dress up and leave your worries behind! Ask your innkeeper for recommendations for things to do onsite and in town. Then, pack up your camera and get ready to capture each special moment.
Our Favorite Places to Stay
From historic Southern estates to posh New England residences, Select Registry's manor and mansion properties exceed guest expectations. These regal homes impress in construction and detail, often with a great deal of history and local flavor. Best of all, the owners and staff are dedicated to providing a truly elegant experience. Don't stay at another generic chain hotel; enjoy life in the lap of luxury when you travel. Browse our accommodations below and find your perfect property today. We can't wait to hear about your stay!