A Select Registry "Inn"sider's Feature
Questions often surface regarding bed and breakfast tipping etiquette. Everyone likes to feel appreciated, and your innkeepers are no exception. When they go out of their way to be accommodating, it often feels as though you're staying with family. Upon stepping through the doors of their property, the staff greets you with a smile and a big warm welcome. They may even have complimentary snacks and beverages to help curb your appetite after a long day of traveling. They put so much effort into everything from your immaculately tidy room to the presentation of their freshly prepared breakfast. Share the same level of thoughtfulness by leaving a tip to show your appreciation of their hard work.
Select Registry's Bed and Breakfasts boast the most considerate and attentive innkeepers and staff. Maybe you're in search of a relaxing spa atmosphere. Perhaps you'd prefer a stay in a historic home. Our B&B properties cater to a wide range of experiences. Innkeepers share their best-kept secrets in regards to their favorite spots to see the sunset or the best hole-in-the-wall restaurant. They are the ultimate travel experts in their areas. Many find joy in bestowing their knowledge upon guests. Their eagerness to please is worthy of a monetary gift of gratitude. Are you wondering whether you should tip during your stay at a B&B? Our answer is yes!
Why Tipping is Essential to Bed and Breakfast Etiquette
Admire the Attention to Detail
Bed and Breakfast properties vary significantly in size. Some might be small homes with just a handful of bedrooms and one innkeeper who sees to everything. Others boast dozens of rooms and cottages and require more staff on duty at one time. There is one thing that remains the same throughout B&B experiences. Innkeepers employ an unparalleled attention to detail in everything they do.
Do you notice a subtle hint of lavender that fills each room? Does your housekeeper make the bed every day while you're out exploring? Can you tell that the staff prepared breakfast fresh, from scratch, and with local ingredients? All of these subtle details indicate the amount of time the innkeepers spent envisioning your experience. So much thought, planning, and care goes into executing the perfect stay for their guests. It makes sense not to let their hard work go unnoticed.
Acknowledge Their Hard Work
Staying at a bed and breakfast is an intimate experience that allows guests to feel comfortable away from home. One of the many pros of staying at a B&B is the personalized service that innkeepers work hard at providing for their visitors. Who doesn't like being acknowledged for the hard work they put into their career? Take the time to recognize how much time and energy went into perfecting the niche atmosphere of the B&B.
Often, the innkeeper takes on many roles. Don't be surprised if they are also the chef, wedding planner, valet, and groundskeeper on duty. Take this into consideration if you're contemplating whether or not to tip the bed and breakfast staff. Even if they don't accept tips, chances are they'll appreciate the thought!
Appreciate the Hospitality
Not only do innkeepers and B&B staff work hard to make your stay dream-worthy, but they also go the extra mile to ensure you feel welcome in a new town or city. Between offering thoughtful suggestions on thrilling outdoor adventures, exquisite restaurants, and stunning art galleries, they also provide in-house amenities that compare to the comforts of home. While tips aren't always required, think about whether or not the staff made a positive impact on your stay. If the answer is yes, leave a modest tip along with a thank you note to show your appreciation.
In What Situations Should You Leave a Tip?
Sometimes it may not be necessary to leave a monetary token. In other instances, the person providing you with a service may be expecting some sort of compensation. Consider the following situations in which you should most likely leave a tip:
Definitely tip housekeeping if they are tidying your room each day.

If the bed and breakfast has an on-site restaurant, leave a tip for your server.

Some bed and breakfasts offer spa services. Be sure to tip your massage therapist!

Tip the valet if they offer that service.

Sometimes innkeepers will leave an envelope in your room as a subtle reminder to leave a tip! In this case, the tip is definitely welcome!
How Much of a Tip Should You Leave?
How much of a tip to leave depends on the service provided and how much you spent! For dining or spa services, it is safe to say that those offering the service expect at least a 20% tip. For valet and room services, leave anywhere from $2-5 (or more, if you're feeling generous). In some cases, tips are not expected by the innkeeper. Sometimes at a smaller bed and breakfast, the owner does not expect you to leave a tip, or they will include gratuity in your bill. If you're unsure, it doesn't hurt to ask!
Stay in a Select Registry Bed and Breakfast
If you have any more questions in regards to bed and breakfast tipping etiquette, keep in mind that it's better to ask than assume. It doesn't hurt to acknowledge the hard work that innkeepers put into making your stay one for the books! Select Registry's bed and breakfasts boast phenomenal hospitality, and they capture the essence of the locations in which they reside. You deserve the trip of a lifetime our properties guarantee an incredible experience that you'll remember for the rest of your life. Travel anywhere from California and Texas to the Carolinas, and New England and chances are a Select Registry property awaits your arrival! Some of our bed and breakfast properties include:
The Queen Victoria Bed & Breakfast Inn in Cape May, New Jersey: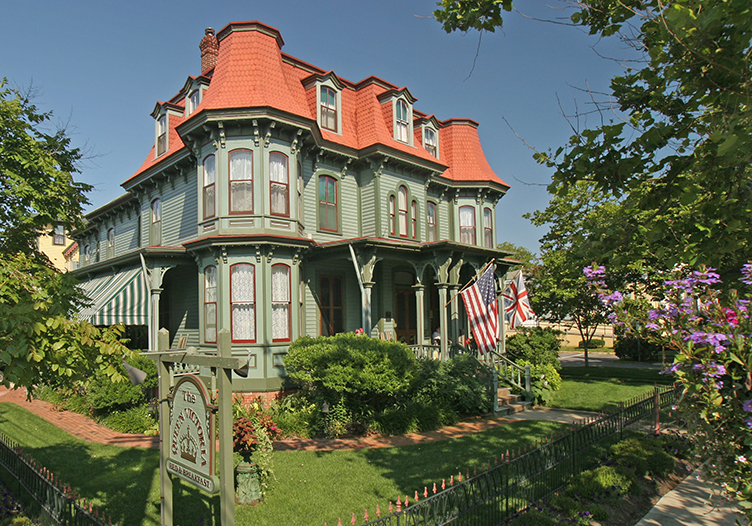 Known as one of the United States' most famous bed and breakfasts, this unique Cape May property boasts elegant decor, warm hospitality, and dozens of thoughtful amenities. Each of the thirty-four rooms is furnished with antiques and handmade quilts. Peruse lush gardens and rock back in forth in wicker rocking chairs on the porch. You'll feel right at home in this inviting space and be a stone's throw away from all the best things to see and do in the area.
Murphin Ridge Inn Bed & Breakfast in West Union, Ohio: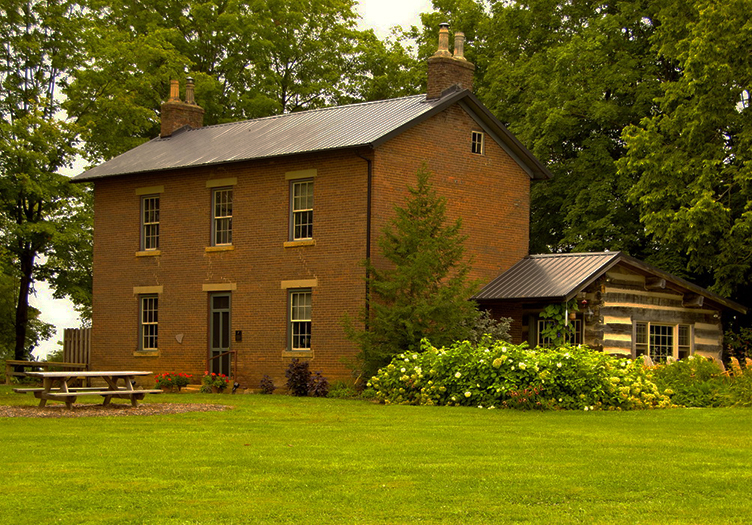 This prize-winning bed and breakfast sits on 142 acres of land in Ohio. Stay in one often spacious rooms that boast amenities like fireplaces, porches, whirlpool tubs, and more. One of the most unique features of this property is the handmade furniture created by a local artisan, David T. Smith. Look out and take in views of the Appalachian foothills and count the stars in the night sky.
Take some time away from reality and give yourself the vacation you deserve. Embark on your next big adventure and cross some items off your bucket list. Treat yourself to the personalized experience of staying in a one-of-a-kind bed and breakfast. The getaway of your dreams beckons. What are you waiting for?