Hit the Beach With Us This Summer!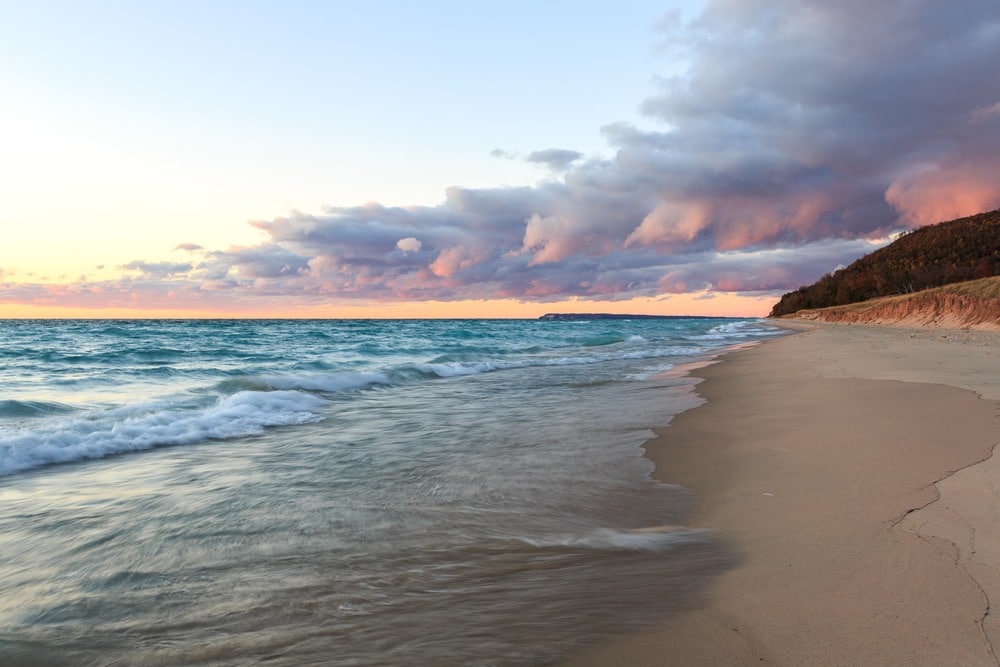 While coastal beaches, both on the East and West Coast, tend to get a lot of focus, there are plenty of other beaches worth considering around the country, too.  Take, for example, this well-curated list of the best beaches in Michigan!
Much of the upper Midwest, including Michigan, is dotted with cute beach towns thanks to their proximity to the Great Lakes.  Michigan itself is surrounded by Lake Michigan in the west Lake Huron in the east, and Lake Superior along the  Upper Peninsula. At 3,200 miles of land along the lakes, Michigan comes in second only to Alaska in terms of coastline. 
This summer, pack up and head to the best beaches in Michigan for an unforgettable getaway.  While you're there, take the time to explore the many charming coastal towns along the way.  There are several Select Registry Bed and Breakfasts located near some of the most popular beaches, too, so your choices for lodging will be easy.  
No other hotels, Bed and Breakfasts, or Inns boast the same level of service and quality assurance that Select Registry offers.  Choose to Stay Select this summer, and get ready to have some fun in the sun!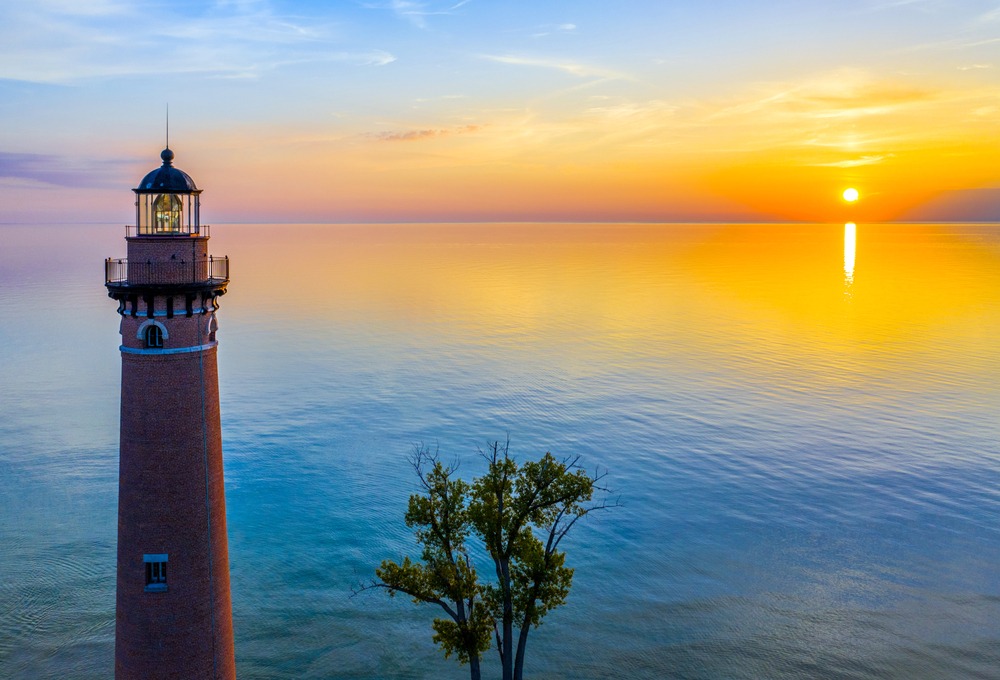 6 of the Best Beaches in Michigan
With 3,200 miles of shoreline, it probably comes as no surprise to you that Michigan is home to some truly breathtaking beaches.  We've taken our time to research the state, and have included a list of the best beaches in Michigan below, starting from in the south near Saugatuck and ending on the eastern shore of Michigan in Oscoda. 
This beach, located at Grand Haven State Park, is one of the best beaches in Michigan for kiteboarding and surfing.  It's about 45 minutes north of Saugatuck on Lake Michigan.
If you're looking for a hidden slice of beachy paradise, this is the place for you. Silver Lake Sand Dunes isn't necessarily easy to access, but it's definitely one of the best beaches in Michigan, and therefore worth the effort. It's located midway between Saugatuck and Traverse City. 
Here, you'll find 60 miles of one of the best beaches of Michigan, just outside of Traverse City. The beaches are punctuated with incredible sand dunes and offer a scenic place to spend the day. There are a number of places from which to access the beach, but we recommend those at Platte River Point, Tiesma Road, Peterson Road, and Esch Road. 
The South Island Manitou Lighthouse is located within the park, too.
Located on the Old Mission Peninsula near Traverse City, offers up some of the clearest water around, which also makes it one of the best beaches in Michigan. It's a great place to escape the larger crowds that you'll find at the beaches in Traverse City itself. 
Enjoy the warm waters and scenic views at Mackinaw City Beach on the northern tip of Lake Huron. It's a little out of the way of our Select Registry Bed and Breakfasts but definitely worth the trip, especially if you plan to visit the charming world of Mackinac Island. It offers an exceptional view of the Mackinac Bridge.
Negwegon is a true hidden gem – even its entrance can be hard to find!  That is part of what makes it one of the best beaches in Michigan, though, apart from its scenic beauty.  It's located on the shores of Lake Huron near Oscoda. 
More Great Beaches in Michigan
We've not included any of the incredible beaches on Michigan's Upper Peninsula, notably because there are no Select Registry properties nearby.  However, that doesn't mean there aren't great beaches there.  In fact, two of the best beaches in Michigan are located on the Upper Peninsula.  If you have time to swing up north during your vacation make sure to head to Twelve Mile Beach on Lake Superior, which is in the Pictured Rocks National Lakeshore, and beaches in Manistique on Lake Michigan.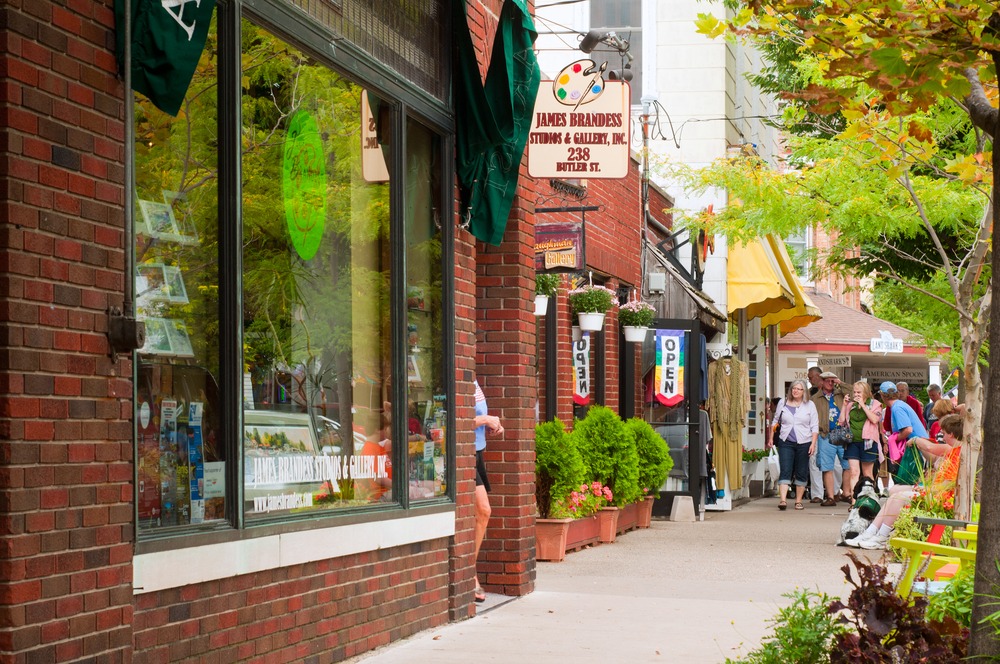 Beach Towns Worth Exploring
This summer, having the opportunity to explore some of the best beaches in Michigan might just be enough to kick your travel planning into high gear.  If it's not, though, we hope to entice you by highlight a few of the beach towns you'll encounter along the way. 
Michigan's beach towns are not just beautiful, but they are fun! It's here that you'll find independent boutiques to browse, local flavors to enjoy at restaurants, plenty of breweries and wineries and which to kick back and relax, and, of course, all the scenic beauty you crave.  
Saugatuck is a charming city located in western Michigan. Apart from being home to what Condé Nast Traveler refers to as one of the "Top 25 Beaches in the World," it also offers visitors beautiful scenery, unusual stores, and a thriving arts scene.
There are great restaurants in Saugatuck, along with a number of wineries, breweries, and distilleries. 
Traverse City is one of the most popular coastal towns in all of Michigan. Apart from being near some of the best beaches in Michigan, Traverse City also has a historic downtown worth exploring.
Get outside the city, and enjoy wine tasting at one of the local wineries, or take a scenic drive viewing historic lighthouses along the way. There are endless opportunities for summer fun in this incredible town. 
Located at the tip of Michigan's Lower Peninsula, Mackinaw City is the gateway to Mackinac Island and is where Lake Huron meets Lake Michigan. On Mackinac Island, enjoy the slower pace of life (where no cars are allowed), and explore the quaint shops and natural attractions to your heart's content. 
If you're looking for a destination rich in outdoor recreation, you've found it in Oscoda.  While some of the best beaches in Michigan are nearby, this area also offers plenty of pristine waters for kayaking and paddleboarding.  Oscoda is home to Au Sable River, which is considered to be some of the best water for these activities. 
Are you ready to see these incredible towns and the best beaches in Michigan?  So are we!  Browse through our Select Registry properties in this wonderful area below, and let's start planning your adventure.
Michigan Bed and Breakfasts
The Hotel Saugatuck, one of Michigan's Historical Landmarks, invites you to leave behind your tensions and stressful schedules, and join us on the Coast. Located at the gateway of Saugatuck's Historic District, we are just a short walk to downtown Saugatuck and Douglas, where you will find many unique shops, art galleries, and fine dining establishments.
Our redesigned luxury 18-room bed & breakfast offers the ultimate in guest service, modern comfort, and amenities unlike any property in the area, along with gourmet breakfast and tempting desserts delivered to your room. 
Our luxurious Inn is the perfect place to enjoy a relaxing retreat, celebrate your most special occasions, or get out and enjoy all the beauty and fun that Northern Michigan has to offer. Black Star Farms, 15 minutes outside of Traverse City, is a unique 160-acre winery destination that features a remarkable Inn, vineyards, equestrian facility, winery, and tasting room, and distillery.
Our winery and distillery produce some of the most sought-after and awarded Michigan wines and spirits. Casual and upscale farmstead cuisine are available seasonally at Hearth and Vine and year-round at the Inn. 
Step into an era of unparalleled graciousness at Stafford's Bay View Inn. Stafford's Bay View Inn is just a short drive from the most popular Northern Michigan attractions, such as Mackinac Island and the glorious Upper Peninsula. You can tour area scenic and historic gems, or enjoy a variety of outdoor activities.
We look forward to treating you and your guests to the grace and tranquility of the Victorian Era. We have lovingly restored our inn to reflect that period style and are continuously upgrading our amenities and services. 
Huron House Luxury Bed & Breakfast
The Huron House invites you to experience our romantic inn. Guests enjoy glorious sunrises, romantic moonrises, quiet walks on the beach, and exceptional amenities, including private hot tubs & decks, fireplaces, and more, all while an attentive staff ensures seclusion and privacy for an intimate getaway.
If that doesn't sound tempting enough – we also provide a sumptuous full breakfast prepared by our "Chefs," delivered to your room each morning, and to cap off your evening, a homemade, delicious dessert delivered, as well.