Sink into These Florida Beaches!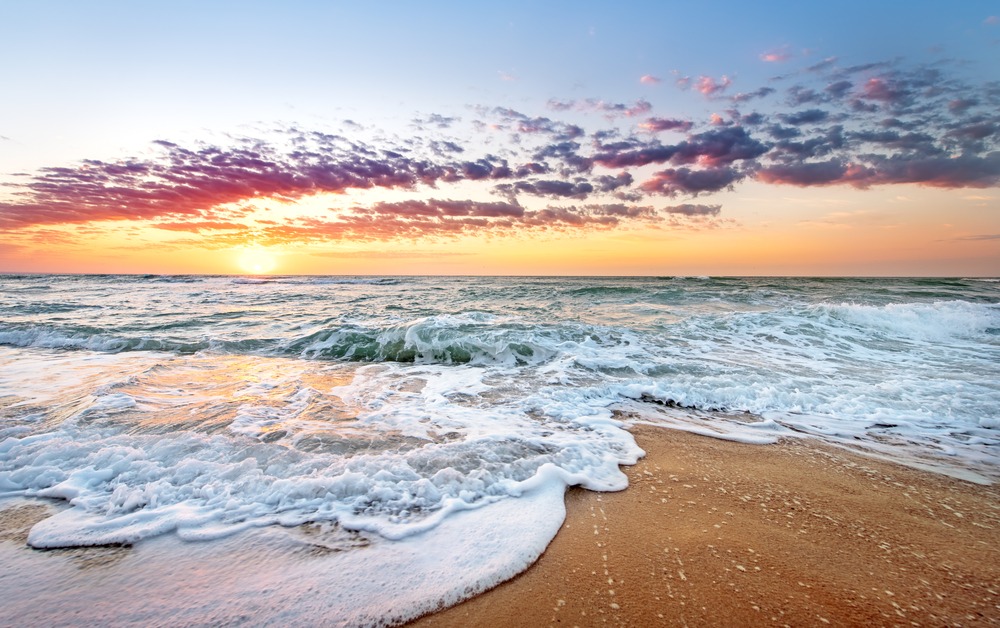 Have you been finding yourself dreaming of a warm-weather getaway to the beautiful Florida beaches?  So have we – and we think this spring presents us with a great opportunity to shake off that cabin fever that may be building and make our dreams a reality.
While much of the country is still mired in cold, wintry weather and eagerly awaiting the arrival of spring, which, thankfully, isn't too far away, our friends in Florida are enjoying their seasonably warm weather and beautiful natural surroundings.
Though we know travel can be tricky right now, given the COVID-19 pandemic still impacting major localities around the country, we do think this spring presents us with a wonderful opportunity to get out for a much-needed vacation – perhaps to some of these beautiful Florida beaches –  if you're able and willing to do so. If not quite yet, then we hope soon we'll all be ready to travel and appreciate the many sensationally beautiful destinations around the country!
There are quite a few Select Registry properties in the sunshine state, many of which can be combined into one incredible trip as you explore the different personalities along the Florida Coast.  Which Florida beaches will you visit in 2021?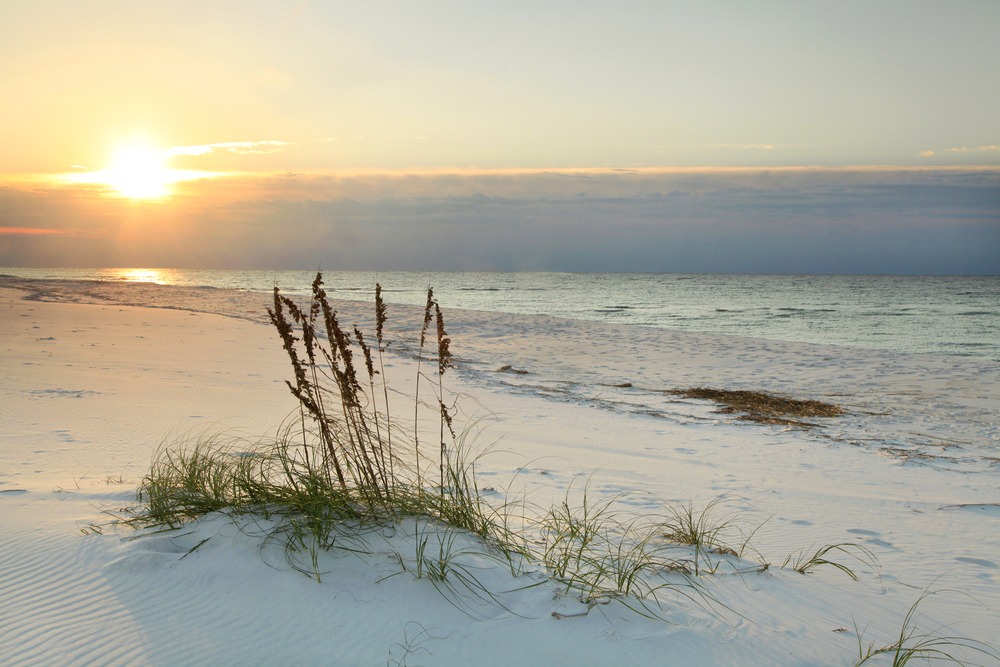 4 Places to Find Great Florida Beaches
There are so many Florida beaches to choose from – and, truthfully, it's kind of hard to go wrong.  Provided you have plenty of warm, soft sand to sink into and beautiful views of the Florida Coast to enjoy, odds are you'll enjoy a spectacular getaway.  
That being said, there are some Florida beaches that are truly special and worth planning your trip around.  Combine your visit to several of the top Florida beaches by visiting multiple Select Registry properties, and you have a dreamy getaway in the making!
Whether you want to lounge seaside with your favorite novel, splash around in the gentle surf, get out on the water for some boating or fishing, or just admire the beautiful natural surroundings, the Florida beaches are ready and waiting. 
Below, we've outlined what we think are 4 of the best places to visit and enjoy some time at the beach- and, of course, they're all located near a Select Registry property or two!
Amelia Island
Amelia Island is an unbelievably beautiful destination in which to vacation.  The island is home to some of the most beautiful Florida beaches, too, along with plenty of that old-world charm Florida is so well known for.
Situated about 30 miles northeast of Jacksonville, Amelia Island features 13 miles of beaches, including Amelia Island State Park.  If you've always wanted to ride a horse through Florida's gentle surf, this is a great place to do it! At the northern tip of the island is the popular Fernandina Beach, 
Key West
Just like Amelia Island, Key West has been noted as a stunning destination for a beach-focused vacation. Here, you'll find that dreamy, relaxing vacation you've been looking for, with plenty of beautiful Florida beaches to enjoy while you're there.
If you're visiting Key West, we highly recommend you make the trip out to Dry Tortugas National Park, which is composed of seven small islands about 70 miles west of Key West. You can only get there by seaplane or boat, but it's more than worth the trip!
The park spans 64,000 acres. The beaches here are remote and pristine, and the waters off the coast offer some of the best snorkeling in the area, as well as great for birdwatching, not to mention the chance to visit the famed Fort Jefferson.
St. Augustine
There are a number of popular and beautiful Florida beaches near the historic city of St. Augustine, not least of which is St. Augustine Beach itself.  In total, there are actually 42 miles of beach near St. Augustine, which makes it a great destination if you're looking to combine a bit of city fun with some relaxing on the beach!
If you're looking for a pristine and quiet beach experience, head to Anastasia Island, the home of St. Augustine Beach and Anastasia State Park.  The beaches here are beautiful and a great place to enjoy the local wildlife. Another great choice for a quiet beach experience is Crescent Beach, just south of St. Augustine. 
Daytona Beach
Just to the south of St. Augustine is another popular Florida beach, Daytona Beach. Daytona is, of course, famous for the Daytona International Speedway, but its beach has also long been a draw for the millions of visitors coming to Florida each year.  
Aside from the draw of the beach itself, which is so hard-packed, you can drive on it, Daytona Beach is famous for its boardwalk and pier, which are filled with amusement rides, games, and concessions.
Just south of Daytona Beach you'll find New Smyrna Beach and the Canaveral National Seashore. New Smyrna Beach is a popular surfing destination, and otherwise a great place to kick back and relax on the beach.
Unfortunately, there aren't any Select Registry properties on the western shores or in the gulf-region of Florida.  Still, the area is home to some truly spectacular Florida beaches, like those found at Marco Island, Sanibel Island, Clearwater Beach, and Destin.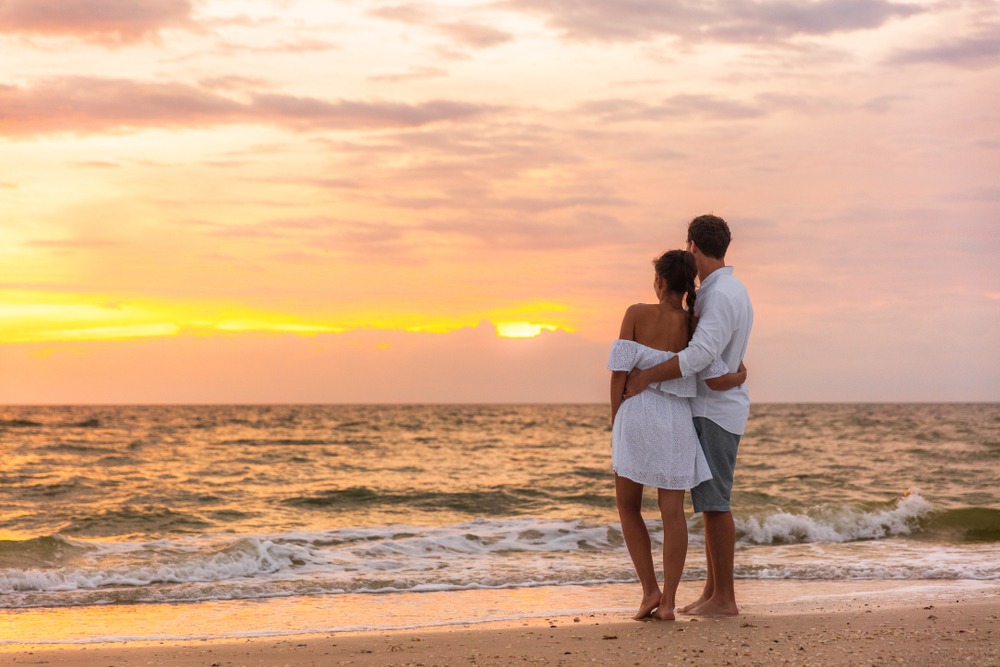 Multiple Stops Along the Florida Coast
As we mentioned earlier, you can make your trip to Florida even better by visiting several of our Select Registry properties, and thus, visiting even more of these beautiful Florida beaches!  From the northern reaches of the state on Amelia Island to the southern tip of Key West, there are plenty of wonderful properties to visit and beaches to enjoy. 
Amelia Island, one of the barrier islands off the northern coast of Florida, is best known for its luxury resorts, golf courses, and sandy, beautiful beaches. The historic brick streets of Fernandina Beach give you the feel of old-world Florida and is a great place to learn about the area's rich cultural and historical legacy. 
St. Augustine, known as the nation's oldest city, is a fascinating place to explore. Here, you'll find an eclectic mix of attractions, including historic parts of the Old City, massive military forts and stately castles, beautiful parks and beaches, and even some remnants of the Gilded Age.
Continue down the coast and you'll find the charming areas of New Smyrna Beach and Melbourne Beach, just south of Daytona Beach.  This part of the coast, especially New Smyrna Beach, is a major surfing hub known for its beautiful Florida beaches. It's not too far away from the Canaveral National Seashore, either.
Round out your vacation with a trip down to the tip of the Florida Keys, visiting the stunning paradise of Key West. In Key West, you'll feel as though you're in a totally different world than the rest of Florida, where there is a unique confluence of history, natural beauty, cultural diversity, and a hefty dose of romantic appeal. 
As you can see, a trip down Florida's coast would not only be a beautiful journey, but it'd be filled with fun and interesting things to see and do!  Join us this spring, and enjoy the best Florida beaches and more!
Lodging on the Florida Coast
The Addison on Amelia Island
The Addison on Amelia Island is conveniently located one block from Centre Street, within walking distance of the main street through the downtown historic district with boutique shops, restaurants, galleries, and a marina. 
The Addison on Amelia Island has three buildings, the historic house built in 1876 and two antebellum-style buildings added in 1996, that surround the professionally landscaped courtyard with brick walkways and a three-tier fountain. With 14 guest rooms and plenty of space to enjoy, you won't regret a second of your time here.
Amelia Island Williams House
Come fall under the spell of the Williams House Bed and Breakfast, one of Amelia Island's grandest historic homes. Romance, relaxation, and history combine in this sleepy, seaside village just off Florida's northeast coast.
Enjoy the authentic elegance of historic Florida. Come and relax in an era of times gone-by amidst crystal chandeliers, beautiful antiques, and amazing craftsmanship.
Featured in The Best Romantic Escapes in Florida and awarded membership in Select Registry for 22 consecutive years, Fairbanks House is a delightful getaway. We're located in the historic district of Fernandina Beach and an easy bike ride to 13 miles of pristine beach.
We offer oversized rooms and suites and beautiful eco-friendly landscaped grounds, the perfect blend of today's comforts and yesterday's beauty.
St. Francis Inn Bed and Breakfast
Located within walking distance of downtown St. Augustine, St. Francis Inn of Florida exudes a romantic vibe. Your stay at our St Augustine bed and breakfast includes a gourmet buffet breakfast and a host of amazing amenities.
Our semi-tropical weather, coupled with coastal breezes, makes a St. Francis Inn vacation suitable for any time of year.
Casa de Suenos Bed and Breakfast
Aptly named, Casa de Suenos, which means the "House of Dreams" is an intimate B&B, located in the center of St. Augustine.
Leave your car behind and explore on foot, by trolley, or from a horse-drawn carriage. Seven comfortable guest rooms each have unique appointments, some with private balconies or jetted tubs, all with private en suite baths.
Marker 8 Hotel and Marina is a boutique hotel on the water, near the historic Bridge of Lions. We offer extraordinary views of the City's historic skyline.
We offer 26 elegantly-themed guest rooms, along with intimate garden spaces, a cantilevered boardwalk, a waterfront poolscape, and a rooftop that looks out at it all. 
Bayfront Westcott House Bed and Breakfast
The Bayfront Westcott House Bed and Breakfast is located in the downtown historic district of St. Augustine. Nearby, you'll find plenty of award-winning restaurants, shops, art galleries, and historic sites and attractions to enjoy. 
With 4 well-appointed guest rooms, you can be ensured of a safe and relaxing getaway to beautiful St. Augustine!
Enjoy the ultimate coastal getaway at this beautiful and historic Inn. Once you've experienced these beautiful accommodations, you'll want to come back time and time again.
Fourteen rooms provide a peaceful escape, with just the right amount of warm breezes, palm trees, and endless water views.
Windemere Inn by the Sea Bed and Breakfast
The Windemere Inn by the Sea is a Caribbean-style Bed and Breakfast with 11 guest rooms. Our luxury oceanfront accommodations are located on a barrier island facing the beautiful Atlantic ocean near the Kennedy Space Center.
This is the place to relax and be pampered while enjoying your coastal getaway in Florida.
Port d'Hiver Bed and Breakfast
Our romantic Florida Beach bed and breakfast offers timeless Florida luxury at its finest, just across the street from the beautiful beaches. With stunning ocean views, expansive private porches, a bubbling spa pool, and lovely brick paths through lush tropical landscaping, you may never want to leave.
In the morning, savor a full breakfast on your private porch or at individual tables in the cheerfully inviting dining before heading out for a day of adventure in Melbourne Beach.
Experience Florida's historic past surrounded by a cozy Caribbean-like island atmosphere. We're located in the heart of Grandview Heights Historic District, and a short walk away from all things in West PalmBeach. 
With a complimentary made-to-order three-course gourmet breakfast for inn guests, and an extensive range of amenities, it's no wonder our guests continue to return to this hidden urban gem year after year when visiting beautiful Florida.
The Mermaid & The Alligator
Embrace the casual elegance of Key West at The Mermaid & The Alligator. Our Inn is housed in a beautiful Victorian home, originally built in 1904, and is in the heart of Old Town Key West.
We offer 9 beautiful guest rooms and are within easy driving distance to the major attractions in Key West.
The Conch House Heritage Inn
The Conch House was meticulously restored to its original elegance, and it retains the Victorian grace of its past.
Originally constructed by Bahamian shipbuilders in 1889 and listed on the National Register of Historic Places, our spacious accommodations will provide you with the getaway you're looking for.