Explore New Hampshire This Summer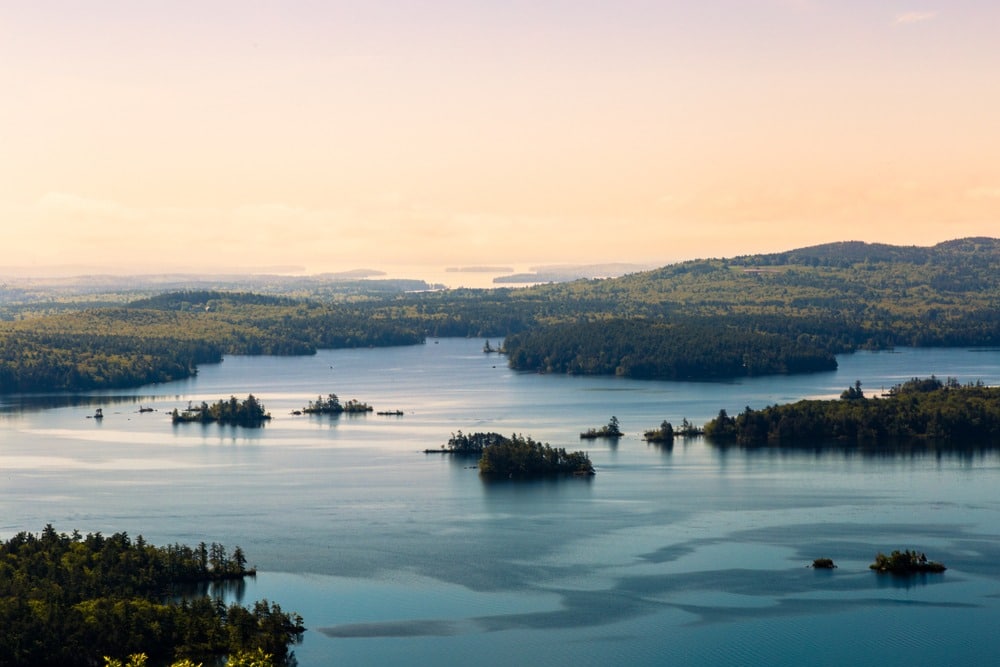 New Hampshire is a diverse state with plenty to do and see. This summer, head to the stunningly beautiful Lakes Region of New Hampshire, located just south of the soaring White Mountains, and enjoy a relaxing quiet getaway in nature.
New Hampshire's Lakes Region, aptly named for the abundance of lakes in the area, is a veritable summer playground.  However, come fall, it lights up with the spectacular hues of the season. If you're looking to get outside and enjoy a breath of fresh air, away from the busy din of city noise and crowds, the Lakes Region is calling your name. 
Once you've decided on the "when," we'll be happy to help you with the "where!"  There are two Select Registry Bed and Breakfasts in the Lakes Region itself, and several just beyond the lakes in the stunning White Mountains. A trip to any of these Inns is the perfect way to enjoy a few days of respite on the lakes, followed by a stunning mountain getaway.  
However it is you spend your vacation this summer, our Select Registry branded properties stand ready to welcome you for a safe and relaxing getaway.  Our Innkeepers provide luxurious and unique accommodations, and a level of personalized service not found at large hotel chains.  Browse our wonderful collection of New Hampshire Bed and Breakfasts, and come explore with us!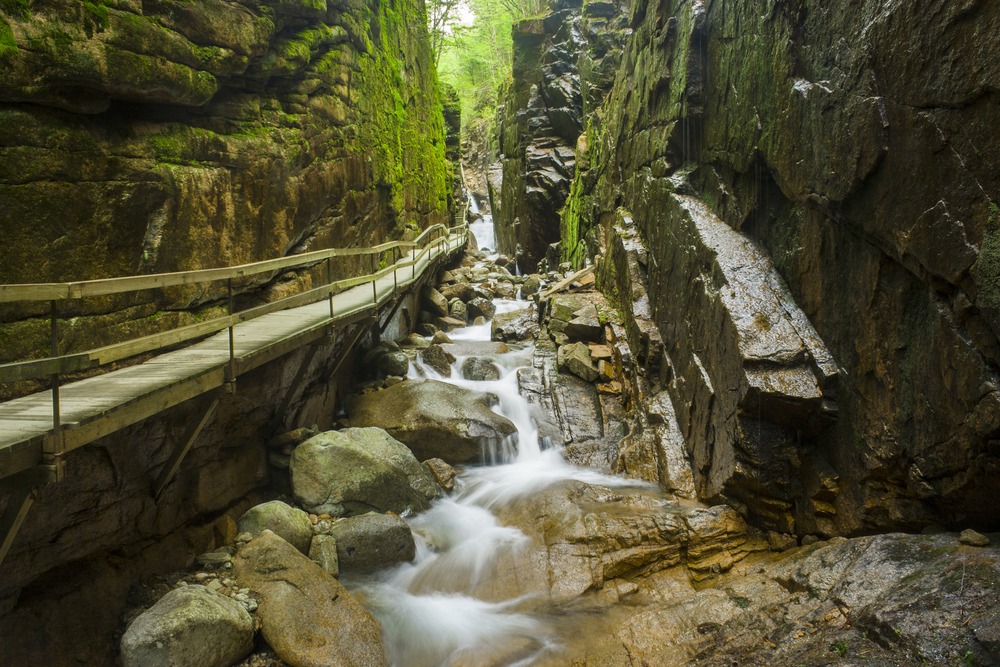 10 Things to do in the Lakes Region
There are an astonishing 273 lakes in the Lakes Region of New Hampshire. Needless to say, there are plenty of opportunities for fun on the water when you visit this remarkable area.  
While cooling off and playing in the water on a hot summer's day is fun (and beautiful), that's not the only reason to visit the Lakes Region.  The area is surrounded by mountains and natural beauty, which makes it an excellent area for hiking, biking, and other outdoor recreation as well.
The Lakes Region is actually a fantastic 4-season destination – but more on that later.  First, let us share with you 10 of our favorite things to do in the Lakes Region this summer: 
Get out on the water – it's the most obvious thing to do when you're surrounded by so many lakes! A variety of boats, paddleboards, and canoes can be rented from Winnisquam Marine.  You can also take a cruise or boat tour in the area! The historic M/S Mount Washington Cruises out of Weirs beach have been on these waters since 1872!
Take a hike in the Lakes Region – there are plenty to choose from! Among the popular local favorites is Mount Major, but heading north into the White Mountains opens up a whole new world of hiking for you. Ask your local Innkeeper for their favorite hiking recommendation!
Enjoy some birdwatching.  The Lakes Region is home to the popular Common Loon, with their sleek black heads, striking red eyes, and mournful yet beautiful song. Other feathered friends include cormorants, mergansers, and great blue herons, among others.
In the mood for some biking?  There are great trails in the area, including the Winnepesaukee River Trail.
Take a hike, ride bikes, or enjoy an adventure at Gunstock Mountain Resort during the summer – and then come back to ski this winter!
Head to the stunning Franconia Notch State Park, home to the popular Flume Gorge.
Snap a photo of the romantic covered bridges in the area.  The Lakes Region of New Hampshire is home to 54 of them!
Visit local breweries and wineries, like Sap House Meadery and Twin Barns Brewing Company.
Wander the gardens and trails while enjoying the views at the historic Castle in the Clouds. 
Enjoy some old-fashioned fun at Weirs Beach on Lake Winnipesaukee, one of the most popular destinations in the Lakes Region!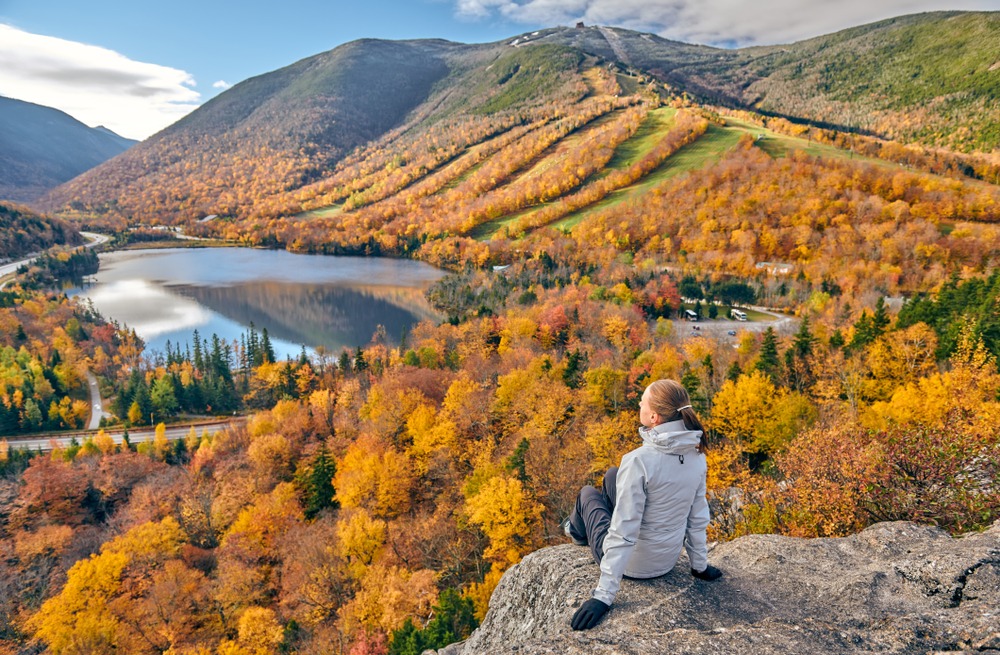 Plan Ahead for Fall Foliage
Apart from summer, fall is one of the most popular times to visit the Lakes Region and the surrounding White Mountains.  Fall foliage in this area is simply spectacular.  You can never plan too early for this popular and busy season, either! Here are a few of our favorite ways to soak up the colorful hues of fall in and around the Lakes Region: 
While these 5 ideas are all good ones, we haven't even scratched the surface of the many great things to do in the Lakes Region and New Hampshire's White Mountains in the fall.  You'll just have to come see it all for yourself!
Partner with Select Registry-branded Bed and Breakfasts for the ultimate in luxury accommodations and attentive, personalized service.  At these inns, you'll enjoy a warm welcome, a fresh made-to-order breakfast, and an unparalleled opportunity to relax in the sanctuary of your own private room. Are you ready? Browse our New Hampshire Bed and Breakfasts below, and start planning!
Bed and Breakfasts in the Lakes Region
The Lake House at Ferry Point
Come and unwind at the Lake House at Ferry Point, where you'll always enjoy relaxed comfort in a scenic setting! The Lake House at Ferry Point is one of only two lakefront inns in all of New Hampshire.
Perched on Lake Winnisquam, we offer guests luxurious accommodations overlooking New Hampshire's 4th largest lake! Whether guests want to get out and explore New Hampshire, or stay and play at the lake, the Lake House is the perfect location.
The Manor on Golden Pond overlooks Squam Lake and the White Mountains and is a 24-room Country Inn that awaits discerning visitors. We offer local character, refined décor, memorable cuisine, and world-class service. 
Beautifully appointed accommodations offer all the amenities of a luxury New England hotel while retaining the charm and tranquility of a New England country inn. And, of course, you'll enjoy our world-class hospitality while you stay in style with us.
More New Hampshire Bed and Breakfasts
The good life is waiting for you at the romantic Sugar Hill Inn. Surround yourself with amazing views, beautiful art, stylish rooms, and the best dining in the White Mountains. The Sugar Hill Inn is the place to unwind after hiking Franconia Ridge, zipping across Breton Woods, climbing Mount Washington, or photographing New Hampshire's numerous waterfalls and covered bridges.
Each guest room is decorated with a focus on comfort, romance, & luxury.
Adair Country Inn & Restaurant
Down a long winding drive surrounded by rock walls, ponds, gardens, and 200 acres, sits the Adair estate. Relax in elegance at this White Mountain retreat. Our bed and breakfast offers spacious public rooms with fireplaces, comfortably appointed guest rooms, many with fireplaces, and all with air conditioning.
The restaurant features a diverse menu with exciting food in a casually elegant atmosphere. Enjoy it all with wonderful views of the Presidential Mountain Range.
Get away from it all, relax and rejuvenate at our comfortable granite manor house, completed in 1862, on a 100-acre estate within the White Mountain National Forest. Settle into one of eight spacious, romantic guest rooms, five luxurious suites, or two pet-friendly cottages which offer couples or families a bit more independence.
We're in Crawford Notch, where outdoor activities abound in every season, A wonderful five-course dinner and full country breakfast are served in the dining room overlooking the pond and gardens located on the grounds. Secluded, yet near to all that the Mt. Washington Valley has to offer. Notchland… a magical location
Your "Home Away From Home" is nestled by a sparkling stream on several acres at the edge of picturesque Jackson village in the Mount Washington Valley of New Hampshire.  The Inn's rooms and rustic cottage for two are uniquely appointed with period furnishings. Many have two-person jetted tubs and/or balconies; almost all have fireplaces.
Let the river's soothing sounds lull you to sleep. Awaken to clear mountain air and a bountiful homemade breakfast in the sunny dining room of our New Hampshire Inn. Spend your days enjoying scenic drives, exploring waterfalls, hiking, canoeing or kayaking, fishing, mountain biking, golfing, tax-free shopping, or just relaxing. 
The Buttonwood Inn on Mt. Surprise
The Buttonwood Inn is situated on more than five acres of field and forest on Mt. Surprise just minutes from the villages of North Conway, historic Jackson, Mt. Washington, and area White Mountain attractions.
The Inn offers 10 individually decorated guestrooms with a homemade gourmet breakfast, along with a comfortable country atmosphere throughout with wide pine floors, antiques, quilts, and stenciling. 
Only minutes from North Conway, but right in the middle of nowhere, the Darby Field Inn quietly surprises and delights wanderers adventurous enough to leave the beaten path.
Our cozy accommodations feature a blend of country inn charm and mountain oasis tranquility. Each room is uniquely decorated with views of our award-winning perennial gardens or the alpine landscapes of the surrounding White Mountains.