Do you like the finer things in life? If you have a taste for luxury, you must plan a trip to Newport, Rhode Island! Known for its spectacular mansions, the city by the sea was once a playground for the wealthy during the Gilded Age.
Here are 3 luxurious things to do in Newport, RI
1. BE AMAZED BY THE SPECTACULAR NEWPORT CLIFF WALK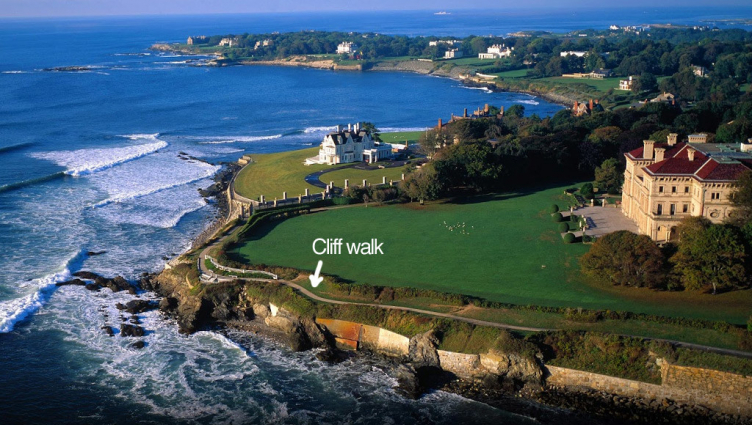 Stroll along an impressive National Recreation Trail.
Easily one of the most popular attractions, the Newport Cliff Walk is also a National Recreation Trail! Spanning 3.5 miles of the eastern shoreline, this public walkway is a great place to admire the local wildlife, rocky coastlines, and historic architecture.
Many of Newport's famous mansions line the city's coast so this is one of the best places to catch a glimpse of how the other half lives!
2. MARVEL AT THE MANSIONS ON BELLEVUE AVENUE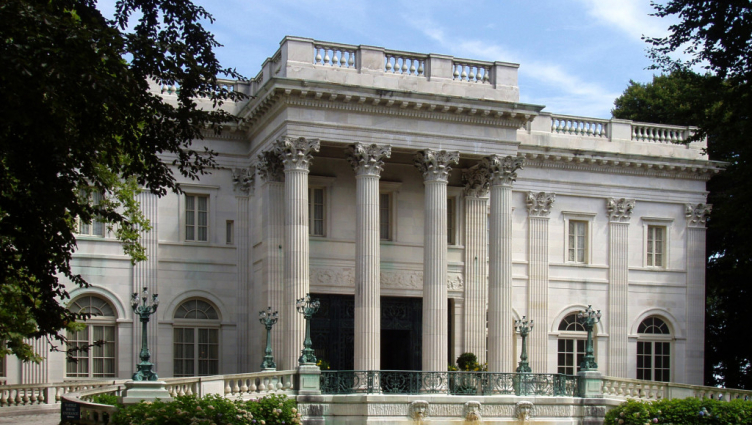 Imagine living in one of these opulent "summer cottages."
You can't visit Newport without taking a peek at some of its most extravagant mansions! That's why driving down Bellevue Avenue is a definite must on our list of things to do in Newport, RI.
Just 2.5 miles long, "The Avenue" used to be home to some of the most elite families during the Gilded Age in American history! Here, you'll see the summer homes of the Astors, Vanderbilts, Morgans, and other prominent names.
3. DISCOVER THE CITY'S PAST AT THE MUSEUM OF NEWPORT HISTORY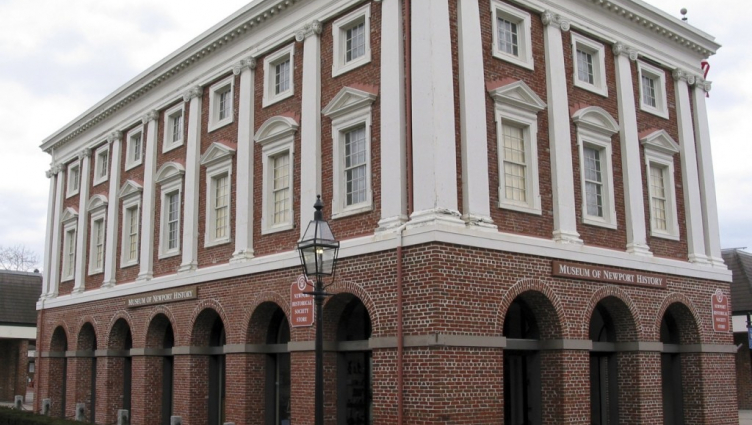 Learn about the impact of Irish immigration on the city's culture.
Located in the Old Brick Market building in the city's best known Irish-American neighborhood is the Museum of Newport History! The museum is dedicated to contributions made by the Irish immigrants from the 1600s to the present day.
When you visit the Museum of Newport History, you'll learn a great deal about how the Irish population lived, worked, and played. Many worked as servants and gardeners in the large mansions! Others served as mayors and led the city of Newport to greatness.
Where To Stay:Hydrangea House Inn Bed & Breakfast in Newport, Rhode Island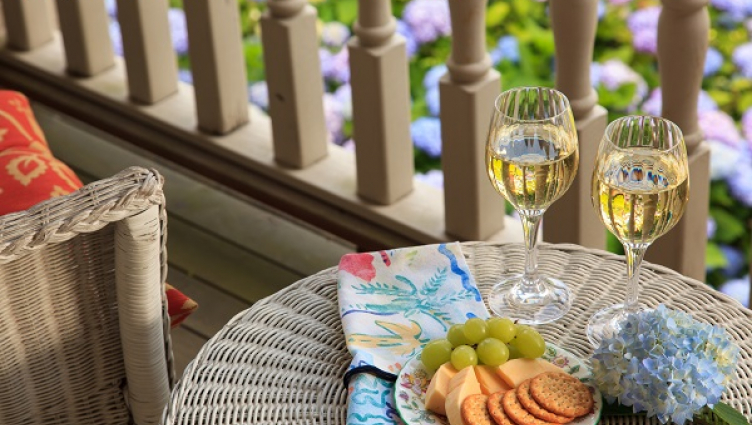 Just 2 minutes from the museum is another great place to learn history, the historic Hydrangea House Inn! Built in 1856, this beautiful property was constructed by a prominent Newport architect, Dudley Newton.
Despite its historical roots, the Hydrangea House Inn offers modern amenities like luxurious jacuzzi spa tubs, fireplaces, two person showers and steam baths in each of its 10 large suites! After a day of exploring Newport, unwind in the dreamy tubs or outside in its beautiful garden.
What do you want to do first? Do you have anything to add to our list of things to do in Newport, RI?