An Incredible Trip to Santa Fe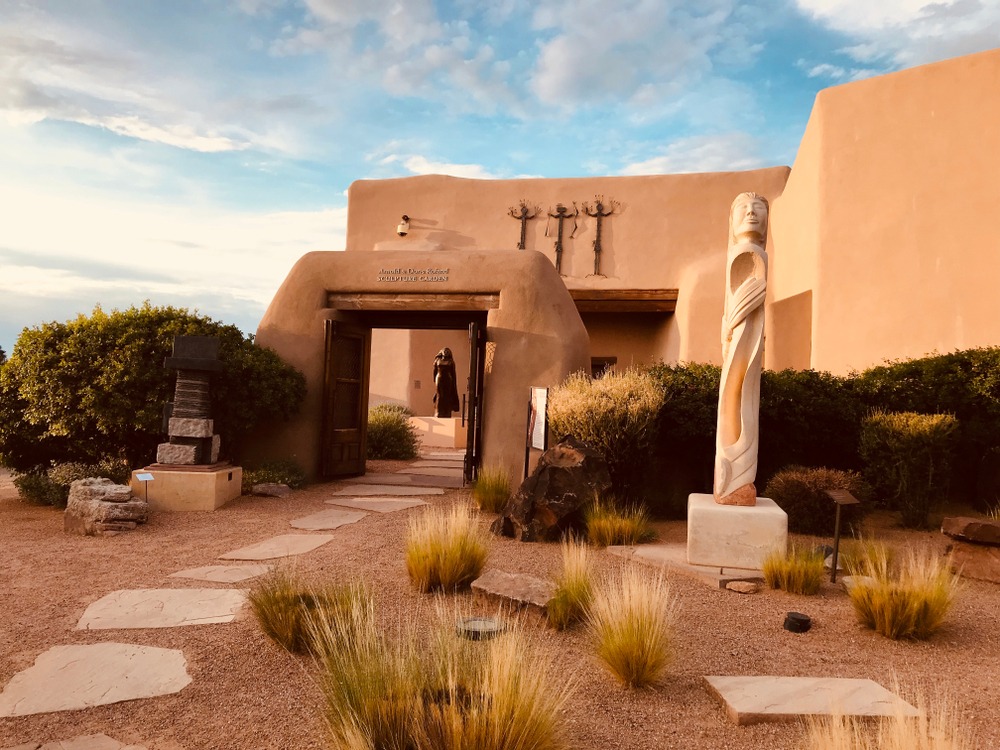 People visit Santa Fe for a variety of reasons, not least of which is the incredible natural beauty found in northern New Mexico. As beautiful as it is outdoors, you'll find just as much waiting for you indoors at the incredible variety of Santa Fe museums.  
Santa Fe truly is a city like no other, filled with undeniable charm, plenty of rich arts and cultural attractions, an award-winning foodie paradise, and an eclectic and diverse range of experiences that never cease to amaze.  It's long been a cultural and artistic hub in the southwest, with influences from Native American Tribes, Nations, and Pueblos, through its days as a Spanish colony in the 1600s, and into the modern era. 
In 2005, Santa Fe was named a Unesco Creative City, which is reflective of the creativity that flows in this part of the world. Artists first began to migrate to the city in the 1800s, often coming for the natural beauty and unique blend of culture.  Santa Fe's establishment as a powerhouse in the artistic world was cemented in 1917 with the establishment of one of the most significant Santa Fe museums, the New Mexico Museum of Art. 
Today, the city is home to an incredible array of Santa Fe museums, 250+ art galleries, and some truly incredible art markets and festivals. Whether you're new to the world of art or an avid enthusiast, Santa Fe is an absolutely "must." There are two exceptional Select Registry Santa Fe Bed and Breakfasts located in the heart of the city, too. Here, you'll be free to embrace the true artistic roots of the city, while experiencing the very best of northern New Mexico.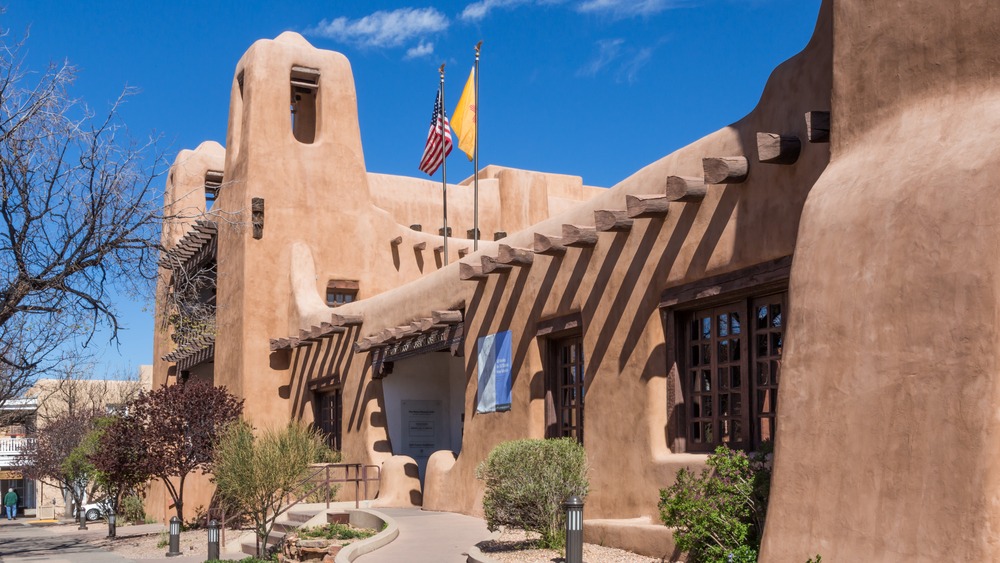 10 of the Best Santa Fe Museums
There's so much to do and see in northern New Mexico, but visiting one or more of the Santa Fe museums should be near the top of your list of things to do while here. Santa Fe museums perfectly showcase the region's blend of history, arts, and cultural heritage.
Depending on what you're interested in, there's a museum you're sure to find fascinating.  Here we've focused on 10 of the most popular Santa Fe museums. 

Explore Northern New Mexico
While visiting one or more of these Santa Fe museums should certainly be at the top of your list when visiting, there's so much more to northern New Mexico than art and culture. 
To start, there are the beautiful landscapes that serve(d) as inspiration to the thousands of artists that have moved through this area.  Getting outside and enjoying a bit of adventure is worth every ounce of effort. From exploring Kasha Katuwe Tent Rocks to hiking and biking amongst the landscapes that inspired artists like Georgia O'Keeffe, you'll never run out of amazing things to do in Santa Fe. 
Santa Fe is also a world-renowned foodie paradise, with a delectable blend of Indigenous American, Spanish and Anglo influences making their way into a variety of tantalizing dishes. The city is home to more than 400 restaurants, with more openings all the time.  They range from fine dining to uber-casual, with a healthy mix of farm-to-table craft foods and beverages. Restaurants aren't the only places foodies delight in Santa Fe. The city is also home to an award-winning year-round Farmers Market and cooking classes. 
There's so much more to love about Santa Fe and northern New Mexico than we've covered here.  From shopping to spa days and everything in between, we have little doubt you'll love every second of your time in beautiful Santa Fe – especially when you choose to stay at the finest accommodations the city has to offer. Browse our Select Registry properties in Northern New Mexico below, and start planning an unforgettable adventure in Santa Fe!
New Mexico Bed and Breakfasts
El Farolito Bed and Breakfast
Experience the richness of New Mexico's art, culture, and history in this traditional Santa Fe adobe compound.  This Santa Fe Bed and Breakfast is located in the historic district and offers eight guest rooms, each of which is furnished with locally crafted furniture and local art. Filled with modern amenities including private entrances, fine linens, rich fabrics, AC, quiet patios and gardens, and more, you'll want for nothing during your time in Santa Fe. 
With the perfect blend of Southwestern charm with all the modern amenities you crave from luxury travel, you'll have everything you need during your time at this Santa Fe Bed and Breakfast. Each of the six guestrooms features private entrances, New Mexican architecture, quality linens, and original Native American, Spanish Colonial, and regional art, and the perfect balance between hospitality and privacy throughout your stay.