Explore Beautiful Cape Cod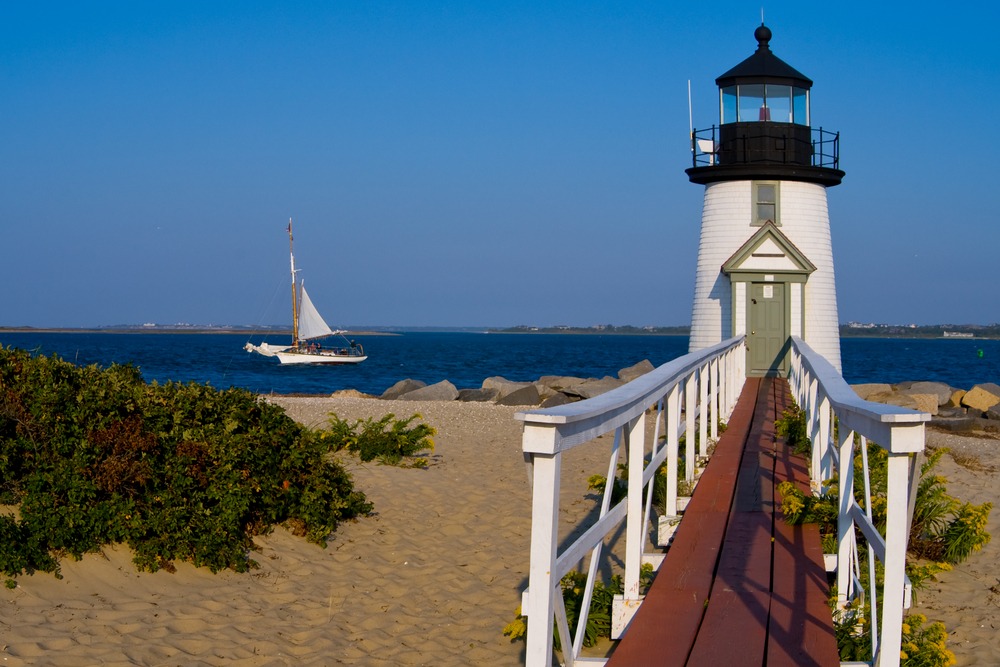 Cape Cod has long been a relaxing and popular summertime vacation destination.  There are so many things to do in Cape Cod, including relaxing, that it keeps people coming back year after year, too. There, you'll find warm sandy beaches, stunning water views, charming villages and towns, seafood shacks with some of the freshest and most delicious offerings, lighthouses, and an abundance of sunshine.  
With an expansive coastline offering more than 40 miles of the national seashore alone, it's no wonder that Cape Cod is such a popular summer getaway in New England. Nearby, you'll also find the charming island communities of Nantucket and Martha's Vineyard, themselves a storied vacation destination filled with charm. 
There are several Selec Registry Bed and Breakfasts located in the charming towns of Cape Cod.  At each, you'll find a unique sense of a place, and a host willing to share with you all of their favorite things to do in Cape Cod once you're here.  Discover this dreamy summer destination with us this year, and stay select at one of our sensational properties listed below.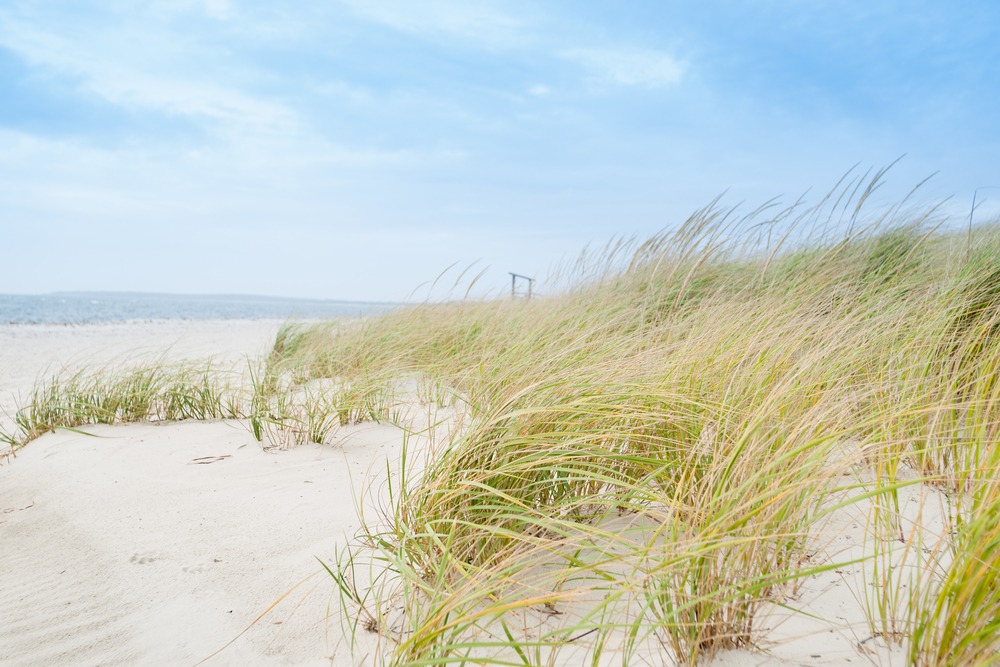 The 10 Best Things to do In Cape Cod
Cape Cod is famous for being where the Kennedy family spent their summers, at the family compound in Hyannis. It was President Kennedy who, in 1961, designated the eastern portion of Cape Cod's outer shore as a national seashore. But apart from just being a great beach location, there are plenty of fun things to do in Cape Cod, and a reason this area continues to delight and lure travelers to its pristine shores. 
Whether you've settled on Cape Cod for a bit of adventure, relaxation, or both, keeping busy in Cape Cod is easy. There are definitely more things to do in Cape Cod than sun and sand, and that includes biking, hiking, sailing, whale watching, and so much more. 
We've compiled a list of our favorite things to do in Cape Cod, in hopes of inspiring your summer travels this year.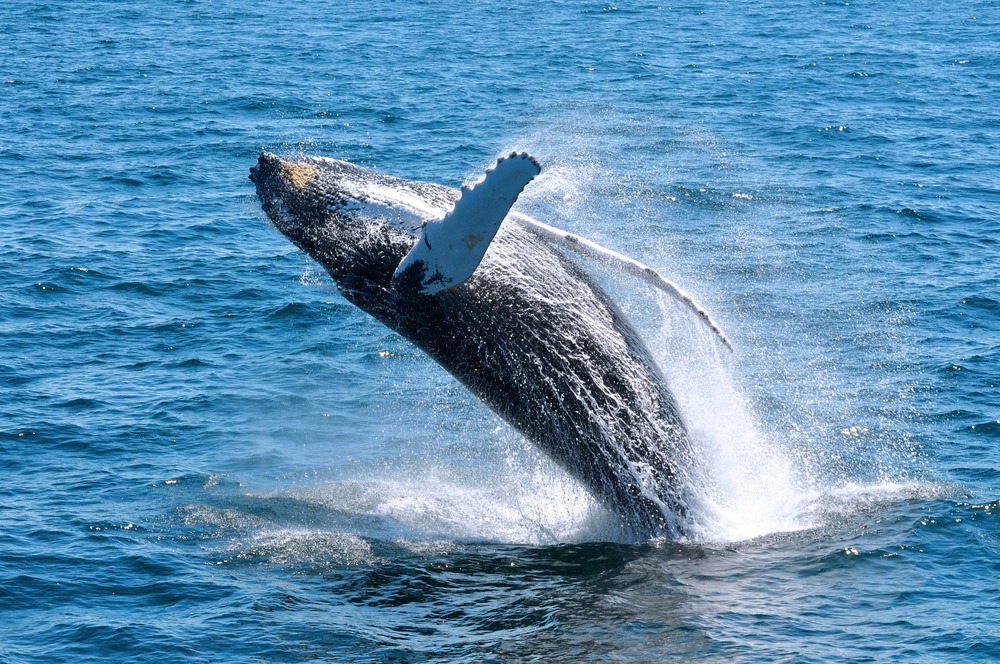 Visiting Martha's Vineyard & Nantucket
Just off the coast of Cape Cod, reachable only by boat, are two of the most popular summer destinations in New Egland: Martha's Vineyard, and the island of Nantucket. Visiting these island communities is one of the top-rated things to do in Cape Cod and something you'll want to plan in advance for due to its popularity. 
Martha's Vineyard is a longtime New England summer colony. There, you'll find quaint harbor towns and lighthouses, sandy beaches, farmland, and the slower pace of summer you crave. The towns of Vineyard Haven and Oak Bluffs have ferries that service them May – October (Vineyard Haven, year-round), but once you're there all three of the main port towns (including Edgartown) are walkable and public transit is easy. 
Everywhere you go, you'll find authentic shopping, dining, and lodging. The island is exceedingly romantic, and there is a vibrant arts and culture scene, including art galleries, live music, theatre, dance, and more. With 50 local farms and the surrounding ocean waters, it's probably no surprise that there's a strong commitment to local and sustainable agriculture here. 
Accordingly, the food you'll enjoy is locally grown, fresh, and absolutely delicious. Make sure to spend the time browsing a farmer's market, or taking one of the curated food tours with Farm.Field.Sea.  You won't regret it!
The other popular island community off the coast of Cape Cod is Nantucket, home to dune-backed beaches, unpainted cedar-shingled houses, cobblestoned streets, the absolutely delightful Sconset Bluff Walk, and old-world charm oozing from every corner. 
The town of Nantucket itself, a one-time whaling hub, is full of wonderful restaurants, charming boutiques selling all varieties of high-end goods, and plenty of beautiful steepled churches to admire. It's perfectly remote and quaint, yet vibrant enough to keep you having fun throughout your trip. 
With so many great things to do in Cape Cod and so many charming destinations in which to visit, we know you'll have an extraordinary vacation.  At the heart of it all is a stay at one or more of our exquisite Select Registry Bed and Breakfasts. With summer just around the summer, it's time to make your plans and visit these delightfully charming coastal destinations.  Book your getaway today!
Cape Cod Bed and Breakfasts
Built at the turn of the century, this Queen Anne style Cape Cod B&B and adjacent Guest House reflect the gentility, charm, and romantic elegance of the Victorian Age. Beautiful beaches, quaint shops, ferry shuttles, and excellent restaurants are only a short stroll from the inn.
Falmouth is a delightful New England Massachusetts village on Upper Cape Cod near Martha's Vineyard. Our romantic bed and breakfast is in the Historic District, a quiet residential area of tree-lined streets, picket fences, colorful gardens, and elegant homes. 
You're invited to the luxurious Captain's Manor Inn, a historic Cape Cod bed and breakfast dating back to 1849. Originally a ship captain's home, the Captain's Manor Inn now offers travelers a place to rest, relax, and enjoy a romantic getaway!
Set in Falmouth's historic district, the Captain's Manor Inn offers you eight elegantly appointed rooms with luxurious amenities. When you're ready to venture out, we are only steps from Falmouth Village and right around the corner from the Shining Sea Bikeway the beach!
Sea Street was recently ranked one of the top seven hotel destinations on Cape Cod by Forbes. Also ranked #1 Specialty Lodging property in Hyannis by TripAdvisor, and one of the highest overall ranked properties on Cape Cod, Sea Street Inn is a modern, luxury B&B.
We are known for our warm hospitality, proximity to the beach, luxurious rooms, gourmet breakfast menu, beautiful photography collection, and our ideal location on Cape Cod.
The Platinum Pebble Boutique Inn
Situated on almost 2 acres of land and centrally positioned on Cape Cod, this boutique West Harwich Bed and Breakfast offers just eight rooms. Whether you are looking to recharge or explore, the staff will curate an experience you may wish would never end. 
On-site amenities include an inground pool, complimentary bicycles, beach gear, and an outdoor fireplace, so your options for relaxation are endless.
This magnificent mansion, which is on the National Register of Historic Places, is set in over 2 acres of beautifully landscaped gardens and overlooks a 100-acre nature preserve.  Situated in the unspoiled historic district of Cape Cod Bay, the inn is within walking distance of 3 great restaurants, a boardwalk & beach, museums, nature trails, and a lake with a beach.
Drive 10 minutes to bike trails, whale-watching, ferries to Martha's Vineyard and Nantucket, or Hyannis with its Kennedy family heritage. Drive 20 minutes to the National Seashore for surf and ocean vistas.
Captain Freeman Inn of Cape Cod
Centrally located on Cape Cod is the Captain Freeman Inn in Brewster. This charming town is only 45 minutes to Provincetown and under 30 minutes to the National Seashore Beaches, Chatham, and the ferries that will take you to Nantucket and Martha's Vineyard.
Here, you'll find ten intimate guest quarters that reflect the seaside charm of the area. If you'd like to explore during your stay, the Captain Freeman Inn is just steps from the Breakwater Beach and the Brewster General Store and Ice Cream Shop. We are also close to several upscale restaurants and a scenic bike path.
Candleberry Inn on Cape Cod
The Candleberry Inn in Brewster, Massachusetts is located in an ideal, walkable New England village location. Built in 1790, it has been home to a sea captain, a senator, an author, and a painter. It was also a boys' school at one time and is part of the National Registry of Historic Places.
Nine graciously appointed guest rooms with accommodations ranging from a king suite with Jacuzzi and private patio to a queen suite with a private sitting room, to several queen and full bedrooms.
The Captain's House Inn is regarded as one of Cape Cod Massachusett's finest properties. The historic estate, built in 1839 by a sea captain is situated on two acres of beautifully landscaped English gardens.
The inn's sixteen guestrooms and suites are individually appointed, all with fireplaces, TV/DVD players, air conditioning, WIFI, iPod docking stations, and some with whirlpool tubs. A full gourmet breakfast and evening wine reception are included in all room rates. 
Escape from the real world to Chatham's premier, luxury adult property, Chatham Gables Inn on the beautiful peninsula of Cape Cod, Massachusetts. We welcome you to Chatham's most beautifully restored sea captain's mansion, boasting authentic Nantucket charm & hospitality, just minutes from the National Seashore. With some of New England's most beautiful beaches and world-class shopping, Chatham is the perfect vacation destination.
Guests will be greeted with refined hospitality and will receive personalized attention from the caring innkeepers & staff of the inn. Whether you come to unwind with a book by the fire or spend your days discovering the wonders of the peninsula and Islands, our Massachusetts bed and breakfast's goal is to make your wishes come true. 
The property sits on 2 acres of woodland and gardens on Martha's Vineyard, creating a secluded retreat that is only 0.5 miles from the stores and restaurants of Vineyard Haven Main Street. The inn has large, welcoming indoor guest common areas and a large sitting room fireplace.
Bedrooms all have modern en-suite bathrooms with walk-in showers. The outdoor space includes several patios and tucked-away seating areas. 
Seven Sea Street Inn Bed & Breakfast
Seven Sea Street the only Inn on Nantucket Island which offers guests both off-street parking and a stunning view of Nantucket Harbor from our Widow's Walk deck. We're on a quiet tree-lined side street and less than a five-minute walk from Main Street, Children's Beach, and Steamboat Wharf.
Beach towels and chairs, a bike patio and rack, a lovely garden, and limited off-street parking are provided for your convenience.