The Perfect Escape From the City!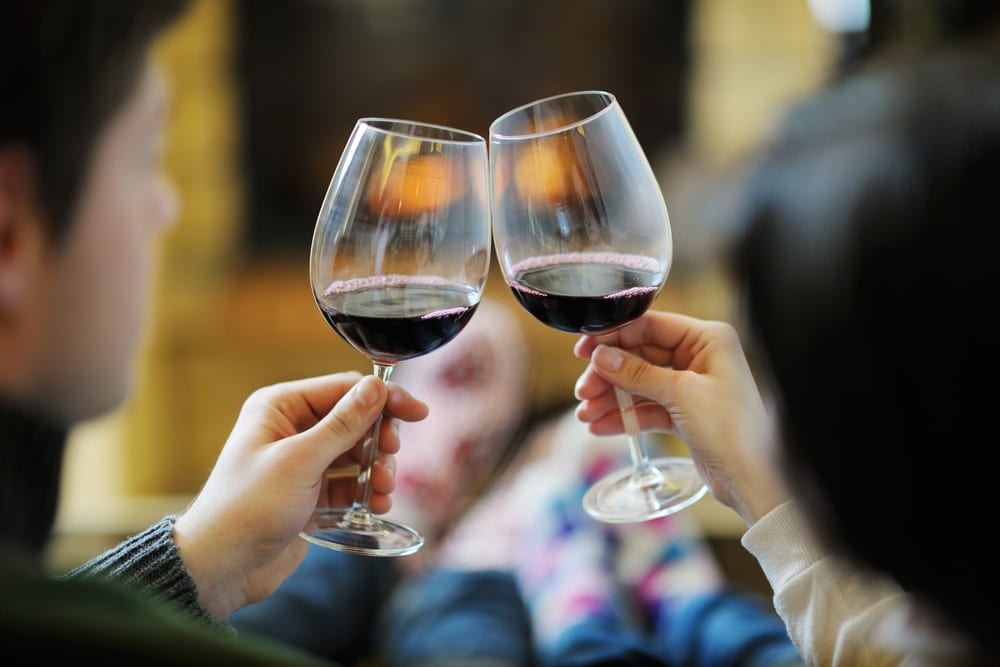 When it comes to weekend getaways in Upstate New York, nothing beats time in either the Adirondacks or the Finger Lakes.  You combine the two for one epic road trip out of the city. Both Upstate New York destinations are breathtakingly beautiful in the fall, and both also happen to transform into a magical winter wonderland ripe with adventure. 
When it comes to quintessential weekend getaways in Upstate New York, it's hard to be the Adirondacks.  Here,  relaxation and upscale yet rustic accommodations take center stage. This is where you go to unplug and recharge while you immerse yourself in the restorative power of nature.
If you're looking for a more sophisticated experience filled with incredible food and wine, then the Finger Lakes Region is calling your name.  Weekend getaways in this part of Upstate New York are all about sipping, swirling, and sampling your way through local wineries and restaurants – and the stunning natural setting adds to the experience. 
Weekend getaways in Upstate New York are not just beautiful. They are restorative, especially when you stay with our partner Bed and Breakfasts in the area. When you partner with our exceptional properties, you aren't just choosing a simple place to stay.  You're selecting an experience – one that comes with incomparable authenticity and hospitality and an uncompromising dedication to excellence. Plan your weekend getaways to Upstate New York now!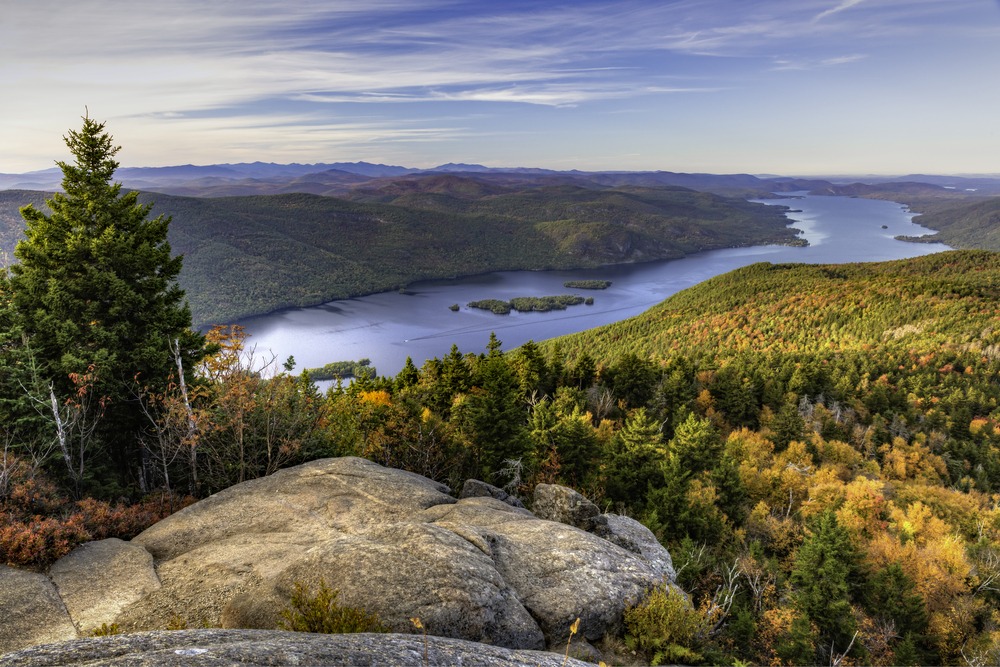 Weekend Getaways in Upstate New York
Weekend getaways in Upstate New York aren't relegated to just one part of the state. There are quite a few options, actually, including the stunning Adirondaks and the Finger Lakes Region. Both offer a different vibe and set of experiences, but there's one thing they share in common; they are the perfect respite from the city, and both regions offer exquisite lodging at Select Registry Bed and Breakfasts.  
Getaway to the Adirondacks
If your idea of weekends getaways in Upstate New York includes hiking, biking, getting out on the water, and even enjoying snowsports – essentially a getaway surrounded by the stunning beauty of Mother Nature – then the Adirondacks is for you!
There are more than 100 communities in the beautiful Adirondacks region, but two of the most popular are the Lake George and Lake Placid areas. There are more than 6 million acres of mountains, lakes, verdant valleys, and steep cliffs to explore. No wonder this part of Upstate New York is an outdoor enthusiast's paradise!
Though the Adirondacks are beautiful any time of year, they become a true masterpiece of color in fall. It's the perfect time of year for scenic drives, scenic fall hikes, chasing waterfalls, and weekend adventures filled with plenty of downtime. 
Wine Tasting in the Finger Lakes
Though the Finger Lakes Region is another study in dramatic natural beauty, especially during the fall, getaways here are more about experiences, and those experiences generally revolve around wine and food. 
The Finger Lakes Region in Upstate New York comprises 11 long, finger-like lakes, around which a thriving wine industry has taken root. This famed wine-growing region is only a short distance from New York City, too, which means it's an easy place to relax, unwind, and escape from the grind. 
Delicious food and exceptional wines are the star of any getaway to the Finger Lakes – and, truly, it's the wine that put this place on the map for weekend getaways in Upstate New York! Don't let this wine-forward region fool you, though. Wineries here are particularly well known for their world-class Rieslings. It's also home to some great breweries, cideries, distilleries, and exceptional restaurants as well. 
When you're looking for a break from touring and tasting at Finger Lakes Wineries, there are plenty of things to do in the area. It's an exceptional area for hiking and biking, and there are several magnificent New York State Parks in the area that are well-known for their waterfalls.  This includes Taughannock Falls State Park and Watkins Glen State Park.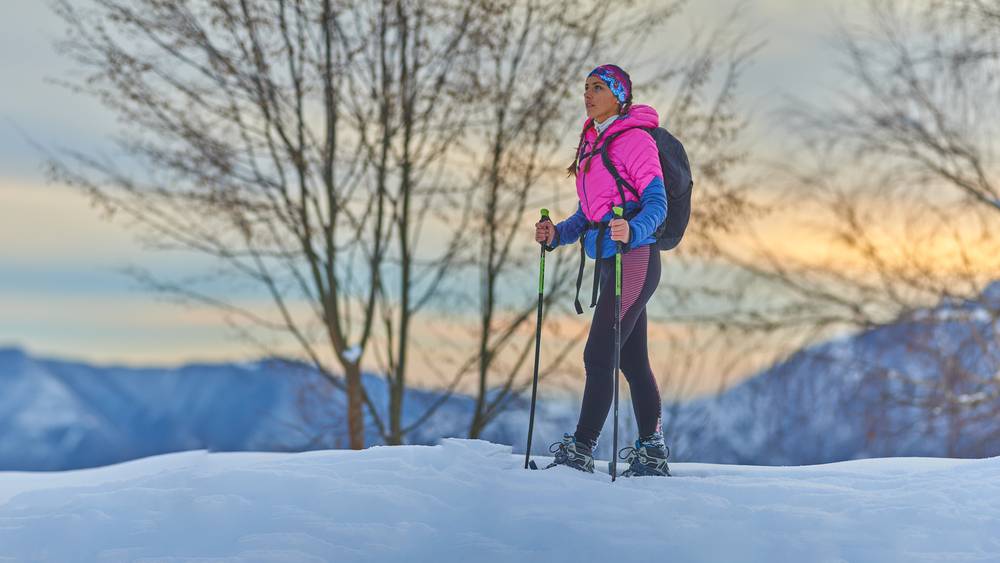 Plan Some Fun in the Snow This Winter
Weekend getaways in Upstate New York are pretty magical during the fall, but did you also know it's a delightful place to spend some cozy days this winter? Whether you want to curl up inside, next to a fireplace and safe from the harsh elements of winter outdoors, or whether you'd rather be outside participating in snowsports, you really can't be weekend getaways in Upstate New York in the winter. 
Winter is a special season in the Adirondacks, with plenty of unparalleled skiing and snowboarding opportunities. Popular ski resorts include McCauley Mountain, Gore Mountain, and Whiteface Mountain. The stark landscapes of winter also transform and are positively breathtaking, and you're free to explore on snowshoes, cross country skis, snowmobiles, and more. 
While things pick up in the Adirondacks in the winter, you'll find they slow down in the Finger Lakes Region of Upstate New York. The slower, quieter pace to days here is perfect for intimate wine tasting experiences without the busy crowds of summer. 
However, just as the Adirondacks do, the Finger Lakes Region transforms into a veritable winter wonderland. The waterfalls at local State Parks are incredible once frozen over for winter, and once the hiking trails are blanketed with snow, they are great places to go cross country skiing and snowshoeing. 
As wonderful as all these activities are, winter weekend getaways in Upstate New York are the perfect opportunity to unplug and recharge. There's no better place to do this than our great Upstate New York Bed and Breakfasts! The year is winding down quickly – we look forward to hosting you for relaxing weekend getaways in Upstate New York soon!
Finger Lakes Bed and Breakfasts
After a day of tasting award-winning wines, beers, ciders, or cheese, hiking to a 215 ft waterfall or the other 20 waterfalls, enjoying a wonderful meal in 5 star rated restaurant, and visiting Cornell or Ithaca College, you can find a comfortable luxurious suite at The Inn at Gothic Eves to rest your head.
Our Bed and Breakfast Inn has 8 suites designed for the discerning traveler with custom tiled bathrooms, heated bathroom floors, fireplaces, jetted tubs, large vanities, and showers with body sprays. 
Each morning you are served a breakfast made with organic ingredients from local farms and markets. 
The William Henry Miller Inn
Ithaca, New York? Small city, big personality, and so much to do! The William Henry Miller Inn is known as the showpiece of downtown Ithaca, combining beautiful architectural details with comfort amenities.
Just blocks from Cornell University and minutes from Ithaca College, the inn is steps from fifty of the area's finest restaurants. 
Our goal is to make you feel right at home as soon as you walk through the doors. Smells of breakfast or baking dessert always fill the William Henry Miller Inn. We do hope you'll come visit and enjoy the area as much as we do!
Geneva on the Lake Boutique Resort Hotel
Settle into luxurious comfort at Geneva On The Lake, a historic boutique resort hotel and restaurant in Geneva, New York. We're situated on 10 beautiful acres overlooking Seneca Lake in the heart of Finger Lakes Wine Country.
A landmark listed on the National Register of Historic Places, Geneva On The Lake's charming past and long-time history as a AAA Four-Diamond Award Winner in hospitality are evident the moment you walk through the door.
Truly a haven for visitors, the gorgeous Italianate villa offers 29 guest accommodations, all appointed with beautifully handcrafted Stickley furniture. A variety of suites and studios offer breathtaking views, wood-burning fireplaces, Jacuzzi tubs and cathedral ceilings. Find spacious comfort in the two-story townhouses situated 25 feet from the main villa, each featuring private furnished lakeside patios and two bedrooms, perfect for a reunion or family vacation.
Chalet of Canandaigua Bed and Breakfast
Be our guest at this 30-acre luxury boutique B&B rated #1 in Canandaigua and in the Finger Lakes and one of the TOP 25 Best B&B's in the U.S. by Trip Advisor in 2014-2019. The Chalet is tucked into the wooded hills of Canandaigua, NY providing a private location and a peaceful retreat complete with a grand pond and walking trails, yet the attractions of wine country and the Finger Lakes are within easy reach.
Enjoy your stay in one of our three bedroom suites which are elegantly decorated. All suites have private baths with full walk-in showers, soaking tubs, king sized beds, individually controlled air conditioning and fireplaces, and full of amenities for our guests to avail themselves of.
We combine rustic elegance with a touch of contemporary, so our guests find all the comforts of home while being pampered while away. We anticipate that your experience will be….Beyond Breathtaking!
Adirondacks Bed and Breakfasts
Voted #2 Hotel in the US in the 2018 TripAdvisor Travelers' Choice Awards!
Saratoga Arms is a Second Empire brick boutique hotel, situated in the heart of downtown Saratoga Springs, New York. Our recently restored, luxurious Saratoga Springs, NY hotel is just steps to fantastic shopping, restaurants, museums, and colleges. 
Our lovely New York hotel features 31 individually appointed rooms and custom décor, combining elegance and modern amenities. A delicious full breakfast is served from 8:00 – 10 a.m. and is included in the room rate, as well as complimentary soft drinks and snacks in our guest pantry. Indulge in a glass of wine and our small plates menu by the fireplace.
The Lake Placid Stagecoach Inn
Located in the heart of the Adirondack Mountain High Peaks, a stay with us means you will be treated to a Classic Adirondack Experience! 
Our guests enjoy a decadent two course Chef Prepared breakfast each morning complete with local farm fresh eggs and French Press Adirondack Mountain Coffee.  After a day of hiking and watersports on the lake, our fully stocked House Bar invites guests to wind down with a complimentary glass of wine or beer.
Intimately sized with five guest suites The Stagecoach Inn is a perfect getaway to escape the crowds or rent the entire property for a family reunion or ski trip.  The Stagecoach Inn offers something for every special occasion.