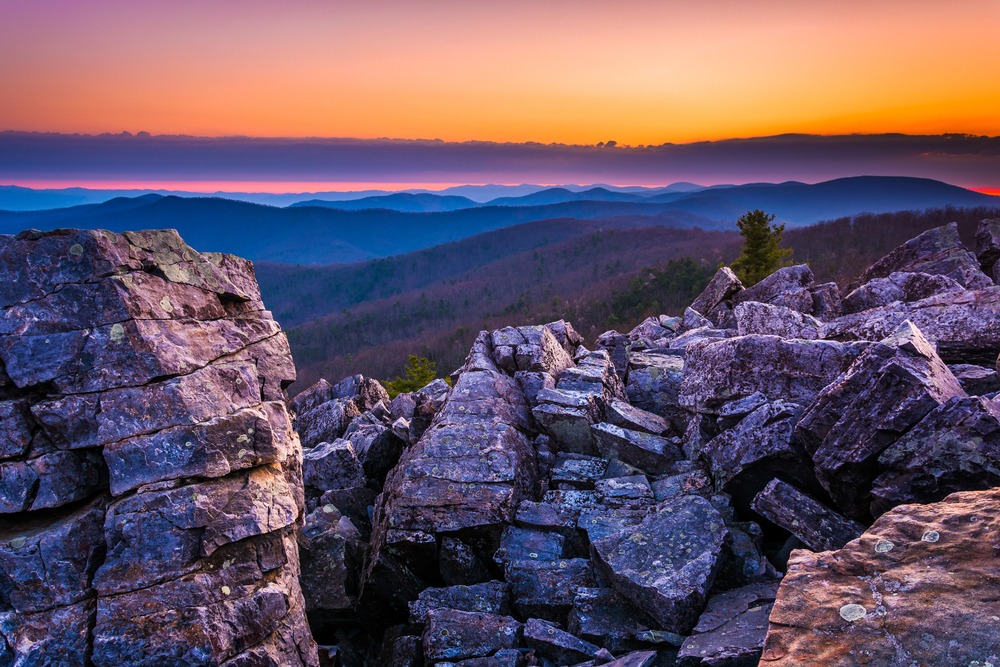 Our Select Registry members are gearing up for a season of fun and adventure ahead this summer!  Given the ongoing nature of the COVID-19 pandemic, we expect outdoor meccas like Shenandoah National Park to be a popular choice for travelers. Outdoor adventures are a fun and safe way to get out and have some fun, and it also offers us an opportunity to explore the most beautiful parts of the country.  
Shenandoah National Park, located in Virginia's Blue Ridge Mountains, is just 75 miles from Washington DC. However, spend a few days exploring these rugged landscapes, and you'll feel a million miles away from the hustle and bustle of the city. Breathtaking scenery abounds throughout the park, including jaw-dropping mountain vistas, cascading waterfalls, rocky peaks, and plenty of plant and other wildlife to enjoy. 
In order to truly explore Shenandoah National Park and the surrounding Blue Ridge Mountains, you'll need a place to call home for a few days.  You're in luck!  There are a number of wonderful Select Registry Bed and Breakfasts at both ends of the park. Each one offers a unique combination of guest rooms and amenities, but all offer exceptional hospitality and Select Registry's common values, such as quality, authenticity, and community.
Are you ready to get out and explore our beautiful country with us? Let's start with Virginia and the beautiful Shenandoah National Park. Let's go book your adventure!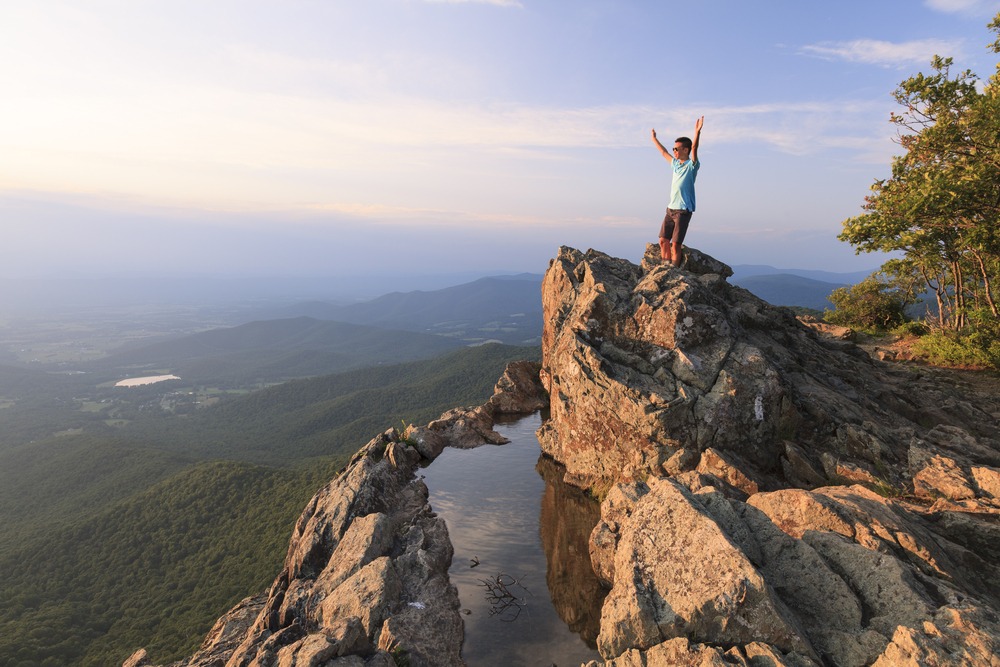 Relax and Enjoy the Ride on Skyline Drive
Shenandoah National Park is one of the most popular parks in the country. Not only is the park known for its craggy peaks, undulating foothills, secluded hollows, forests, rivers, waterfalls, and breathtaking views out over the Shenandoah Valley, but it has an interesting history about it, too. 
Unlike many national parks, Shenandoah National Park was created not to preserve already wild, untouched land, but rather to give this overused land a chance to regenerate itself, and transform back into something resembling what it originally looked like. Previously, the privately-owned lands that are now within the park boundaries were used extensively by farmers, logging companies, mills, miners, and trappers. 
One of the most popular attractions within the park is Skyline Drive, which runs for 105 miles as it traverses the park north to south. The road was built in the 1930s and offers 69 different overlooks along its length. It takes about 3 hours to drive the park on a non-busy weekend – unless of course, you're here during the busy fall foliage season when it can take a little longer (but it's so pretty it's worth the traffic!).  
There are four entrances to Skyline Drive, which makes it easy to enter from wherever you stay and begin your journey.  The entrances can be found at the following locations:
Front Royal, accessible via I-66 and U.S. 340
Thornton Gap, accessible via U.S. 211
Swift Run Gap, accessible via U.S. 33
Rockfish Gap, accessible via I-64 and U.S. 250
Even though you can complete the entire length of Skyline Drive in a day, we think you should give yourself a few days to explore the length of the road, taking hikes and excursions along the way.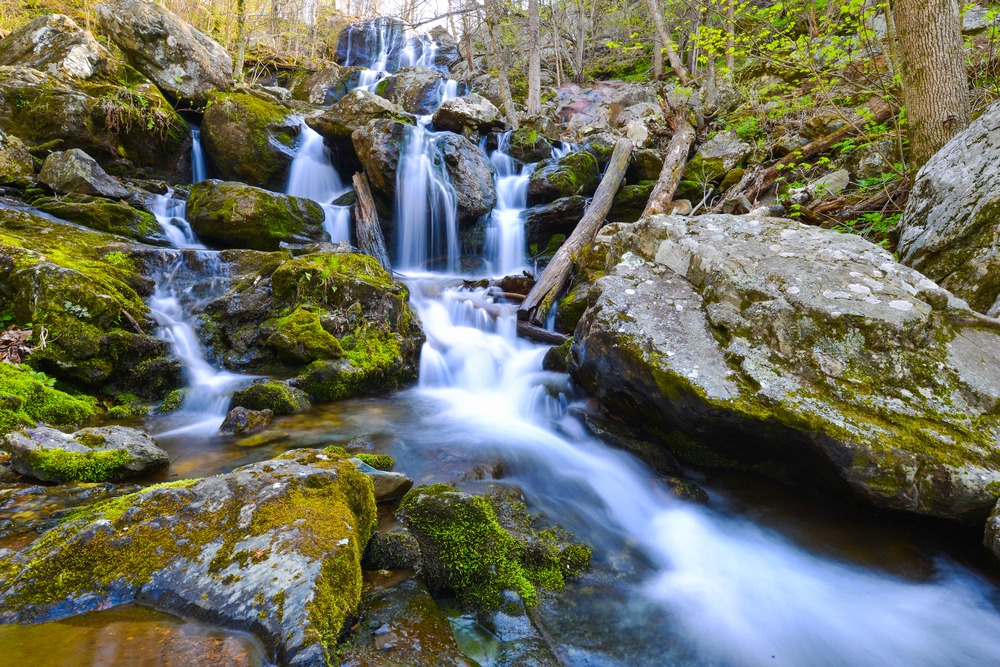 More Great Things to do in Shenandoah National Park
Although driving the length of Skyline Drive is one of the easiest and fastest ways to experience the majestic beauty of Shenandoah National Park, the park is also home to over 500 miles of hiking trails – many of which are accessible right from Skyline Drive. Of these 500+ miles of hiking trails are 101 miles of the Appalachian Trail, which is the longest continuous trail of its kind in North America.
Hiking isn't all there is to the park, though.  Here are the top attractions throughout the park: 
There are so many compelling reasons to visit Shenandoh National Park this summer (and fall) – but we've barely scratched the surface here.  You can get even more personalized recommendations from the Innkeepers at our Select Registry properties. this is just one of the many perks of staying somewhere so thoroughly dedicated to the guest experience.  
Summer travel really is just around the corner.  Check out all of the incredible Virginia Bed and Breakfasts near Shenandoah National Park, and start planning your adventure today!
Lodging Near Shenandoah National Park
Tucked into the foothills of the Blue Ridge Mountains on 50 picturesque acres is Steeles Tavern Manor.  Situated midway between the historic towns of Staunton and Lexington, guests can visit many attractions 
The Manor offers five spacious guest rooms and suites each with gas or electric fireplaces, private baths with double Jacuzzi tubs, and modern amenities.  In addition to the Manor, there are four (soon to be five) secluded, romantic cabins on the property. Guests will feel pampered during their stay and well-rested when their visit has ended.
Hidden View Bed and Breakfast
Hidden View is a luxury destination in Northern Virginia's wine country. Perched on Short Hill Mountain, this 10-acre estate offers amazing panoramic views of the Blue Ridge Mountains, the valley between the hills, and a neighboring vineyard. 
Our five spacious guest room suites with private baths, luxury mattresses and linens, cozy fireplaces, and seating areas with great views from every window. 
Brierley Hill Bed and Breakfast
From here, the Spectacular Panoramic Views of the Shenandoah Valley, Blue Ridge & Appalachian Mountains are breathtaking. Our individually decorated rooms and Jacuzzi Suites feature private baths, fireplaces (gas or electric), plush linens, Flat Screen TV and DVD players, WiFi, Luxurious bathrobes, and more.  
We're located less than 2 miles from Historic Lexington's Shops, Restaurants & attractions with Fine Wineries nearby. 
Located at the foothills of the Blue Ridge Mountains, this historic plantation boasts a brilliant combination of modern elegance and historic charm. Our Inn is perfect for relaxing getaways, memorable weddings, romantic honeymoons, productive staff retreats, and so much more.

Our rooms feature sitting areas, gas fireplaces, private porches, and spa-style bathrooms with heated tile floors, large soaking tubs, and heated towel bars. Wake up in the morning to hot French-pressed coffee and fresh house-made beignets. There isn't a detail we haven't thought of.
Arcady Vineyard Bed and Breakfast
Arcady Vineyard B&B offers guests several different getaway experiences in one location. From outdoor adventure and history to romance and wine, we provide the perfect place to get away from it all. Let a local vineyard owner help craft your getaway to the Historic Virginia Wine Country!
Sitting on 14 wooded acres and a vineyard of 300 grapevines, Arcady Vineyard B&B offers a peaceful getaway surrounded by nature. We're located just 6.5 miles from exciting downtown Charlottesville and the historic pedestrian walking mall with several unique shops and restaurants. 
Prospect Hill Inn & Restaurant
Welcome to Prospect Hill Inn & Restaurant, an award-winning, full-service historic Bed and Breakfast situated on a 1732 Southern farm, just minutes from Jefferson's Monticello. Our historic guest rooms and cottages, dating from 1699 to 1850, are uniquely furnished with a combination of period antiques and comfy beds.
Upscale amenities include breakfast-in-bed, working fireplaces, whirlpool tubs, private balconies, nature trails, outdoor swimming pool, and more.
At Foxfield Inn, guests enjoy a unique blend of luxury and warm hospitality at our elegant, cozy bed and breakfast It's the perfect place to get away for a change of pace.
Guests at Foxfield Inn choose from five contemporary guest rooms, four of which have romantic gas fireplaces and Jacuzzi tubs. Guests enjoy a wide range of amenities, including out gourmet three-course breakfasts each morning and welcomed in the afternoon with cookies, fruit, and hot and cold beverages.
The Inn at Evergreen serves as the centerpiece to the Evergreen Country Club, where distinct character combines excellent facilities and attentive service with a friendly, picturesque view. 
Whether you are looking for a romantic getaway in the pristine rolling hills of Northern Virginia, relaxing by the pool, or one of the best golf rounds of your life, Inn at Evergreen is sure to exceed your expectations.
L'Auberge Provencale Bed and Breakfast
Our enchanting bed and breakfast is perfect for awakening or rekindling romance, a special occasion, or a weekend getaway.
The Guest Rooms capture the essence of the French countryside amenities like steam baths, Jacuzzi tubs, and cozy fireplaces. Experience beautiful Virginia Wine Country and savor our outstanding French cuisine and our gracious, attentive, service
The Ashby Inn & Restaurant
The Ashby Inn & Restaurant is a Northern Virginia Bed and Breakfast located in the quiet village of Paris, Virginia. Just one hour west of Washington, DC, the inn is at the very center of our country's dynamic first century. From George Washington and the Marquis de Lafayette to Stonewall Jackson and John Mosby, the village has played an integral part in the lives of those who shaped America.
The inn's guest rooms vary in size and decor and are each furnished with 19th-century pieces. Four rooms have wood-burning fireplaces. Outside the inn, you will find Adirondack chairs, long manicured lawns lined with beautiful perennial flower beds, and the Inn's vegetable and cutting gardens.
The Inn at Vaucluse Spring
Set on over 44 scenic acres in Virginia's Shenandoah Valley, this village of six guest houses surrounds a lovely limestone spring. Enjoy views of the Blue Ridge Mountains, manicured gardens and grounds, a summertime swimming pool, trails through the pasture and woods, and a small herd of Holstein cattle.
Accommodations range from elegant rooms in the gracious 200-year-old Manor House to cozy rooms in a charming 1850's log house. For the ultimate in seclusion, stay in one of our private cabins: a converted artist's studio at the water's edge, or a re-purposed art gallery with views of the meadow, or a tobacco-barn-turned-luxury-cabin overlooking the spring valley.