Excellence in Craft Lodging
Craft lodging offers authentic accommodations that showcase local culture and artisanal craftsmanship. Our curated bed and breakfasts, boutique hotels, and inns provide unique experiences with locally sourced food and personalized recommendations from knowledgeable innkeepers. Book to discover excellence in craft lodging.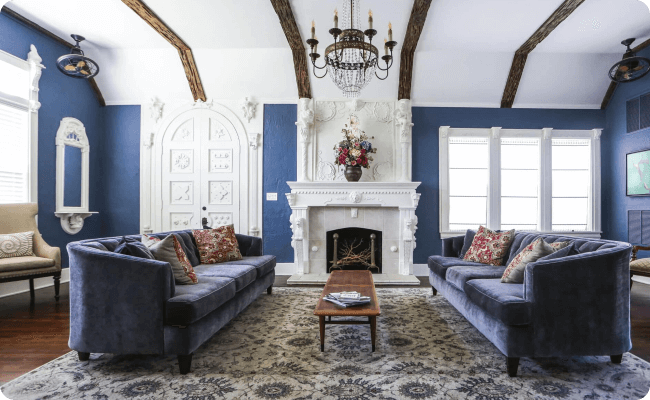 Book with confidence. Travel with standards. Select Registry is your trusted partner for quality-assured craft lodging experiences.
OUR PROMISE
TRENDING DESTINATION
The Pocono

Mountains

Awe-inspiring views, charming small towns, and boundless adventure await in the Pocono Mountains. This dreamy destination sets the scene for an unforgettable experiences in the Northeast. Outdoor enthusiasts can enjoy everything from kayaking to hiking regardless of the season.

EXPLORE
TRENDING DESTINATION
Oregon Wine Country
While it's no secret that Oregon is a paradise for wine enthusiasts, wine is just the beginning of what you'll find! From lush vineyards to gorgeous valleys, to breathtaking hiking opportunities and exceptional cuisine, there are plenty of reasons to book a room at a bed and breakfast in Oregon Wine Country.
EXPLORE
TRENDING DESTINATION
Door County
Explore this peninsular county in Wisconsin that teems with life, both old and new. Visit a museum, immerse yourself in nature, grab a bite of Belgian food, or explore one of the many beaches located between Green Bay and Lake Michigan.
EXPLORE
TRENDING DESTINATION
Charleston, South Carolina
Beach days, exceptional cuisine, and historic wonders await you in Charleston, South Carolina. Also known as the Holy City, Charleston's beautiful church steeples, coastal architecture, and spectacular natural scenery beckon all to explore. Whether you are planning a romantic getaway, family vacation, or weekend trip, Charleston welcomes all with warm hospitality and Southern charm.
EXPLORE