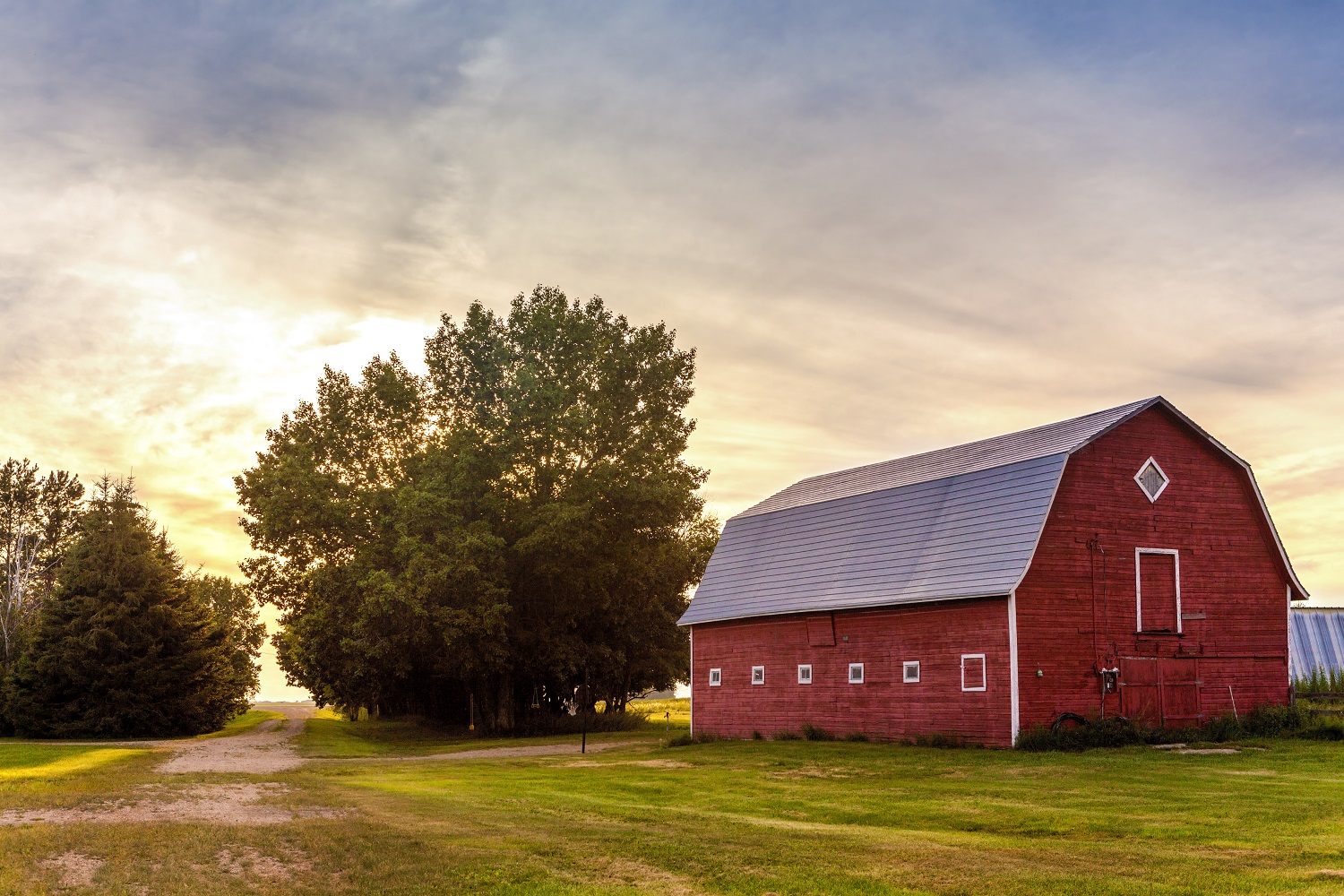 Farm Bed and Breakfasts & Inns
THE FARM BED AND BREAKFAST EXPERIENCE
Before you know it, life gets busy. The hustle and bustle of work, relationships, family, and daily activities can be exhausting! Sometimes you need to relax and rejuvenate in a gorgeous, simple area. What better way to get away from it all than at a farm bed and breakfast? Breathe in the fresh air as you take in the beautiful scenery and let your worries slip away.
CULINARY EXPERIENCES
One of the best parts about staying at a farm bed and breakfast is the amazing cuisine that many of them offer. Each property has its their own version of breakfast, and many of them use ingredients straight from the farm when they can. The innkeepers pride themselves on creating dishes around what's in season. The sprinkle of herbs on an omelette is probably from the garden, and there is a good chance all the other ingredients inside are too. Many of these properties also have an accompanying restaurant that serves farm-to-table cuisine. Make sure to check and make a reservation for dinner when you book your stay!
AMENITIES
In addition to incredible dining options, a farm to table bed and breakfast will offer a wide range of modern amenities. These innkeepers want their property to be your home away from home during your stay! While these amenities include WiFi and TVs, you'll probably want to unplug to enjoy the fresh air. Imagine yourself relaxing on the front porch, your nose in a good book, as you take in the surrounding scenery. If you're looking to celebrate a special occasion, many offer add-ons and packages. Ask about in-room extras like massages, cheese platters, and special bottles of wine. Many will even pack you a picnic you can enjoy on their scenic grounds! You are sure to get all the amenities an average hotel offers and more.
MAKE MEMORIES
Getting away from the stresses of everyday life is the perfect excuse to make some memories. Take this opportunity to fill your mind with the incredible scenery the area offers. Stay up a little later to see the stars; you'd be surprised how they twinkle when there is no light pollution to get in the way! Plus, there's no denying that spending the night at a farm bed and breakfast is far more romantic than your average hotel room. The combination of attentive innkeepers, beautiful properties, and homey touches will leave you feeling pampered. In scenic areas, adventurous couples can likely find hiking trails and other attractions to enjoy. You can always ask your innkeepers their recommendation on things to do in the area!
OUR FAVORITE PLACES TO STAY
If you are looking for the perfect farm bed and breakfast, you have come to the right place. Our Select Registry Properties are located nearly everywhere you could possibly imagine. All you have to do is browse through to find the perfect one for you. With outstanding amenities, historic charm, and unique touches, we know you'll have the stay of a lifetime no matter which you choose.