From its scenic mountains to its graceful beaches, North Carolina is the perfect backdrop for romance any time of the year. With endless options for couples seeking time together away, we thought we'd help you put together the perfect getaway with this list of romantic things to do in North Carolina.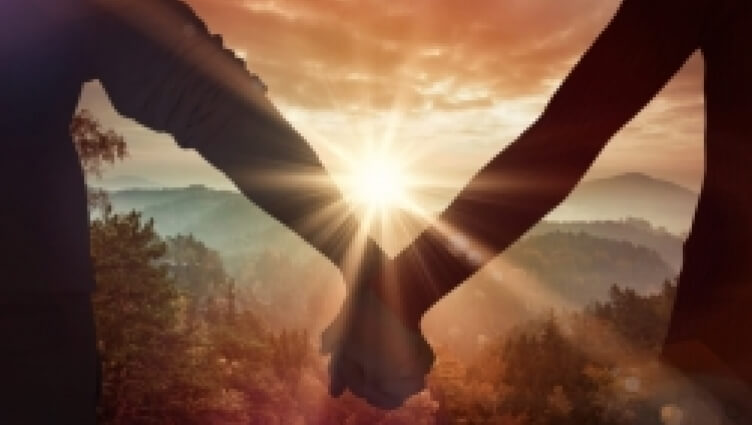 Photo credit: WaveBreakMediaMicro / Adobe Image
Here's 5 of the best romantic things to do in North Carolina
1. Surprise your sweetheart with a romantic weekend escape to the Blue Ridge Mountains
From cascading waterfalls to scenic views, the mountains are incredibly romantic any time of the year. Visit during the summer to escape the heat and enjoy hiking in a relatively cool climate. Or plan a trip during the fall to take advantage of the vibrant, changing foliage.
One of our favorite places for romantic mountain getaways are the Blue Ridge Mountains. A few scenic towns to spend a romantic weekend are Waynesville, Blowing Rock, and Saluda.
Waynesville is known for its quaint Downtown area with plenty of old buildings, brick sidewalks, and art galleries for you to browse during your vacation.
Called the "Crown of the Blue Ridge," Blowing Rock is a beautiful mountain village with notable restaurants and relaxing indulgences like spa treatments and shopping.
If you're looking for small-town comfort, Saluda is a tiny, historic railroad town with a little over 700 residents.
Where To Stay In The Blue Ridge Mountains
There are a number of Select Registry inns in the Blue Ridge Mountains. All are quality assured so you know you're in for an exceptional lodging experience no matter where you book.
Nestled in the great Smoky Mountains, the Andon-Reid Inn Bed and Breakfast in Waynesville, NC, is just minutes from all of the nature exploration you could possibly want. Choose one of its 7 guest rooms as your home base when you venture out to see the Pisgah National Forest, the Blue Ridge Parkway, or the Smoky Mountains.
Located in the heart of the Blue Ridge Mountains, the Gideon Ridge Inn in Blowing Rock is one of the best places to indulge in romance and relaxation. From its antique decor to its fresh baked shortbread cookies, it's easy to feel right at home when you stay in any of its 10 rooms. Relax in the elegant gardens of this Blowing Rock bed and breakfast or appreciate the spectacular mountain scenery by the grand piano.
Sitting atop a beautiful mountaintop is the Orchard Inn in Saluda, North Carolina. Dating back to 1926, this historic Asheville bed and breakfast has 14 elegant guest rooms with luxurious amenities like whirlpool tubs and private decks. Take in the scenery from the inn's decks or from its glassed-in dining porch overlooking the gardens, vineyard, and mountains.
2. Book a weekend at a romantic Victorian bed and breakfast in a historic North Carolina town
There's something romantic about the elegance and modesty of the Victorian age. Experience it for yourself when you stay at a Victorian bed and breakfast. Today, these bed and breakfast exude the historic charm all the while providing travelers with modern amenities you'd find at any North Carolina hotel.
Head east to the historic town of New Bern, North Carolina. Settled by Swiss and German immigrants in the early 1700s, New Bern is now over 300 years old!
3. Treat yourself to a romance fit for Southern Living
Imagine a weekend of wide verandas, mint juleps, and Southern hospitality. In the south, time moves slower and people tend to wave and smile as they pass you on the street. This sweet state of mind extends to locals and travelers alike. Whether it's your first time or your tenth time visiting, the kindness you feel in the air makes anywhere in the south the perfect place to for romance.
If you truly want to experience a romantic getaway, Southern Living style, you must visit one of the most exceptional bed and breakfasts in Mills River, North Carolina.
Where To Stay In Mills River, North Carolina
The Bed & Breakfast on Tiffany Hill is the epitome of Southern style and leisure. Staying at this lovely bed and breakfast is like stepping into the pages of Southern Living. Why? Because it was truly and intentionally inspired by the magazine. Its ties don't stop there; the Bed & Breakfast on Tiffany Hill was also the first B&B to be listed in Southern Living's Hotel Collection.
With 7 elegant suites and 6 acres of beautiful gardens and walking trails for you to enjoy during your stay, you'll find no shortage of Southern elegance and hospitality during your time at the Bed & Breakfast on Tiffany Hill.
4. Rekindle the flame in the North Carolina countryside
If you're seeking a rustic romance, head to one of North Carolina's smaller towns where you'll always find good country cooking. With only a couple hundred residents, Valle Crucis is the perfect destination for a country style romantic getaway. Located in the Appalachian Mountains, this peaceful community has been left untouched for 200+ years.
5. Go for a sunset stroll along the beaches in North Carolina
It's no secret how romantic long walks on the beach are. Something about your toes in the sand, the sound of the waves hitting the shore, and the backdrop of a vibrant sunset just exudes romance. If you're looking for alone time at the beach, head to North Carolina's coast.
One city close to North Carolina's romantic shoreline is Wilmington. Wilmington has three relaxing beaches, the Carolina Beach, Kure Beach, and Wrightsville Beach. All are perfect for sunset strolls and lazy days spent collecting seashells together in the sun.
Where To Stay In Wilmington, North Carolina
A historic mansion not to be missed is the spectacular Verandas Bed and Breakfast in Wilmington, North Carolina. Built in 1854, this antebellum home is now an award-winning inn that offers travelers the perfect blend of history charm and luxurious hospitality.
Photo credit: WaveBreakMediaMicro / Adobe Image